Water sports can be a fun and healthy way to spend a summer afternoon, whether kayaking, tubing, or soaking up the sun all day at one of the rocky beaches near Trogir, Croatia.
The problem is that it can be a bit dangerous walking around on the slippery, sharp rocks and gravel beneath the waves, not to mention any rough surfaces you may need to walk on to get down to the water.
That's why it's important to find the best water shoes available, to ensure you have the traction and protection needed to keep you having fun all day long. And today I am here to share the best water shoes for women.
I'm listing them in a table below for quick access, but if you want to find out more about each of our recommended products, you should read on afterwards.
Note: We get commissions for purchases made through links in this article
Top Water Shoes for Women
Let's get a bit more in depth with each of the models recommended above and learn more about their materials, durability and how comfortable they are.
Barefoot Quick-Dry – Best Budget
With tons of amazing designs and colors to choose from, the BARERUN Barefoot Quick-Dry Water Sports Shoes are not only a mouthful, but also a great budget choice for all ladies out there.
Flexible and extremely comfortable, the shoes are made from a breathable fabric that doesn't get too hot and feels just right.
The rubber soles are flexible and offer protection, despite looking very thin. Not sure if they would be a good match for Poseidon's trident, but for your regular sharp stone they offer solid protection.
The material of the shoes is thin though and not extremely durable. But have in mind that you pay a minimum price for these, so you can't really expect them to last a lifetime. But for a perfect vacation and maybe even more – they're just great.
And they look amazing too, with models that would work well both on women and men. If you are low on budget and just need a pair of water shoes, these are comfortable and good.
NRS Women's Kicker Remix – Best for boating
We're not switching to the other end of the spectrum with some pretty expensive water shoes. But these are extremely durable and of the highest quality, being perfect for more than beach vacations.
They are great for kayaking, surfboarding, boating and rafting – as well as any activity that would generally get your feet wet.
The upper material and the insole are made of 3mm Terraprene neoprene that offer your feet the insulation needed when in colder water to stay warm and comfortable.
They also have titanium armored patches that resist any damage from abrasions or scratches.
There are integrated rubber bands in these shoes that help to improve your lateral stability when rocking your foot from side to side on a surfboard.
The patterned rubber sole gives you the traction you need on all types of surfaces you may encounter, and are non-marking, which is great if you happen to wear them when crossing your kitchen floor.
These compact NRS Women's Kicker Remix water shoes are easy to slip on, with no laces to fuss with and only a simple drawstring to tighten them around your ankles. This can be secured tightly and won't wiggle free during your water adventures.
Have in mind that they are a smaller fit, so it's a good idea to simply order a size larger just to make sure.
L-RUN Athletic – Best multi-use
If you want a pair of shoes that do great in water, but can also be used for more intense physical activities, the L-RUN Athletic are a great fit.
My wife absolutely loves wearing these when she goes jogging at the beach. This way, she can get her feet wet without worrying, but also have a more solid pair of shoes that keep the feet secure and perfect for running.
Sure, you can use them for any other activity – from regular beach going to hiking in wetter conditions. They are great, comfortable and really good looking. They're also pretty cheap!
They are built from a fabric material that is very light, as well as a thin rubber sole that keeps the shoes malleable, light and flexible. They use an elastic band for proper fitting and it works really well.
Now, for this price, you can't expect to get something out of this world. They're made out of this country, it's true (they're made in China) and not of the highest possible quality, but my wife is using them for 30 days now for her daily jog and they still look like new. So not too bad.
Do have in mind that these don't offer any arch support whatsoever, so don't wear them for long exercising. They're not really meant for running, but a good alternative on the cheap. As regular water shoes though – they're perfect!
Torotto Water Shoes – Best Budget Alternative
If you're looking for something that's really cheap and looks good – similar to my first reommendations, then these Torotto water shoes offer a great altrnative.
They are very much like the first recommendation that I made – light, soft and with a thin rubber sole, but perfect for the beach or the pool.
Not really much to say about these to put them apart – but if you need additional designs and couldn't find something you really liked following my first recommendation, then you will have plenty of extra options here.
NRS ATB Shoes – Best for cold water
These NRS ATB shoes have a high-top design that keep your feet warm and dry, no matter the conditions or the temperature of the water.
They have a wide-opening zipper that makes these shoes easy to slip on and off without worrying about them coming loose when in the water or on the boat.
The Terraprene neoprene contains heat-reflecting titanium, so your feet will be insulated even in chilly water.
The lining is made of soft, fleece-like VaporLoft, which not only keeps the water out but also dries quickly.
Together, the high-traction sole and the neoprene insole give you the protection you will need when walking over rugged terrain and sharp stones.
The sole is also raised, wrapping around both the toe and the heel to keep your foot protected from harm.
The outside ankle of the boots also have extra padding to protect those areas as well.
There are stretchy rubber support bands throughout these wetshoes that help to improve your foot's lateral stability without adding a great deal of weight.
All these features keep your feet safe from any scrapes, bumps and twists that you may suffer without them.
These boots are made smaller than other brands, so be sure to order a size larger than you normally would.
SEEKWAY Water Shoes
Last but not least, we have another highly recommended pair of water shoes that can also be worn around the house or for daily activities. Well… maybe not if you're in colder climates, but still…
You can wear them when hiking in wetter areas, but still don't take them rock climbing. They are still soft and flexible, so better used in water or when boating or such.
The soles are a bit thicker than most though, which is welcome. The material is nice and breathable, but doesn't seem to dry as quickly as others. However, it's not that bad to consider it uncomfortable.
With lots of models available and a pretty low price, these are some great water shoes that can also be used on a daily basis and/or in a multitude of activities. Good choice for the summer!
What Are Water Shoes?
Though made of lightweight material, water shoes are extremely durable footwear designed to give you the traction and protection you need when walking through the water.
Some of the features of the best women's water shoes include:
Extra Protection: Water shoes come with full coverage over the feet that can prevent abrasions or cuts from sharp rocks. They also have a closed toe to keep you safe from hard objects you may not see beneath the water.
Many of these shoes are also made of mesh material that prevents debris from entering the shoe and getting trapped beneath your foot.
These shoes can be used on hiking trails on your way to your watery destination point, though not all are designed for daily use out of the water.
Traction: Because you are going to be mainly using these shoes on wet, slippery rocks and gravel, water shoes have the traction required to keep your feet firmly on the ground.
This is also true for slick docks or boat surfaces, as well as any loose gravel you may encounter on a hiking trail or road leading down to the water.
Drainage: The last thing you want when out on the water is a shoe that is heavy and uncomfortable because it holds the water instead of allowing it to drain.
The material of a water shoe gives you that drainage, either through the mesh or through perforations in the soles that allow the water to flow smoothly out.
This also helps the water shoes to dry faster than other outdoor shoes, even while you are still wearing them.
This ventilation and drainage also keeps the shoes from growing mold and developing a nasty odor nobody wants to deal with.
Comfort: You may worry about wearing water shoes all day, especially if you have foot issues that require extra support for happy feet.
Water shoes are not only lightweight and flexible, but they have excellent midsoles that give you the necessary support you may need, so you don't suffer any foot pain even if walking for miles upstream.
These shoes are also breathable to keep your feet at the right temperature, but keep in mind that the colder the water, the cooler your feet will be.
Water shoes are not insulated for colder temperatures, but some are warmer than others.
Variety: There are as many colors and styles of water shoes as there are running or hiking shoes, so you should have no trouble finding a pair to suit your particular style and needs.
When to Wear Water Shoes
You can wear water shoes during any type of water sport or adventure.
You may not think you need them, but you never know when you'll encounter a slippery or rough surface that the water shoes can protect you from. Such water activities include:
Kayaking, canoeing, and other types of boating
Water sports
Tubing
Swimming, both in a pool or at a beach
Water Fitness
Hiking on wetter terrains
Fishing
Now that you know what to look for in your next pair of water shoes, it's time to start shopping. And you can go the safe route by choosing one of my recommended models above.
Final Words
When out on the water, there is nothing worse than slipping or stubbing your toe on a large piece of unseen underwater debris.
Though not necessarily life-threatening, such injuries can keep you from enjoying your time in the water, and could even end in a visit to the emergency room.
Safety is always the best choice, and having a pair of water shoes on can keep your feet protected and firmly beneath you.
If you have found some water shoes that you feel are as good as the ones we've reviewed today, please feel free to leave a comment below.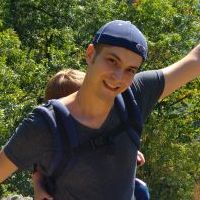 Daniel is a gear freak when it comes to hiking, climbing and camping. He went to REI Outdoor School to meet new people and learn best practices. Don't even try to argue with him about the latest backpack or ice axe, he tried most of them. Daniel's dream is to climb Mount Everest.