Whether you go camping on a regular basis and you have mastered the art of packing like an old pro, or you are planning your very first camping trip, a list of what to bring camping proves incredibly helpful.
Today I am here to provide you with a full checklist to ensure that you've got all areas covered: from food to bring camping to fun things, safety-related items and all the essentials. This is a full guide that you will be extremely happy to have read.
The act of creating a list beforehand gives you a chance to think thoroughly about every aspect of your trip and what you might need in every instance.
As you create your list of things to bring with you, you have a chance to organize your thinking and packing, and to determine the must-have items and essentials from the optional materials.
The good part is that you can create that list just once (and keep printing it whenever needed) or simply get back to this article to make sure you've got all bases covered.
With these in mind, let's jump straight into all the things you need to bring when camping alone, with friends or family.
1. The Camping Safe Haven – Your Shelter
One of the most important things you can bring with you when you are camping is your shelter. You will require adequate shelter for warmth, safety, and comfort.
If you are not camping while using a recreational vehicle, and you are not staying in a cabin on the grounds of an existing campsite, then you will need one or more tents to ensure your lasting security and comfort during your trip.
Along with tent(s), you will need to bring along the following gear for establishing your shelter:
– Tent footprint (optional): This piece of gear, also called a ground sheet protector, will not only help in protecting of your tent's flooring, since the material is placed beneath the tent, it helps smooth out the tent flooring and thereby lends you some additional comfort.
See our comparative article on tent footprint vs. tarp to get you more insight.
– Stakes and guylines (essential): When putting up your tent, the stakes and guylines will help you ensure the structure remains secure.
The guylines (guys) are necessary if you want the tent to stand even when dealing with windy conditions or inclement weather.
– Splint for tent poles (optional): A splint is something you can use to steady a tent pole that has been broken. This will allow you to use the tent until you can invest in a pole replacement.
The sleeves are sold in 1/2 and 5/8 inch sizes, of which the lattermost options is best for four person/family structures and the 1/2 inch size is best for tents that accommodate two to three people. You will also require duct tape to secure the sleeve into position.
– Mallet or axe (essential): It's a good idea to bring a mallet along so you can easily pound your tent stakes deep into the ground. Instead of a mallet, you can use the squared edge of an axe blade.
This also lets you reap the benefits of using an axe when you need to gather firewood. Check out my reviews of the best survival axe to help you.
– Screen house/rain fly (optional): You may want to consider bringing along a shelter where you can dine but still experience the fresh air.
With a screen house and rain fly combo you can remain dry and keep insects at bay, but still feel like you are outside enjoying nature. Alternatively, you can also opt for some insect netting.
– Tent cleaning supplies (optional): At minimum, you will want a broom so you can sweep out dirt particles from the inside of the tent, and you may want to bring along a dustpan. To keep the dirt particles to a minimum, you can invest in a cheap foot mat as well.
2. The First Aid Kit
The wise camper definitely packs a thorough first aid kit. Thinking ahead is what will make the difference between a trip that is memorable because it was safe and fun and a trip you remember because it proved dangerous or even traumatizing.
Consider packing at least the basic first aid kit. To ensure you have help when you need it, read my article on the top first aid kit to help you.
If you have the extra room for storage, you can also consider bringing a larger first aid kit for an even better resource in the event of an emergency.
Here is what you need to have in your first aid kit for camping, no matter if you DIY you buy a ready-made one from the store:
The basic first aid kit for camping: what to pack
Ace-Bandage: For wrapping sprains or lending support to weak joints.
Antibacterial ointment – To prevent infections in small cuts and wounds.
Ibuprofen – Over the counter, general pain reliever.
Bandages – both gauze types and band-aids in different sizes and shapes for handling a variety of small wounds.
Benadryl, Claritin, Allegra, or some other allergy medication to handle sudden or unexpected allergic reactions (even more important if you already know you're suffering from allergies)
Bug repellant – A must-have to protect yourself from mosquito bites and to repel ticks. You will want those containing picaridin, DEET, or attire that has been pretreated with permethrin for the best protection. Also, if you are bringing pets with you, make sure you have a good flea and tick collar or an alternative treatment plan to ensure the health of your pet.
Burn cream/spray: For dealing with accidental burns.
Chapstick: For protecting the lips from sunburn or windburn.
EpiPen for anyone who requires one – this is an epinephrine injection used for handling anaphylaxis, a dangerous allergic reaction that can prove life-threatening.
Eye wash: In case of an eye injury or if something gets stuck in the eye.
First aid guide: For use when you need instructions on how to tend to a specific injury.
Medical Tape – for use with bandages that have no self-adhesive.
Necessary medications for all campers: Items like insulin, vitamins, pain relievers, or any other medication an individual requires to maintain good health and to remain safe during the camping trip.
Rubbing alcohol pads – Excellent for sterilizing items. In an emergency this can also help in starting a fire.
Sunscreen: SPF 50+ Sunscreen for sunburn prevention.
Syrup of Ipecac: Induces vomiting in the event of accidental poisoning.
Tweezers – For when you have to deal with parasite removal (ticks) or if you have to a handle sliver removal.
Extended first aid kit: extra things to pack if there's room
Everything mentioned in this part of the list is a non-essential, but some items are definitely a good idea to have on hand nonetheless. Maybe build them over time if it's not possible to do it all at once.
Again, it is important to weigh your options when considering essentials versus non-essentials and storage space.
Aloe Vera gel: Even with sunscreen on hand, it is possible to forget to apply the protection and end up with sunburn. Having Aloe Vera on hand is an easy, cool, fast, and efficient way of handling sunburn conditions.
Antacids
Calamine Lotion: For dealing with rashes and poison ivy
Cough Drops and Throat Lozenges
Hand sanitizer: This is particularly good if you are bringing younger children with you as it can help in preventing the spread of disease.
Q-Tips
Scissors
Splints: For sprained fingers
Thermometer
3. What to Bring Camping – More Essentials
There are different approaches to the essentials that you need when you go camping, but I found the book Mountaineering: The Freedom of the Hills (affiliate link) extremely useful and I always use what I learned from it to stay safe and prepare for my trips.
These are what I would call the essentials for camping (apart from the very important two listed already above).
Here is what to consider essential, must have on your camping packing checklist:
Fire: Fire is vital for survival and necessary for cooking. You will want to bring a fire starter like a lighter, matches, or a flint, and you should also bring some kindling. If you are planning a campfire, you might also want to bring along some logs in the trunk of your vehicle.
A great inexpensive fire starter can be made out of toilet paper rolls stuffed with dryer lint: It burns quickly and helps in establishing a fire with ease.
Hydration: No matter what kind of shelter you are staying in, water is a must. You can bring a few gallons of water with you, water bottles, and, as a safety precaution can you bring a water filter system or purification tablets to ensure you have a way to purify water you get from a stream or other running body of water.
Lighting: A flashlight and extra batteries are clearly a must when camping. A few battery operated lantern shaped lights can help you light up a campsite nicely while minimizing what you have to pack.
Navigation: Being able to navigate to the site and around the campsite one you arrive – this is imperative to survival and comfort.
At minimum you will want a map of the area and a compass. Even if you have a digital compass on your phone, you can't always count on that to work for you, especially if your phone loses its charge.
In addition to the maps and compass, consider a GPS receiver, a hiking guide, and two way radios so you can remain in communication with all members of the camping party during a hike, and any guidebooks related to trails, mountains, and parks.
Binoculars are excellent for site seeing, but in an emergency, they can help you determine direction by providing you with greater visibility in terms of distance.
Nutrition: In terms of essentials only, it is always best to bring dry foods with you on a camping trip. If you bring canned goods, make sure you have a hand operated can opener as well. In fact, bring two hand operated openers along, just in case one breaks during use.
Some ideal dry food items you can bring along so you get proper nutrition include:
Bouillon cubes
Cereal
Chips
Coffee
Crackers
Energy bars
Freeze-dried eggs
Granola
Oatmeal
Popcorn
Powdered beverages
Powdered milk
Tea
Trail-mix
Pancake mix and syrup
Marshmallows/chocolate/graham crackers
Cooking spray
Peanut butter
Beef jerky
Dehydrated fruits
Nuts
Sunflower/Pumpkin seeds
Hot cocoa
If you are talking non-essential foods, you will definitely have plenty to choose from – the non-essentials include foods that will perish quickly without refrigeration or that must be consumed within a matter of days or hours in order to remain fresh for consumption. You can consider bringing foods like:
Hamburgers and hot dogs (for a cookout)
Cold salads
bacon
butter or margarine
bread
soup mixes
herbs/spices for flavoring
Veggies
Cheeses
Freeze-dried meats
Fresh fruit
Raw veggies
Warm attire and insulation: When considering clothing to pack, consider the season, weather, and the activities you will engage in as you camp.
You'll want to layer your clothing in the cooler weather and you should consider investing in an insulated, light coat for camping in the fall.
In the summer, light breathable attire is preferred. If you plan on swimming you'll need a swimsuit, and if you plan on engaging in hobbies like fishing, you will want spare clothing in case what you are wearing gets wet.
You should bring enough clothes to have a set of clothes for each day you are away and a couple of extra sets for remaining clean and dry.
Sleep attire might be something you want to bring, or you can simply sleep in sweat pants and a t-shirt; this can double as extra clothing as well.
Along with clothing, make sure you have an extra set of footwear, plenty of undergarments and socks, and a bag you can put your dirty laundry in so until you can get it home.
4. Personal Hygiene
Of course, when camping, you'll want to maintain your personal hygiene. In fact, it is necessary to maintain optimal health.
Here's a fast list of some things you should pack for the trip:
Comb and brush
Deodorant
Feminine products
Linens: washcloths and towels
Nail clippers
Razors and shaving cream
Small compact mirror
Soap
Sunglasses
Toilet paper and tissues
Toothbrush, toothpaste, floss, mouthwash, gum
5. Gadgets and Convenient Camping Gear
Backpack – If you plan to hike, this will let you carry necessary gear with you.
Paracord belt – A belt containing 50 feet of cord can be quickly unraveled and used for a variety of camping purposes.
PLB – Personal Locator Beacon: This is a convenient gadget that allows a party searching for you to find you with greater ease.
Devices for Signaling for Help: A whistle and mirrors for reflecting light are convenient SOS tools.
Solar Charger: You can get a solar charger so you can still use electronics on your camping trip.
5. The Kitchen Kit Away from Home
When camping, you'll want some utensils to eat with (forks, spoons, knifes -both butter and sharp), dishes, cups, and a few things to cook with too.
Consider bringing along at least a frying pan and a pot or kettle for boiling water. You can also consider bringing along the following kitchen and cooking gadgets and resources:
Aluminum foil
Canteen
Charcoal
Coffee maker (greater for the RV or cabin)
Cutting board
Dish soap/sponge
Grill rack
Lighter fluid/fire starter
One Dutch Oven pot
One or two pots for cooking
Paring knife
Plastic bags
Small portable grille
Spatula
Storage containers for saving food
Water bottle
Factors Influencing what You Need to Pack
The list you create for the camping items you plan to take on your trip will be influenced by a number of factors.
Of course, you can expect to bring the most basic of non-optional essentials, including your clothing and food, but there are additional factors to consider that will shape the final list – which can vary slightly from person to person.
Take a moment to consider the following scenarios:
The weather and the season change your packing needs.
This statement is true for both optional and no-optional camping items.
Consider this if you are camping in a tent during the summer and there is great weather, a two to three season tent is suitable.
If you are camping when the season is windy, brisk or rainy, a four-season tent is a better choice. The tent must be appropriate for the weather to provide you with the right amount of wind and water protection.
Whom you are camping with changes your packing list.
For example, the type of sleeping bags or bed coverings you use, as well as all the attire you will pack, will differ for every camper who joins you on your trip.
In fact, when it comes to sleeping bags, these items are available with different sizes, and some are made specifically for boys, girls, women, and men.
The temperature rating of the sleeping bags in question will also influence whether the bags are an appropriate option to take on your camping trip or not.
The shelter you are staying in and the season determine the attire you require.
If you are staying in an RV, just light attire is often sufficient as today's RVs allow you to heat the interior.
Likewise, if you are tent camping during the summer months, you will want lighter attire with breathable fabric to maximize your comfort, whereas during the early fall months; you will likely require some warmer clothing to wear during the cooler hours of the day and evening.
The activities you plan to participate in will have an impact on the items you bring with you.
For instance, if you plan on spending time cycling, you will want to bring your bikes along, but if you are a hiker, you will want to make sure you pack your hiking socks and boots to ensure a comfortable hike.
If you plan on spending some quiet time reading and listening to music on your iPod, you will want to bring your electronics and favorite book, but if you plan on spending hours alongside the creek fishing for trout and bass, you need your fishing pole, bait, tackle, and, of course, your fishing license.
The campsite determines your cooking accessories/tools.
Imagine you are cooking in an RV – really this type of camping allows you to have that full-fledged home-away-from-home feeling as you can put all of your kitchen utensils, cookware, and tools inside the RV storage spaces and leave it there for the entire camping season.
This is a boon because you only have to pack things up when the season is over and not every time you go camping.
In contrast, if you are renting a cabin, you will need to pack all the home-away-from home camping gear you want to use during your stay. For more information on how to start a fire, check out our earlier article on this piece.
Now consider if you are simply tenting it somewhere. You may not want your brand new coffee maker with you, but a pot to boil water and some instant coffee might hit the spot when you want that morning hot cup of coffee in to get your early morning pick-me-up.
Narrowing Down the Optional Items on Your List
Let's face it, it is really tempting to bring as much as you can with you, but doing this will soon have you overwhelmed with things to pack. And maybe even give you headaches in terms of lack of space for all the things you want to bring in.
While there are items on your camping packing list that are unavoidable, must-have items, there will be lots of items you find that are really nice to have with you, but are not an essential.
Of course, some non-essential items will help in making you more comfortable and content during your camping trip, but if you pack too many non-essentials you will soon discover you either lack the room to pack all of your items or that you are bogged down with way too many things to bring.
The lists of items shared here cover many of the possible items you might want to bring with you, both optional and non-optional camping gear.
As you use the lists provided above, consider the factors mentioned above when determining your specific camping needs.
As you go over each item in the non-essential categories, attempt to narrow down the non-essentials you bring along to keep what you have to pack to an absolute minimum.
Weigh the pros and cons of bringing a non-essential item and take the time to compare one non-essential with another in terms of perceived "need."
For instance, imagine you want to bring along your radio, but you also think you might want to read one or more magazines you have laying around. Ask yourself, which of the latter two non-essentials is more practical?
With a radio, you can listen to the news, weather, and have some background music while you sit around a campfire, whereas the magazine articles will still be available at a later date for a quick read.
With Everything Checked Off, Just Have Fun!
There's nothing like camping when you have everything you could possibly need and some of what you want on hand.
Camping is a great family activity and you might want to consider having the kids join in both creation and personalization of your camping list and the practice of packing.
By getting ready for the trip together, you are spending quality time together, both before and during the camping endeavor. Once all the packing is done, you just need to concern yourself with having some camping fun.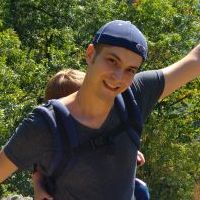 Daniel is a gear freak when it comes to hiking, climbing and camping. He went to REI Outdoor School to meet new people and learn best practices. Don't even try to argue with him about the latest backpack or ice axe, he tried most of them. Daniel's dream is to climb Mount Everest.