A true traveler would brave hell or high water if it meant satisfying the wanderlust within them, but most sleeping bags are only good for weathering one season.
If your goal is to travel each time the season changes so you would be able to enjoy the sharp contrast in colors, you'd need at least three different bags—one for the cooler summer nights, one for the wet autumn days, and one to ward off the winter chill.
If you don't have the required budget in your pocket, you'd be glad to know that there's another option: the multipurpose Western Mountaineering Sycamore MF Sleeping Bag.
Note: We get commissions for purchases made through links in this article
Product Specifications
Versatile design – provides comfort and retaining as much heat
Semi-rectangular bag – wraps around just loosely enough to provide heat and allowing some space to move around in
Double zipper – allows you to convert the bag to a mummy shape or a comforter
With non-snag zipper
Additional hood – keeps you warm
Well-designed multipurpose sleeping bag
The Sycamore MF is designed to protect you against all elements, be it the summer heat, autumn rain, or the winter snow. The zipper that runs along the side of this sleeping bag and over the footbox can be opened completely if you need to turn this bag into a comforter for the summer.
During the autumn and the winter, when heat-retention and water-resistance are pivotal, the Sycamore MF also would not disappoint. It's perfect for travelers who are looking for a trusty bag that will keep them comfy no matter what time of the year it is.
Review
If you only have enough to buy one sleeping bag, then you should definitely go for the one that's designed to handle all three seasons, so you can travel whenever you feel like it. Western Mountaineering's Sycamore MF may just be that multipurpose sleeping bag you're looking for.
The design is highly versatile, allowing you to customize the level of warmth-retention by pulling the zipper up and down until you've hit a suitable temperature.
This bag was formerly known as the Hooded Aspen MF. Western Mountaineering changed its name because this bag is suitable for all kinds of travel destinations, not just the Aspen.
This sleeping bag may cost a bit more than most other bags, but when you consider the fact that you only need to purchase one bag instead of three, Sycamore MF seems like a worthy investment. It's an all-rounder sleeping bag made from the best materials that will last for years.
Packaging
You will get a stuff sack with every purchase of this sleeping bag. Unraveled, this Western Mountaineering Sycamore MF bag will stretch out to 6'6" in length, but if you're done with it and would like to pack-and-go, you can simply stuff it in the 8"x15" sack.
Not many sleeping bags of this size can be pushed into such a small sack, but this one was obviously built with both weather protection and convenience in mind.
You can also purchase a compression sack in case you have limited space in your backpack and even 8"x15" sounds a bit too big. This Sycamore MF sleeping bag can be compressed easily into an 8-liter sack, which is a size that should fit comfortably in most backpacks.
Note that the stuff sack this sleeping bag comes with is water-resistant but not waterproof, so if you're planning to cross rivers or challenge rainy trails, you might want to consider purchasing a waterproof compression sack.
Design & Durability
Western Mountaineering did many things right with this Sycamore MF sleeping bag, but one point that truly makes it a masterpiece is the versatile design.
Most sleeping bags are molded with either the intention to retain as much heat as possible—which results in mummy bags—or with the goal to act as a mere comforter in areas with a milder temperature. Sycamore MF is a sleeping bag that provides the best of both worlds.
Strictly speaking, Sycamore MF is a semi-rectangular sleeping bag that wraps around the user just loosely enough to provide enough heat while still allowing some space to move around in. However, it can transform into a mummy-shaped bag or a comforter depending on your needs.
The key lies in the double zipper—one that runs the length of the sleeping bag and the other one that circles the footbox.
If you are headed for the snowy mountains where the temperature drops well below zero and every little body heat counts, all you need to do is zip this sleeping bag all the way up. It doesn't have a baffle tube, but the non-snag zipper is so well-made that it'll lock safely once you've pulled it up. No cold air will get past the draft tube.
The addition of a hood is also a nice touch that will keep you warm the way only mummy-shaped bags typically could.
If you are traveling during the summer and you do not want to get overheated, all you have to do is unzip the sleeping bag to let some air in until you've reached a comfortable temperature. Sycamore MF is an amazingly customizable sleeping bag.
If you unzip it halfway down, it becomes the perfect bag for colder nights in the desert. If you unzip it all the way down and open up the footbox, it becomes a comforter that two people can lounge around on during afternoons when the temperature climbs up.
Sycamore MF is a well-designed multipurpose sleeping bag that can fulfill most travelers' needs, no matter what the climate is like around the destination they have in mind. It's also a sleeping bag that will last prolonged usage of more than ten years thanks to the durable materials, masterful stitching, and carefully-crafted non-snag zippers.
Western Mountaineering clearly paid close attention to every part of this sleeping bag to make sure it will last. The zippers, which are usually the first aspect of a sleeping bag to break, are reinforced with stiffening tapes.
The 5 1/4″ baffle stitches seamlessly seal together patches of MicroLite XP™ fabric, which is well-known for lending durability and versatility to many tried and true Western Mountaineering sleeping bags over the years.
Water-Resistance
There is no need to doubt Sycamore MF's water-resistance quality. From the first place, Western Mountaineering advertised this particular sleeping bag as the go-to bag for rainy nights and river trips.
Western Mountaineering is an established company that has created numerous high-quality water-resistant sleeping bags over the years, so you'll know that the company would not make a suggestion like that lightly.
The 20-denier MicroLite XP™ fabric that Sycamore MF's shell is made of has a higher thread count than any other fabrics from Western Mountaineering. Each inch of this fabric is packed with more than 400 threads.
With such an amazing level of concentration, you'll understand why no wind or water droplet would be able to penetrate this sleeping bag. Sycamore MF will keep you warm and dry no matter how wet it gets up in the mountains or down by the river.
Warmth
Western Mountaineering rated this sleeping bag as one that could withstand a temperature as low as 25ºF. This number, however, is not final. As mentioned above, Sycamore MF can be considered the top one-stop-solution for travelers that love to challenge trails with differing climates thanks to its customizability.
That 25ºF limit can be stretched up or down easily depending on how hot or cold it gets where you are headed.
Even in snowy areas where the temperature drops below 10ºF, you should still be able to sleep comfortably in this bag as long as you keep yourself bundled up in winter clothes. 17 ounces of insulation system containing 850 Down Fill work wonders in keeping the user warm, especially when coupled with the hood and draft tube, which will keep the chilly winds out.
If you prefer to take your trips during the summer, you also won't have to worry about overheating in this sleeping bag. Simply unzip it along the side and open up the footbox to let some of the hot air out.
Using it as a quilt is also a nice way to reduce the insulation level to keep yourself comfortably cool during warm summer nights. In all, this sleeping bag is perfect for all kinds of climates and temperatures.
Size
Since this is a semi-rectangular sleeping bag, it's naturally bigger and bulkier than a mummy-shaped bag. Although that means it would take up more space in the backpack, it also means that you won't be wrapped up too tightly during the night, which is perfect for the restless sleepers out there.
With a girth of 62" around the shoulder and 46" of space at the foot, even bigger men should be able to roll around comfortably in this sleeping bag with some room to spare. It is also possible to cramp some clothes in to get yourself warmer should the temperature suddenly drop during the night. This sleeping bag can easily accommodate tall men also as long as their height does not surpass 6'6".
Unzipped and spread out to its limit, this sleeping bag is big enough to act as a quilt for two people, so couples that need only marginal heating during summer outings can conveniently bring no more than one sleeping bag.
Folded and stuffed into the storage sack it came in one package with, Sycamore MF will not take up more than 8"x15" in your backpack. Not many sleeping bags come in many different adjustable sizes the way this one does.
Value for Money & Guarantee
Although it is definitely not the cheapest sleeping bag out there, Sycamore MF is still a good investment thanks to its durability and customizability.
If you consider the fact that this sleeping bag is expected to last for more than ten years and can be used for most—if not all—of your planned trips no matter the climate without you needing to spend money on any other variety, the price makes sense.
Western Mountaineering is a company you can trust when it comes to the matter of customer satisfaction guarantee. Any product with manufacturer defect will be handled by the company at no cost to the customer. The company also offers free reparations as long as the damage was not caused by user negligence or mistreatment.
Close Competitors
Mountain Hardwear Phantom Flame
The Mountain Hardwear Phantom Flame sleeping bag is as the name suggests, the perfect sleeping bag for a hiking trip high up in the mountains where the temperature may drop down to 15ºF. It is likewise perfect for such long-distance mountain hiking trips due to its lightweight material.
Made from 10D fabric and filled with 800 Down Fill, the Phantom Flame is the perfect example of a sleeping bag that combines comfort and functionality as it can be compressed into a very small size without ripping.
The Phantom Flame may be more suited to mountainous ranges than Western Mountaineering's Sycamore MF, but when it comes to riverside treks or areas with a high water saturation level, Sycamore MF is still the better choice. The Phantom Flame is made to withstand wind more than water.
The combination of a draft collar, a six-chamber hood, and a face gasket makes Phantom Flame the perfect choice if you anticipate strong drafts where you are going, but if you prioritize water-resistance, the Sycamore MF would be the better choice.
The Phantom Flame may also cause you to overheat if you use it during the summer, as it cannot be customized into a comforter the way Sycamore MF can. The Phantom Flame is not a multipurpose sleeping bag. Rather, the manufacturer was clearly focusing on increasing the heat retention level and reducing the weight so that mountain climbers will have their particular needs fulfilled.
In the end, the decision depends on what type of trip you are planning to take.
Valandre Shocking Blue 800 Sleeping Bag
The Valandre Shocking Blue 800 Sleeping Bag is a sleeping bag unlike any other. Rather than the typical mummy or rectangular-shaped bags, this one is shaped like a tubular-bell.
Rather than the typical draft collar, this one sports a unique Marie-Antoinette collar, which is basically a softer way to say that the collar is shaped like an old French execution gadget.
Rather than attaching a common footbox, this bag prides itself on creating a trapezoid-shaped footbox. Everything about this sleeping bag is uncommon, but it works.
The tubular-bell design makes this sleeping bag a bit bulky and heavy, but it's comfortable and leaves plenty of room for you to move around in without creating air pockets. The trapezoid footbox, despite its weird name, really does what it should.
It heats your feet like a furnace. The Marie-Antoinette collar is admittedly not for everyone, but if you don't mind it being a little too fastened-around-the-neck, the design works well in keeping the cold air out.
Both Valandre Shocking Blue and Western Mountaineering Sycamore MF are great choices for uphill treks where the wind blows harshly and optimum weather protection is necessary. However, if you plan to make your trip during the summer, Sycamore MF is more suitable, since Valandre Shocking Blue is not as adjustable heat-wise and may cause you to get too warm.
Sycamore MF is also better than the Shocking Blue when it comes to zipper quality, which is just about the only part of this high-quality sleeping bag where Valandre fails to deliver.
Sierra Designs 800-Fill 3 Season Sleeping Bag
The Sierra Designs 800-Fill 3 Season Sleeping Bag comes with a very unique design that clearly sets it apart from the other sleeping bags. It is advertised as a mummy-style sleeping bag, but the unique shape of this one allows the user to move around more freely in their sleep than they would be able to with a traditional mummy bag.
Moreover, it functions as both a sleeping bag and a jacket, with sleeve holes that allow you to handle things around the tent without needing to leave the comforting heat of this sleeping bag. The arm ports will not let any unwanted cold air in when not used thanks to the 800 DriDown Fill baffle draft collars.
This bag is similar to Sycamore MF in the way it is suited for travel trips during all three seasons. Compared to Sycamore MF, the Mobile Mummy is lighter by approximately 1 pound, which is something long-distance hikers or mountain climbers might appreciate. However, this one cannot be opened up into a quilt the way Sycamore MF can, and the level of heat retention it provides is just slightly lower.
Sycamore MF is still the better choice for summer and winter outings, despite both being advertised as 3-season bags.
Overview
Western Mountaineering's Sycamore MF is a multipurpose sleeping bag that can be your one-stop-solution for traveling needs during all three seasons. For the winter, Sycamore MF's 850 Down Fill insulation and 1.2 ounce of MicroLite XP will keep you warm even when the temperature drops down to 25ºF.
For summer outing, Sycamore MF's clever design allows you to unzip it into a comforter, which you can conveniently rest under without getting overheated as the temperature starts to climb.
Sycamore MF is the perfect bag for riverside trips or for hikers who are headed for destinations where things would most likely get wet. Thanks to its MicroLite XP shell, this bag is amazingly durable and water-resistant.
Even if the clouds start rolling overhead and you only have the bare minimum of weather protection set up, this sleeping bag will keep you warm and dry, protecting you against the elements.
Pros:
Clever customizable design
Can be used for 3-season outings
MicroLite XP shell provides great water-resistance
Can easily be compressed into a very small sack
Non-snag zippers
Cons:
A bit on the expensive side
Not very lightweight
Sycamore MF is perfect as a go-to sleeping bag for all kinds of trips. Few bags are as versatile as this one, and as long as you are not planning to challenge any extreme destinations, the Sycamore MF should be able to fulfill your needs.
There are not many negative points to note about this sleeping bag. It's a masterpiece from Western Mountaineering that you won't regret purchasing, despite the rather steep price.
Western Mountaineering Sycamore MF Sleeping Bag
Packaging

Design & Durability

Water-Resistance

Warmth

Size

Value for Money & Guarantee
Summary
Western Mountaineering did many things right with this Sycamore MF sleeping bag. It's truly a multipurpose bag that you can count on for weather protection no matter the season. The non-snag zippers can either be zipped up to form a semi-rectangular sleeping bag that will keep all the heat trapped in or unzipped totally to form a quilt that's perfect for summer outings. Its water-resistant quality also makes it a great pick for river-running.
Is there anything you'd like to share about the upsides and downsides of using this sleeping bag? If there is, you can do so in the comments section below.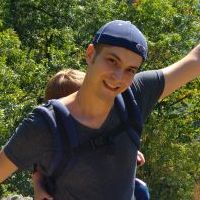 Daniel is a gear freak when it comes to hiking, climbing and camping. He went to REI Outdoor School to meet new people and learn best practices. Don't even try to argue with him about the latest backpack or ice axe, he tried most of them. Daniel's dream is to climb Mount Everest.