When out camping, you need the right equipment to make sure that you sleep well, so you can wake up fresh the next day. If your camping gear is not right, you can ruin your entire trip and end up feeling too exhausted.
Some people take tents while others prefer sleeping in hammocks. Sleeping bags are, hands down, the most popular option. They are easy to carry and are quite comfortable.
To help you select a sleeping bag for your adventure trips, we will review the TETON Sports LEEF Sleeping Bag in regards to its features, as well as its pros and cons.
Note: We get commissions for purchases made through links in this article
Product Specifications
Body-mapping technology – bag is designed with added insulation where you need it most, primarily your feet; Backpack anywhere
3 piece hood contours your face to keep your whole head warm
Vaulted foot box
Anti-snag zipper with a full-length zipper draft tube eliminates any cold spots
Mummy style bag provides more shoulder and leg room than most–87×34 inches (at widest point)
To select a sleeping bag, you need to figure out your own requirements first. Do you need a bag for one person or two? Another very important factor to consider is the temperature in the region where you will be camping.
Campers going about their activities on hot, sweltering days and nights will need a different type of bag than those camping in freezing weather conditions. Similarly, camping in wet weather means that you should consider a sleeping bag that is completely waterproof.
You also need to consider the weight of your sleeping bag as you need to carry it around with you. Make sure your bag is roomy enough to be comfortable but at the same time it should not be so huge that you have trouble in packing it in your backpack.
The material should be quick drying and the filling should keep you warm, while being lightweight.
Now, let's talk about the sleeping bag we are going to review today.
Product Review – Features
Let's get down to the details and talk about the features of the sleeping bag, and consider what makes it so special for hikers and backpackers.
Best Used For
This sleeping bag is best used in very cold weather conditions, and is perfect for a single backpacker. Although it has nice and adequate filling, it is still lightweight and easy to pack. As a result, this sleeping bag is a great option for backpackers and hikers who need to be really careful about the amount of weight they can carry.
The sleeping bag is designed in such a way that it will keep you completely warm from head to toe. It also has great insulation so you will remain warm and dry even if it is drizzling outside.
Packaging
The sleeping bag comes with its own stuff sack, in which it can be folded and packed into quite nicely. Backpackers love this feature as it means that they have no trouble with carrying the sleeping bag around.
The compactness of a packed sleeping bag is extremely important for backpackers as they really need to save on space. In this regard, this sleeping bag by TETON does not disappoint. The packed size is 15 x 9 x 9 inches, which is quite small and compact.
The stuff sack is made of really durable material, and can fit in any regular backpack. Packing and unpacking the sleeping bag is rather quick and easy, and will not cost you too much time.
Design and Durability
The sleeping bag is designed in a mummy shape. This means that it is a little snug around the shoulders as well as the legs. That being said, it is still roomier than other sleeping bags of this shape.
The design helps in maintaining body heat and so will keep you warm and cozy through the night. However, keep in mind that if you easily get claustrophobic, this bag may not be the right option for you.
The bag is solid black in color, and the diamond ripstop nylon shell is water-resistant, so you will be dry even in wet weather. There are also many design features which are meant to keep you warm. The insulation is synthetic and very adequate.
The bag is made with a body-mapping technology, and there is extra insulation in the region of the feet, so they will remain perfectly warm all through the night. Other places which might otherwise develop cold spots also have additional insulation.
All good sleeping bags come with a hood to keep your head warm. The hood of this sleeping bag is a 3-piece one, and it frames your face in such a way that no cold air will get inside and your head will be nice and cozy.
A draft tube in the region of the zipper prevents any cold air from getting inside through this path. There is PolarLite ™ microfiber insulation which will prevent you from getting cold and will not let your body heat escape outside.
It is best if you buy a sleeping pad to go with this bag. Although the bag itself is quite warm and cozy, the bottom can still feel hard if you are lying on solid ground. A sleeping pad will go a long way in making your night more comfortable.
There are interior zippered pockets in which you can keep your mobile phone, wallet and other belongings to keep them safe for the night. The zipper on the sleeping bag is covered by Velcro.
You need to be careful while using the zipper, though, as it is the one thing in this sleeping bag which is not very durable or sturdy. If you pull on it too roughly, it might break or come undone. The zipper, although proclaimed to be anti-snag, does in fact get snagged sometimes.
The nylon shell is quite durable and resistant. It will not tear easily and has been designed to withstand the elements. Even if it snags somewhere, it still won't tear. Once you buy this sleeping bag, you can hope to own it for many years.
Temperature Rating
This sleeping gear is ideal for cold temperature as it is rated at 0-degree Fahrenheit. However, do keep in mind that this temperature is the survival temperature rating for this sleeping bag.
If you want to be really comfortable and warm enough that you sleep through the night, you should use this bag in the temperature range of around +15 to +20 degree Fahrenheit.
Weight and Dimensions
The sleeping bag weighs only 4.2 pounds. This makes this bag quite lightweight and an ideal option for backpackers. However, it is definitely not the most lightweight option available in the market, as lighter sleeping bags can be bought.
The dimensions of the sleeping bag are as follows: 87″ x 34″ (at the shoulders) x 22″ (at the foot). The bag is pretty roomy and has more space in the region of shoulders and legs than ordinary mummy shaped sleeping bags. It can easily fit a person of height 6'2".
Value for Money
Considering the temperature rating and the features of this sleeping bag, this sleeping bag is quite competitively priced. Bags designed for extreme weather conditions often cost a lot more. You can get cheaper sleeping bags but they are mostly not of very high quality.
TETON is dedicated to providing its customers with high quality products at reasonable prices. If you consider the fact that the bag is quite roomy despite being mummy shaped, is very well insulated and can be packed and carried with convenience, you will realize that it has good value for money and is worth the amount it costs.
Warranty
TETON offers a limited lifetime warranty on their products. Their customer service is actually pretty good, and if you have any trouble with their product, they will always try their best to resolve your issue.
The warranty covers any manufacturing defect found in the product, or any other issue that was present at the time of purchase. However, if the bag is damaged due to normal wear and tear or any other accidental damage, it will not be covered by the warranty. Also, resold sleeping bags are not covered by the warranty.
If you live outside the United States, your product will be repaired or replaced in case of a defect but you will have to pay the shipping and duty charges.
Close Competitors – Other Sleeping Bags you Might Like
Whenever you are buying something, it makes sense to consider a few alternatives and conduct your research before settling on a single product. This is why we will mention a few other sleeping bags which you should look at before you make your purchase.
All of them are high quality, meant for very cold weather, and will keep you warm and comfortable.
Hyke & Byke Snowmass 0 Degree Sleeping Bag
Hyke & Byke Snowmass 0 Degree Sleeping Bag has lightweight down filling, which is amazing for insulation. It has a temperature rating of zero degrees, but that is for survival purposes only. If you want to be comfortable, this sleeping bag works best in the range of +10 to +40 degree Fahrenheit.
The sleeping bag is mummy shaped which helps in maintaining body heat and keeping you cozy. It has a perfectly fitted hood and a draft tube, both of which are designed to prevent your body heat from escaping and cold air from getting inside. The regular sized sleeping bag weighs only 3.86 pounds while the large one is 4.14 pounds.
The shell is made of ripstop nylon, which is water-resistant. A compression stuff sack is included in which you can pack and carry the sleeping bag. The bag is ideal for backpackers who want to go camping in the winters and need lightweight sleeping gear to carry with them.
TETON Sports Tracker +5F Ultralight Sleeping Bag
Tracker +5F Ultralight Sleeping Bag is another product by TETON which is meant for backpacking and camping in very cold weather.
Just like the 0-degree sleeping bag we reviewed, this one also has a three-piece hood, a foot box and a zipper covered by Velcro. Its temperature rating is +5 degree Fahrenheit.
The mummy shaped sleeping bag is quite roomy and comfortable. It weighs 4.1 pounds and comes with its own compression stuff sack. The light weight and small packed size allow this sleeping bag to be used by backpackers with convenience. The stuff sack can fit inside any regular backpack.
Another positive point of this sleeping bag by TETON is its durability and high quality. The nylon shell is very resistant to wear and tear and won't be damaged even if it gets snagged somewhere. It is also water-resistant, which means that even if the bag is lying on a wet surface or it is drizzling, you will still be dry.
However, keep in mind that it is not a hundred percent water proof and thus will not protect you against drenching rain or snowfall.
There are pockets inside the bag in which you can keep your belongings. It is also quite roomy, with dimensions of 87 x 34 inches at its widest point. That being said, it is still a mummy shaped bag and thus some people may find it to be a little claustrophobic.
Coleman Silverton 0 Degree Sleeping Bag
Coleman Silverton 0 Degree Sleeping Bag is very competitively priced. It is a mummy shaped bag which weighs 5.2 pounds, and thus is heavier than the reviewed sleeping bag. For comfort, use this sleeping bag at around +25 degree Fahrenheit.
The shell is made of polyester ripstop and has polyester lining. The hood will surround your face and head. A draft tube prevents cold air from getting inside from the region of the zipper.
There is a foot box which gives you enough room to move your feet, and also keeps them warm. The bag has enough room for people up to 6 feet 2 inches tall.
You can wash this sleeping bag in a washing machine, and then air-dry it. It has a pillow sack in which you can stuff your clothes to form a pillow, and hence you don't have to carry an extra pillow with you.
The bag is Thermolock insulated, and designed to keep you warm, cozy and comfortable in very cold weather conditions.
Overview
It is obvious that a good quality sleeping bag is essential for any camping trip, particularly if you are going to be spending time in cold weather. You have to be warm, comfortable, cozy and relaxed during the night.
For this purpose, you must own a sleeping system which keeps the cold air outside. After all, you do not want to spend the entire night shivering; what fun would that be?
Before we end our review, we are going to list the pros and cons of the sleeping bag. In this way, you can rapidly assess the properties of this bag and whether or not you should buy it.
Pros:
Competitively priced and has good value for money
Will keep your head warm as the hood is very well designed
Foot box allows you room to move your feet, and also keeps them warm
Durable nylon fabric
Stuff sack included, in which the sleeping bag can be packed to a small, compressed size. This makes the bag very portable and preferable for backpackers
Lightweight
Nylon exterior is water resistant
Cons:
Not completely waterproof
Not the most lightweight option in the market. Lighter and more concise sleeping bags are available
Can only be used by a single person
Two sleeping bags cannot be combined to form one large sleeping bag, like in some rectangular bag varieties
Some people might feel claustrophobic in the mummy shaped sleeping bag.
Although it is rated at 0 degrees, the truth is that you will only be comfortable if the temperature is around 15 to 20 degree Fahrenheit.
Zipper is not very high-quality
Now that you know all about this sleeping bag, you can figure out if you should buy it. If you are a backpacker who wants to go camping in cold weather, this is definitely a good option for you. However, for 0 degrees or lower, you should go for another sleeping bag.
TETON Sports LEEF Sleeping Bag
Packaging

Design and Durability

Temperature Rating

Weight and Dimensions

Value for Money

Warranty
Summary
TETON LEEF 0 degree sleeping bag is a lightweight bag with synthetic filling, meant to be used in cold weather. It is best used at a temperature of around 15 degrees Fahrenheit. It weighs only 4.2 pounds, and comes with own stuff sack in which it can be packed and carried. The outer shell is of nylon, and is water resistant. It is also quite durable and will resist normal wear and tear. The bag is very well-insulated. It has a hood, a draft tube and a foot box, all of which are designed to keep you warm. The inside has pockets in which you can keep your belongings while you sleep. There is no sleeping pad, though, and you have to buy one separately.
Have you used the TETON 0 degree sleeping bag? If so, what was your experience? Let us know in the comments!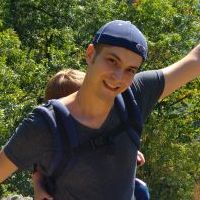 Daniel is a gear freak when it comes to hiking, climbing and camping. He went to REI Outdoor School to meet new people and learn best practices. Don't even try to argue with him about the latest backpack or ice axe, he tried most of them. Daniel's dream is to climb Mount Everest.