We know you like to spend most of your time above the treeline, braving brand new challenges and tackling personal records in order to set new ones. We also know that you won't be able to perform as well throughout the seasons without the best women's softshell jacket you can possibly buy.
Whether ice climbing, backcountry skiing, or just heading to the summit on a sunny winter day, keep yourself warm and dry in a dependable softshell jacket that also allows you to breathe and move the way you want to.
Though you may get your heart rate up from time to time or produce sweat from bouts of intense activity, it's in the quieter, calm, and still moments that you'll most need protection from all of the nasty elements of cold weather.
That's why we're here. We want to help you navigate the features and designs of the bestselling softshell jackets out there, so you can step away from your laptop or mobile and get to beating the wind, rain, or cold. Harsh weather, begone!
With our help, you'll be that much closer to shopping for your next jacket with confidence or giving the woman of your life a wintery gift she'll smile about for a long time to come.
Best Product Reviews
Let's now take a look at some of the best women's softshell jackets on the market.
Note: We get commissions for purchases made through links in this article
Arc'teryx – Women's Gamma MX Hoody
Sizes: X-small to X-large
Design Features: Nylon / spandex fabric, mid-weight stretch fleece, moisture-resistant outer face fabric, four color varieties, snow-shedding, anatomical shaping, helmet-compatible StormHood, gusseted underarms, two hand pockets, one chest pocket, and a vislon front zipper with wind flap.
Best Use: Alpine & Cross-country Skiing
You must already know that to withstand frigid temperatures and the constant threat of ice and wind, you'll need a reliable softshell jacket to keep you warm and safe when it counts the most. With its breathable nylon and spandex construction, the Women's Gamma MX Hoody by Arc'teryx is a serious contender for comfortable movement and, yet, the protection from wind and moisture that the most intense alpine extremists look for in their outdoor gear and clothing.
The gusseted underarms are a much welcome feature, allowing the arms to breath and simultaneously venting as well as wicking moisture away. If your hobbies include danger or heights, the built-in Stormhood is conveniently compatible with helmets so you don't have to leave anything behind. The compatible brim is included for your safety and visibility, especially for climbs at night or in foggy conditions.
The tall collar helps keep your clothing underneath as dry as possible. This jacket is not an easy price to swallow for the sake of warmth and protection. Unlike Mountain Hardwear's Alchemy Jacket, the Gamma MX's cuffs are not adjustable. If you don't mind spending a little more, you'll get plenty of use out of your hoody and the versatility to conquer anything you set your mind to.
Related: Arc'teryx Theta AR Jacket is a little better designed to shed rain, if you're looking for more of a wet weather jacket. If you'd like to feel like you're wrapped up in a sleeping bag, their Atom AR Hoody has added puffy insulation to keep you warm in low temperatures.
Mountain Hardwear – Alchemy Jacket
Sizes: X-small to X-large
Design Features: Polyester and nylon materials, three color varieties, Velcro-adjust cuffs, interior mesh drop pocket, helmet-compatible hood, Dry.Q Elite technology, three-layer construction, water-repellant center front zipper, pack and harness-compatible zippered pockets.
Best Use: Altitude Climbing & Mountaineering
Mountain Hardwear's Alchemy Jacket features just about everything you need to rely on when you're braving your most daring climbs. With Dry.Q Elite technology, you will stay warm on even the chilliest of climbs or outings. This jacket can resist wind and water, and you can count on it in a variety of weather conditions, except, perhaps, in a hard rainstorm. It's three-layer construction provides durability for many uses.
We believe the most useful feature is its compatibility with a pack and harness, and every climber knows how valuable that compatibility can be. If you're braving very low temperatures, you'll be happy that this also comes with hand warmer pockets, and its hood adjusts to your preference and comfort or in case you decide to bring a helmet along.
You don't need to abandon style altogether just because you're roughing it out on the mountain or the trail. This jacket comes in three attractive colors: black, nectar blue, and haute pink. Though the Alchemy Jacket is certainly more lightweight than other jackets out there, it isn't the most flexible and breathable jacket we reviewed.
We also noticed that the hemline isn't very long, so there's a chance your midsection could become exposed as you raise your arms. If you're looking for a form-fitting solution to your winter needs, this jacket will surely resist any obstacles in your path.
Related: With more lightweight warmth and MicroClimate Zoning construction, Mountain Hardwear Monkey Woman 200 Jacket is a great alternative for avid hikers. If you want to venture to even colder climates, the Ghost Whisperer Down Jacket may be just the jacket for you.
Marmot – Women's Rom Jacket in Sea Glass
Sizes: Small to Medium (sizes advertised separately)
Design Features: Gore-tex Windstopper softshell, windproof, water-resistant, adjustable hood with peripheral cord, zippered hand, chest, and internal pockets, Velcro cuffs, and an athletic fit in the shoulder, waist and hem with drawcord.
Best Use: Aerobic Winter Activities & Day Hiking
The Women's Rom Jacket by Marmot is a hybrid jacket that's perfect for any outdoor winter activity that involves the need for mobility and flexibility. Get off of that treadmill and head outside! You can rest assured that you'll stay warm thanks to this jacket's gore wind stopping construction, but you'll still be able to breathe and release body heat thanks to the M2 softshell.
This jacket is so lightweight that you may forget you're even wearing anything. It's a perfect choice for an impromptu day hike or a night out on a windy evening. The most unfortunate design element is that this jacket's sleeves wear pretty tight against your biceps and forearms, so you may have to think twice about wearing any under layers if you're headed into cold conditions.
Another drawback is that this jacket is not compatible with a helmet, like the last two jackets we reviewed, so it won't be ideal for climbers or mountain bikers who tend to pack helmets and protective gear. If you're looking for a jacket that resists wind well, water okay, and allows you to move easily without restriction, look no further than this product!
Related: Marmot offers a more weather-resistant construction in the PreCip Jacket in the very same color, Sea Green. If you'd like a slightly harder shell, Marmot also offers the Alpen Component Jacket.
Outdoor Research – Women's Enchainment Jacket
Sizes: X-small to Large
Design Features: 100% polyester, weather-resistant, adjustable wire-brimmed hood, DWR-coated zippers, and mirroring stretch materials.
Best Use: Mountaineering & Ice Climbing
Outdoor Research's Enchainment Jacket is one of the more affordable jackets on our review list, and it comes with a lot of handy features to keep you dry even in the pestering rain. Similar to Marmot's Rom Jacket, the Enchainment is a hybrid between weather resistant materials and breathability vents beneath the arms. The tightly woven polyester shell seems to mimic harder shell construction, with a harder and more durable feel than most other softshell jackets.
For the price of total weather-resistance, this jacket is not as breathable as many of the other jackets on our bestseller list. If you decide to buy this product, you may find it a little steamy underneath your jacket if you forget to unzip and release your heat every now and then, especially during strenuous activities where you're working up a sweat.
Perhaps one of the greatest and most mindful design features is this jacket's adjustable features. This is the outdoor jacket that changes with you and continues to mold due to its adjustable hem, hood, and cuffs. For a highly customizable jacket that keeps you dry in wet conditions, this may be the perfect solution for you.
Related: At a more affordable price, the Women's Ferrosi Hoody is designed especially to resist wind. For an ultralight rainproof alternative, the Helium II Jacket has everything you need to climb or hike in comfort.
Columbia – Women's Kruser Ridge Softshell Jacket
Sizes: X-small to X-large
Design Features: OmniShield water and wind resistant, polyester outer, nylon lining, front zipper, standing collar, side-entry pockets, and an adjustable hem with drawcord.
Best Use: Snowshoeing & Gardening
If you're looking to buy a softshell jacket for the first time or you don't need some heavy duty cold weather jacket because you're going for light hikes or walks around the neighborhood with your dog, Columbia's Kruser Ridge Softshell Jacket rfeatures a lot of top-notch quality for a low price. Unfortunately, this softshell option may not be the best for cold weather conditions.
Like Marmot's Rom Jacket, the sleeves on this Kruser Ridge Softshell also run pretty tight, so you may be limited as to the kind of layers you can wear underneath for extra insulation and protection from the cold. If you would like extra insulation, you may elect to purchase the fleece liner separately.
To add to the list of drawbacks associated with paying the lower price, you won't get a hood, extra utility pockets, Velcro cuffs, or a chin guard. Needless to say, you get a lot less, but this jacket is a great deal and will protect you against the wind and the rain almost as well as any expensive jacket on our list.
Related: Columbia does their best to offer a wide variety of jackets to match your body's needs, so you can find this same quality in their Plus-size Kruser Ridge SoftShell Jacket. For a little bit more wind protection, check out Columbia's Prime Peak Softshell Jacket.
Patagonia – Women's Adze Hoody
Sizes: Small to X-large
Design Features: Drawcord hem, two mesh-lined hand pockets, an adjustable hood, an interior chest pocket, adjustable Velcro sleeve cuffs, and two color varieties.
Best Use: Hiking & Camping
Meet Patagonia's Adze Hoody, one of the most reliable softshell jackets for enjoying what you do most outdoors in the colder seasons. This jacket is one of the forerunner solutions for top-quality wind resistance. Thanks to its Polartec Windbloc membrane construction, this product is slightly superior to Columbia's Kruser Ridge Jacket in weather resistance.
It is also lined with microgrid fleece that helps to wick moisture away from your skin and avoids causing irritation. Though this hoody is great for protection against the snow and cold, it may weigh you down more than you'd like if you're hoping for light travel, so we don't suggest opting for this jacket if you're prone to strenuous exercise and aerobic activities that get you sweating easily.
To help alleviate any issues you face without proper ventilation from the jacket's shell, you can open the hand pockets with mesh lining to help release your trapped body heat. The stretchy side panels also help you to avoid overheating under high-energy conditions.
Related: If you're looking for compatibility with a pack and a harness, the Adze Hybrid Hoody is an ideal alternative. Check out the Adze Hybrid Softshell Jacket for added features like its low-bulk, unlined, stretchy double-weave soft-shell panels.
Mammut – Women's Ultimate Hoody
Sizes: Small to X-large (sizes advertised separately)
Design Features: Closed thumb loop, side pockets, side ventilation zip, chin protection flap, multi-media pocket outlet with loop, hood with interior drawstrings, and a helmet-compatible hood.
Best Use: Backpacking & Alpinism
At the middle of our collective price range, Mammut's Ultimate Hoody features windstopper material to combat gusts and unfavorable conditions regardless of how far or high you want to go. This is the ideal all-season jacket, especially for mountaineering or backpacking in spring and autumn.
The side pockets are reinforced with tape and are easily accessible even while wearing a camelbak or some other handy gear. Made of Gore materials, this jacket is breathable and dynamic, and you can wear your helmet comfortable beneath the attached hood.
Although this hoody is great for protecting you on the windiest of days, it does not provide much in the way of insulation, so be careful if you dare to venture out into very cold weather conditions. If you're looking for a lightweight jacket you can take just about anywhere, this softshell hoody is a wonderful solution to your outdoor needs and comfort.
Related: If you'd love the freedom to swing and stretch your arms as far as possible, your style may be better suited to Mammut Ultimate Hooded Vest. For that same Gore technology with a slightly more insulated feel, look no further than Ridge HS Hooded Women's Jacket.
Features to Consider Before Buying a Softshell Jacket
Whether you're ice-climbing the tallest peaks, skiing the alpine, or doing your most dreaded outdoor chores in the early morning, there are an array of benefits and drawbacks that you'll want to look for when seeking the best softshell jacket for you.
Let's take a look at some of the features you should keep in mind while exploring the bestselling softshell jackets available to buy today.
Warmth
Jackets and hoodies are made of a variety of exterior and interior materials, including nylon, spandex, polyester, and fleece-like fabrics. Each of these materials boasts helpful qualities, but you'll want to double check the efficacy of their weather-resistance and insulation claims.
Should you fall in love with a softshell jacket that isn't designed to withstand plunging temperatures or biting wind, consider purchasing an inner lining at an additional price. The last thing you need is to be stranded and exposed without the proper covering for winter use. After all, the bulk of your body heat stems from the core of your torso.
The limbs you use to propel yourself into new adventures and greater heights rely on the blood pumped from your heart. Protect yourself and limit the risk of exposure, wind rash, or even the common cold by equipping yourself and your loved ones with the right kind of warmth that's tailored to the kind of outdoor activities you'll be doing.
Breathability
There's a catch-22 with warmth, and we bet you already know that it has something to do with humidity and moisture. You bet your bottom dollar, because trapped heat can lead to worse things than just sweating: the chills, dehydration, kidney failure, and more. Allow your body to breathe by purchasing a softshell jacket with paneling and preventative ventilation that allow that trapped heat or moisture to escape.
Adjustability
For those who enjoy climbing, hiking, skiing, and other aerobic activities, you know that your jacket's adjustability features are a crucial element for safety, convenience, and comfort. Whether you're more drawn to Velcro cuffs, drawstrings, or helmet-compatible hoods, you'll find that manufacturers are coming up with new ways to surprise you with every new jacket they design.
The adjustable features of a jacket are only as good as the gear they'll support or the outdoor enthusiast they'll protect and offer convenience to. Make a pro and con list, if you can, to weigh which features are most important to you so you can make your decision a little easier.
Of course there are a number of features to consider before buying any product, but we hope that you'll at least keep these three very important features in mind before choosing yours. Safety is most important to us, and we'd hate for you to learn that lesson the hard way.
Conclusion
We feel a little cozier, if that's possible, after reviewing all of these top-performing softshell jackets! We hope you do, too, and we hope that you have a better idea of which softshell jacket may be the best product for you. We learned that there's a lot to look for when shopping for jackets or hoodies.
First and foremost, you need to take warmth into consideration. It's one thing to keep warm as you're raking the leaves from your yard, but it's another thing entirely as you're dangling cliff-hanger style from the face of a formidable mountain.
Do yourself a favor and take a second look at your heat expectations. You'll find fabrics and wicking technologies most useful for deciding on your needs. With warmth and protection from the elements, you'll want to remember to breathe – your body, that is.
With moisture-wicking and highly weather-resistant materials, you'll often find that those jackets trap heat and cause your body to overheat or produce more moisture than you can safely release, and this can often cause the chills.
Last but not least, the jacket of your dreams should come with the capability to be adjusted according to how you want to wear it and how you want it to feel. Do you think we left out any other great products? If so, please let us know in the comments below.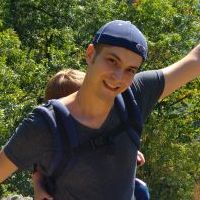 Daniel is a gear freak when it comes to hiking, climbing and camping. He went to REI Outdoor School to meet new people and learn best practices. Don't even try to argue with him about the latest backpack or ice axe, he tried most of them. Daniel's dream is to climb Mount Everest.