The best women's parka or jacket can help you withstand the cold, rain, snow and wind. The best parkas contain insulation to keep you warm outdoors, as well as dry.
They have breathable shells for ventilation to keep you from drowning in your own sweat, so you don't end up feeling cooler than you should. Depending on your taste, the ideal winter jacket has a longer cut to protect more parts of the body or shorter for easier movement.
Best Parkad: Reviewd
Note: We get commissions for purchases made through links in this article
Patagonia Downtown Loft Parka
Specific Features: 100% recycled polyester, DWR finish material, 600-fill down insulation, full-length and slim fit, stowable hood
Best Used For: Lounging outside in the cold, winter treks outdoors, looking cool but warm during winter
The Patagonia Downtown Loft Parka is sleek, fashionable and streetsmart. It features shawl-like collar that transforms into a hood for ultimate warmth. The full-length slim fit design is very neat and flattering for most figures to keep everything from your head to your knees warm.
Although it can look a bit bulky, the parka is actually lightweight and is made from premium European 800-fill-power goose down for luxury and maximum warmth. The satin polyester shell features contoured quilting while the articulated hood is stowable and transforms into a shawl-like accessory.
For increased warmth, Patagonia included a 2-way front zipper with interior windflap which can snap close and overlap for added heat. Added features include zippered on-seam handwarmer pockets, interior zip stash pockets and DWR finish for weatherproofing.
Related: The Patagonia Womens Down With It Parka is a knee length parka that features 600-fill traceable down. It is less expensive than the Downtown parka and has a removable hood for warmer days.
Patagonia Women's Tres 3-in-1 Parka
Specific Features: H2No Performance Standard (2-layer) shell material, DWR finish, 100% recycled polyester removable liner material, 600-fill Traceable Down, fully taped seams, slim fit, above-the-knee length
Best Used For: Winter jacket for wet weather living, for somebody who can't decide if they want a rain jacket, hard-shell jacket or winter jacket
It's hard to believe that the Patagonia Women's Tres 3-in-1 Parka is 3 jackets in one. It is a bit on the expensive side but then again its 3 jackets-in-one so you're actually getting good value. The Tres is well constructed and can handle wind, rain and snow easily.
The outer shell does not have any insulation however; it does a great job of blocking the wind to keep the user warm. It performs best in moderately cold wet weather. This is one of the best waterproof jacket in the market. The Tres is made from Patagonia's H2No two-layer waterproof fabric that is breathable, stretchy and waterproof and windproof.
The down inner layer is treated with DWR (durable water repellent) coating which causes water to bead up instead of being absorbed. As for styling, this jacket is the perfect blend of stylish and functionality. The Tres is thigh-length with the outer shell made of polyester twill, giving the jacket a smooth clean appearance.
The princess seams in the front and back gives the jacket a subtle and flattering touch. If you don't want a puffy women's jacket but want something that is simpler and neat then this jacket is a good choice for you.
The main feature of the jacket is the 3-in-1 option. Women get a waterproof raincoat, down layer, and a winter jacket in one piece of clothing. Every layer has something to offer and when worn together, the Tres can handle everything.
Related: The Patagonia Women's Vosque 3-in-1 Parka features tweedy-looking nylon/polyester shell with DWR finish. The separate liner is made with 100-g Thermogreen insulation 100% polyester. It has Modern, fun silhouette; on-seam handwarmer pockets with hidden zippers.
Canada Goose Women's Kensington Parka Coat
Specific Features: 85% Polyester/15% Cotton, Lining: 100% Nylon shell, Duck down-filled parka coat featuring snap-through chest pockets, flap pockets at hips, and storm placket with toggle closures, adjustable exterior snaps, Fleece-lined down hood with removable coyote-fur ruff, snap panel at the back
Best Used For: Wearing in extremely cold climate, somebody who needs to survive bitter temperatures, howling winds and lots of snow
Yes, the Canada Goose Women's Kensington Parka Coat is expensive but it has a lot of features that will make you want to consider owning this jacket. It is the perfect blend of functionality, durability, style and elegance.
Ending just above the knee, this jacket is perfect for wearing around town on a frigid day or when shoveling the walk during a blizzard. Best features of the jacket include very warm down, ribbed cuffs, hand warmers and weatherproof material all make it worth the price.
This is one of the best jackets for winter wear thanks to the 625-fill-power white duck down with removable hood and real coyote fur trim. Going outdoors for an extended period of time is not an issue with this jacket. For women who want a more fitting jacket, simply adjustable cinch tab on the waist.
The coyote ruff performs very well and can protect the face from snow and wind while keeping it warm. The knitted collar zips all the way not allowing any air to enter the jacket. There are button snaps at the wrist to help the wearer retain heat.
Best of all the durable outer-layer is DWR treated and does not have any seams to prevent cold air from seeping in. The Kensington is perfect for snowy environment or very wet and rainy climate.
Related: The Canada Goose Women's Trillium Parka is designed with front-zip featuring removable coyote fur-trimmed hood, flap pockets at front and welted Napoleon pockets at the chest. It also has a 625-fill power white duck down insulation and rests at the upper thigh.
Arc'teryx Women's Patera Parka
Specific Features: Waterproof/windproof Gore-Tex outer, 750 fill premium down interior, Patent-pending down contour construction and down composite mapping technologies for maximum insulation, Insulated Coreloft hood with drawcords and storm collar; internal wrist cuff gaskets, Two insulated hand pockets and one internal passport-sized pocket, Reduced bulk in the underarms and side
Best Used For: City winters, cold winter days
The Arc'teryx Women's Patera Parka is sophisticated and technologically advanced. It is a city-parka protected with Gore-Tex fabric for complete protection against snow, rain and wind. The Patera is insulated with light 750 fill power European goose down and Coreloft for combined warmth and comfort.
The Down Contour Construction and Down Composite Mapping are still patent pending but are designed to provide specific insulation where they would provide the greatest benefit such as the hem, collar, sleeves and under the arms. The strategic placement of down also reduces the bulk of the parka giving it a streamlined stylish look.
The hood is low-profile and insulated for full-coverage protection and warmth. To help seal in the heat further, the parka has an internal draft collar, shaped cuff over the hands and wrist gaskets for extra protection. Arc'teryx also has freedom of movement in mind when they designed the parka and built it with gussets under the arm for a better range of motion giving this jacket a focus on fit, performance and style.
Related: The Arcteryx Codetta Women's Coat features the N42p Gore-Tex fabric with 3-layer technology to be lightweight and durable. The articulated sleeves and gusseted underarms ensure mobility and a comfortable fit.
Women's North Face Arctic Parka Jacket
Specific Features: Insulated winter trench coat combines a waterproof, breathable exterior with thermal 550-fill down insulation, removable hood with zip-off, faux-fur trim, quilted lining, adjustable back hood webbing with buckle, dropped split hem with functional snaps
Best Used For: Winter trench coat for venturing out in frigid temperature, errands in cold weather
If you want to venture out during cold winter days for a cup of coffee or to run some errands, the Women's The North Face Arctic Parka Jacket is a great winter companion. North Face's secret is in the HyVent 2L shell that provides waterproof but breathable comfort to the wearer so that you can comfortably trudge through the snow to complete your mission.
The interior of the jacket is made with 100% recycled polyester taffeta that is soft to the touch and will glide through your jacket for easy layering. The shell and lining is designed with 550 fill down insulation to trap heat from the inside to keep your upper-half warm. For added heat retention, the hood is also insulated and removable so that you can pair your jacket with your favorite hat.
The Arctic Parka has a knee-length cut to keep you warm in cold weather conditions. As an added feature, the jacket has an internal media pocket and cord so that you can listen to your tunes while shoveling snow, walking down the street to work or while window shopping.
Related: The North Face Metropolis Parka 2 Jacket is all about flattery and warmth. It is insulated with 550g certified goose down and uses waterproof and breathable fabric.
The North Face Gotham Parka
Specific Features: Mid-thigh length quilted jacket with elastic-shaped waist, adjustable fixed hood, 550-fill goose down insulation, concealed zip at inseam hand pockets, Encased elastic at waist side panels, zipper closure, and nylon material
Best Used For: Cold weather and snow
If you want protection from head to mid-thigh, The North Face Gotham Parka is just the coat for you. It is insulated with Thermal 550 fill goose down to help you retain heat for comfort during very cold weather. The hood provides added protection from the cold while the concealed zip at inseam hand pockets helps to keep everything inside dry for added functionality.
The jacket is finished with DWR coating to shed light moisture to help you battle the elements. The jacket has a touch of femininity thanks to the elastic-shaped waist. The fabric shell is made from 100% nylon taffeta while the lining is constructed with 100% recycled polyester taffeta. Unlike other jackets, The Gotham Parka has a classic look that does not sacrifice functionality.
Related: The North Face Women's Miss Metro Parka will let women enjoy full coverage during snowy weather. The parka is 38-inch long and will insulate the body with 550-fill down. It features a two-way center front zip to make it easy for the user to ventilate.
Features Of A Good Parka
It should be easy to choose a parka. Just find one that keeps you warm, right? Wrong. As with any piece of outdoor clothing gear, consumers need to consider features that divide bargain-priced parkas and good quality ones. Here are some features you need to know about when choosing a parka.
Outer Shell
The outer shell is the thin waterproof barrier of the parka that protects you from hail, sleet, snow and rain. The best outer shells are waterproof, such as Gore-Tex, eVent or H2NO.
If you can afford it, always choose a winter jacket that has DWR (durable water repellent) coating especially if you live in a climate where rain and snow usually fall as forms of precipitation during winter.
Insulation
Insulation prevents your body heat from escaping so you can keep warm. Generally speaking, the higher the loft (thickness) of the insulation, the warmer you will stay at any given temperature. There are different types of insulation.
Down – is the original insulator for many outdoor gears including jackets. It has the ability to compress to a very small size and with proper care and maintenance can keep its shape and loft for many years. The only downside to down is poor performance in wet conditions, since they clump up when wet and lose their insulating powers.
Check the fill power of your jacket before buying. Fill power is an indicator of quality. Simply put, the higher the fill power, the loftier the jacket and therefore warmer for its weight.
Synthetic – are spun plasticized fibers and inserted to a garment to mimic the insulating properties of down. Synthetic fibers do not clump when wet and jackets filled with synthetic insulation are generally more affordable. However, synthetic fibers will lose their loft over the years and will become packed down and lose their insulating powers.
Pile Fabric – is constructed in a way that it mimics the hide and wool of sheep. It is a woven fabric with one side attached with fizzy layers of fabric intended in a way so that it looks like the wool of sheep. Pile fabric is also affordable and is water-ready and durable. The main advantage is limited thickness which also limits its insulating properties.
Hood
A hood is a matter of preference but it is very convenient to have one especially in cold weather. Hoods add warmth and weather resistance. There are parkas with removable hoods, giving the user an option whether to put it on or spice it up with their favorite hat or skull cap.
Removable hoods are also a nice touch since it can help reduce bulk when the weather is a bit balmy. The best hoods in our opinion is adjustable, have comprehensive adjustment features and removable fur.
Closure System
Look at the closure system of the parka of your choice since it will greatly factor in when considering weather resistance and heat retention. The cuffs and front zippers are very important because they prevent the cold from entering the parka. Also check out the cuffs seriously because some are not compatible with the gloves you might want to wear.
If possible, zippers should be waterproof. If they are not, try to find jackets that have storm flaps to help keep the rain and drafts out. Make sure that the storm flaps are easy to snap on with gloves and are durable.
Style
Winter parka and jackets come in many different styles, so this is more of a personal choice. There are stylish trenches and "puffy" parkas meant for winter sports activities but also do well as an outdoor jacket. Depending on your intended activity, parkas can be technical with fit and features more suited for athletic environment.
They are designed with movement or athletic activities in mind. But don't worry because technical jackets can be worn in a casual setting. Just choose a jacket that is neutral in color so that you don't look like a tennis ball while window shopping or getting coffee. It is good to note however that technical jackets are more expensive than casual ones.
Casual jackets focus on warmth, weather protection, comfort and style. Insulation for this type of jacket is usually built-in so they then to be bulkier and heavier than technical jackets. They are ideal to wear for light output activities like shoveling the drive, commenting to and fro work or spending time in the local ice skating rink.
Now that you know which features need consideration for your winter activities, you will know what kind of winter jacket to buy. Here are some examples of the best parkas in the market today.
In Closing
Which women's parka are you going to buy? Remember that the best parka has features that will keep you warm in cold weather conditions without inhibiting movement or style.
Since parkas are expensive, they also have to be durable so that they are worth your investment. And don't forget to leave a comment with us down below.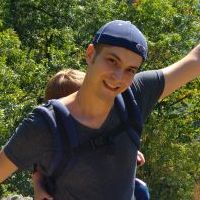 Daniel is a gear freak when it comes to hiking, climbing and camping. He went to REI Outdoor School to meet new people and learn best practices. Don't even try to argue with him about the latest backpack or ice axe, he tried most of them. Daniel's dream is to climb Mount Everest.