Whether you're an advanced mountaineer or a first time skier dragged along on vacation with your boyfriend's family, if you're buying a pair of skis, it's important to know what's out there. Here, we've compiled a list of the year's best downhill skis from the most reputable and reliable brands.
Skis Worth Considering
Note: We get commissions for purchases made through links in this article
Nordica Enforcer 100
Weight: 2133 g/ski
Dimensions:
Waist Width (mm): 100
Sizes (cm): 169,177,185,193
Dimensions (mm): 169 cm:131-100-11
177 cm: 133-100-121
185 cm: 133-100-121
193 cm:133-100-121
Turn Radius (m): 15.5; 16.5; 18.5; 20.5
Features: Poplar/beech wood core, 2 sheets of Energy 2 Titanium, All Mountain Santa Ana Profile, Blunt nosed tip
Description: One of Nordica's most versatile skis, the Nordica Enforcer has been named the best all-mountain ski of the year by multiple magazines and reviewers. As a part of Nordica's Freeski Men's series, the Enforcer is meant primarily for use outside groomers in the backcountry, but has been hailed time and again for its performance on nearly any terrain.
The Enforcer's blunt nosed tip is meant for blasting through crud on exhilarating backcountry routes. The precise curve created by the Energy 2 Titanium layer and Santa Ana Profile provide maximum power, potential for velocity, and maneuverability in soft snow.
Two sheets of titanium plus full-height and full-length sidewalls combine to create a powerful edge grip and calm, confident control at high speeds. An incredible ski, but not just for the pros: this ski has a serendipitous combination of camber, rocker, flex, and side cut that lets anyone use it anywhere.
Related: If you like the versatility of the Enforcer, check out the other models in Nordica's Freeski series, the Patron and Soul Rider specifically. The Nordica Freeski series is a great collection of all-mountain skis for those looking for a well-rounded adventure.
Rossignol Temptation 75 (Women's)
Weight: 3.4 kg/ski
Dimensions:
Waist Width (mm): 75
Sizes (cm): 144; 152; 160; 168
Dimensions (mm): 120-75-110
Turn Radius (m): 14.0
Features: Auto Turn Rocker, Extended Sidecut, Air Tip, Poplar Wood Core, Forgiving RossiTop Cap Construction
Description: If you are a true beginner looking for a ski to help build your confidence and help you improve quickly, the Rossignol Temptation is a great choice. A flexible wood core helps new skiers maneuver and turn more easily than a ski with a harder flex.
Rossignol's Air TIp makes it easy to steer and an extended sidecut gives you a more effective edge the faster you ski, which lets you control the ski easier while learning how to snowplow, carve and skid. An Auto Turn Rocker helps you execute and come out of turns more easily.
The temptation has a narrow width made for trail, hardpack, and groomed conditions. An all-around great ski for young women looking to improve their confidence on the slopes.
Related: For another easy to control ski for women that will speed up your improvement, check out Rossignol's Atomic Affinity Pure. The Affinity is a step up as far as level of expertise goes, and leaves more room for improvement than the Temptation.
Rocky Mountain Underground Apostle 98
Weight: 3628 g/ski
Dimensions:
Waist Width (mm): 105
Sizes (cm): 162, 175, 185
Dimensions (mm): 108-121-98-117-108
Turn Radius (m): 17
Features: Poplar core, Military Grade UHMW sidewalls, World Cup Sintered base, Tail Skin Clip
Description: The RMU Apostle 98 is another incredibly versatile all-mountain ski. Made for powder, packed powder, and groomed trails, this is a great ski for those who want a ski primarily for the resort and with little bit of time spent in the backcountry.
An innovative take on five point design in which the widest sections of tip and tail make contact with the snow, the Apostle has better performance on harder snow than many skis with the five point design. Some skis may have trouble transitioning back from soft snow to the hard pack in the resort, but not the Apostle.
Light, responsive, and powerful, the Apostle is a great choice for backcountry and sidecountry trips as well as transitioning back to the resort.
Related: For a similar functioning but women's specific ski that isn't dumbing anything down, check out the RMU Valhalla. The Apostle is great for men, but the Valhalla is a sister ski built specifically to compliment women's specific skill sets and body types.
DPS Wailer 99 Pure 3 Backcountry
Weight: 1705g/ski
Dimensions:
Waist Width (mm): 99
Sizes (cm): 168; 176; 184; 192
Dimensions (mm): 122-99-111
Radius (m): 16-19m
Features: Aspen wood core, Pure3 Carbon and Nano construction, Wide Profile Rockwell 48 steel edges, Graphite World Cup base, Carbon fiber laminate, Paddle Tech sidecut, Ultra High Molecular Weight Sidewall
Description: The Wailer 99 is an extremely lightweight backcountry ski designed primarily for advanced to expert level skiers to use outside of the resort. The Pure 3 Hybrid construction of carbon fiber and aspen wood core combine to create an incredibly stiff and lightweight ski that is 30% stiffer than other sandwich constructed planks.
Super speedy Graphite World Cup bases make this ski incredibly fast and durable. Wide Profile Rockwell 48 steel edges protect from rocks and sticks that you inevitably encounter in the backcountry.
While the cambered mid section makes for pretty turns down groomers, a rockered tip makes turn initiation simple and creates a buoyant and floaty ride in soft, backcountry snow.
Related: For a slightly more solid, more traditionally shaped ski, try the Wailer 106 Pure3. It's great for both the backcountry and for those who want to spend the day at the resort.
Black Diamond Helio 105 Backcountry
Weight:
165 cm: 2.7 kg/ski
175 cm: 2.9 kg/ski
185 cm: 3.1 kg/ski
Dimensions:
Waist Width (mm): 105
Sizes (cm): 165; 175; 185
Dimensions (mm): 165 cm: 135 -105 -118
175 cm: 132-105-119
185 cm: 134-105-119
Radius (m): 20; 21; 22
Features: Versatile 105-mm waist with early rise tip and tail, Pre-preg carbon fiber layup, Ultralight engineered balsa flax wood core, 5 mm beveled ABS sidewalls, ABS tail protector with integrated skin-clip tab
Description: A ski for dedicated backcountry skiers who want something a little bit more light-weight product for technical ascents. If you're someone dedicated to finding the ultimate adventure – forget ski lifts, you're climbing this mountain yourself, and then skiing down – the Black Diamond Helio is a great choice. Pre-preg carbon fiber layup offers torsional stiffness and balanced flex for maneuverability and responsiveness on descent.
Despite the Helio's light weight, they do incredibly well in backcountry crust as well as in powder. Highly recommended for ski alpinism, as these skis are light and easy to carry on a backpack, but quite stiff and sturdy enough to withstand a technical descent.
Related: Looking for a similar light-weight ski for even more technical descents? Try the Helio 95. How about deep snow in the backcountry? Try the Helio 116.These skis are built for deep snow and technical descents.
Fischer Hannibal 94 Backcountry
Weight: 1262g/ski
Dimensions:
Waist Width (mm): 94
Sizes (cm): 170, 177, 184
Dimensions (mm):
Radius (m): 23
Features: Paulownia and Air Tec Titanium Core, Carbon stringers, Tour rocker, Aeroshape
Description: The Hannibal 94 is a great choice for beginner to expert level backcountry skiers. A versatile and lightweight ski, the Hannibal 94 is great for a wide range of backcountry ski touring. It performs well under various terrains and a variety of snow conditions.
The most noteworthy feature of the Hannibal 94 is it's light weight. Despite being a featherweight, the Hannibal still feels strong and in control when going over jumps or travelling at a high speed. It doesn't perform quite as well as bigger skis in crud, but performs well in hard snow and powder.
Due to the unique Tour rocker, the shorter length of contact makes turn initiation effortless. All in all, the balance of weight and performance makes the Hannibal 94 an excellent mountaineering tool and backcountry ski.
Related: For a bigger touring ski that does great in deep snow, check out the Hannibal 100. It does better in crud and deep snow than the Hannibal 94 because of its bigger size.
Atomic Vantage 95 C (Women's)
Weight: 1.67kg/ski
Dimensions:
Waist Width (mm): 95
Sizes (cm): 154, 162, 170
Dimensions (mm): 131-95-116
Turn Radius (m): 16.8
Features: All-mountain rocker profile, Carbon Tank Mesh, Firewall, Poplar wood core, Atomic base and edges
Description: If you're looking for a reliable, versatile, forgiving, and all around solid ski, the Atomic Vantage 95 C is a great place to start. This all-mountain ski is flexible and forgiving.
It does well on everything from moguls to soft snow. It's a great choice for someone who spends time in and out of the resort, but doesn't want two different skis. The rockered tip and tail maximize float in soft snow and control on groomers and hard pack.
The Vantage is equipped with Atomic's new Firewall construction to increase power on groomers and a carbon tank mesh to strengthen and stiffen skis without adding weight. In conclusion, the Vantage is a responsive and versatile ski in diverse conditions and terrain.
Related: If you like the versatility of the Atomic Vantage 95 C, but you have a Y-chromosome, check out the men's version here. The men's version is shaped slightly differently to compliment a man's body, but keeps the versatility and lightness provided by Atomic's carbon tank mesh.
Ski Characteristics to Consider
If you're relatively new to the sport, ski reviews can often contain a lot of difficult-to-understand jargon. Here are some of the most important terms and characteristics that you should be aware of when deciding what ski to buy.
Terrain
Before you buy a pair of skis, take into consideration what kind of terrain you plan on covering. Nearly everything else about the skis you choose is dependent on where you plan to use them. Are you planning on sticking to groomers (smooth, groomed trails) on the resort?
Hitting up the moguls or terrain parks? Exploring the wild of the backcountry? Or, maybe you're planning something even more adventurous, like a multiple day alpine tour. Each of these incredibly different types of skiing will require a different set of characteristics to make your ski experience as enjoyable and exhilarating as possible. And wait.
Before you read the rest of this article, make sure you aren't searching for cross-country skis. That's almost a different sport entirely.
Level of Expertise
Based on how advanced you are as a skier, there are different characteristics to consider when looking for your perfect pair of skis. Beginners tend to want a more flexible, shorter ski made for groomed trails. Short, flexible skis are easily maneuverable and provide a lot of forgiveness for new skiers. Experts generally have personal preferences based on what kind of skiing they do most often, and have countless options to choose from.
Flex
Flex, unsurprisingly, refers to the flexibility of a ski. This is determined by the materials, especially the core materials, that make up the ski. While beginners generally tend to want more flexible skis, as they take less effort to work, advanced skiers might look for a stiffer pair.
Waist
Waist refers to the width of the ski at it's narrowest. A ski with a narrow waist, between 70-85 mm is built generally for groomed trails and ski resorts. Wide waist skis, between 100-130 mm are used for deep snow, powder, and backcountry skiing. All-mountain skis, between 95-105mm, are the most versatile and can be used in a variety of terrains.
Length
Generally speaking, the longer the ski, the more stable it will be when travelling at high speeds. However, in exchange for being incredibly speedy, long skis are generally more difficult to turn quickly. On the other hand, shorter skis, often used by beginners or for doing fancy tricks, are easy to turn, but have less stability at high speeds.
Sidecut
Sidecut refers to the curvy, or "hourglass" shape, of downhill skis. This part of the ski helps to create the turn radius that a ski creates. If a ski has a deep sidecut, or looks super-curvy, the turn radius is tighter and the ski easier to turn.
Just like short skis, a ski with a deep sidecut can make tight turns for tricks and twists, but are less stable at high speeds. While most skis are wide at the tip and tail and taper in the middle, there is an exception. Skis with the innovative 5-point sidecut become narrower at the tip and tail.
This tapering makes the ski feel shorter and creates a smaller turn radius for increased control. Meant for use in powder, these floaty skis don't do as well in harder snow, and are therefore less versatile than traditionally shaped skis.
Rocker
A ski's rocker is the curve that lifts the tip and/or tail of the skis up and out of the snow. The more rocker a ski has, the more lift, the easier it is to to turn and the better it floats on top of soft snow. Skis with less rocker help initiate a turn, but are harder to use in soft snow.
Camber
Like rocker, camber also refers to the profile of the ski. Instead of the lift of tip and tail, camber is the slight lift in the ski's waist, or middle, that helps to give more power to the places where the ski makes contact with the snow.
Keeping in mind the features and characteristics above, take a look at some of the year's best new downhill skis. The following guide will help you get a good idea about what's out there. Just like there are a variety of different skiers, there are also a variety of different types of skis, so this list should have something for everyone.
Conclusion
With so many exciting and innovative choices out there, it isn't easy. One thing that this post has not spent much time on yet is budget. Some of the skis out there constructed with extremely light, high-tech material can cost you a pretty penny.
You have to be the one who decides how much is worth it to you. How much are you on the slopes? How much benefit will you gain from losing a few grams? Depending on your terrain and skill level, do you even want a light, potentially more fragile ski? Well, that is entirely up to you.
There is an incredible amount of variety in skiing. So many factors go into what kind of day you will have. Location, terrain, weather, snow condition, ability level, and, not least of all, the skis you choose to use. All of these things need to be taken into consideration when picking a ski. Hopefully this article helped you narrow your choices a little bit.
Now, hopefully you've learned a little bit from this article about how to choose a ski and a little more about which are some of the best ones out there. Now go get out there and have fun playing in the snow!
Let us know if this was helpful by leaving your comments below. Additionally, if you currently use any of the above skis, and have your own two-cents worth to add, please feel free to comment below.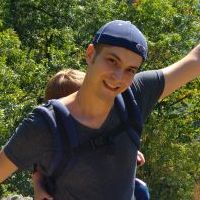 Daniel is a gear freak when it comes to hiking, climbing and camping. He went to REI Outdoor School to meet new people and learn best practices. Don't even try to argue with him about the latest backpack or ice axe, he tried most of them. Daniel's dream is to climb Mount Everest.