How many items do you keep in your pockets and in your bag on a daily basis? These items can be collectively referred to as being part of your everyday carry, or EDC, because of the amount of time that you spend with them all.
They are the items that you would feel lost without, with the very thought of forgetting them being enough to fill you with panic.
This is because they really are your essential items, regardless of whether or not other people view them as essential. The easy way to keep all of these items organized is having the best EDC keychain.
EDC keychains are capable of keeping you as organized as you can be, while also functioning as a type of multi-tool that you can use in different situations. On today's market, you could see everything from keychains that include a pen for writers, to keychains that include carabiners for climbers. Your job is to work out exactly what you need.
The question is: how are you really supposed to be able to tell which is the right option for you? Luckily, we are here to help!
In this article, we will be giving you a brief guide on how you can choose the best EDC keychain for you by breaking all of your needs down into a number of different factors. Plus, we will be highlighting some amazing products that are definitely worth checking out. Without further ado, let's get to it!
Note: We get commissions for purchases made through links in this article
[table "105nbspresponsivescroll" not found /]
Best Products on Today's Market
Now that you know what features you should be looking out for when you come to purchase your own EDC keychain, it is time to head into our review section. Today we are going to be reviewing some of the best products that can currently be found on the market, they include:
True Utility TelePen Keychain
Weight: 1.76 ounces
Dimensions: 0.2 x 4.52 x 0.2 inches
Specific features: Includes a refillable, stainless steel pen, CleverClip, quick pull release mechanism
Best use: Everyday use
Description: The True Utility TelePen Keychain is a product that has been specifically designed for the writers among us. We all know how difficult it can be to find a pen when we really, really need one, but this particular keychain can stop that scenario from occurring. You do not have to worry about the durability of the pen either, because it is made out of stainless steel.
The pen itself has been beautifully crafted and is approximately the same size as most door keys. This does not mean that you have to worry about not being able to write with such a small pen because the pen can actually be extended to reach a total length of 4.5 inches. The EDC keychain comes with three separate refillable cartridges so you don't even need to worry when the pen runs out of ink.
It is worth noting that this keychain would not be suitable for everyone, as it has been designed with a specific target market in mind. But, it is incredibly easy to use. A CleverClip has been added into the design so that you can quickly and easily attach the keychain to a new set of keys, your belt, a loop on your backpack, or pretty much anything that you could think of.
PROS:
Highly durable
Easy access to a pen
The CleverClip allows you to quickly attach things to the keychain, or the keychain to things.
Additional space on the keychain to add your own accessories.
Easy to find refillable cartridges for the pen.
CONS:
This product is quite small
Related: If you are planning on traveling, then you might want to take a look at the True Utility Waterproof Emergency Cash Capsule. It can be easily clipped onto your EDC keychain.
OneTigris Heavy Duty Cable Keychain
Weight: 0.3 ounces
Dimensions: 1.5mm x 150mm
Specific features: Sturdy cable, easy to install, stainless steel
Best use: Carrying heavy items
Description: Trying to carry items that are quite heavy on your keychain can be quite difficult because you can never tell just how durable most keychains are. If you do need to carry small items that are relatively heavy, then the OneTigris Heavy Duty Cable Keychain could be the right EDC keychain for you.
This is because the ring of the keychain is actually made out of a stainless steel cable. This cable has to be bent and placed through a hole in order to attach it to something, or you can use the cable as the base of your keychain and bend it into a circle shape before attaching things to it. It is worth noting that it does not close in the way that a standard keychain does, instead one side has to be screwed to the other.
If you have to carry a number of different items at the same time, then this chain would also be useful. You could hang a flashlight off of it, along with a set of key rings, some standard tools and any other pieces of equipment that you might need to take with you on your adventures. The fact that the lock twists into place also means that this chain is capable of carrying a relatively heavy load when it is compared to others that are readily available on the market.
PROS:
Perfect for people who have to carry heavy items, or multiple items
Closes with a secure screw
Comes in a set of four
Lightweight and easy to carry
CONS:
The screw will loosen as time passes
Related: If you enjoy camping, then the OneTigris Waterproof RipStop Tarp could be a fantastic addition to your backpack.
Keyport Multi-Tool Keychain
Weight: 0.5 ounces
Dimensions: 0.1 x 2.7 x 0.6 inches
Specific features: Bottle opener, screwdriver, cord cutter, box opener, scoring tool, hex bit driver, a set of wrenches and a ruler
Best use: Everyday EDC
Description: When we begin to think about a traditional multi-tool, most people would not initially think of the Keyport Multi-Tool Keychain. They would think of something similar to a Swiss Army Knife. But, if you take a closer look, then you will quickly realize that this keychain is almost a perfect hybrid of a Swiss Army Knife and a lost and found tools box.
This everyday carry keychain has actually been designed so that you can use it on a daily basis because of the complete set of solutions that it can provide you with. It is one of the most versatile pieces that can currently be found on the market, but it would be difficult to add additional accessories to it. You could add additional accessories to it in theory, but you would then lose the functionality of one of the wrench bits.
The compact design of this keychain means that it would actually be really easy to carry with you all of the time. This means that you would have immediate access to everything from a bottle opener and a box opener to a cord cutter and a scoring tool, as well as a set of wrenches that come in three completely different sizes.
PROS:
Highly versatile.
Made out of 420 stainless steel.
Small enough to store easily.
TSA-friendly meaning that you can travel with it.
CONS:
It can be a little bit difficult to use some of the functions of this multi-tool to start with.
Related: For something even more advanced, you should take a look at the Keyport Pivot Essential Bundle.
Doinshop Tactical Keychain
Weight: 1.3 ounces
Dimensions: 3.5 x 1.06 inches
Specific features: Box cutter, wire stripper, pry bar
Best use: Everyday carry
Description: The Doinshop Tactical Keychain is the type of keychain that would attract both people who like to be prepared for every situation and minimalists. This is because while it includes a number of different tools, it also has a very minimalistic design. It is made out of stainless steel and the entirety of the keychain accessory would fit easily in the palm of your hand.
It is worth noting that this keychain is not as durable as some of the others that are featured on our list. If you are planning on going on outdoor adventures with your EDC keychain, then we would advise that you look for an alternative to this particular product. It can also be a little bit difficult when you are first learning how to use the wrench and the pry bar on the Doinshop Tactical Keychain because it is prone to slipping out of place if it is not held in a perfect position.
One fun thing about this product is that the wedge that runs along one end is intended to be used as a nail puller, but it can also be used as a cutting blade. You could use it for opening sealed retail packages, or for cutting hard plastic, but it would struggle to cut anything tougher than those.
PROS:
Made out of durable stainless steel
Small enough to fit in your pocket
Can be used for a variety of different purposes
CONS:
Not as durable, or as easy to use, as some of the other products on this list
Related: To keep yourself safe while you are out adventuring in the backcountry, you should always make sure that you are carrying a whistle. The Doinshop Aluminium Loud Whistle is a fantastic option that comes in four different colors.
Boar Tools Multi-Tool Keychain
Weight: 0.8 ounces
Dimensions: 2.5 x 0.1 x 1.1 inches
Specific features: Bottle opener, screwdriver, wrench, ruler, staple puller.
Best use: People who enjoy being prepared for any and every scenario.
Description: The Boar Tools Multi-Tool Keychain is a product that will capture the attention of people who like to plan and be prepared for any possible situation and outcome. It is the type of multi-tool that anyone could use, and it has a little hole in the top that you can use to attach it to your keychain. It is also worth noting that this multi-tool is TSA-friendly, meaning that you can jet off on new adventures with it.
This particular everyday carry tool is small enough to fit comfortably inside of your pocket, while still being durable enough to handle the toughest jobs. You can even use this model to tighten and loosen any standard Philips or flat head screw that you come across, as well as five different sizes of nuts and bolts.
In total, the Boar Tools Multi-Tool Keychain grants you access to thirteen different functions. These include one bottle opener, two different sized bicycle wrenches, a flat-head screw driver, a Philips screw driver, a nail puller, a blunt box opener, a ruler, and five different sized wrenches. You can imagine just how much space you would need if you were carrying tools that were standard sizes in order to handle all of those different tasks.
PROS:
Versatile
Lightweight and durable
Can be taken on flights
CONS:
The bottle opener can be a little bit temperamental
Related: Along with the Boar Tools you can get the Shapenty Flat Split Key Chains Rings that are made from black metal, and can be handy for carrying keys and membership cards.
Keyport Pivot Key Organizer
Weight: 0.6 ounces.
Dimensions: 1.1 x 0.6 x 3.2 inches.
Specific features: Locking mechanism, lost and found service
Best use: Organizing all of your everyday carry items
Description: If you are terrible at organizing things, then why don't you let a product handle all of your organization for you? The Keyport Pivot Key Organizer is a great option for people who need a little bit of help with their organization, and for people who just want to make the most of a brilliant device. You can quite literally use it to turn a pocket full of mess into something that you can hold in the palm of your hand.
This particular product is considered to be the ultimate pocket key holder, but it is also considered to be a really good hi-tech multi-tool keychain. It includes something that is known as a proprietary locking mechanism, meaning that the compact key holder and key ring replacement manage to keep a perfect amount of tension. This tension prevents the risk of unintended loosening as time passes, a frequent issue with other key holders.
It is worth noting that this keychain can also be used with a BLE locator, a mini-flashlight and a pocketknife, but each of the accessories are sold separately. One of the features that is included, the lost and found service, includes a free two-year subscription that will prevent you from ever having to lose your set of keys again.
PROS:
Includes a lost and found service
Can be used with a variety of different keys
The locking mechanism prevents any unintended loosening
CONS:
It is still a little bit bulky
Related: If you do purchase this product, then you should definitely consider also purchasing the Keyport Mini-Flashlight because you never really know when you might need one.
Gerber Shard Keychain Tool
Weight: 0.3 ounces
Dimensions: 3.1 x 1.3 x 0.6 inches.
Specific features: Lightweight, airline safe, corrosion resistant
Best use: Around the house, travel
Description: Are you looking for an EDC accessory that is capable of handling all of the basic tasks that you might want to throw at it? If you are, then the Gerber Shard Keychain Tool has the potential to be the right option for you. It is more than capable of handling a variety of basic tasks and it has a rather unique shape that enables it to do so.
Try not to let the size of the Shard fool you, it can actually be used in seven different ways. It can be used as a small flat driver, a medium flat driver, a cross driver, a pry bar, a wire stripper, a lanyard hole and a bottle opener. This means that it would be perfect for handling some of the mundane tasks that might pop up around the house.
The Gerber Shard is also incredibly lightweight, meaning that you could easily add it to your keychain and not have to worry about the extra weight. But, it is also durable enough to handle difficult tasks. It is worth noting that it is made out of stainless steel with a titanium coating, a pairing that might explain the fact that it comes with a limited lifetime warranty.
PROS:
Small and lightweight.
Durable.
Made out of stainless steel with a titanium coating.
CONS:
The bottle opener is a little bit difficult to use.
Related: If you are a survivalist at heart, then you should take a look at the Gerber Bear Grylls Ultimate Kit. It contains 16 different tools that should meet a wide variety of needs.
TACRAY Spring EDC Keychain
Weight: 0.6 ounces
Display size: 2.8 x 1.6 x 0.2 inches
Specific features: Carabiners, genuine Ti-6AL-4V titanium alloy
Best use: Climbing
Description: Do you enjoy climbing? Would you like it if carrying some of your climbing equipment became a relatively easy task? The TACRAY Spring EDC Keychain is an accessory that can be attached to any existing keychain, but we would advise that you only ever attach it to a durable keychain because the last thing that you would want would be to lose it while climbing.
The carabiner clip itself also has a few other functions, it can be used as a bottle opener, a scraper, a tape cutter, a scorer, a flat-headed screwdriver, a pry tool, a ruler and a wrench. This makes it perfect for outdoor adventures because you never know when you are going to have to use tools in order to solve a problem. It is also worth noting that this particular carabiner accessory is both travel and airport friendly, meaning that you will not get stopped trying to go through customs with it.
Remember that if you are going to be going climbing, there are probably a few better options out there when it comes to carabiners, but this one has a solid gate and does not wobble too much. The product itself is made entirely out of titanium alloy and it is lightweight enough to carry with you while you are on your adventures.
PROS:
Includes a carabiner
Solid construction
Includes a variety of other features
Travel friendly
CONS:
The carabiner is that sturdy
Related: If you are planning on going on an outdoors adventure, then you should take a quick look at the TACRAY Titanium Multi-tool. It's a great versatile tool that comes with bottle opener and screwdriver sliver.
Things to Consider Before Buying
The thing that you need to know about these keychains, and others like them, is that they have all been designed with a specific target market in mind. Because of this, the type of keychain that you need to look for depends entirely on what you would like to use it for. All of the different features that you can find on EDC keychains can make the task of finding one really difficult. Some of the main features that you need to be aware of include:
Durability
All of the products that we carry on a daily basis are exposed to a little bit of mistreatment. When you come to choose your first EDC keychain, or upgrade one that you already have, you need to make sure that you choose one that is capable of withstanding that sort of mistreatment. Otherwise, you might end up finding a broken keychain in your pocket and a handful of missing items that should have been attached to it.
Durability should also be an incredibly integral part of the keychain's overall design, especially if you are planning on traveling. When you are traveling, or backpacking, you need to be certain that everything inside of your pocket is safe and protected. This is because you don't actually know when you will need to rely on the functions of a multi-tool, or the specific features of items that you might have chosen to attach to your keychain.
Tailored Equipment
Only you will be able to decide what features you are going to need to be present on your own EDC keychain. This is because a lot of them have been designed with a specific target audience in mind. For example, climbers would benefit hugely from carrying an EDC keychain that has integrated carabiners, while people who do not partake in climbing would be advised to avoid those.
Another example can be found when we take a look at illumination because some EDC keychains feature built-in torches. If you are not planning on being out in the dark, and there is no risk of you accidentally being stuck out until it gets dark, then you do not really have any need for that illumination. We would advise that you sit down and make a list of all of the different things that you are planning on doing, then go from there and decide on what features you would like to be present.
Personalization
The great thing about owning your own EDC keychain is that you do not have to worry if you cannot initially find one that has all of the different accessories, or functions, that you really need it to have. You can actually add all of those additional accessories after you have bought the keychain.
If you have a look online, then you will be able to see that a lot of different tools can easily be bought on the market that come with a small loop so that they can be attached to a keychain. These tools are usually much smaller than their standard counterparts. Use your list and try to work out what accessories you would benefit from having with you all of the time.
A Key for Camping
If you are planning on going camping, or hiking, then you should try to look for a keychain that includes a very specific set of items. Take a step back and think about all of the different 'survival tools' that you usually take with you when you go camping, and then use all of those survival basics to work out exactly what accessories you will need to keep an eye out for.
We would highly recommend that you find an EDC keychain that includes an LED flashlight, a lighter and a utili-key tool. You could use the flashlight in order to light up your surroundings when it gets dark, the lighter to help you start fires and the utili-key tool so that you can benefit from being able to do everything from screwing screws to opening bottles with ease.
Wrap Up
Remember that the everyday carry keychain that you choose has to be the right one for you. If you need a specific feature, then you should not settle for a keychain that cannot provide you with that feature.
Unless you can add additional accessories after you have bought the product that is. Make sure that you put product durability at the top of your list when you are searching for your perfect match.
What items do you currently have as part of your everyday carry (EDC)? Do you have any techniques that you use regularly to make carrying them all easier? We would love to hear your ideas in the comments below!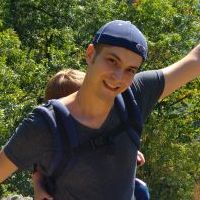 Daniel is a gear freak when it comes to hiking, climbing and camping. He went to REI Outdoor School to meet new people and learn best practices. Don't even try to argue with him about the latest backpack or ice axe, he tried most of them. Daniel's dream is to climb Mount Everest.