A creamy cup of coffee on a quiet and peaceful morning is just about the right start to any day in the wilderness, while a warm meal at the end of the long day is really hard to beat.
Fortunately, now you can leave your cold, dehydrated and unsatisfying meals at home, and bring a whole new and inspiring level of gourmet to your camping trip if you choose one of our recommended camping stoves for a perfect trip!
With some of the best camping stoves at your disposal, you can enhance your wilderness adventures in a way that no other tool can. The days of delicately balancing an old frying pan on a hot fire are finally gone.
Today's camping stoves are very light and have gotten more convenient over the past couple of years.
Whether you are a passionate camper or just need some gear for this summer, it is very important to put some thought into what stove you will choose. Depending on your outdoor activities, you have a lot of options in the camping stoves department.
And today, I am here to help you pick the best one for your current situation. So no matter if you're looking for a small tabletop model – lightweight and easy to care – or a big burly freestanding behemoth that feeds a large family, we've got them all for you.
So let's just check out the best ones for the year below. We'll also have an in-depth look at each model if you want to learn more.
Note: We get commissions for purchases made through links in this article
Best camping stoves of the year
Model
Specifications
Gas ONE Brass Head Burner

Best one burner camping stove
One burner, 11,000 BTU, Butane Fuel,
inexpensive, carrying case,
Amazon bestseller
Check price on Amazon
Stansport Grill & Gas Combo

Editor's Choice
1 grill, one large burner
18,000 burner, 8,000 BTU grill
3 windscreen design, Propane fuel
Check price on Amazon
Coleman Triton+

Best 2-burner camping stove
Two burners, lightweight, high power
22,000 BTU, budget-friendly
Windscreen design, Propane fuel
Check price on Amazon
Camp Chef PRO90X


Best standing camping stove
3 burners, 30,000 BTU each,
matchless ignition, detachable legs
Propane fuel (larger tanks needed)
Check price on Amazon
Camp Chef Everest

2-burner alternative
20,000 BTU burners, stainless steel,
matchless ignition, highly portable
Check price on Amazon
Best Camping Stoves 2022: Reviews
In this selection of stoves, we have some old favorites like Camp Chef Everest, but also plenty of brand new designers in the mix. And all of them are pretty amazing for their purpose.
We'll now get a bit more in depth with each model we recommended and after going through the reviews, you will know how they compared side by side, their prices, dimensions, their pros and cons, their ability to boil the water, resist the wind and cook in a group.
Gas ONE Brass Head Burner
Best one burner camping stove award
Weight: 4.95 lbs
Dimensions: 4 x 12.9 x 10.9 inches
Best use: Little space, one-two people, budget-oriented
The GasOne GS-3800DF Brass Head Burner is designed for those who intend to go camping alone, or maybe with just one other person.
It only has a single burner, but with 11,000 BTU that's strong enough to cook anything you might want, and do it relatively fast thanks to the so called dual-flame design (inner and outer flame) that heats up your pots and pans faster.
It actually claims to boil water twice as fast compared to standard stoves – all thanks to its innovative flame type. While we didn't go for a head-to-head comparison, we were impressed indeed at how fast it boils water and cooks food.
It uses butane canisters for easy operation and has added safety features like a safety shut-off and governor system.
It comes with its own carrying case and because it's lightweight and small, it can easily be stored when you're not camping and it won't take too much space when you do.
At the moment of writing, this is actually the #1 best selling gas stove on Amazon, with glowing reviews, so it's not just me who was impressed with it: thousands of others were too and I'm sure you will be as well!
PROS
– Cheap
– Highly portable
– High power
– Safety measures
CONS
– Just one burner
– No windshield (must but separately)
Stansport Grill & Gas Combo – Editor's choice
Weight: around 15 lbs
Dimensions: 6 x 24.25 x 13.75 inches
Best use: When heavy duty materials are needed & in high altitude
Our top recommendation for general use is the amazingly powerful Stansport Grill & Gas combo, a camping stove that offers one large & strong burner (18.000 BTU) and a really useful large grill area (8,000 BTU).
Perfect for larger groups, but also great if you don't have large quantities to took or heat up. But overall, this is a camping stove created for those who want and need a lot of power and especially love grilling.
Despite the great quality, it still has a good selling price and offers a lot of value for the money.
It has 3 windscreens and is very stable as long as you place it on a flat surface (works best on a table or counter or something similar.)
It has electric ignition, so you don't need matches to start it up. It uses propane tanks for fuel and you can also use the smaller ones without a problem (16.4 ounce disposable propane cylinder are recommended)
There are plenty of safety regulators and measures in place, including a high altitude pressure regulator.
Overall, we really loved it for the power if offers and the fact that it still very portable and reliable.
PROS
– High power burner + grill
– High altitude pressure regulator
– Works with smaller gas canisters
– Integrated windshield
CONS
– A bit heavy
– Might be a bit overkill for just one person
Coleman Triton+
Best 2-burner camping stove
Weight: 11 lbs
Dimensions: 5.9 x 23 x 14 inches
Best use: For a budget-friendly adventure in a smaller group, with decent heating power.
The Coleman Triton Propane Stove is designed to be easy to carry no matter where you want to go or how long because it's lightweight enough to take everywhere.
Made out of steel, it's sturdy enough for rough conditions and the two burners have enough power to make a good meal very quickly with 11,000 BTU each.
In order to stay light, it has a chrome-plated grate and rust-resistant aluminum cooktop. This makes it feel a little woobly and low quality, but it does a good job in reality. Plus, the integrated windshield is extremely useful.
The burners use Instastart technology and don't need matches to get going and you can cook with multiple pans or even a griddle because of the removable grate.
Just like the previous model, it also has a a pressure control technology for the gas, so you can use it safely in rougher conditions.
Even though it is not the most powerful camping stove out there, it does have the two burners and heats things up fast enough for you not to starve. So if you're looking for a solid and also extremely cheap 2-burner camping stove, this is the one you need!
PROS
– cheap
– large cooking surface
– integrated windshield
– pressure regulator
– lightweight
CONS
– not extremely powerful (11,000 BTU/burner)
– looks cheap
Camp Chef PRO90X
Best standing camping stove
Weight: 59.5 lbs
Dimensions: 6.73 x 7.38 x 4.13 inches
Best use: Larger cooking needs, high power, with removable legs
You won't always have a table or a counter nearby to place your stove – and for those situations, the Camp Chef PRO90X is the best option. It features removable legs which offer the support you need to do some heavy cooking.
And you can indeed cook your meals quickly as this camping stove delivers amazing performance thanks to its three-burner setup, each up to 30,000 BTU.
As a potential downside, have in mind that it is built for larger propane tanks and wouldn't work with smaller tanks. But for such a size and power, it does make sense. So if you are planning to cook for more people or you just need the versatility, this model is perfect!
It also has a windshield that offers protection from three sides and is large enough to offer enough cooking space for two pots or pans or whatever you need to place on it.
All in all, a really good camping stove that delivers adjustable, even heating and is perfect thanks to the detachable legs, offering a bit more versatility than regular models.
PROS
– Removable Legs
– High BTU (30k/burner)
– Three sided windshield
– Versatile
CONS
– Larger propane tanks required
Camp Chef Everest
Weight: 21.7 lbs
Dimensions: 4.25 x 23.5 x 13.5 inches
Best use: Cooking in areas where space is a problem
The Camp Chef Everest Burner Stove looks exactly like you'd expect a camp stove to, and features a slim design that has two burners so you can get the family meals going much faster.
Considered for a long time one of the essential pieces of gear that you need for perfect camping, it comes with two burners that each put out 20,000 BTU to make sure that you're prepared for anything when it comes to cooking or heating.
Plus they don't require a match to get started so that's one less tool to carry and one less thing you need to do when you're ready to start that meal.
All you need to do is set the stove on a table or counter and you're ready to light it up with the ignition switch and start cooking.
It also has a more than welcome drip tray that makes cleaning afterwards a lot easier, but also a grip handle for increased portability. Finally, the included windshield is a welcome addition that makes the entire cooking process a lot easier.
As a result, it's really easy to fall in love with this model, which has long been a favorite among campers, survivalists and outdoorsy people.
PROS
– lightweight & portable
– windshield
– highly appreciated by the community
CONS
– nothing to complain about
How to choose the perfect camping stove
Have in mind that before you chose your camping stove, you should first decide what you will be using it for.
From personal experience, I suggest avoiding the bigger dual propane stoves for longer destinations and stick with the single tank portable version instead and just adjust the number of burners depending on the size of the group. Usually, two is just enough.
However, if you are planning a camping to a local lake with a number of people, then you should definitely invest in a larger stove. It all depends on your style.
I wrote a more in-depth guide for picking your camping stove – make sure to check it out if you need to find out more.
Overall, you definitely won't go wrong with any of the campaign stoves we've listed above. All of the stoves are designed to serve their purpose quite well when it comes to cooking meal outdoors so just pick your favorite and we're sure you will be extremely happy.
If you have any doubts about which product to choose or you simply wish to discuss any of their features, we are always at your disposal. Leave us a question in the comment section below and we will get back to you as soon as possible!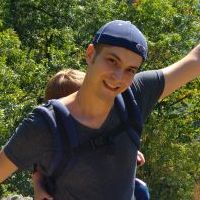 Daniel is a gear freak when it comes to hiking, climbing and camping. He went to REI Outdoor School to meet new people and learn best practices. Don't even try to argue with him about the latest backpack or ice axe, he tried most of them. Daniel's dream is to climb Mount Everest.