Whenever you go out camping, it's mandatory you bring a tent with you. Even if it's a new one you're using for the first time or an old one that never failed you, accidents can happen and your zipper might brake. Worry not, I'll teach you exactly how to fix a tent zipper, no matter how it breaks.
The zipper is one of the most important parts of our tent, yet it's one of the first things to break. Fixing your tent zipper might be frustrating if you don't know what you're doing. That goes for most zippers, not only tent ones, and it might be helpful to read how to fix other zippers here.
How to Fix a Tent Zipper
Zippers are very fragile. Weather can shorten their lifespan as it corrodes the teeth, and if you're not careful, they can break. Grit can get stuck in the teeth, or rust, as the camping life is most of the time humid.
Fortunately, they can be repaired if you follow these steps I'll be showing you next. So don't worry, it doesn't mean you need to buy a new tent, try these solutions first, they might fix your problems faster than you expected.
If the problem is too big, you can always change the zipper with a new one, which I'm also going to teach you how below.
A zipper repair kit can be a lifesaver against mosquitos. They include zipper tools inside and some very useful spare parts for the zipper, but they also come with instructions. Here are a variety of zipper problems and how they can be fixed.
Teeth are popping open
Tools:
A pair of pliers
A bottom stop
Locate the end of the zipper.
Apply some mild soap just to lubricate it. (Put some soap in a plate and some water and then dip a small piece of cloth. After that you have to apply all the way up)
If these two steps do not work you have to check the teeth one by one.
Make sure that there is not a piece of cloth or grit stuck.
If any of the teeth stick out you have to put them back into place with a pair of pliers.
If that fails, you have to move the slider to the bottom.
Insert the opposite side of the chain into the slider.
Pull the tab all the way up.
Now you have to secure the bottom. Put the prongs of the stop between the teeth.
Crimp it with the pliers.
And that's it. If you follow these, you can't fail, unless the problem is bigger than you thought.
Broken slider
Tools:
A pair of pliers
new slider
top and bottom stop
tube of glue
Grab the tent and locate the broken zipper.
Remove zipper stops with your pliers.
Pull down the slider and remove it.
Slide one side of the teeth into the new slider and slowly slide also the opposite.
Pull it to the start.
Now you have to put the stop at the bottom and top.
Crimp the top and bottom stop with your pliers.
Slide it up and down to make sure it works.
Apply some glue to the bottom.
Done! It shouldn't take too long, make sure you don't skip any steps.
Replacing the Zipper Slider
This is a small tool made of zinc and nickel and you can use it to replace a slider without any other tools.
Tools:
screwdriver
new zipper slider
Loosen the screw.
Slip the slider over one side of the teeth.
Tighten the thumbscrew.
You are ready to zip!
Zipper Replacement
Sometimes there is no way to repair the zipper. As a result, you have to replace it. This procedure is a little tricky as the tent is a little bulky for the sewing machine.
Tools:
Sewing machine
new zipper
seam ripper
Grab your tent and locate the zipper.
You have to buy a zipper that is the same length as the broken one.
If the new zipper is wrinkled, you have to iron it.
Make sure that you have a good light source.
Pull out all of the stitches with your seam ripper.
Make sure that you did that on both sides.
Insert the new zipper.
Use pins to secure it so it does not move as you will sew.
Now you have to sew over the original stitching line.
Do the same thing on the other side.
The zipper is like new!
Protect your tent's zippers
Zippers are very important and below we will discuss some things you have to do in order to protect your tent's zippers. Zipper corrosion occurs when the tent is exposed to the elements of nature and with a harsh move you can completely ruin it.
Here are some steps you have to do after every camping trip.
Lubricate the zippers with wax or mild soap.
Fill your bathtub with water
Put the tent in the water
Use your hands to create the washing action and rub the zippers
Drain the water from the bathtub
Fill it with fresh water
You have to repeat this procedure more than three times in order to make sure that you removed all the soap.
Now you have to dry the tent unzipped on a washing line and try to choose a sunny day.
Do not put the tent to direct sunlight because it will cause the colors to fade.
Zip care with special lubricants
There are several lubricants on the market in liquid or stick form, which will protect your zippers from corrosion especially if you are camping next to salt water. You can apply the lubricant with a toothbrush, but many of them have a brush applicator.
Open the tube or bottle and apply some liquid to the toothbrush.
Apply it to the whole zipper on both sides.
Run the zipper up and down.
Let it dry and it is ready.
Other important tips to protect your zippers
If these are not enough to help you protect your zippers, there are more tips you should remember and keep in mind. Every tent needs these, no matter the type of zipper on it.
Zipper Repair Kit
Just to be sure, pack a zipper repair kit before every camping trip to avoid unpleasant surprises. This has everything you need to repair your zipper in case of an accident.
Do not force them
Do not put much effort to close the tent. Try to pull the two sides together and then start to zip. When it feels that it is getting caught on something, do not force it to close. You can make the situation worse. You have to be gentle with them.
Emergency Situation
If you are in the woods with a broken tent zipper and you do not have any tools to repair it, the only thing you can do is to secure it with some pins or to cover the tent from the outside with a blanket. Try to keep every source of light off so you do not attract any insects.
Conclusion
There are many ways to take care of your tent zippers, and you have to take care of it if you do not want to buy a new one every year.
The most common problem with tents is the zipper. With the protection steps we mentioned above, you can be sure that the zippers will last a lifetime. Do not let anything ruin your camping gear. The tent zipper repair procedures can be tricky, so protecting them is easier than fixing them.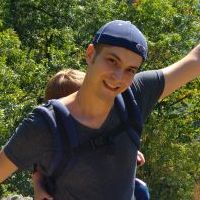 Daniel is a gear freak when it comes to hiking, climbing and camping. He went to REI Outdoor School to meet new people and learn best practices. Don't even try to argue with him about the latest backpack or ice axe, he tried most of them. Daniel's dream is to climb Mount Everest.