As much as we love winter, we do not like the cold chills that come with it. You need to make extra efforts to stay warm, especially when extreme cold is involved. But today you'll get a helping hand from me: the best winter jackets for extremely low temperatures.
This way, you won't have to wear as many layers of clothes as you would otherwise and still comfortably warm (without running the risk of sweating a lot when you get inside).
If you stay in places like New York or Chicago or any other extremely cold place out there, then it is a must to have at least one or two winter jackets. They will change the way you deal (and appreciate) the cold weather outside.
We'll first check out the recommended winter jackets in the table below for quick access, but if you want all the details, keep reading!
Note: We get commissions for purchases made through links in this article
Model
Details
Canada Goose Men's Expedition Parka

Editor's Choice
– extremely warm, yet comfortable
– designed for Antarctica scientists
– pricey
Check price on Amazon
Columbia Men's Gold Jacket

Best Budget
– very affordable
– reasonably warm (650 fill)
– thin & comfortable
Check price on Amazon
Mountain Hardwear Absolute Zero

Very warm winter coat
– solid insulation & warmth
– a bit on the thick side
– 800-fill
Check price on Amazon
The North Face Gotham Jacket III

Comfortable Alternative
– comfortable and light
– not extremely warm (550 fill)
– fairly priced
Check price on Amazon
Best 5 Jackets for This Winter Season
Now, let's get a bit more in depth and personal with each of the models recommended above. While they are all very warm and of high quality, you should know exactly what you're spending your money on before doing it.
1. Canada Goose Men's Expedition Parka
Editor's choice: best winter jacket for extreme cold
You know that this a great choice when you learn that it was initially created for scientists working in Antarctica. And it gets extremely cold out there!
Despite the fact that this winter jacket can keep you extremely warm, it is pretty thin and comfortable. It looks really well too and even though you do have to pay a bit more than on other jackets, you know your money are well spend.
You get all the warmth (and comfort) from all the natural materials that it's created from. It's filled with a nice layer of white duck down, while the exterior is a combination of polyester and cotton.
Also, the fur is real coyote fur, not faux. This means that the coat has some water resistance, but it's not fully waterproof. But this shouldn't really be a problem in extreme weather conditions.
Finally, this parka is extremely comfortable and warm, it's well made and durable and it's worth every penny. Our top recommendation by far!
2. Columbia Men's Gold Jacket
Best budget winter jacket
If you're not ready yet to spend a lot on your winter coat and you don't necessarily need one that is insanely warm, then Columbia Men's Gold jacket might be what you're looking for.
Selling for a very reasonable price, it is actually warm enough for the harshest of winters (650-fill insulation). It looks good too and is comfortable, without being too thick.
These are all good bonuses, because we don't want to look like Frosty the Snowman when walking outside (nor be as cold as he is).
It comes in different colors so you can choose any color you like. The zippered hand pockets help you keep your phone or other items safe. It only has those two pockets, though, so make sure you don't need more!
The hood keeps your head warm by keeping away those chilly, blustering winds. This jacket is very affordable when compared to other jackets of its caliber. Despite the fact that it is not so durable, it is worth its price.
Another advantage is that it is made from a water resistant fabric. Overall, it is a lightweight, comfortable and warm jacket that won't break the bank.
3. Mountain Hardwear Absolute Zero
Staying warm during the winter is not a problem if you decide to get the Mountain Hardwear jacket here. It has amazing features designed to keep you always warm.
Yes, as you can see in the image, it's also really bulky and think and it might not win many beauty contests – but you know that it does its job really well. It keeps you warm!
It has an 800-fill insulation (which means it's really warm), and also waterproof, which is a bit advantage.
It has a fixed hood which can be adjusted to fit your head perfectly with its one-handed draw cord. The hem can also be adjusted because it has draw cords.
The material is soft and also stretchy. It can be used for mountain climbing, skiing, snowboarding and anything that requires you to stay in the cold. And yes, I have to repeat it: it's incredibly warm, yet light despite the bulkier appearance.
4. The North Face Gotham Jacket III
This jacket's features were designed basically for winter. It has everything to ensure you stay extra warm and safe during the cold season.
It's not made for the most extreme weather conditions – it only has a 550-fill – but it can still withstand a lot of pressure and keep you warm and toasty during the colder days of winter.
The material of The North Face Men's Gotham Jacket is 100% polyester which is a guaranteed source of warmth. Its exterior is water proof and windproof, so you can be very comfortable while wearing this jacket.
The neck collar can be tucked in when not In use and be used as an emergency gaiter. The fur on the brim of the jacket can be removed just in case you are not comfortable with it. It is not bulky, so for those who do not love bulky jackets, this one is for you.
The well-insulated hood keeps the wind out of your head. The pockets of this jacket are not insulated so there is no guarantee your hands will stay warm inside… but it's still better than keeping them out in the cold.
All in all, if you want an alternative to the models recommended above and you don't need your jacket to be extremely warm (it still is suitable for most winter temperatures throughout the world – but maybe not Northern Alaska), this is a good, fairly priced option to consider.
How to choose the perfect winter coat
Coats are an important part of your clothing during winter. They help to keep you warm despite the cold gusts of the winter season.
Not only that they keep you warm, but modern winter jackets now look really well too. You no longer have to choose between looking stylish (and freezing) or feeling warm.
But winter coats are still usually divided in two categories: technical coats and casual ones.
A technical coat has features that make it perfect for skiing, mountaineering or other similar activities.
Technical winter coats are usually heavy and have features like water bottle pockets and hoods compatible with helmets. They are usually very durable and can also be worn as everyday jackets if you want to.
A casual coat focuses more on style and comfort and less on weight and durability. They are usually the perfect coat to wear outdoors when shoveling snow or building a snowman.
The casual coats also have features like hoods, pockets and strong zippers but cannot be used for technical activities like skiing.
When it comes to their style, we also have various options to choose from:
The Work Coat: It is a dynamic kind of coat that can be used for all seasons. It can be worn over a layer of sweaters during winter and also worn over a shirt during fall. Whichever way it is worn, it helps you stay warm while giving you the stylish look.
Of course, these are not the warmest around and not suitable for the more extreme colds.
The Topcoat: This jacket is designed to be worn over a suit but can also be used to pull off a casual look. It is made of wool and usually slim fitted with the length just three quarter to the knee.
The Peacoat: It is an in-between kind of coat that can also be used during the fall because of its lighter build. It is a very fashionable coat and should be worn over layers of sweaters to keep you warm during winter.
The Bomber: Though this coat was originally made for pilots in the World War II, it is the coat to wear if you want that bad ass look. It can be used to pull off a casual look on a pair of denim and sneakers and it is guaranteed to keep you extremely warm all through the winter season.
The Parka: The parka is usually made of nylon shell with thick lining which will keep you warm all winter long. It is often water-resistant and equipped with a hood. This is the type that got recommended the most in this article.
Top features of a good winter jacket
Winter jackets are rather pricey and it can get very confusing when trying to make a good choice. There are essential things to look out for when considering buying a winter jacket – and they've been all taken into consideration with the recommended ones above.
Insulation
The most important job of a winter coat is to keep you warm, so you need one that offers solid insulation, suitable for the type of temperatures you're expecting.
You don't want to buy one that offers too little insulation because you will be cold. At the same time, you don't need the warmest coat ever (like our top pick) if you plan to spend your winters in Florida.
There are usually three kinds of insulation a winter coat could have: Down, Synthetic or Pile Fabric.
Down Insulation: the original and standard insulation for warm gears. It can compress to a small size and if properly maintained, can be used for a very long time.
A major downside to down insulation is the fact that its feathers cluster together when wet. This basically means when it is wet, its ability to keep warm is reduced significantly.
Synthetic Insulation: made up of plastic fibers. Unlike down insulation, it does not clump when wet, so it still does a good job at keeping you warm.
The downside to synthetic insulation is it loses its ability to keep the body warm after it compresses and expands over time.
Most synthetic insulated coats are usually cheaper than the down insulated coats and usually not as warm (or need to be very thick to provide more warmth).
Pile fabric: this kind of insulation takes properties from both the down insulation and synthetic insulation. Its construction is made to copy the hide and wool of a sheep. The major downside to the Pile Fabric Insulation is its limited thickness and therefore lower warmth provided in extreme weather.
Hard shell vs Soft shell
A good winter jacket should be able to withstand the rain or snow and still keep you warm regardless.
Your coat can either be a hard shell or soft shell. Hard shells are made of waterproof materials but are not breathable, so you can expect to get all sweaty while you have it on.
Soft shells are made of breathable but water-resistant materials. Both kinds of shells are very useful, depending on the location.
Hood
When it comes to winter coats having hoods, different people have different opinions on the matter. Some people do not like to have hoods on while some cannot do without them. Others are indifferent about the whole thing.
A very good hood should be adjustable, big enough to accommodate a helmet in case you have to wear one, have removable furs and also an optional face mask.
Zippers
The zippers on your jacket are as important as the coat itself. You would not like a zipper that would fall off while using it, therefore, turning your coat into an ordinary warm blanket.
For long winter coats, it is preferable to go for those with double front zippers to aid comfortability when you want to sit down so you don't feel trapped inside the coat.
Pockets
Pockets are a major necessity in a coat. There are few things you have to consider about the pocket of the coat you are about to buy. Is the pocket made of breathable materials? Is it deep enough to accommodate your items? Does it have a zipper?
Cuffs
The cuffs of your coat can either be tight or loose, and each have their advantages. The cuffs determine the way you wear your gloves; a right cuff requires you wear your gloves over them, and a loose cuff requires you wear your gloves under them.
Fit
You have to get a coat that fits. It's not just about wearing overalls to keep warm, you also have to look good in them. A coat that fits perfectly will keep you comfortable and also make you feel good.
Make sure the length of the coat you want to buy is perfect for your size.
Adjustable
It is always nice to be able to tailor your coat to fit your preference, and that is what an adjustable coat can do for you.
Not all body structures are the same, so it's important that the wearer is able to adjust their coat accordingly so that they can feel good wearing it.
Wrapping up
No matter the kind of coat you purchase, the main goal is to stay warm. And fortunately, all the recommended models above will help you achieve that and keep the style up.
Try and measure the dimensions of your body type to know the perfect size of coat for you. Also, always remember to layer while wearing your coat and not just depend on the winter coat to keep you warm.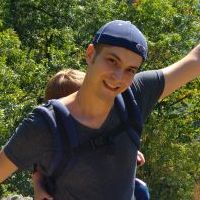 Daniel is a gear freak when it comes to hiking, climbing and camping. He went to REI Outdoor School to meet new people and learn best practices. Don't even try to argue with him about the latest backpack or ice axe, he tried most of them. Daniel's dream is to climb Mount Everest.