A tent is one of the most crucial pieces of camping equipment. Whether you are backpacking across the world, hiking a long trail, or just camping for the week, you need a tent. However, you don't want to rush into purchasing a tent, because the wrong tent will ruin your camping trip.
There are few questions you want to ask yourself before making such an important investment. For example, what time of year will you be camping? What type of weather might you encounter? How many people need to use the tent?
Consider tent features, such as weather resistance, tent set-up, entrances, and breathability. Once you figure out what features your tent needs to have and what purpose it will serve, then you can start your search for the perfect tent. The Kelty TN 2 Person Tent is a great option for campers who are seeking an easy-to-set-up, 3-season, versatile tent.
Note: We get commissions for purchases made through links in this article
Product Specifications
Build to be durable
Comes with DAC Pressfit poles
Packaged Weight: 4lb 9oz
Floor Area: 27.5ft2 (70D Nylon)
Vestibule Area: 10ft2 x 10ft2
Stargazer Fly
Tent Cube storage system
Kelty TN 2: Product Specifications
The Kelty TN 2 is a 3-season tent that has been designed to be used by anyone. For some beginners, the thought of figuring out where ropes and poles go when pitching a tent for the first time can be overwhelming.
However, the Kelty TN has no ropes and instead has color-coded poles for easy set-up. Even experienced campers will appreciate the simplicity of setting this tent up.
Furthermore, this tent snuggly, but comfortably, fits two people and has extended vestibules for individuals to put their gear in. During the spring, summer, and fall the Kelty TN has some great features that makes it excellent to sleep in, no matter what the weather is like.
Features, such as the attachable rainfly, protect individuals from rain and wind, while also giving them the option to roll the rainfly up during nice weather.
During the summer, heavily insulated tents can cause campers to become hot, sweaty, and comfortable. That's not the case with the Kelty TN 2. This tent has excellent breathability because it's made from completely mesh walls.
The rainfly also includes vents to make sure campers are comfortable at all times. Since this is a 3-season tent, it isn't a viable option for winter camping. However, it has an excellent reputation for being sturdy and reliable during the rest of year.
Best Use: Where to Set Up Camp
It's important to think about where you are going to be camping the most before purchasing a tent. If you're planning on camping during the winter, then you should start your search elsewhere. As already mentioned, the Kelty TN 2 is a 3-season tent. So, it's not going to do you much good in the winter. You'll just be left shivering in the cold.
However, this tent can be set up pretty much anywhere else. It's a popular option for those who do a lot of desert camping because of its breathability. It comes with four stakes, that allows it to be pitched in different terrains. It's a great option for those who like to backpack across various places.
Packaging
The uniqueness of this tent begins with its packaging. Unlike many tents, the Kelty TN stuff sack is shaped like a cube. The cubed stuff sack makes packing up much easier. Campers only need to fold their tent into a square and place it into the sack. It also makes packing poles and other accessories easier, as it allows you to see where you are putting everything.
Furthermore, the cube stuff sack fits into backpacks comfortably. When the entire tent, poles included, the sack only measures 11 inches by 14 inches. While it may not be the smallest stuff sack out there, the cubed design makes it easier to place the sack behind, in between, or in front of other items in your backpack.
Depending on the size of your pack, the stuff sack may even fit on the bottom of the pack. Although, make sure there is nothing heavy placed on the stuff sack, or you might risk bending the tent poles. The weight of the Kelty TN is 4 pounds 13 ounces.
Design And Durability
The Kelty TN 2 was designed to have a deeper dome-shape than other tents have. What exactly does this mean? A typical dome extends outward equally on all sides from the peak. It almost looks spherical. The Kelty TN still resembles a dome, but it looks more like a 3-D, U-shape.
The peak is a little taller than a dome's peak and two out of the four side look flat instead of spherical. A full-coverage rainfly can be pulled over and attached to the tent to provide protection against rain and other weather conditions.
This tent was built to be durable. It won Backpackers Magazine's Editor's Choice Award in 2014 and Outside's Gear of the Year Award in 2016.
Some Kelty tents used to come with fiberglass poles, but now all Kelty tents come with DAC Pressfit poles, which are stronger and more durable.
These types of poles are made from aluminum and have a ferrule, which is a ring located at the end of the pole. Overall, a DAC pressfit pole is sturdier and more reliable than fiberglass and other aluminum poles.
The tent is made from three types of material. The floor is made from 70D nylon, the rainfly is made from 40D Sil nylon, and the walls of the tent are made from mesh. Nylon is commonly used for lightweight tents, but can be susceptible to the sun and its UV rays.
Although, this shouldn't be too much of a problem, unless you're planning on continuously pitching your tent in direct sunlight. However, Silicone coated nylon is the strongest, and most expensive, nylon.
It protects campers from rain, wind, and other weather elements better than Acrylic nylon does. The nylon floor also protects campers from water that may find its way underneath the tent.
It's no surprise that Kelty uses the strongest nylon available for this tent, considering its walls are made from mesh. Despite needing a covering to protect it from the elements, the mesh doesn't decrease the tent's overall durability.
Mesh walls come with their own benefits. For example, they are great for summer and desert camping because they are breathable, allowing air to flow throughout the tent.
Dimensions
Whether this tent is considered spacious or not depends on who you talk to. The dimensions of the TN 2 are 83 inches long, 50 inches wide, and 42 inches high. For the majority of campers, this tent is spacious for a 2-person tent.
However, some campers recommend purchasing the 3-person or 4-person version of this tent. How claustrophobic this tent makes you feel will really depend on how you plan to use it.
This tent fits two adult sleeping bags, side by side, without much room for anything else. Equipment can be stored just outside the doors of the tent, still under the protection of the rainfly.
Therefore, if you need a tent you can spend all day and move freely in, then this tent probably isn't the best option. However, for sleeping and relaxing purposes, it is quite spacious. Two adults can sit up without having to hunch over and they can sleep side by side comfortably.
The only customers who seem to have problems with the size of this tent are customers who are larger than 5'8." Trying to fit more than two people taller than 5'8" will make the tent seems a little cramped.
Ease Of Set Up
This tent is designed to have an easy set up. With two people working on it, it can be set up within two minutes. There are no confusing ropes or anything that needs to be tied down.
The first part in setting up this tent is to lay the tent down and securing it with the stakes. Then, there are two main longer poles that snap into each corner of the tent and are responsible for the main structure of the tent.
The third pole goes through a sleeve that is located on the top of the tent and is responsible for pulling the sides of the tent into a vertical position.
After the two main poles are crisscrossed and snapped into place, attaching the tent is even simpler. The tent has twist on the clips attached to it. All you have to do is pull the tent up and place the clips onto the poles. Then, thread the third pole into the sleeve, and the main part of the tent is finished.
All that's left is to attach that rainfly. The rainfly simply goes over the tent and then clips onto the same area the poles are snapped into. It may sound like a lot of steps on paper, but once you have it in your hands you'll see that it's quite simple.
Weather Resistance
Since the walls of the tent are made completely from mesh, it doesn't sound like this tent is weather resistance. Many people like the mesh walls, as its great for sleeping in during warm, clear nights.
It keeps individuals from getting too hot, as it allows air to flow throughout the tent. However, perfectly clear weather is not the only weather this tent can handle.
Despite the tent walls being made from mesh, the Kelty TN 2 is resistant to rain and wind. This is due to the attachable rainfly. The mesh itself doesn't protect individuals from rain, wind, sand, and other unwelcome weather.
However, the rainfly covers the entire tent, except for a small space circling the very bottom of the tent.
The rainfly is waterproof, meaning, water slides off the tent instead of seeping into the fabric and making it damp. There are reports of water pooling on top of the tent, near the crisscrossing of the poles, but there are few very reports of water leaking into the tent.
There is one manufacturer defect for the Kelty TN 2. The clear windows located on the rainfly are only glued on. This is the one part of the tent that is not as weather resistant. Sometimes, severe rain and wind can cause the window to come unglued.
While Kelty will fix the windows if they come undone, it is still a large inconvenience if it happens while camping and the weather turns bad. However, this defect isn't consistent, and isn't seen with every TN 2 tent.
Unique Features
This article has already touched on some of the unique features of this tent, such as the cubed packaging and the completely mesh walls. However, there are a couple of other cool features about this tent that should be highlighted.
Stargazing Ability- This is arguably one of the coolest features this tent has and it is definitely one of its major selling points. The rainfly has two vestibules, one on each side, that can be unzipped. After unzipping the vestibules and unclipping two corners of the rainfly, about half of the rainfly can be rolled up and clipped at the top of the tent. This leaves half of the mesh exposed, allowing campers to look at the stars before they fall asleep. Of course, you only want to use this feature when the weather is clear, but if it does start to rain unexpectedly, you can undo and restore the rolled-up portion of the rainfly from inside the tent.
2 entry points- Each side of the tent has a large entrance. This allows for easy access to the tent, no matter what. It can also add to the spaciousness of the tent, as individuals don't have to climb over one another to get in or out.
Windows- The rainfly has a clear window located on each side. While the window can get fogged up due to condensation, it's still a nice little feature. It doesn't take much effort to quickly wipe away the condensation and peek outside to see how the weather is looking.
Vents- The rainfly also has a vent on each side of the tent. This is a nice feature for individuals who decide to completely zip up the vestibules, instead of pitching them outward for extra gear protection. The vents still allow air to flow throughout the tent even when it is all closed up. However, keep in mind that the tent will feel a bit warmer.
Value For Money And Guarantee
There is a lot to love about this tent. For starters, it is a versatile 3-season tent. The design of the tent makes it a good option for spring, summer, and fall weather.
The mesh walls make it breathable and cool during warm summer nights. When the rainfly is attached, it makes the tent warmer, which is nice during spring and fall nights that can get a little chilly.
Furthermore, the rainfly protects campers from rain and wind, while also giving them the option to undo half of it and stare at the stars when the weather is nice. This is a feature that isn't found in many, if any, other tents.
The largest, and only major, downside is the glued-on windows. They can come unglued after constant exposure to rain, but this defect was a result of bad glue being used on some tents. Therefore, not all tents have this problem.
Customers who have had this problem have reported that Kelty offers to fix the windows when they break. Many people have even fixed the problem themselves by re-gluing the window on. Despite this defect, there are very few complaints about water leakage.
Overall, this tent is a great buy. It has had some changes made to it over the years, such as replacing fiberglass poles with aluminum, that has made it stronger. The Kelty TN 2 is known for being reliable. In the past three years, it has won two different awards, showing that it is a popular and well-liked tent.
Close Competitors: Other Products You Might Like
The Kelty TN 2 is a great 3-season tent. However, just because it is a great tent doesn't mean it's a great tent for you. Before making your final decision, it's a clever idea to look at different tents to weigh the pros and cons against one another. Here are a few related products to compare the Kelty TN 2 to.
Kelty Salida 2 Tent
The Kelty Salida 2 Tent has a very similar design as the Kelty TN 2. It looks similar, but it only has two poles, instead of three. Instead of the third pole that makes the walls vertical, there is a clip at the peak of the tent that clips onto the crossed portion of the two main poles.
It also has an attachable rainfly, although there is no stargazing ability. Plus, only the upper part of the tent walls are made from mesh.
The Kelty Salida is 5 inches longer and 2 inches wider than its counterpart. However, unlike the Kelty TN 2, it only has one entrance. The one-door entry can make it feel more cramped, as it means one person will have to climb over the other one to get in and out.
It also means there is only one vestibule, so there's even less room to store gear than there is in the TN. Despite having one less pole and having less fabric, the Salida only weighs four ounces less than the TN.
The biggest difference between the two tents is the price.However, the Salida doesn't come with any of the cool features, such as an entire mesh tent and the ability to partially unroll the rainfly. While the Salida will get the job done for a cheaper price, you're sacrificing some comfortability.
Front Runner Instant Set Up Nylon 2 Person Tent
The Front Runner Instant Set Up Nylon 2 Person Tent is completely different than the Kelty TN 2. There is no set up required for this tent. You just take it out of the heavy-duty canvas bag, place it on the ground, and let it "pop up." That's it. No ropes, clips, or any heavy-duty lifting required.
To take down you simply fold it "like a pancake" and put it back into the canvas bag. Set up and take down doesn't get any easier than this tent.
However, the poles are fiberglass. While fiberglass is less expensive than aluminum, it's much more fragile. So, you have to be careful how you're handling this tent so you don't risk damaging the poles.
This tent is 9 inches longer and 3 inches wider than the Kelty TN. However, it is 4 inches lower than the Kelty TN. Therefore, it does fit two larger sized individuals better when sleeping, but larger individuals may hunch over more when sitting up.
Furthermore, this tent is 3 pounds heavier and only has one door. While it is cheaper, easy to set up, and will protect you from the elements, you end up sacrificing some quality features, such as breathability.
ALPS Mountaineering Chaos 2-Person Tent
The ALPS Mountaineering Chaos 2-Person Tent is very similar to the Kelty tents. Its design resembles the Salida a bit more, with its 2-pole design, partial mesh design, and attachable rainfly. However, like the TN it has two doors and two vestibules, meaning there's more room to store gear.
The Chaos tent is three inches longer and six inches wider. So, it is better equipped to fit larger individuals.
There is an attachable rainfly, but it doesn't roll up like the Kelty TN rainfly does. Therefore, it might be a little stuffier than the TN.
Overall, this tent has the same basic functions as the Kelty TN at a cheaper price. If your heart is set on the stargazing ability and full mesh tent, then the Kelty TN is still the one for you. If not, then the Chaos might be the better value.
Overview
It's hard to beat the versatility of the Kelty TN 2 Person Tent. It protects campers from rain and wind without sacrificing breathability, which is a rare combination.
There are very few complains about this tent, making its overall reputation phenomenal. However, every tent does have its pros and cons, so here's a quick summary of the TN's:
Pros:
Stargazing Ability
Attachable/Detachable Rainfly
Easy-Set Up
2 Door Entry
Weather/Rain Resistant
Windows and Vents
Cons:
Glued On Windows
Water Can Pool On Top Of Tent
Snug Fit
More Expensive
While the Kelty TN 2-person tent may be more expensive than other 3-season tents, a lot of thought went into its design. It has some unique features that you won't find with other tents.
Furthermore, apart from the windows, the materials are durable and stand up well against harsher weather. Few have had reason to complain about the level of protection and comfort the Kelty TN provides.
The Kelty TN 2 Person Tent
Best Use: Where to Set Up Camp

Packaging

Design And Durability

Dimensions

Ease Of Set Up

Weather Resistance

Unique Features

Value For Money And Guarantee
Summary
It has everything you need for an adequate shelter, and more. It's unique stuff sack fits comfortably in a backpack, leaving plenty of room for other camping equipment. While this tent is pricier than its counterparts, it's light, convenient, and gets the job done. Beginner and experienced campers will appreciate the easy set-up design that allows this tent to be pitched within minutes. A completely mesh wall tent, with an attachable rain fly, it provides incredible versatility. During hot, humid, and clear nights leave half of the mesh exposed to increase airflow throughout the tent, as well as to indulge in some stargazing. During rainy or windy nights use the rain fly to stay protected from the element. This durable tent really is perfect for camping anytime, no matter what the weather conditions are like. However, this tent isn't designed for winter use and the mesh walls will cause the tent to become frigid during freezing climates.
Do you know of any tents that rival the Kelty TN? Or have you had experience with this tent, or any of the others listed in this article? Please share your thoughts and suggestions in the comment section below.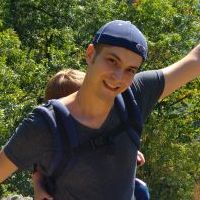 Daniel is a gear freak when it comes to hiking, climbing and camping. He went to REI Outdoor School to meet new people and learn best practices. Don't even try to argue with him about the latest backpack or ice axe, he tried most of them. Daniel's dream is to climb Mount Everest.