We cannot emphasize enough how important sleep is to the human body. Sleep is not only so that you can get rest but it is also the time your body repairs itself so that it can do what it has to the moment you wake up.
Getting sleep outdoors is even more important because backpacking or camping usually means that you have a host of activities lined up and you need all the energy you have. This is why using sleeping pads like the Therm-a-Rest ProLite Mattress is important.
Using sleeping pads is more comfortable because it gives your body somewhere soft to rest preventing back aches, joint pains and muscle stiffness.
Note: We get commissions for purchases made through links in this article
Product Specifications
Self-Inflating: Expanding foam core self-inflates; top off with just a few breaths for personalized firmness.
Compact Warmth: Diagonal-cut foam and tapered shape provides efficient warmth with
Efficient Warmth: Diagonal-cut channels in the foam reduce bulk and retain heat better than straight-cut foam.
Highly Packable: Ultralight, diagonal-cut foam and a tapered shape keep the mattress extremely pack friendly.
In camping, a sleeping pad or sleeping mat is used in conjunction with your sleeping bag. It provides padding and thermal insulation so that you can sleep or rest better when sleeping outdoors.
Even during the summer, the use of a sleeping pad is important because it protects your body from rocks and small bumps that can make your sleep uncomfortable.
A summer-heated ground can also suck body warmth faster and having a barrier between you and the bare ground can help you conserve body heat.
When it comes to sleeping pads, there are many choices available. Before considering the features that you need to make your pad comfortable, you need to know about the different kinds of sleeping pads.
Review
The Pro-Lite Mattress from Therm-a-Rest is a time-tested, self-inflating sleeping pad that won't break the bank or your back. It weighs just over a pound but can provide the user a firm, stable and smooth sleeping surface.
It is not the smallest packed, lightest or warmest sleeping pad available but its self-inflating design has endeared it to many backpackers and campers.
After a long day of trekking or activities, it is very relaxing to just spread out the sleeping pad and watch it inflate with minimal intrusion from the user. Here's how the pad scored based on the reviews of users.
Packaging
Out of the box, you will receive the 10 x 8 x 10 inches sleeping pad which is of course not inflated yet. The mattress weighs only a mere 1.4 pounds so it should not add that much burden to you while backpacking, or occupy significant space for that matter.
When inflated, the sleeping can measure 20 x 72 x 1 inches for the regular size and 25 x 77 x 1 inches for the large one. Overall, the packaging is nothing really to write home about, but it gets the job done of securing the item.
Noteworthy Features
Lightest self-inflating sleeping pad available
Diagonal-cut foam and tapered shape provides efficient warmth, engineered for alpine climbing, adventure racing and long-distance backpacking when reducing weight and bulk are of paramount importance.
Ultralight, diagonal-cut foam and a tapered shape keep the ProLite mattress extremely pack friendly.
Expanding foam core self-inflates; top off with just a few breaths for personalized firmness
Lightweight
The regular weighs at 16 ounces or 1 lb. and is not the lightest in its class. However, there are also other pads that are heavier and bulkier when packed. It is light enough to take with you camping or backpacking. The pad comes with a stuff sack so you can easily carry it with you.
Comfort
It is not the most comfortable sleeping pad in the market, but it still scores well in this category. Users love that the pad is stable and not bouncy unlike air mattresses. The firmness and stability of the pad helps to keep your sleeping bag on the pad so it does not slip off easily.
It is only an inch thick so you need to make sure that the ground you're sleeping on is free from pine cones, rocks or lumps that could make you uncomfortable. However, the ProLite is just as comfortable as other thicker pads, especially if you're sleeping on even ground or in designated camping sites.
Everybody loves the self-inflating design of this sleeping bag. Just throw it inside your tent and let it do all the work. You don't need to take out a hand pump or waste precious breaths. Just let it inflate for around 10 minutes and then put in a breath or two to adjust firmness.
Packability
For a self-inflating mattress, the ProLite packs down to a really small size. It is perhaps one of the most compressible sleeping pads in the market today.
This is due to the pad's perforated foam construction that helps it to be packed in a really small size. This is advantageous because it does not consume as much space when you're carrying or storing it.
Warmth
The ProLite has a 2.4 R-rating so you can take it with you for 3-season camping or backpacking. Some users took it along with them while backpacking in the Rocky Mountains in the summer and reports that it kept them warm at night. Some users were able to test the sleeping pad in the low 40's and were warm enough at night.
Unfortunately, there were no users who were able to test the sleeping pad in snowy conditions. If you want to use this for winter camping, make sure you have a winter-rated sleeping bag and at least 2 ProLites for adequate warmth.
Durability and Versatility
The sleeping pad is made from 50 denier polyester, durable enough for heavy use. This version of the ProLite is actually a tweak from older models and like its predecessors, the new version did not disappoint.
It uses 50d mini Hex Rip Polyester construction and with a little bit of care, this sleeping bag can be expected to last many of years of abuse. Should you puncture the pad, it is easy to repair the flat surface.
Other sleeping pads that use a baffle construction are harder to patch while backpacking or camping.
To extend its lifespan, many users recommend adding another layer between the tent floor and sleeping pad like a tarp to protect against punctures.
Rated as a 3-season sleeping bag, the ProLite is good enough to use even in the low 40's. Considering its price range, being able to use it from summer to fall is good enough for many users.
If you want to save weight, the pad can be used with a summer sleeping bag or bed roll for camping in warm weather. The pad is not safe for winter use which to some value seekers is a deal breaker.
Value for money and guarantee
The ProLite offers great value, especially considering its convenient self-inflating design, weight and durability. If these features are important to you then this sleeping pad is a good purchase.
Thermarest offers a limited warranty (via a company called Cascade Designs) on all of its products which protects you from defects in materials and workmanship. In case your sleeping pad gets damaged and it not covered by the warranty, you can actually avail of the company's repair service at a fair price.
Main Competitors
TNH Outdoors #1 Premium Self Inflating Pad
If you are looking for a self-inflating sleeping that won't make a dent on your budget, then the TNH Outdoors #1 Premium Self Inflating Sleeping Pad is a highly recommended purchase.
The thick polyester outer shell does a great job of providing both comfort and warmth, and the think outside layer takes care of better insulation. This also means that the durable outer shell will not be punctured easily, even in the roughest surface.
Inflating the pad is about as easy as it gets. Using a plastic valve, just twist it open, unroll the pad and it will be inflated on its own. A few puffs of air should be enough to fully inflate the pad. It also comes with its own carrying bag for easy packability and transportation.
In terms of user reviews, this sleeping pad is definitely a well-liked product. Many customers are pleasantly surprised at just how comfortable and durable this sleeping pad is, and is quite comparable with many higher priced pads in the market.
Another feature that many people enjoyed is the fact that it is a self-inflating pad which means that they don't have to huff and puff until they're out of breath. Just about 8 good breaths should fully inflate this thing in less than a minute.
Customers also liked the pad's insulation which kept them warm throughout the night. Lastly, many backpackers appreciated the fact that it's a lightweight and highly packable pad.
In terms of price, the #1 Premium Self Inflating Sleeping Pad comes in neck-to-neck with the Therm-a-Rest ProLite Mattress. However, the former is the more affordable option.
However, the Therm-a-Rest ProLite Mattress comes out on top in terms of weight by less than a pound which could matter a lot for lightweight backpackers. Overall, both pads are very comparable and worth your hard-earned money.
Sea to Summit Ultralight Mat
Sea to Summit is a brand that resonates well with campers and backpackers, thanks to its excellent sleeping bags and pads. The Sea to Summit Ultralight Mat is definitely no exception.
Weighing only about a pound, it certainly lives up to its name as an ultralight sleeping mat. The Air Sprung Cells technology is responsible for providing superior comfort and support.
The multi-function low profile valve allows for some easy and faster inflation and deflation. The liquid-extruded anti-microbial TPU found on the shell fabric will help in the prevention of delamination and mold growth. Support is also great as the pad absorb pressure and conform to the contours of your body.
As expected, this pad is a highly rated product among customers. Reviews indicate that the quality and construction of the pad is simply way up there. In terms of comfort, many reviewers find that the pad gets the job done. The lightweight nature of the mat also nets some positive points from the customers.
Many people are also happy with the fact that the mat is such a breeze to inflate and deflate. However, many folks also indicate that the mat is not an all-season backpacking pad and is not the best option for backpackers on a budget.
The price of the Therm-a-Rest ProLite Mattress and this mat is almost comparable, depending on the model and size of the pad. While the insulation of the Ultralight Mat is good enough for most applications, it only has an R-value of 0.7 which means that it's essentially good for late spring and summer.
On the other hand, the Therm-a-Rest ProLite Mattress has a higher R-value at 2.4. The Ultralight Mat might also be too thin for some customers.
Therm-a-Rest Trail Lite Mattress
As you can see, the Therm-a-Rest Trail Lite Mattress is another product that's coming from the same manufacturer. The Trail Lite is a great option for backpackers who are in the market for a compact camping mattress that doesn't skimp in comfort and durability.
Again, this is a self-inflating bag which means that you don't have to worry about manual inflation.
The self-inflating design also allows the foam to roll up small which makes way for easy packability. The compact design makes it quite a versatile outdoor mattress which makes it great for straight up backpacking to car camping.
The die-cut foam also contributes to the compactness and reduced weight. The R-value is 3.4 which qualifies the mattress for 3-season use.
The Trail Lite has plenty of positive reviews under its belt. One reviewer mentioned that the mattress was able to accommodate him despite being a tall individual. Customers are also raving at just how comfortable this sleeping pad is which can only be attributed to right balance of loft, insulation and material.
Buyers also appreciate the compact design and great packability of the Trail Lite – it's really a great option for lightweight backpackers. The durability and longevity of the pad also receive good comments from buyers.
So the Trail Lite vs. ProLite, which one comes out on top? Both are high quality camping mattress that are quite similar in terms of specifications and performance. However, the Trail Lite is the heavier pad but offers a higher R-value when compared to the ProLite.
Overview
The ProLite is a good choice when you're looking for a self-inflating bag for extended excursions. It is light and small enough to carry comfortably and the self-inflating design is very convenient and easy to use.
With its R-rating it can safely be used for 3-season camping and backpacking. Many users like that there are no deflation issues unlike some air mattresses.
So far, the self-inflating of the ProLite is the best loved feature of this sleeping pad. Many users love that they can just lay the sleeping pad, open the valve and let it do its job. This convenient feature allows users to do other camping chores like setting up the tent or preparing the food.
The small packed weight is another important and favorite feature. For a self-inflating bag, many users are amazed to how small it can be packed down. While this bag is not the lightest in its category, it is light enough for most backpacking needs.
If you want a lighter bag, there are many others that will give you this feature. However, most of them are not as durable or as warm as the ProLite. Many tall users also like that this sleeping bag is a good fit. Some users are over 6 feet tall and heavy and can use the XL version of the pad easily.
Some negative reviews of the ProLite stem from failure of the pad to stay inflated. However, these reviews are minimal compared to the many happy users of the pad.
Pros:
Self-Inflating design
Durable
Comfortable enough to give users a smooth and stable sleeping surface.'
Good R-value which qualifies it for a 3-season mattress
Highly packable and compact
Lightweight
Good insulation
Cons:
Not as comfortable as air mattress pads
Not advisable for use in winter
Not the lightest in category
Therm-a-Rest ProLite Mattress
Packaging

Noteworthy Features

Lightweight

Comfort

Packability

Warmth

Durability and Versatility

Value for money and guarantee
Summary
Therm-a-Lite's ProLite has a time-tested design with convenient features that makes it an ideal choice for backpackers and campers. If you're looking for something self-inflating that can stand years of abuse on the road, this sleeping pad is a good choice for you. To enjoy great value, extend the lifespan of your sleeping pad by ensuring that there are no sharp objects like rocks and pine cone on the sleeping ground. It is also best to use a protective layer like a tarp to prevent punctures. Some reviewers were disappointed with the pad due to issues with inflation but many love the self-inflating design, small packed weight, good insulation and stability.
So upon reading this overview, what do you think of this camping pad? Do you think that the ProLite is the best self-inflating sleeping pad? Let us know with your comments below.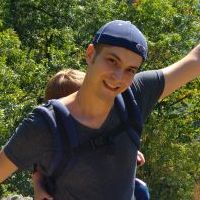 Daniel is a gear freak when it comes to hiking, climbing and camping. He went to REI Outdoor School to meet new people and learn best practices. Don't even try to argue with him about the latest backpack or ice axe, he tried most of them. Daniel's dream is to climb Mount Everest.