Sleeping pads are not the most common items that people generally think of on their camping trips, but with technology advancing in the camping field, it stands to reason that having a great sleeping pad will allow you to relax and be fresh every morning. The Therm-a-Rest NeoAirXLite Sleeping Pad is one of those advanced sleeping pads that will fulfill all your comfort needs while camping.
Product Specifications
New, soft-touch fabrics and baffled internal structure provide unrivaled stability and support
Advanced fabrics and a tapered design make this the lightest 3-season backpacking air mattresses available
Reflective ThermaCapture technology traps radiant heat
Triangular Core Matrix construction minimizes convective heat loss?all without the bulk
Most compact NeoAir mattress ever
A sleeping pad is intended to keep you protected overnight from the cold ground as well as nasty rocks and twigs which can make sleeping uncomfortable in the wilderness. Yes, getting back to nature is wonderful, but a good nights' rest goes a long way toward happiness on a camping or backpacking trip.
Sleeping pads are placed under your sleeping bag and act like a mini mattress, providing an extra layer of protection, whether you choose to sleep in a tent or under the stars.
The NeoAirXLite Sleeping pad from Therm-a-Rest is one of the top sleeping pads designed for backpacking. The sleeping pad is really small and compact and this will make it great for carrying along. When the sleeping pad has been folded, it resembles the size and weight of a one-liter bottle that has been filled with water.
Specific Features
It's an inflatable pad which you'll need to blow up either using your breath or a hand pump. Air pads are some of the lightest sleeping pads on the market and they must be inflated. The average time for inflating an air pad is around three minutes and it will require you to carry an additional pump with you. However, some of the more expensive air pads do come with built-in hand pumps to make the inflation process easier.
Air pads like this one are lightweight and extremely easy to carry along with you. These pads are also comfortable and compact for sleeping in warmer conditions. Depending on your body weight, you will be able to choose the inflation pressure to ensure the optimal level of comfort. Since air pads are lighter and more compact, they do have weaknesses when it comes to durability. This means that air pads are more likely than the other pads to get ripped.
This sleeping pad also features a new and advanced patent pending heat reflective layer that will help to preserve the warmth from your body and reflect it back. The sleeping pad has air-filled pockets to assist the added layer in keeping your body warm. Furthermore, the fabrics used in the construction are really soft and this should definitely allow you to sleep more comfortably. Restless sleepers will enjoy maximum comfort and reduced chances of sliding off the pad while sleeping.
When inflated, the pad is about 2.5 inches thick and depending on the level of inflation, it will be firm enough for bigger individuals to sleep on it comfortably. Lighter individuals can inflate the pad a little less and this will provide them with that cradle feeling and improved insulation, while also allowing them a softer sleeping surface.
Finally, with a great R-value rating of 3.2, you can be sure that this pad will keep you insulated and with the added repair kit, this sleeping pad will be ideal to carry along while backpacking. The sleeping pad is a little at-risk when it comes to durability on the outside, but the repair kit will keep you sleeping comfortably when something happens.
It is also worth mentioning that this sleeping pad is available in three different colors for you to choose from and this should be great for people seeking their own pad different from everyone else's. There are also separate men's and women's models for tailored sizing.
You should now understand some of the basic features that are provided by this sleeping bag, so now we can find out how this bag stacks up to the essential features that are required in the real outside world and how this sleeping pad could possibly benefit you while backpacking, let's look at how it meets backpacking needs.
Packaging
An advantage this pad has in terms of portability is the added stuff sack that it comes in. The pad can be placed back in this sack after use and simply strapped to your backpack, thus allowing you to save space on the inside and since it is the weight and size of a 1-liter water bottle, you should have no problems carrying it along. The materials are low-bulk and the tapered shape further cuts down on bulk as well as weight.
It is no secret that backpackers like to be minimalists when it comes to selecting their gear and this sleeping pad is essentially designed for backpacking and minimalists. The sleeping pad is very easy to fold up and deflate with the valve.
Design and Durability
The pad is made from 30-denier nylon and even though this might not be the most durable pad out there, it will still be efficient enough for backpackers. The sad truth is that inflatable pads like this one are always vulnerable to punctures from sharp stones, sticks and other natural ground detritus. Minimize the risk by choosing soft campsites like grass or places with fallen leaves on the ground to cushion your sleeping pad.
Should you be carrying a smaller one man tent, it is recommended that you use the pad on the ground mat of the tent to help reinforce it in terms of durability. For car camping, you can simply take a foam pad with, it does not have to be really thick or large, but it will help to improve the durability and the resistance to stones that you might face with your sleeping pad. Sleeping pads sleeves will also help to add more durability to the pad.
If you don't mind carrying extra equipment, a repair kit is thoughtfully included with the mat. A patching kit is ideal for backpacking and they are also fairly cheap. Sometimes accidents do happen and you might snag the bag on a tree or even an untimely placed thorn. With a patching kit, you can plug up the hole and still have comfort while sleeping.
Warmth
The NeoAir Xlite is designed as a three-season sleeping pad and as such it's not equipped to deal with super low winter temperatures. It functions well for most climates, though, and unless you're planning a alpine trip in really extreme conditions, this pad will probably be warm enough to serve. It has a mid-range r-value of 3.2 and is 2.5 inches thick.
A standout feature of this pad is the small baffles and Triangular Core Matrix™ insulation structure. Many sleeping pads with larger baffles are vulnerable to convective air currents, where warm and cool air currents circulate inside the mat, having an overall cooling effect on your body.
This mat is constructed with 1.5 inch wide horizontal baffles and the interior is filled with triangular shaped insulation to keep air from moving around inside the pad structure. The effect is to curb convective currents and keep warm air close to your body and cool air close to the ground where it comes from.
The pad also utilizes Therm-a-Rest's patent-pending heat reflective layer. Not much is yet known about the technology behind ThermaCapture™ layer, but it has been said by many users to be effective. While backpacking, the weather can turn for the worse in an instant and after the sun has disappeared and a few hours of rain has fallen, the temperature might be cold. This sleeping pad will reflect the heat that your body back at you, meaning that you will stay warm and insulated.
Comfort
While inflatable pads may suffer when it comes to durability, comfort is where they really shine and the NeoAir Xlite is no exception. The pad is 2.5 inches thick when fully inflated, meaning that you are well padded from the ground and should have excellent comfort when it is time to hit the hay.
The nylon material has been siliconised, meaning that it has a soft feel to the touch which is soft and pleasant, as well as being a bit less slippery than most sleeping mats.
The tapered shape is great for cutting down on bulk and weight, but it does make your sleeping space fairly limited and some may find it a bit cramped to sleep on such a narrow mat. That is the trade-off backpackers sometimes have to make for a lighter pack!
Some users have complained that the horizontal baffles make it easy to fall off the side of the mat, since there is nothing to cradle you in place. Others have said that they prefer the feeling of horizontal baffles, so this is really a matter of individual taste.
Value for Money and Guarantee
Many low budget sleeping pads are really just glorified yoga mats with no real insulation or ability to keep you warm at night. This sleeping pad is the real deal with cutting edge technology to keep you warm and comfortable.
A lot of thought has been put into tailoring this pad to the needs of backpackers, bringing it up a level compared to cheaper models. It's more budget-friendly than many winter mats, but unless you're venturing out into extreme cold, save your money with a three-season pad like this one.
Overall, this pad offers a range of high end features at a reasonable price as long as you plan on regular use. The included repair kit is a handy addition and adds extra value to this pad.
Therm-a-Rest, under the umbrella of Cascade Designs, offers a limited warranty. Product defects are covered, but you may not be compensated for normal wear and tear or mishandling of the product. The company also prefers to repair existing products rather than provide a completely new item, claiming that most of their products can be repaired.
Close Competitors
There is a wide range of sleeping pads on the market these days, with everything from closed cell foam to self-inflatables to lightweight air mats like the NeoAir Xlite. Comparing and contrasting different models is always the best way to find the right product for you, so let's have a look at some of the other available options.
Therm-a-Rest ProLite Mattress
Also a Therm-a-Rest product, ProLite Mattress is part of their line of self-inflating mats. A self-expanding core means that you can eliminate the tiresome hassle of blowing up the mat yourself. Self-inflating mats are typically more durable than air pads and also a bit better insulated.
Self-inflating mats are usually a bit on the heavier side, but this one just happens to be the lightest self-inflating mat offered by the company. Perfect for ultralight backpackers who want the comfort and durability offered by hardier materials. A tapered shape and diagonal cut foam insulation minimizes bulk while maximizing warmth.
While a bit more expensive, this mat offers a fantastic combination of features for the regular camper or backpacker.
Nemo Vector Sleeping Pad
Another inflatable mat, Nemo Vector Sleeping Pad may seem quite basic but it has a couple of nifty features which can sometimes make all the difference in choosing a mat. There's no need to inflate with your mouth, as this mat comes with attached foot pump for quick, easy and hygienic inflation.
While not the lightest weight, it is light enough for most trips, unless you're an ultralight minimalist. Rather than a striped design, this mat uses undulating lateral baffles, which looks a bit like a grid. This construction provides extra comfort and stability. Extra warmth is provided by Thermal Mirror™ aluminized film, which works to reflect body heat back to you.
Nemo don't use the r-value system, which can make their products difficult to compare with other brand, but they claim that this pad can handle temperatures down to 25°F. 20D fabric is a bit of a risk in terms of durability but overall this is a comfortable and reasonably warm mat.
Sea to Summit Ultralight Insulated Mat
Sea to Summit Ultralight Insulated Mat is another lightweight option great for backpackers and ultralight campers. Another inflatable mat, this one features a low profile valve which allows for faster inflation and deflation, as well as extra fine tuning of the amount of air you let inside the mat.
Unlike the baffles of the NeoAir Xlite, this Sea to Summit bag instead uses Air Sprung Cells with individual chambers intended to work like a sprung mattress to support the contours of your body and provide enhanced comfort.
The r-value of 2.5 is somewhat less impressive than the NeoAir Xlite, indicating that this mat is best suited to backpacking trips in warm climates where comfort is the highest priority over warmth and insulation.
Overview
This sleeping pad is one of the most ideal for backpacking. It is easy to pack away and very lightweight, but we do believe that there are also other sleeping pads that will be better for car camping. Car campers aren't subject to the size and weight limitations which apply to backpackers, so they might want to go with a sturdier mat which may be heavier or more bulky, but without the risk of punctures.
We definitely recommend the NeoAir Xlite sleeping pad for backpacking and hiking adventures when you're looking for an easily packable and lightweight mat with good warmth and comfort. However, this product isn't without its flaws:
Pros:
Extremely light and easy to carry along when backpacking.
The sleeping pad is really compact and rolls into a 9 x 4 inches sack that can be strapped around your backpack.
Gives great insulation for the cold winter nights by reflecting your body heat from the surface.
Triangular insulation and baffles keep warm air around your body.
Some people like the feel of horizontal baffles.
Non-slip, soft surface.
Comes with a bonus repair kit.
Easy to inflate and deflate at any given time.
Easily fits into most sleeping bag sleeves.
Offers great insulation with an R-value of 3.2
Cons:
Lacks in durability at the bottom and can be punctured from pointy objects.
Narrow design, especially in the shoulder area.
Rustles and crackles quite a bit when you move on it.
Quite expensive to buy for the non-regular backpacker
We would like to thank you for reading this article and we hope that you have found the information useful and that you are now capable of choosing an ideal sleeping pad for your needs.
Therm-a-Rest NeoAir Xlite Sleeping Pad
Packaging

Design and Durability

Warmth

Comfort

Value For Money and Guarantee
Summary
The NeoAir Xlite is a lightweight, compact sleeping pad with excellent three season insulation capabilities. As an inflatable mat, it's susceptible to punctures, but if you take reasonably good care of it, this mat can stand up to most outdoor conditions. Overall, a good option for backpackers who want comfort without added bulk.
We would like to encourage you to let us know what your experiences are with this sleeping pad and how it has helped or disappointed you on your backpacking adventures. We would also like you to let us know how you think this sleeping pad compares to the current one you are using and if you agree with our review.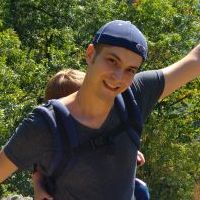 Daniel is a gear freak when it comes to hiking, climbing and camping. He went to REI Outdoor School to meet new people and learn best practices. Don't even try to argue with him about the latest backpack or ice axe, he tried most of them. Daniel's dream is to climb Mount Everest.