For some ultralight hikers and mountaineers, heavy sleeping bags just won't do. Moving lighter is easier with the optimum pack weight. Ultralight or lightweight sleeping pads can come as a steep investment, especially for beginners or nature enthusiasts that don't anticipate on using them more than a few times per year.
As outdoor devotees ourselves, we understand how essential it is to find the most versatile sleeping pad for your adventures while staying true to your wallet.
Today, we will review the Big Agnes Q-Core SL Insulated Mummy Pad in the hope that its performance, practicality, and value will give you a much clearer idea of the type of sleep system you need while staying within your budget.
Note: We get commissions for purchases made through links in this article
Product Specifications
A superlight version of the Q-core
I-Beam construction eliminates welded seams to reduce cold spots
Ensures quick inflation/ deflation, consistent air flow and stability
Larger outsider air chambers keep you cradled in the middle of the pad
Stuff sack and repair kit included
Each pad individually inflated and tested
Featuring X-Static all natural, synthetic insulation with thermodynamic, antimicrobial and anti-odor properties
One of the primary concerns for any backpacker or outdoorsmen is that the total amount of energy spent must be replaced. A reliable method for cutting down on weight for your upcoming trek is by choosing a sleep system with a temperature rating no warmer than you realistically need.
Four-season sleep systems with subfreezing and subzero temperature ratings are traditionally made with a higher degree of insulation, incorporating advanced materials with extra benefits to improve your safety and the experience of sleeping outdoors. Whether the extra weight is worth it is entirely up to you.
Selecting the right sleep system for your favorite outdoor exploits should call for careful consideration of design features, expectations, and amenities.
This ultralight, three-season sleeping pad is a dependable companion for nighttime comfort regardless of where your expedition leads you. Join us as we examine the efficiency of this mummy pad's shape, insulation, resistance, and other unique features.
Q-Core SL Review and Specifications
As with any products we review, it is crucial to cover the most essential features so you know precisely how to frame your research and make the smartest investment for your outdoor adventures. We have recognized some of the most noteworthy features to consider before making your final decision.
Packaging
Finding the top-notch sleeping pad of your dreams may seem challenging, but the first feature that may alter your shopping preferences is how the product is packaged and how easy it is to pack.
Like many of its competitors, the Q-Core SL pad includes a convenient stuff sack so hikers can lighten their loads and keep their survival belongings compact.
When packed down, this sleep system is condensed to only 3 x 9 inches or 3.5 x 10 inches in size, depending on the size you select for your body shape and comfort level.
Although this traditional mummy pad is not the lightest sleep system available on the market, it weighs in at just over a pound, which leaves you plenty of chances to splurge on other essential gear, accessories, or consumables.
Ultralight sleeping pads are typically more expensive, but a mummy shape is effective at reducing volume and packing smaller to save space.
Design and Durability
Compact sleeping pads that offer a perfect amount of insulation for multi-season backpackers and hikers are hard to come by. Luckily, the Q-Core SL mummy pad is packed full of practical features while remaining minimalistic for ultralight enthusiasts.
This sleep system is the ultimate choice for outdoor enthusiasts who move quickly and can sleep soundly almost anywhere they lay their heads. Here are a few design considerations that you may hold as a foundation for your product search.
Size: When unpacked and in use, this sleeping pad measures approximately 72 x 20 x 3.5 inches or 78 x 20 x 3.5 inches, depending on the size you select. Mummy-shaped pads are 20 inches in width and are available in both 72- or 78-inch lengths.
Regular-width rectangular pads are each 20 inches wide and are available in 66-, 72- and 78-inch lengths. Wide-width pads are 25 inches wide.
Shape: The Q-Core SL pad is available in rectangular or mummy shapes. Many backpackers prefer mummy-shaped sleeping pads because they reduce volume and pack smaller. Furthermore, this pad features larger side baffles to cradle you and prevent you from rolling off in the middle of the night.
Material: Your sleeping pad's job is to keep you warm and secure at night, even during the summer. For this reason, Big Agnes uses a durable, superlight nylon rip-stop on the top and bottom so their pads can stand up to the wear and tear of the outdoors.
The construction is textured to reduce noise as well as slippage, and each pad is coated internally with a heat-reflective polyurethane coating to limit radiant heat loss.
Insulation and Temperature Rating
Even in the warm seasons, insulation is key to a good night's sleep. You lose a lot of your body heat, so sleeping pads are measured by their capacity to resist heat flow, ranging from minimal insulation at a rating of one to nine and a half, or maximum insulation.
This sleep system features X-Static synthetic insulation that increases the R-value to five for a warm night's sleep. Better yet, this mummy bag features silver filament in the insulation that adds antimiacrobial properties to help keep odors at bay. This feature is particularly useful for trips to humid or warm climates.
With a comfort range rated to 35°F, this mummy pad is fairly versatile and should serve you well throughout spring, summer, and early autumn.
Medium to high elevations may require more significant insulation and weather resistance to withstand the chill temperatures while mountaineering or hiking. Although the Q-Core SL is not as versatile as competing sleep systems, we feel that it will stand up well for any backpacking enthusiast.
Unique Features
If you are no stranger to the outdoors, you have likely had gear and equipment fall victim to scuffs, tears, or breaks caused by rocks, sticks, or cacti. Big Agnes went the extra mile with their Q-Core SL pad by providing a repair kit so you won't lose sleep due to leaks.
This handy repair kit includes a liquid adhesive and two different types of peel-and-stick self-adhering patches to repair the bottom of your pad or the valve side of your pad.
One of the greatest aspects to purchasing Big Agnes equipment is their commitment to keeping gear alive rather than sending it to a landfill.
Should you decide that their sleep system is the best option for you and you cannot perform a repair on your own, they will do everything in their power to repair fabric tears, faulty zippers, and other common battle scars sustained from an adventurous lifestyle.
The dependable, quilted design is accentuated by an I-Beam construction that creates a smoother feel for all-night comfort.
Value Verdict
At an intermediate price, the Q-Core SL pad presents a great value for lasting quality and a consolidation of unique features otherwise found individually in competing products.
The extra weight is worth it for most trips, including backpacking or overnight kayaking excursions. Most sleeping pads feature vertical or horizontal tube construction.
The Q-Core SL offers the best of both worlds with a comfortable quilted construction that creates incredible multi-directional support and stability. Best of all, thicker pads like the SL are great for figuring out the perfect amount of firmness for a whole night of sleep without feeling as though you are bottoming out.
Related Products
Finding the perfect sleeping pad is no easy task. That is precisely why we strive to point out sleeping pads that can compete with the Q-Core SL in most conditions, so you can identify the essential features that are of most value to you and the type of outdoor activities you plan to enjoy.
Comparable in price, seasonal rating, insulation, and various design components, each of these sleeping pads is best suited for specific applications.
Therm-a-Rest NeoAir All Season Mattress
Therm-a-Rest NeoAir All Season Mattress is a close contender to the Q-Core SL pad. What sets this mattress apart is that it is designed for year-round warmth with a patent-pending construction that employs multiple layers of reflective ThermaCapture technology to trap radiant heat.
There are a few features that may make this mattress a great choice for your upcoming adventures, including a stuff sack that doubles as a pump, a SpeedValve system that pulls in surround air to amplify your breath, and thermal efficiency without fiber insulation so you can save weight where it counts.
Therm-a-Rest offers this mattress in three different sizes to accommodate a wide range of body shapes and comfort preferences.
Weighing in between one pound and eight ounces to one pound and 15 ounces, this mattress is slightly heavier than our reviewed sleeping pad. Furthermore, the rated R-value of this mattress is 4.9.
Although the 0.1 difference between the Q-Core SL and the NeoAir mattress shouldn't make much of a difference, hikers and mountaineers who climb to high elevations may appreciate any extra warmth they can get.
In summary, the NeoAir strikes an exceptional balance between durability, warmth, and comfort and would make a competitive investment.
Klymit Static V Sleeping Pad
Klymit Static V Sleeping Pad is an affordable alternative to the Q-Core SL pad. With body mapping technology delivers superior support and comfort regardless of your favorite sleeping position. This pad is rugged and, yet, it is fairly light at one and a half pounds.
Just like the Q-Core SL pad, the Static V includes a handy storage bag and a patch kit for performing DIY repairs on-the-go.
Best of all, this sleeping pad features an anti-microbial laminate that inhibits the growth of fungus and bacteria that can cause unwanted odors and damage over time.
With an R-value of only 4.4, this sleeping pad would be a little less compatible for backpackers headed to high elevations or trails in cold climates. Otherwise, the Static V offers an excellent value for outdoor enthusiasts on a tight budget.
Big Agnes Insulated Q-Core
Another flagship sleeping pad by Big Agnes, the Insulated Q-Core pad features many of the same great benefits. The Q-Core SL was designed to be the ultralight alternative to the regular Q-Core. From the X-Static synthetic insulation to the durable rip-stop construction, this competing pad was designed to withstand the wear and tear of regular outdoor use.
What differentiates the two Q-Core sleeping pad models is that this competitor is rated for temperatures as low as 15°F, which means it is the preferable choice for camping in all four seasons. However, the added weight may deter you from choosing this four-season sleeping pad over its lighter alternative.
Q-Core SL Overview
Back aches are the last thing you want to wake up to whether you are exploring unchartered territories or camping with friends. The Q-Core SL mummy pad is unlike many of the sleeping pads on the market because it is versatile, lightweight, and provides more cushion than many of its competitors.
When it comes to choosing the best sleeping pad, you cannot ignore the way you sleep, the environment you are spending the night in, and the duration of your outing.
Adding unnecessary weight to your pack may cause fatigue, resulting in a less than thrilling experience. Prepare in advance so you can make the soundest investment for your comfort. Backpacking gear typically comes as a hefty venture.
Luckily, sleeping pads are much more affordable than most sleeping bags or mattresses, leaving room in your budget to invest in specialty apparel, liners, or other compatible accessories that will keep you warm and dry.
Pros:
R-value rating of five is ideal for backpacking in most seasons
Small packing size minimizes total pack weight
Cradling effect keeps you comfy and secure from rolling
Weighs between
Mummy design optimizes thermal efficiency
Cons:
Slim fit in the shoulders can be restricting for larger hikers
Could use Velcro to secure pillow for restless sleepers
Standard air pad as opposed to self-inflating
Not as lightweight as competing sleeping pads
Deciding which sleep system is best for you and your lifestyle depends upon the type of activities you take part in.
For winter camping, we suggest either an insulated air pad or a self-inflating sleeping pad with a high R-value for increased comfort. For minimalist backpacking, a lightweight air pad is the perfect solution.
Camping in your car? Sleeping pads such as the Q-Core SL mummy pad are great for saving space so you can glamp in style with all your essentials.
To make your search even easier, we have compared similar sleeping pad models by competing brands and even the same manufacturer. We think that you will find the Q-Core SL to offer the best combination of features.
Big Agnes Q-Core SL Insulated Mummy Pad
Packaging

Design and Durability

Insulation and Temperature Rating

Unique Features

Value Verdict
Summary
Big Agnes' Q-Core SL insulated sleeping pad is ideal for backpackers and ultralight hikers looking for a compact alternative to sleeping bags or mattresses, so they can minimize their overall pack weight while adventuring in three of the four seasons. With a 3.5-inch cushion and an excellent amount of surface area to support your entire body, this sleeping pad is an excellent choice for backpacking minimally without sacrificing comfort or functionality.
Have you used this sleeping pad before? If so, we would appreciate if you shared your experience with us in the comments!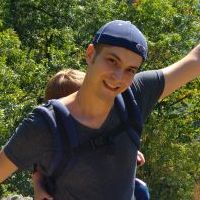 Daniel is a gear freak when it comes to hiking, climbing and camping. He went to REI Outdoor School to meet new people and learn best practices. Don't even try to argue with him about the latest backpack or ice axe, he tried most of them. Daniel's dream is to climb Mount Everest.