The Western Mountaineering Puma Gore WS sleeping bag is considered to be one of the top high-end sleeping bags that you could invest in. The sleeping bag is filled with down and constructed with a Gore Wind stopper outer shell to ensure that you can sleep comfortably and impervious to all of the elements.
Product Specifications
Made with breathable, weather resistant Gore Windstopper fabric shell
Roomy reverse differential hood keeps your head warm without having to cinch the hood tight
6″ spacing of V-Block side baffles that prevent down from migrating and cold spots from forming
64/39″ of shoulder/foot girth gives you extra room to add layers when the temperature drops
Full down collar with an elastic drawcord to help seal your body heat in
Outdoor hobbyists and especially those who like to go camping in the winter will definitely enjoy the added loft and the insulation from this bag. Since many sleeping bags will allow the wind to enter from time to time when you toss and turn, it is fine if you are not comfortable with believing any sleeping bag could keep out that cool breeze.
The inclusion of the great shell and the added baffles on the inside will make it virtually impossible for the wind to penetrate and you will certainly stay warm as much as possible.
Considering that many high-end sleeping bags are quite heavy, it is quite nice to see the Puma Gore WS sleeping bag only having a weight of over 3 lbs. This makes it ideal for backpacking in the freezing temperature and you will certainly be able to climb to the summit of mountains like Kilimanjaro and still remain warm at night.
And while this sleeping bag is completely water resistant, you should consider adding a sleeping pad just to ensure that you are elevated off the snow.
We have decided to look a little deeper at this sleeping bag and try to uncover a few more of its features and secrets. Since this sleeping bag is relatively expensive, we understand that you would like to know virtually everything about it before you buy. This review should help you gain that valuable knowledge and be ready to make a decision on whether you want to invest in this sleeping bag or not.
That being said, here is our review of the Western Mountaineering Puma Gore Wind Stopper sleeping bag:
Review
We have chosen a few features that we would like to discuss for this sleeping bag and since comparing sleeping bags are sometimes like comparing apples and oranges, we believe this detailed guide will give you all the information needed to make an informed decision.
This sleeping bag is very intricate in terms of features and the design is also quite unique, but let's see how this sleeping bag works and how it stacks up to a few of its main competitors.
Packaging
Down has always been known for its ability to be compressed into smaller sizes. This sleeping bag takes advantage of that feature and will compress to a virtually unnoticeable size in your backpack. This makes the sleeping bag ideal for your backpack and with a weight of only around 3.2 lbs., the sleeping bag will not be too heavy to carry around with all of your other pieces of equipment.
One variable that you should take into consideration is the fact that the sleeping bag can be bought in three sizes ranging from small to large. The large sleeping bag is a little heavier and its stuffed dimensions are 10 x 20 inches. This is still quite small in comparison to many other synthetic sleeping bags and since down has been used, it will be much warmer as well. You should ensure that you do pick the size best suited for your needs.
Design and Durability
The design and the durability are important features to any camping or outdoor enthusiast and if you are going to pay and expensive price, it will only be fair of the sleeping bag does match up to the promised quality. The Western Mountaineering Gore WS sleeping bag is designed from 30D nylon and it includes Gore-Tex wind stopper technology in the fabric to ensure that you stay fully insulated when sleeping.
The inner lining is designed from 20D nylon and this is where the loft comes in from the sleeping bag. This lining will keep you fully insulated and also help to evacuate any potential moisture that might build up on the inside. The sleeping bag also features a standard mummy design, but the shoulder and foot areas are a little wider.
At the shoulders, you will have around 64 inches of space to work with and you will have around 39 inches of space around your feet. This is a little bigger than the average mummy design and your feet will never feel cluttered again.
One of the main areas this sleeping bag does excel is the ability to keep the wind and the cold breeze out. Even though duck or goose feather have been added to keep you insulated, the sleeping bag still features a few baffles that will keep the wind from penetrating through. Once this sleeping bag has been fully zipped and the hood has been enclosed, there are virtually no spots for the cold to enter.
It is also worth noting that these baffles feature a unique V-shape. This shape ensures that the down does not migrate to other areas as you toss and turn and will completely eliminate any chances of cold spots appearing. The outer Gore-Tex has also been DWR treated and this should easily keep out all of the water and keep the down from falling flat.
In terms of durability, you will have the choice of choosing between the trademarked Gore Windstopper or microfibers and while both of these are extremely durable and 30D nylon has been used in both of them, the Gore Windstopper is almost impervious to all elements. Water and wind will not penetrate and your sleeping bag should also remain dry most of the time.
The Gore Windstopper is a little heavier in terms of weight and it will also keep you much more insulated, but if the conditions tend to be drier and the wind is not as heavy, you might also opt for the microfibers. This sleeping bag is extremely durable in every sense of the word and there will not really be any way you could accidentally damage it on your camping trip. Just keep the sleeping bag away from the fire.
Insulation
A sleeping bag that will be used in the coldest of conditions should be perfectly insulated and this sleeping bag does this in a unique way. The sleeping bag includes V-shaped baffles and these V-shaped baffles are filled with 850 fill of down. The entire weight of the down is around 37 ounces and with the V-shaped baffles, the down will not move and migrate to create cold spots as you toss and turn.
The precision of these V-shaped baffles are staggering and it is even more impressive if you know that the entire sleeping bag has been handcrafted by the Western Mountaineering Company. The 9 inches of added loft will also keep the wind out should it get through the Gore-Tex outer shell, but all in all, you can rest assured that this sleeping bag will be money well spent if you are looking for maximum insulation and heat retention.
Comfort
The down in this sleeping bag is already quite high and the added cushioning should provide you with a lot of comfort. The loft of the sleeping bag is around 9 inches and you will have an additional option of adding another 4 ounces of down if you need the extra loft.
The zipper is a little tough to move and use and even though it can easily be reached, the added baffles do make it harder to smoothly zip down the bag. From time to time, you might find yourself catching a small piece of fabric in the zipper and this will really be frustrating.
The added size in the shoulder and hip girth is quite decent. Your feet will also be rid of feeling cluttered and this sleeping bag does an extremely good job of trying to accommodate those who are claustrophobic.
This sleeping bag is available in multiple sizes and the longest one will easily accommodate and individual of 6'6″. You might even want to invest in the larger one for more comfort since the sleeping bag is already fully insulated.
As we have already mentioned, it will be a good idea to add a sleeping pad to your sleeping bag. This will keep you elevated of the ice or snow and since most of the heat in our bodies do escape through the bottom, it will also make sure you are more insulated and comfortable.
Unique features
This sleeping bag is not the sleeping bag that you will purchase every day and there are sometimes situations that call for you to make the investment. If you plan on climbing mountains or visiting the arctic, it might be a good enough reason, but this sleeping bag is ready for every challenge and here are a few additional features that you might not know about or consider adding:
Complete resistance to the elements: Water, wind, and ice will be your worst enemies in the cold and this sleeping bag is designed to keep these elements from getting to you. The combination of Gore-Tex and the tough nylon shell will ensure that you stay dry and warm inside your sleeping bag and with added durability; ice will never freeze through and create cold spots.
Option to add more down: The sleeping bag is already extremely warm and features around 37 ounces of down. But, you will also have the option to add an additional 4 ounces if you do feel the need. This will add even more loft to the sleeping bag and you should be sleeping in absolute comfort and warmth.
Wider design: Mummy designs are notoriously narrow and they often become claustrophobic, especially when you start feeling overheated. Western Mountaineering has decided to add a little more space to certain vital areas of the sleeping bag and this should ensure that you stay warm, but also have the freedom to toss and turn inside the sleeping bag. We should just mention that the zipper is sometimes quite a pain to open.
Very lightweight and compressible: Backpackers and those climbing mountains will understand the value of having something small and light. This sleeping bag can easily compress to a size of 10 x 20 inches if you do choose the largest option and this will easily fit into most backpacking bags. The sleeping bag also compresses without issues and will save you a lot of space if you are a minimalist.
Value for Money and Guarantee
The Western Mountaineering Puma Gore Windstopper sleeping bag does command an extremely high price and this is justified by the amount of down as well as the fill power included.
The sleeping bag has also been crafted by hand and this means that no detail was spared to ensure that you can enjoy the cold winters of the arctic with a warm sleeping bag.
There are, however, a few sleeping bags cheaper than this one and those will also give you decent heat retention and comfort, but if you are looking for the very best in terms of attention to detail and comfort, this sleeping bag will be a great option.
This sleeping bag should provide you with unrivaled value for money and ensure that you do get some of the best value for your money. We do recommend that you buy this sleeping bag if you are camping quite often in the cold temperatures.
Main Competitors
Mountain Hardwear Ghost Sleeping Bag
The Mountain Hardwear Ghost Sleeping Bag is actually a decent alternative to the Puma Gore WS sleeping bag and it features around 800 fill power of down to keep you insulated and warm. The sleeping bag is also constructed with baffles and these baffles will ensure that the down doesn't migrate and cold spots won't easily emerge.
In terms of pricing, this sleeping bag is around the same price as the Puma Gore WS and will also be an ideal option to take with you on your expeditions to the arctic. We highly recommend this if you cannot find the main sleeping bag in our article, but the Puma Gore is still a little better thanks to all of the additional extras you receive.
Brooks-Range Drift -10 Sleeping Bag
The Brooks-Range Drift -10 Sleeping Bag is unfortunately not as insulated as the other sleeping bags, but it still features a down fill power of 850. This should be enough to keep you warm in certain parts of the arctic, but once you escalate mountains and get to the summit, the -10 degree Fahrenheit rating might not be the best to keep you warm.
The sleeping bag is also virtually waterproof and has been DWR treated, but the sizing is a little small and if you do get claustrophobic quite easily, this sleeping bag might not be the best option. We still highly recommend this sleeping bag as a multipurpose sleeping bag and even though it is expensive, you will be able to use it in virtually any condition.
Western Mountaineering Lynx Gore WS
The Western Mountaineering Lynx Gore WS sleeping bag is quite similar to the Puma Gore Windstopper and it also features a down fill power of 850. The sleeping bag also includes baffles to ensure that cold spots cannot emerge, but it is not as well insulated and the temperature rating is only -10 degrees Fahrenheit.
This sleeping bag is a little cheaper than the Puma Gore and this should be great to keep you warm in the winter months, but it might not be ideal for climbing mountains like Kilimanjaro. Gore-Tex has also been incorporated and the elements should not really be an issue. We highly recommend this sleeping bag as a cheaper alternative to the Puma Gore WS sleeping bag.
Overview
Reviewing the Western Mountaineering Puma Gore Windstopper sleeping bag was actually a pleasure and it was not easy to find any flaws in the sleeping bag. The sleeping bag will be ideal for almost any situation that you find yourself in and it is basically impervious to the elements. The high down fill power will also ensure that your sleeping bag stays lofted and if the 37 ounces is not enough, the additional 4 ounces that you will be able to add, should do the trick.
One of the only concerns we have is the zipper and with the baffles to keep the wind out, the zipper might accidentally get snagged from time to time, but these baffles are hugely important and they take away any are for the wind to get inside. Also, the sleeping bag is quite expensive, but like with all things in life, if you want the best, you should be willing to pay for the best.
The ideal situation to use the sleeping bag will be for those who are escalating and climbing mountains. The sleeping bag will really show its worth when the air is thin and cold and the wind tries to freeze you. The smaller size should also be ideal for any backpacker to carry along on their journey.
Pros:
Very lightweight compared to other similar bags
Extremely durable construction
Amazing loft
Virtually waterproof and impervious to the elements
Available in multiple sizes for you to choose from
Features a wider design for more comfort
Cons:
Really expensive
Zipper and baffles do not work together always
So if you plan on climbing Everest or even getting to the poles to try and get up a few of those mountains, the Western Mountaineering Puma Gore Windstopper sleeping bag should be at the top of your wishlist. The sleeping bag will be the ideal gift for you outdoor spouse if you are looking for something that will last multiple years and sometimes even a lifetime if carefully looked after.
Western Mountaineering Puma Gore WS Sleeping Bag
Packaging

Design and Durability

Insulation

Comfort

Unique features

Value for Money and Guarantee
Summary
The Western Mountaineering Puma Gore WS sleeping bag is one of the high-end sleeping bags that will certainly ensure that you stay warm in virtually any condition. The sleeping bag features a temperature rating of -25 degrees Fahrenheit and it is virtually impervious to the elements. If you are looking for durability, the added Gore-Tex and strong nylon construction will ensure the sleeping bag doesn't easily tear or rip.
Now we would also like to hear more from you and what you think of this sleeping bag. If you have any experience using it or if you plan on buying it, please let us know how you rate it and how it has worked for you in previous experiences. Please also let us know which other competitors you really like in the comments section.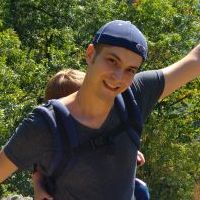 Daniel is a gear freak when it comes to hiking, climbing and camping. He went to REI Outdoor School to meet new people and learn best practices. Don't even try to argue with him about the latest backpack or ice axe, he tried most of them. Daniel's dream is to climb Mount Everest.