A sleeping bag should fulfill a number of criteria. Most backpackers will agree that a mountaineering sleeping bag like Western Mountaineering MityLite sleeping bag, must be lightweight and easy to transport. It is often noted that consumerism today caters for products to have a shorter lifespan, without making the bag cheaper.
If you are seeking an old-school design sleeping bag that can provide ample warmth in temperatures dipping down to 40 degrees, while still being comfortable in warmer conditions too, the Western Mountaineering MityLite Sleeping Bag may a great option to consider.
Note: We get commissions for purchases made through links in this article
Product Specifications
Sewn thru semi-rectangular bag
High-end materials, durable
Durable Water Repellent (DWR) finish – ensures that water is repelled away
It can be opened up to act as a lightweight comforter
At 1 lb 10 oz and with the .9 ounce ripstop shell this bag folds away into nothing for an easy carry
Stuff it into your carry-on luggage, or fold it into your wallet, you can carry it wherever you go
It is able to meet the needs of a user seeking a product that can compress extremely well while offering ample warmth in cold conditions.
However, despite these great attributes, it must be mentioned that while this product does offer some variety in the temperatures it caters for, it really favors a lightweight / easy to carry benefit.
Review
Some of the versatility aspects offered by this premium quality sleeping bag include its ability to unzip into a lightweight down comforter, should you decide to take this product to a guest house or a hostel as extra insurance for colder nights.
It boasts a semi-rectangular shape which can be attached to the summer coupler, also offered by Western Mountaineering, to make a comfortable sleeping option for a couple. It is capable of being stuffed into any small space for convenient packing, with great compression abilities.
Packaging
The MityLite opens up to 6' 3", boasting a shipping weight of 1 lbs. 10 oz. It is an easy sleeping bag to take with you on a trek where weight is an important factor. The dimensions when it is stuffed are 6X12 inches.
It is sewn at 6'" spacing / continuous chambers. The shoulder/ foot girth is 62"/64" and it contains 12 oz. of high quality down fill. It also contains Sewn-thru construction to help ensure even distribution of the down.
Design and Durability
Favouring an older design with broader shoulders and a traditional side zip, this downy product comes in a moss green shade which makes it ideal for the milder conditioned outdoors. It contains down and feather fill, which requires careful consideration before purchase by those who are prone to allergies.
It has a very high thread count and the design also offers a stiffening tape along the zips to protect against snags.
It insulates well provided the user does not damage the shell fabric with abrasions, as the shell is made using ExtremeLite™ proprietary fabric, giving it the impressive thread count it has.
Due to its high-end materials and great quality craftsmanship, this product will offer superior durability and a long life. The manufacturer offers excellent after-market assistance should any faults occur. It is not uncommon for consumers to re-purchase the same product even after this previous bag has worn out.
While many people may worry that buying a sleeping bag containing down may be a risk factor in wet conditions, Western Mountaineering has managed to bypass the absorptive properties of down by treating the outer linings with a surface Durable Water Repellent (DWR) finish which ensures that water is repelled away from the fabric.
In terms of how much wiggle room it provides its user, it is somewhat limited. It may be restrictive to those who are very restless and active in their sleep. Its length at 6Ft 3In is also only just long enough for a tall adult, people with extra height need to be certain that this length will be suitable.
Value for Money and Guarantee
Being a higher end quality product, the price is rather steep. Other sleeping bags with similar features can probably be found by cheaper manufacturers, but they won't deliver on the same versatility and quality factors.
This is very acceptable when you consider that with proper care, this sleeping bag should last you a lifetime.
The aftermarket service offered by the manufacturer is exceptional and they do promise a lifetime guarantee on any manufacturing defects the user may encounter. They will replace or repair the product after evaluating the issue.
Ensure that any products returned are cleaned and that defects are not due to misuse or incorrect laundering.
Main Competitors
Nemo Strato Loft Sleeping Bag
Nemo Strato Loft Sleeping Bag is ideal for hikers and campers who will be out in conditions below freezing point and is suited to both men and women equally.
It is highly versatile as its temperature can be easily adjusted by peeling back the top of the Strato Loft, which makes it a great sleeping bag to take out on warmer evenings too.
Due to its wider range of temperature accommodation, it is perfect for unpredictable weather conditions, especially for the outdoorsmen that will be braving conditions in areas that are known to change very suddenly without warning.
It is suited to serious travelers or campers looking to acquire something expensive that will last a lifetime.
While the manufacturer of this product only promises cold protection up to 25 degrees, this particular model is managing to perform extremely well as low as 15 degrees. The Nemo also provides the user ample room to move around and feels as comfortable as using a comforter at home.
It is available in aluminium / riptide colors and has a specially designed pad sleeve for greater ease of use when you load the sleeping pad into the bag.
While comparing the Nemo Strato to the MityLite may highlight a few key differences, it is important to note that both sleeping bags may be geared at slightly different uses, within the same broad category. They are both ideal for frequent travelers, hikers and backpackers, with minor differences.
The Nemo delivers slightly better in terms of comfort and manages to cater to a wider range of temperatures. This makes it slightly more versatile, and a better value for money if you plan on using it for a variety of trips.
While it is less versatile, the MityLite caters much more specifically. It only offers protection from the cold at 40 degrees, but is lighter than the Nemo Strato and compresses into a smaller bundle.
For this reason, it outperforms the Nemo if you are a backpacker looking for convenience and trying to keep your load as light as possible.
In terms of overall value for money, the MityLite cannot be beaten in terms of quality, but the Nemo caters for a far broader spectrum of use, and with the slightly lower price, it takes the prize for its versatility.
Sea to Summit Trek Tk II Sleeping Bag
Sea to Summit is known for making quality gear, and the Trek Tk II is a great addition to the lightweight sleeping bag category. It provides ample comfort for those taking on harsh lower temperatures, it is able to provide ample warmth at 30 – 18 degrees, the Trek II will also offer protection down to -13 degrees.
The manufacturer makes them in three different sizes, starting at 2 lb 3 oz, going up to 2 lb 4 oz and finally the long model weighing 2 lb 7 oz.
While many people may be concerned that not opting for a traditional mummy shape might mean heat loss, taller folks may battle with comfort if there is not enough space inside the sleeping bag to move around or change position. The Trek II has addressed both concerns extremely effectively with its modified mummy shape.
Being broader at the shoulders and tapering in towards the hips, and comfortably provides enough space for restless sleepers to move around inside.
The Trek II also boasts sewn-thru technology, as well as a 650 fill of duck down. For mountaineering and hiking long distances, it is a great bag as it compresses nicely into a super small 7"stuff sack which is included.
It is also one of the lighter sleeping bag models around. Sea to Summit also includes a cotton wash bag and a storage sack to help extend the life of the sleeping bag and make it easier for users to store and wash the bag correctly and safely.
Similar to the MityLite, the Trek II can also be coupled with other sleeping bags made by Sea to Summit with its zipper compatibility. This sleeping bag can zipper onto another Sea to Summit bag for couples seeking extra body warmth in cold conditions.
The bag manages to retain warmth extremely effectively, even when it has encountered moisture in wet conditions. It also manages to dry very quickly and become usable again.
The Trek II comes with a few added perks and extras which may be great for shorter hikes or trips where the weight of your pack is not too consequential.
The Trek II also packs away slightly more bulky, only a marginal 1", but if this is very important then the MityLite is also a better choice.
For those watching their budgets, the Trek II is a versatile and tough sleeping bag with a great warmth retention ability, but if you are more comfortable buying from a manufacturer with a clear and decisive lifetime warranty, the MityLite might also give you extra peace of mind.
Western Mountaineering Everlite 45 Degree
As we already know, the Western Mountaineering manufacturer makes superb quality products. If you are on the market for a sleeping bag, it is highly advisable to browse through their catalogue and investigate the quality of more than one product of theirs.
Western Mountaineering EverLite 45 Degree sleeping bag also utilizes sewn-thru technology with an adjustable neck draw and foot draw.
Its total weight is 14.5 oz and ships at 8 x 8 x 30 inches. This sleeping bag is designed to offer users a mix of versatility while being extremely effective at each of its versatile functions.
The bag can be completely unzipped to be a throw, adding an extra 10 degrees of warmth in that manner, or it can be used by threading over a hammock and zipped around to ensure that warmth does not escape from any part of the body.
While it provides ample warmth when used correctly, and it comes with a fill level of 850 plus fills down, this sleeping bag is intended for degrees reaching 45 F.
It is an ideal sleeping bag for mild conditions, from 40 degrees and up. It is great for hiking and camping conditions because of its lightweight feature and its ability to stuff away into a football sized package.
The ripstop nylon outer shell makes it suitable for humid or wet conditions, as it effectively manages to repel water, keeping the user dry inside. Western Mountaineering promises fantastic quality in all of their products, and this one is no exception, as they use goose down as insulation.
It is suitable for both ladies and gents, being available in two sizes, and is made in a semi-rectangular shape. Its foot circumference is 39 inches (regular size), and 42 inches (long size), while the chest circumference is 60 inches (regular) and 65 inches (long) to give you an accurate idea of the shape it tapers into.
As with the MityLite, the EverLite comes with a lifetime warranty from the manufacturer provided the damage is due to the workmanship or poor quality materials, as the incorrect use is not included in the warranty.
The product is made by an extremely reputable company with great versatility of use and lightweight, easy to carry features.
The product is only intended for summer use, and if you are a hiker or mountaineering fanatic who enjoys braving cold conditions, it is perhaps not the best buy, especially considering that the bag is on the upper end of the price range.
However, if quality and a lifelong warranty appeal to you, buying this product and using it in the colder months as an extra throw to accompany you, this product can be very valuable.
Overview
Choosing the best sleeping bag depends on your budget and what type of trips you find yourself most often taking. Regardless of which of these sleeping bags appeal most to you, they are all backed by good manufacturers who are known for producing high-quality gear and offer decent warranties.
The differences do not lie in the quality or the promises made by the manufacturer, they lie in the small individual features that make each sleeping unique and individual.
These small details will either be incredibly useful or go mostly unnoticed by the user because they are not useful. Choosing the right sleeping bag is about deciding what features appeal to you the most.
Being equipped with enough information on each sleeping bag is an important factor in drawing up a comparison.
Having the information on each model readily available and gathered in one place for easy reference makes the comparison much simpler.
The best sleeping bags should be versatile, lightweight and convenient to compress and carry on your journey. As a whole, the MityLite sleeping bag has its own pros and cons.
Pros:
Provide extremely comfortable and warm sleep for a lightweight sleeping bag
Compact extremely well, the manufacturer claims it should fit into a wallet and accompany you anywhere you go.
Provide great insulation even in wet conditions, due to the fantastic ripstop nylon used
Sewn thru technology allows versatility and enjoyment in the bag even in warmer temperatures.
It can be coupled with other Western Mountaineering sleeping bags to create a two-sleeper sleeping bag
Cons:
It is on the upper end of the price scale
While sewn-through technology is great, it can lead to patches of coldness.
It is versatile in terms of use, but it does not work as a standalone sleeping bags in temperatures any cooler than 40 degrees.
Western Mountaineering MityLite Sleeping Bag
Packaging

Design and Durability

Value for Money and Guarantee
Summary
You can easily see how more comfortable a camping trip is with a sleeping bag that will properly insulate and maintain warmth around your body. It will repel water, transport extremely easily, performs well and offer a lifetime of service with proper care. This is a great option for couples and singles alike and can be chosen in a nature-inspired moss green. The MityLite offers value for money, in that it delivers exactly what it promises, so the consumer can take to heart each promise. In the same way, it should be remembered that the literal promise made is also where the limitations of the product are at. It does not fare well in temperatures even slightly cooler than it claims to, so be sure that it will serve its purpose adequately to you. A sleeping bag that can cater to a wide range of temperatures and offer versatility will ensure that the user gets his money's worth by using it on a variety of adventures.
Have you taken to the outdoors with a Western Mountaineering MityLite sleeping bag? If you have, we would love to hear from you what your experience was like. Please tell us all about it in the comment section below!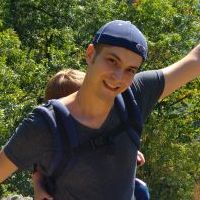 Daniel is a gear freak when it comes to hiking, climbing and camping. He went to REI Outdoor School to meet new people and learn best practices. Don't even try to argue with him about the latest backpack or ice axe, he tried most of them. Daniel's dream is to climb Mount Everest.