The sleeping bag is something that can either make or break your trip. Being unable to sleep in the outdoors can not only bring down your morale—it can also be a recipe for disaster, especially if your trail is a challenging one that demands all of your concentration.
To conquer a trail like that, you need a sleeping bag that does not weigh much, does not take up a lot of space, and keeps you warm—namely, you need one like Western Mountaineering HighLite Sleeping Bag.
Note: We get commissions for purchases made through links in this article
Product Specifications
Made with breathable and packable ExtremeLite shell fabric designed with the ultra light hiker in mind
Sewn-Thru and Baffled Box Construction keeps down from migrating in your sleep
Half length zipper helps to reduce weight
850 down fill power gives this bag a high warmth to weight ratio
59/38″ shoulder/foot girth helps to retain body heat by eliminating dead space
There are many sleeping bags out there that claim to be lightweight, but few are truly able to put the least restriction on your mobility the way this one does. Every little detail in this sleeping bag has been engineered to pose the least burden upon the hiker.
Despite its minimalist appearance, Western Mountaineering does not skimp on quality; this sleeping bag does what you'd expect from heavy-duty bags and more.
Review
Sleeping bags these days typically come with bells and whistles that make them great to look at, but also add to the overall weight of the bag. If you are the type that puts functionality above extra features, this Western Mountaineering HighLite Sleeping Bag can be a great fit for you.
By prioritizing practicality, Western Mountaineering has created a sleeping bag that poses minimal strain while offering more-than-satisfactory benefits.
This ultra-lightweight sleeping bag is an innovation created with distance-hikers in mind. Long-distance hiking is one that requires careful backpack planning due to the fact that every extra pound can quickly sap the hiker's energy and make the trek more difficult than it already is.
Western Mountaineering HighLite Sleeping Bag provides a solution for that problem by offering a great weight-reduction benefit, since this item is about two pounds lighter than a normal sleeping bag.
Packaging
This sleeping bag comes with a 6"x12" storage sack. This is a very convenient packaging, because once you've folded the sleeping bag and stuffed it in, the whole thing is hardly be bigger than a loaf of bread. Fitting it into your backpack is a very simple affair.
If that still sounds too bulky, you can also purchase a separate compression sack. This sleeping bag is built to last, so it would be able to withstand the compression without a problem.
Pairing this sleeping bag with a compression sack turns it positively tiny, which will open up a lot more space for other things in your backpack.
Design & Durability
This HighLite sleeping bag has a very simple outline. Western Mountaineering designed it with convenience in mind, taking out all the unnecessary parts in order to pare down its weight.
Its half-length zipper, lack of draft collars, and minimalistic hood may make it seem like an insufficient sleeping bag at first glance, but you'll soon realize that the design makes sense.
What Western Mountaineering HighLite lacks in extra folds and accessories, it more than makes up for with masterful stitching.
Sewn-thru horizontal lines coupled with the strong one-and-a-half-inch netting along the vertical sides make sure that this sleeping bag can ward off even the strongest drafts. This pattern maximizes the sleeping bag's functionality by reinforcing the important parts rather than adding superfluous ones.
This sleeping bag is mummy-shaped, designed to wrap around the user like swathes of warm, tight bandage. It comes in three different sizes, mainly designed for people of differing heights, ranging from 5'6" to 6'0", and 6'6". It would be preferable for you to try them out first before purchasing because this sleeping bag has a narrower shoulder and hip girth than most as a part of the designer's plan to reduce weight and any unnecessary extra space.
Overall, design-wise, this sleeping bag is all about efficiency. There is a singular zipper positioned on the right, which can be pulled up half-length in a one-way direction when it's time to tuck in for the night.
Once you're done with the sleeping bag, all you need to do is pull down the zipper, fold it up, stuff it into the sack, and you're ready to go.
The #4.5 YKK coil zipper promises to withstand years of prominent ups and downs. The material the outside shell is made of also guarantees durability on top of its light weight. ExtremeLite™ is not a shell fabric you would see on just about any random sleeping bag.
Packed with more threads per inch than any other fabric, this sleeping bag would be the last one to rip apart at the seams no matter what kind of treatment you put it through.
Water-Resistance
Water-resistance is an important point of consideration when buying sleeping bags, since a good sleeping bag is one that can ward off the elements. With that goal in mind, Western Mountaineering added a layer of DWR coating onto this sleeping bag's shell fabric.
This sleeping bag already comes equipped with wonderful insulation, thanks to the goose down filling, but the DWR coating supplies the user with another layer of water protection.
Short for Durable Water Repellant, DWR coating keeps the fabric from becoming soaked even after being battered with water droplets. Water would bounce off of the fabric and roll off instead of saturating and weighing it down.
If you sleep with minimal protection other than this sleeping bag outdoors, you might find the outside wet in the morning, but the inside would stay warm and dry.
Of course, nothing lasts forever, and the same can be said for DWR coating. Its effectiveness would wear off as time goes on. However, one of the best things about DWR coating compared to any other water-repellent compound is the fact that its molecules can be easily reactivated with certain treatments, such as regular washing.
Warmth
This sleeping bag will keep you warm at a 35ºF temperature. This level of warmth-retention is perfectly sufficient for most outings in areas with a moderate climate. You may need to put on some warmer clothes in any other season, but you will be able to sleep comfortably without needing any extra layers even up in the mountains during the night when it is summer.
Several different aspects work together in order to give this sleeping bag the level of warmth-retention that it promises.
More than 850 goose down is stuffed into the fabric, creating the perfect insulation that traps warmth in effectively. The stitching is also done masterfully in the order of a baffled box construction to keep cold winds out.
The shape was also outlined with natural warmth-retention in mind. As you may already know, the reason an inefficiently-designed sleeping bag takes so long to build up a heating effect is because of the many extra air pockets that are created inside due to the loose fabric.
This sleeping bag, however, fits you like a glove—effectively eliminating any unnecessary space so that the insides can rapidly build up a toasty temperature after absorbing your body heat.
Weight
Its amazingly light weight is where this sleeping bag truly shines. Western Mountaineering succeeded on their mission in creating a one-stop-solution for hikers who are looking for something ultra-lightweight that will allow them a wide range of movements as they challenge difficult terrains where speed and agility are pivotal. This HighLite sleeping bag weighs little more than one lb.
This light of a weight is only made possible by eliminating unnecessary factors as much as possible. Some users have complained about the lack of draft collars or the hood that does not quite reach down far enough, but that doesn't necessarily mean that Western Mountaineering has cut corners in order to achieve the desired weight.
As the manufacturer noted, you should still be well-protected against the drafts as long as the temperature does not go any lower than 35ºF.
In all, this sleeping bag is a well thought-out product that fits into a certain niche. You would not need to be fast or agile when challenging a frozen tundra, since moving quickly will cause you to slip, so this Western Mountaineering sleeping bag's lightweight benefit would not be suitable in this case.
However, in case you are combating rocky landscapes where speed is expected, this sleeping bag and its temperature range should make sense for you.
Value for Money & Guarantee
This sleeping bag is fairly priced. It already comes with a storage sack, so you would not need to spend any extra money on that.
However, you do need to spend a bit more on a sleeping pad in case you are looking for the utmost comfort.
Basically, this HighLite sleeping bag can be used comfortably as it is, but with the addition of a high-quality sleeping pad, the temperature protection range will increase and you will be able to sleep better.
All products by Western Mountaineering come with a lifetime warranty on manufacturer defects. Although the warranty does not cover wear and tear caused by the user's negligence, Western Mountaineering promises to repair the sleeping bag at no cost to the customer as long as it has been properly cleaned and laundered when it is sent in.
Close Competitors
Western Mountaineering UltraLite 20 Degree
The Western Mountaineering UltraLite 20 Degree sleeping bag is the perfect sleeping bag for hikers who plan to challenge higher mountainous trails.
This sleeping bag is meant to help you withstand up to 20ºF, but if the night gets colder than that, you can easily fix it by wearing warmer clothes or with the addition of a sleeping pad. At 3.6 lbs, this UltraLite sleeping bag is lighter than most other sleeping bags in the same category.
This sleeping bag comes from the same manufacturer as Western Mountaineering HighLite sleeping bag, so it is easy to see many similarities between them. The main difference is that the UltraLite sleeping bag is heavier and bulkier, mainly due to the fact that it is designed for colder and harsher trails. Both are made from the finest materials with wonderful water-resistance and heat retention.
One plus point this UltraLite sleeping bag has over the HighLite sleeping bag is the hood. The hood is fuller than HighLite's, and it comes with a draft collar to keep the chilly wind out. HighLite sleeping bag does not come equipped with that, but in compensation is much lighter than this UltraLite sleeping bag, thanks to the reduced bulk.
In the end, when choosing between the two options, it all comes down to which aspect you prioritize: weight or warmth.
NEMO Salsa Sleeping Bag
If you are looking for a sleeping bag that allows more wiggle room than the usual mummy-shaped bags do, then this NEMO Salsa Sleeping Bag may be the right choice for you.
It is spoon-shaped, so you would be able to sleep on your side if you wish to. NEMO Salsa sleeping bag comes in two varieties: one for 30ºF and another one that can withstand up to 15ºF.
You can purchase the 15ºF variety if you are planning on venturing out into areas with colder temperatures, but in case you're not, rather than purchasing the 30ºF variety of this NEMO sleeping bag, it would be better for you to go for Western Mountaineering's HighLite. Their temperature ranges are similar, but at three pounds, NEMO Salsa is quite a bit heavier than Western Mountaineering's HighLite.
If you are the type who moves around a lot while sleeping, though, you may not mind the heavier weight as this spoon-shaped sleeping bag allows you to change your sleeping position the way the mummy-shaped HighLite does not.
Big Agnes – Summit Park 15
This Big Agnes – Summit Park 15 sleeping bag was obviously designed with comfort in mind. It's really big and spacious, so you won't have to worry about feeling claustrophobic while sleeping inside of it, and even men with bigger statures should be able to fit in comfortably.
It can withstand up to 15ºF, but you can easily adjust that if you don't want to feel overheated while using this sleeping bag in milder climates thanks to the well-designed double zippers, which allow you to decide how far up you want the top of the sleeping bag to go.
Summit Park 15 is a good option in case your goal is to look for a sleeping bag that can give you the utmost comfort while sleeping. However, that is if you don't mind lugging this bulky and heavy package along the way.
At 3.11 lbs and with enough pocket room to fit a 25"x78" pad, Summit Park 15 still takes up a lot of space in your backpack even when coupled with a compression bag. If you're looking for convenience, Western Mountaineering's HighLite would definitely be the better option.
Overview
Western Mountaineering's HighLite is one of the lightest sleeping bags available today that does not sacrifice comfort and protection for convenience. The ExtremeLite Shell innovation is amazing because it allows for the creation of a sleeping bag that is both ultra-lightweight and provides ample protection against the elements.
Paired with DWR water-resistant coating, 850 goose down fill, and baffled box stitching, this sleeping bag will keep you warm and toasty even when the temperature drops to 35ºF.
With the superfluous frills taken out, this sleeping bag hardly weighs more than one pound. It's perfect for hikers that strive to challenge dry, steep trails where the weight of the backpack can mean the difference between reaching the top before sundown and being forced to build a camp halfway up. When folded and put into the storage sack, this sleeping bag is hardly bigger than a football. It offers great comfort and efficiency.
Pros:
Impressively lightweight
Has a simple and minimalistic design
Only takes up a minimal amount of space
ExtremeLite Shell and 850 goose down fill protect the user against the elements
DWR coating for premium water-resistance
Cons:
Not the cheapest option
The hood often comes up short and the lack of draft collar can be problematic
The zipper is not lockable
Doesn't allow for much movement while sleeping
Despite its flaws, if you are looking for a practical sleeping bag that you can carry in your backpack without slowing you down at all, then look no further than this one. It's made from the finest materials, so it is amazingly durable.
If there's anything you're not content with or if you've spotted some defects and you wish to return this product, you can do so with no worries because Western Mountaineering is a trustworthy company that has stood by their products for more than 30 years.
Western Mountaineering HighLite Sleeping Bag
Packaging

Design & Durability

Water-Resistance

Warmth

Weight

Value for Money & Guarantee
Summary
Few sleeping bags take up as little space in the backpack as this Western Mountaineering HighLite Sleeping Bag. Weighing no more than one pound, this sleeping bag is the top pick for most experience hikers that understand how crucial it is to keep their burden as light as possible. This sleeping bag is nicely-insulated and will not allow any discomfort to come upon you as long as the temperature does not drop below 35ºF.
Do you have a personal experience with this sleeping bag? If so, we invite you to share your story by posting a comment in the section down below.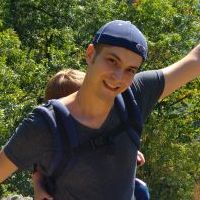 Daniel is a gear freak when it comes to hiking, climbing and camping. He went to REI Outdoor School to meet new people and learn best practices. Don't even try to argue with him about the latest backpack or ice axe, he tried most of them. Daniel's dream is to climb Mount Everest.