Camping is easily one of the best outdoor recreational activities. It's an all-American activity that allows one to explore what the great wilderness has to offer. When it comes to camping, there are numerous factors that could make or break your trip. One particular factor that you can't afford to take the backseat is comfort.
Sure, being in the wild means giving up some level of comfort and amenities but this doesn't mean you should settle for sleeping in the cold hard ground. The best way to ensure your level of comfort when camping is to get the right sleeping bag.
So if you're in the market for a good sleeping bag for your camping trips, you've come to the right place.
There's a certain solo sleeping bag that's gaining quite a lot of popularity among campers and today we're going to highlight its features, best uses and how it compares to its competitors. It's none other than the mummy shaped Nemo Tango Solo Down Comforter Sleep System.
Note: We get commissions for purchases made through links in this article
Product Specifications
Lets you wiggle about while you sleep
Bed attaches to any 20-25 inch sleeping pad
Shell material: 20D nylon ripstop (DWR)
Footbox: 15D OSMO DT W/B (DWR) –
Waterproof, breathable footbox
Lining material: 30D nylon ripstop
Insulation: 700-fill hydrophobic down – gives the bag a 30-degree temperature rating
Waterproofing: DownTek
Shape: rectangular
Zipper: none
As the name implies, a mummy sleeping bag is a solo bag that is generally rounded at the top part while tapered in the bottom. The design aims to closely fit the shape of the camper's body in the tightest matter possible.
Unlike the traditional rectangular sleeping bag, the mummy sleeping has significantly reduced volume and surface area. Of course, this means that the bag is not as heavy as traditional sleeping bags and it doesn't take as much space.
For lightweight camping and backpacking, such benefits. A mummy bag is generally more efficient in heat retention, especially when camping in very cold temperatures.
The form fitting design of the mummy bag means better insulation qualities by limiting the amount of cold air inside the bag. However, the design may also be quite too constricting for some people.
So should you consider getting a mummy shaped sleeping bag? If you're still quite on the fence about it, here are some benefits that might just push you to click that add-to-cart button:
Size and weight – As mentioned, mummy sleeping bags is not as large or heavy as the traditional rectangular sleeping bag. Sometimes the difference can be massive and sometimes, not as much.
However due to its light weight and less bulk, packing it into your backpacking load will be easier and it doesn't add much to the overall weight. This is ideal for backpackers and hikers who travel for long distances and need all the space and weight savings they can get.
Warmth – In most cases, traditional sleeping bags and mummies use the same materials. However most, if not all the time, a mummy sleeping bag will be warmer and it has something to do with the design.
Since mummy bags have this contoured shape design that fits the body better, there's significantly lesser room for cold air to flow inside the bag. When fully closed, the mummy bag becomes very efficient in retaining heat. This benefit is even more apparent if you're camping during winter or any other lower temperature locations.
Comfort – If you are looking for a sleeping bag that provides ample wiggle room inside, then you might want to take a pass on the mummy bag. However, if you don't mind the reduced room, then a mummy sleeping bag will provide you the comfort you need.
This is especially true since most mummy bags are made from the same materials as traditional ones. Thus, the comfort that your mummy bag can provide will largely depend on the materials used.
Price – Due to superior heat retention and insulation, mummy sleeping bags tend to be pricier when compared to the rectangular sleeping bags. The higher end mummy bags can easily outprice even the most expensive traditional bags.
However, most entry level mummy sleeping bags are priced competitively and in similar price range as most rectangular bags. At the end of the day, you will need your personal preference and intended usage to determine your selection.
As you can see, a mummy sleeping bag has plenty advantages that are crucial to providing a great, comfortable outdoor sleeping experience. These benefits can be attributed to the mummy's specialized design, size and shape.
Review
There are so many great products and brands when it comes to outdoor sleeping bags. Thus, choosing the best bag is a rather daunting task. Of course, this is further amplified of the fact everyone's needs and requirements differ from one person to the next.
So it all comes down to your own personal preferences and your ability to determine if a mummy bag is right for you or not.
With all that said, we went through numerous sleeping bags and we have found one that should fit most campers and hikers' needs, the Nemo Tango Solo Down Comforter.
General Specifications
NEMO Equipment is a company that's based in Dover, New Hampshire. Founded in 2002, NEMO designs and manufactures outdoor equipment, gear and shelters.
Although it's not the most well-known brand, NEMO is quickly gaining traction in the outdoor equipment industry – thanks to their quality products and innovative technologies.
Today, we're going to put a spotlight on one of Nemo's most popular products which is the Nemo Tango Solo Down Comforter. Here are the specs for this sleep system:
Color: Aluminum / Marigold
Size: One size
Weight: 31 lbs
Dimensions: 10 x 11 x 18 inches
Material type: [shell] 20D nylon ripstop, [footbox] 40D Nylon Ripstop w/ OSMO™
Packaging
Out of the box, you will receive the Tango Solo Down Comforter which measures 25 x 76 inches and weighs about 1 lb 13 oz or 810 g. Packed size of the entire package amounts to 15 x 10 in diameter.
On top of the main comforter, it comes with two accessories which are the cotton storage bag and drawstring stuff sack for easier packing and transport. The Tango is also available with a Slipcover but you will have to purchase that separately.
Durable, comfortable and long-lasting
A good sleeping bag needs to be durable, comfortable and can last the test of time – this is especially true if you're serious about backpacking or camping. Sleeping systems tend to be quite expensive so it's always good to make your investment count. When it comes to solo sleep systems, the NEMO Tango Solo is definitely worth checking out.
Due to its high quality construction and materials, this bag will surely last you a long time, even if you always camp during weekends. NEMO definitely didn't skimp in terms of materials because it has put together a bag that's tough but still manages to be comfortable. If you're camping in very cold conditions, this one's a worthy addition to your backpack.
Space and weight savings
Bringing a traditional, rectangular sleeping bag is a non-option light backpackers and campers. Lugging around a heavy sleeping bag doesn't exactly translate to a good camping or hiking experience. The NEMO Tango Solo might provide superior warmth and insulation but at 2.31 lbs., it's hardly a significant addition to your backpacking load.
On top of that, it even has Downtek insulation that provides great waterproof protection while still keeping the weight and size to a minimum.
Notable Features
Material – This sleep system comes with some high quality materials. The shell is made of 20D nylon ripstop (DWR) which allows the bag to be very lightweight but still no slouch when it comes to durability.
The footbox's material is a 40D Nylon Ripstop w/ OSMO™ which is a proprietary fabric from Nemo. The lining is also made from nylon ripstop but this time it's 30D. Any backpackers who know their stuff should know that these are pretty high quality materials.
Insulation – The Tango features a 700 Fill Power Down which provides insulation. In case you don't know, down insulates by trapping air and is the insulation of choice for cold, dry conditions.
This type of insulation is also very light, long-lasting, easy to compress and highly breathable. The only downside is that when it gets wet, this type of insulation loses its power. However, Nemo has addressed that in the next feature.
Waterproof – Down's Achilles heel which is the rain, sweat and snow has been addressed by incorporating the known water-repellent technology called DownTek™. This means that not only this bag will absorb 30% less water, it will also dry 60% faster than untreated downs. The Downtek insulation doesn't add significant weight and it also helps in retaining loft after exposure to moisture.
Room / Surface area – Well, it's a solo sleep system so it can only accommodate one person at a time. The shoulder, hip and knee girth measures 46 inches which is definitely roomier than most solo sleep systems.
Even if you're somewhat a big person, you should have no trouble fitting in as this bag can comfortably accommodate a person up to 6'4″ or 193 cm in height.
Main competitors
NEMO Salsa Sleeping Bag
If you are more of a side sleeper, you will want to check out the 3-season Nemo Salsa Sleeping Bag from the same company. The shell is made of 30D Nylon Micro Taffeta which means that it can stand up to the elements without sacrificing comfort and weight.
The 650FP DownTek water repellant down ensures superior insulation, even in the wettest of conditions. It's a great side sleeping bag due to its distinctive spoon shape which is wider around the knees and elbows. Other features include pillow pockets, adjustable hood, zippered watch pocket, and stretch construction.
Buyers are impressed at just how comfortable the Salsa is. Rated at 15F and 30F temperatures, many people enjoyed the ultra-warm comfort that this bag provides. Another standout feature that the Salsa excels at are the materials and stitching which are obvious to many buyers to be of high quality.
Again, side sleepers are singing the praises of this bag due to its roomy interiors and doesn't skimp on comfort. Many users also commented that the price is very reasonable for a sleeping bag.
The Salsa is about in the same price range as the Tango Solo. Since they come from the same manufacturer, you can trust that the quality and value will be just about the same.
However if you're a side sleeper, you will want to choose the Salsa over the Tango Solo. But if you're quite tall or just want something roomier, the Tango Solo might be the better choice.
Nemo Symphony Synthetic Sleeping Bag
Not all backpackers and campers prefer down when it comes to their sleeping bag. Although down offers excellent insulation it has its own share of limitations like being prone to water and heavy weight. If you are someone who prefers a non-down bag, you will have a lot to like about the Nemo Symphony Synthetic Sleeping Bag.
The Symphony can fit a person up to 6'4″ which means that it's a fairly roomy bag. As mentioned, it's not a down sleeping bag but instead its fill type is Stratofiber which is a synthetic material.
The 40D Nylon Ripstop w/ DWR shell fabric ensures that this bag can withstand a great deal of punishment. It's a grab and go style bag that is perfect for straight up camping or car camping.
The Symphony is another well-liked product by Nemo and it's mainly for its roomy interiors and on-point comfort. It provides great warmth without feeling too confining. Due to its impressive space, side sleepers are also having a good experience with the Symphony.
The temperature rating of 25F / – 4C makes this bag a good option even for below freezing conditions. Tall big dudes are definitely impressed with what the Symphony has to offer.
The main difference between the two of course is the insulation type which is basically Down vs. Synthentic.
In this case, you would want to go with the insulation type that you like best. In terms of lesser weight, the Tango Solo edges the Symphony which means the former is the better bag for lightweight backpackers.
Hyke & Byke Quandary Down Sleeping Bag
Of course, there are some folks who simply prefer the confining nature of the mummy. If you are someone like that, then the Hyke & Byke Quandary Down Sleeping Bag should be able to meet your needs. The bag comes with a 400T Rip-Stop Nylon Fabric which doesn't bring durability but also decent water resistance.
One of its main selling points is its overall weight which is only a little bit over 3 pounds – very impressive considering that it features premium quality duck down filling. The bag can fit a person up to 6′ 1″ tall for Regular, and 6′ 6″ for size Tall.
The Quandary unsurprisingly is very well-received by customers. Many have been saying that this is the lightest sleeping bag they've had but still manages to bring good warmth rating and comfort.
Another thing that most people like is that it packs small and occupies very little space with its duffel bag.
The Hyke & Byke Quandary is more of a traditional mummy sleeping bag when compared to the Tango Solo. In terms of weight, the Tango Solo has the upper hand although not by much.
Both bags are down insulated but the Tango Solo's 700-fill hydrophobic down is easily superior over the Quandary and is better suited for colder conditions. As for the price, the Quandary is easier to recommend for the budget conscious.
Overview
The Nemo Tango Solo has a temperature rating of 30 Degrees Fahrenheit which means that it's a good option whether for summertime camping or a car-camping adventure in early spring.
This shows that the bag has some really versatile uses. It's not exactly a bag that you will want to use when camping during icy cold winters but it certainly can provide some pretty good insulation and warmth for moderately chilly nights.
The down insulation means that this bag has some serious warmth-to-weight ratio. The down insulation allows the trapping of the air around you and will let your body retain more body heat.
However, you need to make sure that you are properly zipped up and you've got your head covered. It's a good thing that the Tango comes with a removable hood just for that purpose.
Anyone who's looking for a good individual sleeping bag will love what the Tango has to offer. Whether you're a seasoned vet or a beginner, camping with the Tango will allow you to experience some really comfortable nights.
However due to its weight and space savings, ultralight backpackers and campers will more likely gravitate towards this bag. Customers who are in the market for a good mummy shaped bag will also love this product.
Well, the Tango is more like a cutting-edge 700-fill down duvet rather than your traditional sleeping bag. Overall, this sleep system is recommended for anyone who's looking for a great balance of durability, comfort and cost.
When you want to know if a product is indeed worth your time and money, the best way to do it is to read feedback and reviews from actual customers.
While it's not a foolproof method, you will get to know if a certain product is well-liked by many customers or the other way around. If a certain product has many positive reviews, there's a good chance that you will love that product as well.
One of the main things that customers like about this bag is its ability to keep the user warm. Many were impressed by the Tango's heat retention capability and has served them well even during the colder, nasty nights.
Other customers also stated that they really enjoy the comfort of the Tango. Many people assume that mummy shaped bags will not be comfortable at all but this one is surely an exception.
Aside from the soft, high quality materials, the design of the Tango is not that constricting at all. There's enough wiggle room inside without sacrificing heat retention. Customers who are on the taller side also love the fact that this bag can accommodate up to 6'4″ in height. Of course, many were able to appreciate just how light and packable this bag is.
As for the drawbacks, many customers have stated that it's not the most affordable sleeping bag out there.
Also, it seems that a number of people felt that the temperature rating might not be that accurate. Customers who are not into the mummy were not at all thrilled with the room and surface area of the Tango. Below are pros and cons of this particular sleep system:
Pros:
Made of high quality materials
Lightweight and compact design
Has more room and surface area than traditional mummy bags
Down insulation with Downtek waterproof technology
Can fit up to 6'4″ in height
Temperature rating of 30F / -1C
Removable hood
Cons:
It's not the most affordable option out there
Temperature rating might not be enough for colder locations
Design can be constricting
Not the most versatile bag
If you are interested in similar products, the Salsa Down Sleeping Bag 30F/-1C from NEMO is also a great solo sleep system. It has a lesser space but more compact in design, it's quite lighter when compared to the Tango as well.
For backpackers who are looking for a great blanket, the Puffin Blanket is another good pick with its high quality materials and superior insulation.
Nemo Tango Solo Down Comforter Sleep System
General Specifications

Packaging

Durable, comfortable and long-lasting

Space and weight savings

Notable Features

Value for Money and Guarantee
Summary
A good sleeping system is one of the many things that can make or break your camping or hiking trip. It doesn't mean that when you're in the wild, you have to completely sacrifice comfort and a good night's sleep. If you're truly serious with your hiking or camping lifestyle, investing in a good sleep system is a must. For us, The NEMO Tango Solo checks all the right boxes that make a sleeping bag an absolute must-have. It is lightweight, compact and provides great comfort and warmth. Plus, the materials and the high end insulation are nice touches. Sure, it's not the most affordable sleeping bag in the market but it's safe to say that it's a worthy investment. In case you find the Tango Solo to be inadequate for your needs, you can always take a look at its main competitors that we have listed above.
So have you used this particular sleep system before? If so, we'd love to hear your experiences with this product and if it's worthy of your recommendation. Sound off in the comments!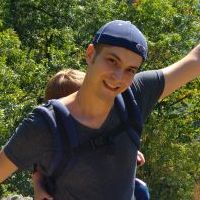 Daniel is a gear freak when it comes to hiking, climbing and camping. He went to REI Outdoor School to meet new people and learn best practices. Don't even try to argue with him about the latest backpack or ice axe, he tried most of them. Daniel's dream is to climb Mount Everest.