Sleeping bags come in a staggering variety of shapes, sizes and specific features. Sleeping bags made for women are often different than those for men, as they are specially designed according to female size and anatomy. Nemo Rhapsody 15 Sleeping Bag is just such a bag.
Note: We get commissions for purchases made through links in this article
Product Specifications
Women's specific design has extra down fill in the footbox and increased insulation to enhance warmth
Spoon shape is wider at the knees and elbows for side sleeping
Top shelf features like the stretch stitching, waterproof/breathable footbox, FlowGates, and high-end fabrics set Rhapsody apart
Spoon shape allows room for side sleepers knees to naturally bend and shift throughout the night, there's also enough room to sit comfortably in a cross legged position
Blanket fold provides tucked-in comfort
The right sleeping equipment is absolutely necessary if you want to be comfortable during your camping or hiking trip. You will be able to enjoy only if you can get a good night's rest, protected from the external elements.
While tents go a long way in providing protection, they alone are not adequate for cool weather as you need to insulate yourself properly in order to remain warm.
The sleeping bag we will be talking about today is meant for 15 degrees Fahrenheit. It will keep you warm, comfortable and cozy and can be used as a three season bag.
Review
Sleeping bags normally come in two main shapes – rectangle and mummy shaped. However, this bag is a mix of the two shapes and is "spoon shaped". This makes the bag more comfortable to lie in, as it offers better sleeping space and lets you move around inside the bag.
As far as materials are concerned, the sleeping bag has been made with top-notch fabric which is quite durable. A lot of attention has been paid to comfort and warmth, ensuring that any woman who lies in this sleeping bag will be cozy through the night.
The bag has down filling which helps in keeping it lightweight. Weight, after all, is a very important consideration whenever you are buying a sleeping bag for hiking or trekking purposes.
Now we will discuss all the detailed features of this sleeping bag, and talk about its positive as well as negative features.
Features – Everything The Sleeping Bag Has To Offer
Here you will find all the specifications of the sleeping bag a well as its unique features.
Packaging
Packing a sleeping bag can prove to be quite a hassle. You need it to fit in your backpack while leaving enough space for other goods and items. This is why any sleeping bag which comes with its own compression stuff sack is always liked by hikers.
This sleeping bag has a packed size of only 13.5 x 8.5″ / 34 x 22 cm. The size of the stuff sack is 18 * 9 inches. The packing and unpacking is quite easy and you won't have to spend a long time on it.
The sleeping bag also comes with a cotton storage bag. This means that when you are at home and not using the bag, you can pack it inside its cotton bag and store it safely, knowing that it will not be damaged or harmed in any way.
Design And Durability
As already mentioned, the sleeping bag is spoon shaped. This means that it is wider at the level of elbows and knees. For people who move around a lot while they sleep, this added space is a huge blessing.
While sleeping bags are always very handy and useful when out camping, a lot of people feel claustrophobic in them because of the small space. This is not an issue with this Nemo sleeping bag. In fact, you can even lie on your side inside this bag; that's how spacious it is.
The bag has many other features which were designed to keep women comfortable while they sleep. The baffles are made in such a way that they will conform to the shape of a woman's body, hence maximizing her comfort and warmth.
There is a Blanket Fold in this sleeping bag which you can use when it is very cold. If you feel warm, don't make use of this fold.
The foot box has been specially designed to keep your feet nice and warm, while maintaining breathability and preventing excessive sweating. The foot box is water proof as well, so your feet will be dry even if it is raining outside.
Another great feature which will keep your comfortable is the presence of Insotect Flow Gates. These will prevent the insulation from migrating downwards while you move around, and hence will not let any cold spots form in the sleeping bag.
Outer Shell And Inner lining
The outer shell is made of 20D ripstop nylon.It is water resistant and quite durable. The down filling is also water repellant, which means that you will be cozy even if the conditions outside are damp. Keep in mind, though, that the bag is not completely water-proof and will not keep you totally dry if it is raining heavily.
The lining is made of 30D nylon. It is very soft and will not feel rough against the skin. There is a pillow pocket as well in which you can keep your clothes to form a makeshift pillow.
Weight
The bag weighs only 2 lbs. 11 ounce. This lightweight nature is excellent for backpackers as they can pack the bag in their backpack and carry it with ease.
Filling weight is only 1 lb. 9.8 ounce.
Dimensions
This sleeping bag can fit a woman who has a height up to 66 inches (5 feet 5 inches). It has a shoulder girth of 62 inches, hip girth of 58 inches and knee girth of 64 inches. Thus it is wider than regular sleeping bags.
A sleeping pad is not provided with the bag. If you want to buy one, its recommended width is 20 inches.
Temperature Rating
The sleeping bag is rated at 15 degree Fahrenheit. At this temperature, the bag will keep you warm and cozy without making you feel suffocated or too hot. You can use it at temperature as low as 8 degrees Fahrenheit; however, do not expect to be comfortable at this temperature range.
If you are hiking in warmer weather, you can still use the sleeping bag and not use the Blanket Fold. the bag is quiet breathable.
Value For Money
This bag does have quite a lot of good features which make it a good buy. Other than the comfortable lining and adequate filling, there is the fact that the bag can be used in different weather conditions.
You can remain warm when it is cold outside but also remain cool and relaxed if the weather takes a warmer turn. This means that if you own this sleeping bag, you won't have to buy another one for slightly warmer weather.
Don't forget, though, that this is not a pure winter bag and if you were planning on going hiking in freezing weather, you should buy a specific sleeping bag for that.
The presence of unique baffles, adjustable Blanket Fold, well-designed hood and water proof foot box are other features which make this bag a good buy. If you are a fidgety sleeper or sleep on your side, the extra room offered by this Nemo sleeping bag is an absolute blessing.
Therefore, while the bag does cost more than a lot of three season bags in the market, it also has a lot to offer which you won't be able to find in other bags.
Close Competitors – Other Products You May Like
Now that you have made up your mind to buy a sleeping bag, it's a good idea to look at a few other alternatives before you settle on one. After all, you should always look at different options before you decide the exact product which you want to purchase.
The following sleeping bags are all meant for women and have their own good features which make them quite favorable.
Therm-a-Rest Mira Sleeping Bag
The Therm-a-Rest Mira Sleeping Bag is a three season sleeping bag that has hydrophobic down filling and a bottom which is insulated. This means that even if the bag is lying on damp ground, you will be nice and dry.
In order to keep you warm on cold nights, there is a full length draft tube which covers the zipper, and a draft collar which keeps out cold air. The filling is distributed very adequately and there will be no cold spots anywhere.
The sleeping bag is very lightweight and thus easy to carry. The filling, though very warm, does not add much to the weight. The foot box is very warm as well, and will ensure that your feet remain comfortable while you sleep.
There is reflective ThermaCapture lining which feels good against the skin, and also provides added warmth.
Marmot Angel Fire 25F Down
The Marmot Angel Fire 25F Down is another three season sleeping bag designed especially for women. It will keep you warm in temperature range of around 25 degree Fahrenheit. There is a perfect foot box as well as wrap around construction.
Both these features are meant to keep you warm all through the night. There is added insulation in specific regions so there will be no cold spots.
The zipper is easy to open and close and is anti-snag. The hood can be cinched closed with a drawstring, and the collar is filled with down. The filling is water resistant as well.
This sleeping bag weighs only 2.65 pounds and is thus a great lightweight option for anyone wanting to go on hiking trip. There is a pocket inside the bag in which you can store your possessions like cell phone etc. while you sleep.
All in all, this is a good sleeping bag.
Kelty SB 20 Down Sleeping Bag
The Kelty SB 20 Down Sleeping Bag is another mummy shaped sleeping bag meant for women. It has a shell made of 20D nylon ripstop with 20D nylon taffeta lining. The filling is of 800 fill-power DriDown ™ which is water resistant.
The hood and foot box of the sleeping bag are water proof. There is a draft collar which will keep the cold air outside and prevent your body heat from escaping.
The zipper is anti-snag and easy to open and close. You can close the hood with a drawstring and hence ensure that your head and neck are completely warm.
The bag is extremely lightweight and thus is ideal for backpackers. It comes with its own mesh storage bag in which you can pack and carry it anywhere.
Overview
We are nearing the end of our review and as is our custom, we will recap all that we learned and discuss a few main pros and cons of the product.
Spoon shaped sleeping bags are a cross between mummy shaped and rectangular bags, and are also known as semi-rectangular sleeping bags. These bags offer a more spacious area to lie in, and are thus more comfortable. They let you move about inside the bag, and even sleep on your side, which is a huge plus.
The shell, lining and filling of this sleeping bag are all of very high quality, and you won't be disappointed.
Pros And Cons
While this sleeping bag is definitely a good one, it does have a few shortcomings. Following are the pros and cons of the sleeping bag.
Pros
Spoon shaped, with extra space in the region of the elbows and knees
Water proof foot box
Baffles adapt to the body's shape
Lightweight and easy to carry in the compression stuff sack
Can be used in three seasons
Down filling is water resistant
Cons
Not totally water proof
You can usually find three season bags in the market which cost less than this one
Size is not very big. This bag is therefore not adequate for very tall women
Sleeping pad is not provided along with the bag
Not meant for very cold weather
Buying a good quality sleeping bag can be a tough job, but it is one that needs to be done if you want to go hiking or camping.
Whenever you are purchasing a sleeping bag, you need to consider the temperature of the area where you will be hiking, the size and shape of the bag, the amount of filling and the durability of the bag. Added features like an inside pocket, a pillow pouch, a hood with drawstring and a draft tube are also quite beneficial, if present.
Nemo Rhapsody Sleeping Bag
Packaging

Design And Durability

Outer Shell And Inner lining

Weight

Dimensions

Temperature Rating

Value For Money

Warranty
Summary
This sleeping bag is a spoon shaped one and thus is quite spacious. There is added space in the region of elbows and knees. It weighs 2 lbs. 11 oz. and comes with a stuff sack in which it can be packed to a small size. The girth of the sleeping bag is 62 inches at shoulders, 58 inches at hips and 64 inches at the level of knees. The nylon shell is durable, with a water proof foot box. The lining is of nylon taffeta and is very comfortable. The bag has down filling, which is water resistant and hence will keep you warm and dry. However, the bag is not fully water proof. There is a Blanket Fold which you can use in case the weather gets cold. A well-made hood and collar helps to keep your head and neck warm. This bag is designed for women and can fit a woman up to 5 feet 5 inches in height. Therefore, it is not meant for very tall ladies.
Once you buy a bag, it is likely that you will use it for a long time, so choosing with care is quite necessary. Do you have anything to add about the Nemo 15 Degree Sleeping Bag for Women? If you have used the bag, let us know your experience in the comments below.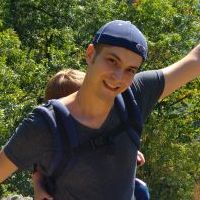 Daniel is a gear freak when it comes to hiking, climbing and camping. He went to REI Outdoor School to meet new people and learn best practices. Don't even try to argue with him about the latest backpack or ice axe, he tried most of them. Daniel's dream is to climb Mount Everest.