One of the best reasons why we sleep so well in our own beds at night is because we can sleep in any position we want. Changing sleeping position is also easier because beds usually have more room to wriggle and maneuver.
When you're camping or backpacking, sleeping in a bag can make moving around or sleeping sideways harder. This is because some sleeping bags are narrow making it harder for you to switch from sleeping on your back to your side. But have no fear because a restful night is still possible for side sleepers thanks to the Nemo Fusion Hybrid Sleeping Bag.
Product Specifications
Spoon Shape – allows knees to naturally bend and shift throughout the night
Integrated Pillow Pocket – create a comfy headrest
Small pockets allows you to keep your alarm or chapstick close at hand
Fastening toggles seamlessly mate the Muse Duvet and Cover to prevent shifting
Drawstring Hood Opening optimizes the size and shape of the opening.
Did you know that sleeping on your side especially the left side? Studies show that sleeping on your left helps prevent heart burn. It is also a good way to alleviate snoring and sleep apnea. Side sleepers also benefit in this position because the left side is the dominant lymphatic side making it easier for the body to drain lymph nodes through the thoracic duct located on the left side.
Other benefits include better brain health, improvement in digestion and improved blood flow. Lucky for us, we can continue to sleep on our left side by choosing a sleeping bag designed specifically with side sleepers in mind.
Review
Sleeping on your left clearly has great health benefits. Enjoying these benefits even when you're camping or backpacking is even more important because camping and backpacking sites tend to be located far from medical help. Investing in a sleeping bag that helps you switch positions or sleep on the side can contribute not only to your overall health but to the quality of your rest when you're outdoors.
In most cases, people stick to the traditional rectangle shape. Generally speaking, traditional sleeping bags work well for general camping and backpacking sleeping purposes. However, if you want something that is warm and drafty, the Nemo Fusion Sleeping Bag allows you to sleep on your side, switch positions and remain warm compared to traditional sleeping bags.
The Fusion is unique because it is a spoon-shaped sleeping bag. This shape is wide in the shoulders and tapered at the waist and flared at the knees so that you have enough room to wriggle and change position but without having to suffer through cold drafts.
It is roomy enough so that you don't have a hard time maneuvering to different sleeping positions but not too spacious that you have a hard time retaining heat and body temperature. This is the perfect sleeping bag for 3-season camping and sleeping on your left side.
Nemo is popular for their spoon-shaped sleeping bags, good quality construction, innovation and comfort. You get all of the above when you sleep on the Fusion. It features 550 fill-power Downtek insulation on the top half of the sleeping bag and synthetic Stratofiber insulation for the bottom half.
The use of synthetic insulation helps to protect you if you if the bag becomes damp when you decide to sleep outside. Other features include stretch stitching at the waist area to reduce volume and conserve heat without restricting movement.
Best Used For
The Fusion is not very lightweight but it is still light enough for car camping and backpacking use. The stuff sack makes it easier to compress so that it is easier to travel and store the sleeping bag. It is rated for 3 –season camping so you can use the product almost all year round. This is a good choice for people who are looking for warmth but without the restrictive feeling of sleeping in a mummy shaped sleeping bag.
Packaging
The Fusion is rated as a 3-season spoon shaped sleeping bag. It comes with its own compression stuff sack for easier transport and storage. It weighs 2 lbs. 15 oz and has 550-fill down/Stratofiber polyester fiber filling.
For extra protection and durability, the sleeping bag is constructed using 30D Nylon Micro R/S for the shell and 30D Nylon R/S Taffeta for the lining. For easier storage, this product also comes with a cotton storage bag. When you receive your Fusion, you are basically ready to go.
Design and Durability
The Fusion can be an expensive choice for first time campers and backpackers. However, its durability could be worth the investment. Nemo is known for choosing the best materials for its products and using the best workmanship for construction.
For this product, Nemo is using 30D Nylon Micro R/S for the shell featuring strong ripstop threads for durability so that you can enjoy using your sleeping bag for many years and different adventures. Fusion is using 30D Nylon R/S Taffeta for the lining of the sleeping bag for a smooth and comfortable feeling when you're using the sleeping bag.
The Fusion is designed with the side sleeper in mind. The spoon shape allows for more natural movement so that you can easily shift from different positions when you're sleeping. This is a welcome relief for side sleepers who find mummy-shaped bags too constricting. With the Fusion, you now have freedom of movement and enough room so that you can sit up to read or relax while using your sleeping bag.
This product is rated for 3-season use. For this Nemo is using 2 types of fill for warmth and protection. The top of the Fusion utilizes 550 FP DownTek for lightweight, water resistance, warmth and smaller packed sized. The bottom of the bag uses synthetic Stratofiber filling for warmth, moisture resistance and compression. This bag rated for 30 degrees Fahrenheit and is a good choice for early spring to early winter camping and backpacking.
As an additional temperature control feature, this product also has an insulated blanket fold that mimics a turned down comforter's edge so that you can wrap it around your neck to block cold air from going inside your sleeping bag or warm air from escaping. This allows you to block drafts so that you can enjoy a good night's sleep.
Comfort
This product is one of the most comfortable sleeping bags in the market. The taffeta lining feels smooth and luxurious against your skin. The 550 down fill also feels very warm in low temperatures. The two types of insulation used by the Fusion actually make the bag a bit versatile.
The synthetic fibers of the bottom part of the bag helps to improve comfort in moist settings like when you decide to sleep outside the tent. Synthetic fibers are easier to dry and remain lofty even when damp so you remain comfortably warm and dry even if there is condensation forming on your bag.
The DownTek fibers on top of the bag make the bag lightweight and more compressible so that it is easier to carry for extended backpacking trips. All the fabrics used are DWR treated so that your bag repels moisture for added longevity and comfort to the user.
The spoon shape of the Fusion is its biggest comfort. It is designed so that side sleepers can sleep in this position without feeling restricted. Aside from side sleepers, people who move around a lot when they sleep will also feel that it is easier to switch to different positions while in this sleeping bag. The feeling of freedom can be very comfortable especially when you need to rest and recover for your adventure.
Weight and Packed Size
This product weighs 2 lbs. 15 oz. It is not the most lightweight sleeping bag in which some bags up to 1 lb lighter than the Fusion. However, most lightweight sleeping bags are mummy shaped and are restrictive to side sleepers. If you are a side sleeper who values comfort and space over weight, then you won't mind the extra 1 lb difference between the Fusion and other brands.
The stuff sack of the Fusion is a compression bag that can reduce the sleeping bag to 5.5 L while it is still not the most compressible sleeping bag out there; this is still passable especially when you consider the shape of the bag, fill power and weight. The combination of two types of insulation makes the Fusion more packable and lighter compared to other sleeping bags.
Water Resistance
The fabric of the product is treated with DWR finishing. This is your first line of defense against wet weather and moisture in the camp grounds. DWR prevents the fabric from becoming saturated so that water just rolls off your sleeping bag without penetrating the fabric and seeping into the insulation.
The DWR coating of the Fusion ensures that you stay reasonably dry when condensation forms inside your tent or if you decide to sleep outside in low temp.
Features
Aside from water resistance and extra room, the Fusion also features an integrated Blanket Fold, so it is like you're sleeping with your blanket at home. This extra material has a turned down edge like a comforter so that you can wrap it around your neck when it is cold or leave it outside if you don't need it. The product also features a pillow pocket so that your head has extra support and cushioning no matter how much you move around.
Value for Money and Guarantee
The retail price of the Fusion is actually a reasonable investment considering the materials used by Nemo to manufacture this sleeping bag. The ripstop nylon used for the shell and lining are very durable and can last many seasons, especially if used with the proper care. Aside from this, the Fusion is also treated with DWR coating so that it can withstand moisture.
Given its roominess, it is a good investment for people who want to move around when they sleep or continue to enjoy the benefits of sleeping on their left side. While the Fusion is a good choice for a sleeping bag, it is not the only option out there. Getting to know other similar products can help you make an informed decision.
Nemo Fusion Hybrid Sleeping Bag Competitors
Some of the competitors of the Fusion are more affordable while others have features that could be more useful to the users. It is important to research other products so that you can buy the sleeping bag that meets your requirements.
Nemo Tango Solo Down Comforter
The Nemo Tango Solo Down Comforter is one of the most innovative sleeping bags in the market. It is very comfortable and features a removable hood and a roomy closed footbox quilt for better temperature controls.
The Tango is built with the large backpacker in mind. It is rated as a 30-degree bag and it will keep you warm even during early winter camping. The removable hood is an interesting feature and it can be cinched tightly to prevent warmth from escaping your sleeping bag.
This sleeping bag weighs 28.5 ounces. It is priced almost the same as the Fusion but it is lighter especially considering that this bag was made for larger people. The Tango is insulated with 700 DownTek and constructed with 20D nylon ripstop for the shell and 30D nylon ripstop for the lining.
The Tango does not feature zippers which accounts for some of the weight savings. The bag is rectangular in shape and has a lot of room even for side sleepers and people who move around a lot. However, this sleeping bag has poor warmth-to-weight ratio and low fill standards for its weight. But despite this, the Tango is still a good choice if you are a large person looking for a roomy sleeping bag with a good price point.
Browning Denali 30-Degree Sleeping Bag
Bring the Browning Denali 30-Degree Sleeping Bag to stay warm during camping on cold nights. This mummy shaped sleeping bag has a 2-layer construction designed to eliminate cold spots.
This product uses Techloft Insulation so that you are comfortable even on cold nights. Other temperature control features include insulated chest and zipper baffle to prevent warm air from escaping your bag and siliconized finish for maximum insulation.
This is a relatively affordable bag. It is mummy shaped so that you can retain heat better and sleep more comfortably in low temperature locations. However, it is a very large and heavy bag, weighing in at 8.9 lbs. It is warm and comfortable for car camping but the weight and packed size of the Denali makes it cumbersome and un-ideal for backpacking.
On the plus side, the Denali is very durable and dependable. It is rated for 3 seasons and can even use it comfortable in early winter camping. The cut of the bag is very generous so it can be used by large campers comfortably. This is a good choice if you're looking for a roomy sleeping bag that's affordable but not if you're going backpacking.
Sierra Designs Zissou 30-Degree
The Sierra Designs Zissou 30-Degree Sleeping Bag is a unique bag because of its trapezoid shaped quilt. It is a mummy shaped bag with 700-fill DriDown so that you remain warm and cozy even in low temperature settings. The Zissou is lightweight and compressible, making it an ideal choice for campers and backpackers.
It features an ergonomic hood and footbox for ease of movement and temperature control. It also has draft collars to prevent warm air from escaping and cold air from entering the sleeping bag. The draw cord at the collar can be cinched to prevent heat from escaping from the head.
This product is rated for 15 degrees and is constructed using 30-denier ripstop polyester. Zissou is a good investment thanks to its low temperature rating, quality of materials and durability of the product.
Sierra Designs uses hydrophobic down-insulation where hydrophobic polymer coating is applied to every plume of down. This keeps the sleeping bag keep its loft even if you've used the sleeping bag for a long period of time. The ability to maintain loft also contributes to the sleeping bag's capacity to retain heat thereby keeping you warm and comfortable.
The product's solid baffle construction is very durable and can contribute to the bag's longevity. It also uses a heavy gauge zipper so that you can easily zip up or down even if you have fat clumsy fingers. The ergonomic hood and footbox also contributes greatly to warmth and comfort.
Overview
When you're outdoors, rest equals recovery and a good sleeping bag like the Fusion can help you recover faster. The combination of natural and synthetic fibers to make the Fusion to a hybrid sleeping bag is good design sense for Nemo. Check out this video for an overview of the product.
The hybrid nature of the sleeping bag enables it to retain heat better but without the bulkiness of an all-synthetic sleeping bag. The bag uses Stratofiber as insulation for the bottom part for improved comfort should you find yourself in damp situations. The top uses DownTek down insulation for better warmth and packed size.
Perhaps the best selling feature of the Fusion is its roominess. The generous room on the bottom part of the bag allows for better movement for the user. The spoon shape design has extra room on the shoulders, tapering on the waist and then flaring again at the knees so that you can stretch, move or sleep on your side without the restriction of a mummy-shaped bag.
It also features an integrated Blanket Fold so that you feel like you're sleeping at home with your comforter. You can tuck it around your neck during cold nights to prevent cold air from entering or leave it outside when you don't need it. There is also a pillow pocket for additional cushioning. Overall, this bag has generous space, good design, excellent features and provides comfort so that you can easily take it with you during your camping or backpacking trips.
Here are the advantages and disadvantages of buying the Fusion sleeping bag:
Pros:
Roomy and comfortable
Hybrid insulation for versatility
Maintains insulating properties even when wet
Cons:
Expensive
Not very lightweight and compressible
Nemo Fusion Hybrid Sleeping Bag
Packaging

Design and Durability

Comfort

Weight and Packed Size

Water Resistance

Features

Value for Money and Guarantee
Summary
The Nemo Fusion is one of the most innovative sleeping bags that you can buy. It is very roomy allowing you not only to move around when you sleep but also to sleep on your side. Nemo's use of 2 types of insulation helps to improve the user's comfort without compromising packed size and weight. While it is not a truly lightweight sleeping bag, it is still a good option for backpackers and campers alike. Comfort is where this sleeping bag really shines. The product uses taffeta material as lining which feels very soft and comfortable to the skin. The spoon shape design not make you feel restricted and the 550 power fill adds to warmth during cold weather. There are other more affordable sleeping bags, but the price point of the product makes it relatively affordable for the typical outdoorsman. The Fusion is made with quality materials that will last a long time especially with proper care. The hybrid insulation, spoon shape design and Blanket Fold feature can give you the good night sleep that you deserve after a long day at camp. This sleeping bag is a good choice for side sleepers who prefer to have the extra room to move around and don't mind the extra weight of the bag.
Do you think you will be buying the Fusion? Tell us what you think by leaving your comments below.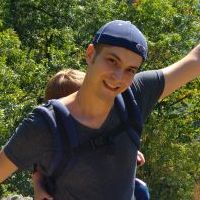 Daniel is a gear freak when it comes to hiking, climbing and camping. He went to REI Outdoor School to meet new people and learn best practices. Don't even try to argue with him about the latest backpack or ice axe, he tried most of them. Daniel's dream is to climb Mount Everest.