If you are an adventurer who loves exploring ski areas and spending days in the rain, snow, and wind, then you definitely need snowboard pants of high quality. It is very important to stay warm but also to wear pants that are waterproof and breathable.
In this article, we are going to check out the best women's snowboard pants, what makes them good and unique, and why you should wear them.
Top 6 Best Snowboard Pants for Women
Now let's take a look at 6 really good snowboard pants for women that are made of high quality. All of the models mentioned below have features that are very important and can make your skiing even better.
Note: We get commissions for purchases made through links in this article
Volcom Species Stretch
Dimensions: 23 x 14 x 3 inches; 1.7 pounds
Best use: skiing, backcountry
Design Features: 97% polyester and 3% elastin, zip tech pant-to-jacket interface, a mesh lined zippered vents, triple reinforced rise, an adjustable inner waistband, brushed tricot lined hand warmer pockets, a boot gaiter with lace hook, specialty ticket ring, back pockets, extended zipper hem flare.
Check out these amazing pants designed for cold weather and skiing. They are very comfortable and able to stretch in order to fit your body perfectly. The V-stretch twill fabric features the 15,000 mm/15,000 gm waterproof material along with a high level of flexibility. The pants are breathable as well, which means you won't sweat in them.
The V-science breathable lining system regulates your body temperature while the warming features keep the body warmth. The stylish design looks good on your body shape and the maximum stretch allows you to move freely. Choose the color you wish and stay assured that you will be warm, dry and comfortable during the whole vacation or skiing session.
Burton Womens 153461 L.A.M.B Johnny Pant
Best use: skiing, hiking
Design Features: draw cord adjustable waist, removable suspenders, back shirt panel, a shell with taffeta lining, fully taped seams, available in three colors.
These amazing skiing pants by Burton might be pricy but they are definitely worth it! That is because they are fully breathable and waterproof, which means that you won't sweat in them and the water won't be able to come in because of the waterproof outer shell. The DRYRIDE Durashell™ 2L fabric makes you dry and comfy all the time.
You also get a removable back skirt panel that covers your back while you are skiing and protects you from the terrible wind. The removable suspenders and cargo pockets will also make your life easier. The mesh thigh vents will allow you to enjoy your skiing or whichever outdoor activity you have planned out because your skin will breathe and you won't sweat too much.
Oakley Promise Land
Dimensions: 23 x 15 x 3 inches; 1.8 pounds
Best use: skiing, hiking
Design Features: 86% polyester and 14% elastin, FN Dry 15K Waterproof Technology, biozone heat management system, three colors available.
The Oakley Promise Land pants do not only look amazing on your body but they also keep you dry and warm all the time. The FN Dry 15K Waterproof Technology manages to keep you dry 24/7 because it is made of a specific outer shell that repels water. The biozone heat management system provides warmth during your skiing while the inner thigh venting provides you with breathability.
What also makes these pants amazing is the fact that they have adjustable waist tabs which you can tighten or loosen according to your preference. Now you will be able to enjoy your winter activities even more, because these pants will give you anything you need and you will feel completely comfortable in them.
Burton AK 2L Stratus Gore-Tex
Best use: skiing, hiking
Design Features: GORE-TEX fabric, fully taped seams, zippered venting, a microfleece fly and waistband, an integrated waist adjustment, the logo fly shanks, anti-scuff cuffs, cuff elevators, boot gaiter with cuff-to-boot interface, expandable cuffs, and pocket key clip.
As you already know, GORE-TEX is a type of waterproof fabric that is considered to be one of the best in the market at the moment. These amazing pants are completely waterproof so you can enjoy skiing even more and avoid worrying about leaking pants.
The waist adjustment and anti-scuff cuffs of the Burton AK 2L Stratus Gore-Tex will keep them in place while the boot gaiter and cuff-to-boot interface will keep them from riding up and exposing too much of your ankles and boots. Additionally, there is a zippered venting which means that they are breathable and you won't feel suffocated inside of them.
No matter what season or weather, these adjustable pants are a great choice for any woman because they will keep you warm and safe during any snow-covered trip or expedition.
686 Women's Authentic Smarty Cargo Pant
Dimensions: 13 x 14 x 6 inches; 3 pounds
Best use: skiing, hiking, snowboarding
Design Features: 100% polyester, fully taped seams, removable SMARTY Yoga Legging Liner, Air-flo mesh lined inner vents for ventilation, available in four colors.
Designed for women who love skiing and spending time in any climate possible, the waterproof garment can really make this wish come true. The seams of 686 Women's Authentic Smarty Cargo Pant are fully taped while the inner vents help you breathe and feel comfortable inside of your pants. This means that the snow and moisture will be prevented from getting into your boots and your feet will stay dry.
You also get the removable legging liner that can be washed separately. Additionally, due to their high level of breathability, you won't sweat or feel as if the pants are leaking. The level of this model's waterproofness is 15,000, which means that you will be kept dry and warm during any activity that takes place in extremely cold weather. Better to stay safe than sorry!
Burton Women's Gloria Pants
Best use: skiing, hiking, snowboarding
Design Features: waterproof and breathable DRYRIDE Dura shell 2-layer fabric (10,000 mm, 10,000 gm), the shell mapped with stretch and taffeta lining, inner thigh vents, zippered cargo pockets, anti-scuff cuffs.
Burton Women's Gloria Pant is very slim and stretchy which means that it can fit your body perfectly. The warmth is provided by the outer waterproof shell while the sleek mesh-lined inner thigh vents provide breathability. One of the amazing hidden features is definitely the expandable snow-proof gaiters that can be slid over your boots so the snow does not come in.
There are also anti-scuff cuffs and heat-releasing inner thigh vents that will make your life in snow easier. You will definitely love the silky feeling of taffeta lining that will give you maximum comfort while repelling any water or snow. Now you can enjoy your skiing without worrying that the pants might leak or get ripped apart.
Types of Women's Snowboard Pants
Speaking of different types of women's snowboard pants, there are four major groups that they belong to.
What makes them different is the number of layers they consist of. Let's take a look at them now.
The uninsulated Three-Layer Shell Pants consist of the outer layer, a waterproof shell, and an inner layer made of a fleece-lined textile that are all connected together. Three layers may seem too much to you, but they are actually great because they keep the warmth in and the cold out. You are able to move freely, feel comfortable and breathable inside of them. There is no need to worry because you will enjoy walking in them.
The uninsulated Two-Layer Shell Pants are the same as the three-layer pants except they only consist of the outer waterproof shell and the inner lining. They are less bulky and feel less stiff but they still provide enough warmth and comfort. You are also able to wear something beneath them.
The insulated pants are a better choice for those who spend a lot of time in colder weather. Insulation is measured in grams and pants can have insulation from 10 to 700 grams, the latter being extremely puffy. Insulated pants can also be great for people who ski for a short period of time once a year, because they will be warm and won't have to get rid of unwanted layers later on when it gets too warm.
The Bibs and One-Piece Suits are designed in such a way as to keep your upper body warm because they have removable shoulder straps that can be adjusted. Bibs are a great choice for those who cannot stand both cold and hot weather. Additionally, the well-ventilated models regulate your body temperature so you do not feel suffocated.
How to Choose the Right Pants
You should be aware of the fact that ski pants are designed for spending long days and night in winter weather – they are supposed to protect you from extreme cold temperatures and wet weather. Before you select the pair, you should think about how you will be using them and where.
Are you going for a hike near a mountain that is known for bitterly cold winters? Or perhaps you will wear these pants in the backcountry? Or do you just want to go for a short vacation in late spring and hit the slopes?
With these questions in mind, you should consider the technical aspects of snowboard pants before purchasing them. Some of them are: ventilation, warmth, and weather/water resistance.
After that you are free to take a look at colors, design and style because if you are not warm and dry, you won't be able to enjoy yourself. Keeping in mind that there is a variety of companies that produce different ski pants, you should try on at least five or six different brands to see which one fits you the best. For more information on buying the right model, make sure to take a look at the most important features below.
The Most Important Features of Snowboard Pants
When you finally decide to purchase snowboard pants, there are a couple of important features to consider. They can be actually very crucial and help you decide which pants fit your requirements.
Climate
Important because you can decide which pants would fit you better – insulated or uninsulated. If you are a type of person who cannot stand cold weather at all and prefers being snuggled up in a warm, cozy room, then you probably need insulated pants.
But if you do love skiing, make sure to invest in pants of high quality, with insulation and weather protection. Do not forget that these pants need to have a ventilation system so your skin can breathe in them. Uninsulated pants are good for warmer climate and they also allow you to put other layers beneath. They are also less expensive.
Ventilation
Important because your skin needs to breathe beneath all those layers of clothing. If snowboard pants are of high quality, they probably also have a ventilation system. Almost everyone sweats while skiing, unless the weather is extremely cold, so it is always recommended to purchase pants with ventilation.
Durability and weather protection
Features that need to be considered. When you go skiing, you need to have pants made of waterproof material that is weather protected. Most of them are made of a synthetic DWR (Durable Water Repellant) coat that prevents water from going inside.
Another great waterproof material is GORE-TEX because it consists of a waterproof membrane that is also breathable. Other less expensive waterproof materials include sealed seams and tight-fitting gaiters.
Fit, comfort, and style
May not seem important, but after you have chosen the type of pants that suit you, then you can consider the finishing touches. Choose the pants that you feel comfortable in and that fit your body properly, especially in the waist band. They should also be the right length in order to keep snow from getting into your boots.
The pants should not be too tight or too loose, otherwise you might feel too stiff or too cold. Baggy pants will make room for cold air while the tight pants might suffocate you and make you all sweaty. All in all, invest in pants that make you feel good and make you look good, and that will make skiing even more enjoyable!
When it comes to pockets, avoid those that can be found at hips and backs because they can get in your way. The best ones have closures so the water cannot get inside. However, if you prefer backpacks, then pockets are unnecessary for you.
RECCO Rescue technology
A great thing if you, God forbid, find yourself lost in an avalanche or get hurt and unable to get back. If your pants are outfitted with RECCO, then the ski patrollers might be able to find you and save you in time. However, you should remember that this electronic device is not a beacon and you should visit its official site to learn more about its pros and cons.
The jacket and pants attachment
A great feature if you are skiing on a cold windy day because it holds your pants and jacket together. That means that there is a brand-specific loop that can be attached to a jacket of specific brands.
Think about the cuffs of your pants as well because they tend to get destroyed quickly. Make sure to check out the reinforced cuffs and internal gaiters because they will keep the moisture and snow from getting into your boots.
Seams
Basically holes in your pants that prevent moisture from getting in. It is important to check out the models that have sealed seams because they are of better quality. When a pant has fully taped seams that means that the edges of the seams are covered with waterproof material.
Critically taped seams are similar to the fully taped seams; however, they are only partially covered with waterproof material. Welded seams are the most expensive because they are the lightest but also the most waterproof on the market. The edges of two fabrics are sealed together instead of a standard seam.
Conclusion
To sum up, we have covered top 6 best snowboard pants for women that are made of high quality. They are durable, versatile, warm, waterproof and breathable; which means that there is at least one model that would suit your taste and requirements.
We have also covered some of the the most important features so you can easily choose the type that would match the activities that you prefer.
That being said, we have come to conclusion that well-insulated pants are always a better choice for someone who is going to spend bitterly cold days in the mountains.
However, uninsulated pants are better for those women who are going for a short vacation or perhaps do not mind low temperatures because they can simply customize the base layers depending on their activities.
Do not forget that it is more important to stay comfy, warm and safe and only after that you can decide on your favorite design and style!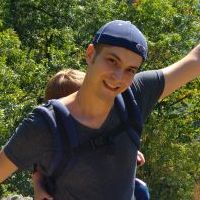 Daniel is a gear freak when it comes to hiking, climbing and camping. He went to REI Outdoor School to meet new people and learn best practices. Don't even try to argue with him about the latest backpack or ice axe, he tried most of them. Daniel's dream is to climb Mount Everest.