The first run of the day: the crisp air, the glittering snow, the rush of anticipation…this is why you are here. You've probably invested a lot of research and money into that board strapped to your feet, but how much time did you spend thinking about your snowboarding clothing?
Being cold and wet can ruin a day on the slopes. Wearing the right snowboarding clothing can help keep you toasty and dry all day, making every run feel like the first.
In the last decade, snowboarding gear designed specifically for women has seen some drastic changes.
While women's clothing started out as scaled-down, blocky versions of men's items, newer gear boasts tailored lines, stretchy fabrics, and colors to make you stand out on the slopes. In addition to style, remember that the best women's snowboard jackets offer a combination of warmth, dryness, flexibility and comfort.
Best Product Reviews
To get you started, let's look at six different snowboard jackets. These represent a range of features and styles. From basic shells to fully-lined jackets to versatile 3-in-1s, you're sure to find the right jacket for you.
Note: We get commissions for purchases made through links in this article
ADIDAS WOMEN'S ACCESS 2L JACKET
Material: Outer shell – 100% polyester; Lining – 100% polyurethane
Specific features: powder skirt; taped seams; zippered underarm vents; universal jacket-to-pant interface; hook-and-loop cuffs
This stylish polyester/polyurethane shell boasts all the essentials. Taped seams keep the water on the outside, where it belongs, while zippered underarm vents keep you cool and confident.
An adjustable powder skirt attaches to adidas snowboard pants to block the snow in the event of a wipeout. An adjustable hood and wristbands keep you cozy. The cute floral print carries a piece of paradise to the slopes and helps you stand out in a crowd.
This shell is loose-fitting and has moderate water-proofing, making it great for days of light snow and moderate temperatures. The lower waterproof rating (10K) may mean you'll end up all wet if you plan to spend all day on the slopes or in heavy snow. Also, because this jacket is a shell, you'll want lots of layers underneath on chilly days.
Related: If florals aren't your thing, Adidas offers a similar jacket in solid colors. Check out the Adidas Outdoor Women's 2L Wandertag Color Block Jacket. This jacket rocks a draw cord waist instead of a powder skirt, but it retains the waterproof and breathability characteristics of the Access 2L.
AIRBLASTER FREEDOM PARKA: SNOWBOARDING JACKET 2017
Material: Hammercloth (a proprietary fabric by Airblaster)
Specific features: taped seams; underarm mesh gussets; adjustable cuffs; adjustable hood; media pocket; goggle pocket; back vent
Airblaster's Freedom Parka has all the tricks to keep you dry. Lycra wrist gaiters fit snugly to keep snow out, and the attached hood keeps water and wind at bay. This shell has moderate waterproofing (10k), but you sacrifice a bit of breathability (8K). Fortunately, underarm mesh gussets and a mesh back vent help regulate body temperature.
This is a shell jacket with a tailored fit, which may limit the number of layers you can wear underneath, so it may be best for warmer days. Conversely, it's low-to-moderate breathability score could leave you soggy if it gets too warm.
Related: If you are looking for more features, like a powder skirt and a longer torso length, try the women's Airblaster Posh Parka. This jacket comes in light blue or black and is a bit more breathable (15K).
WANTDO WOMEN'S WATERPROOF MOUNTAIN JACKET
Material: Waterproof, breathable fabric shell; microfleece liner
Specific features: powder skirt; relaxed fit; inner pocket; sealed seams
This lightweight jacket with a furry fleece liner provides hours of warmth in the coldest of temperatures. It's waterproof and breathable outer shell blocks the wind, while the furry fleece lining keeps you snuggly all day long.
The company does not provide waterproof and breathability ratings, and the jacket does not have underarm vents, so if you are a hardcore rider, this may not be the outerwear for you.
While there appears to have been some initial confusion about sizing and fit, it now appears that the jacket is true to the sizing chart, and is designed to have a relaxed fit. The sleeves are long enough to not leave your wrists exposed. The inner lining does not zip out, which may limit this jacket' versatility, but it also reduces the need to wear bulky layers underneath and makes it great for double duty as your winter coat.
Related: For a similar jacket designed for lighter weather, read about the Wantdo Women's Windproof Breathable Jacket. This jacket does not have the fleece liner, so layering will be a must. Note: Read the sizing chart carefully.
UBON WOMEN'S JACKET
Material: 100% Polyester
Specific features: sealed seams; water resistant; inner fleece liner; removable storm hood; internal pocket
Similar to the Wantdo Mountain Jacket, this lined jacket is lightweight, waterproof and breathable. While it a good choice for many outdoor activities, it does not have the powder skirt that many riders love.
Ubon also does not provide waterproof and breathability ratings, and customer reviews do not mention how it performs on these measures.
The inner lining is not removable, which may reduce the need for numerous layers underneath, but it also limits the jacket's versatility. The biggest issue with this particular jacket appear to be the sizing. There are consistent reports of the item running several sizes too small, even when using the provided information for US sizing. Buyers have also mentioned that the colors were not always true to photos.
Related: If this style isn't right up your alley, check out this Ubon Women's Snow Jacket for a trimmed down take on the Mountain Jacket. Again, use the sizing chart. If you are unsure, a size larger than usual is recommended.
J&D LIFE WOMEN'S 3-IN-1 SNOWBOARDING JACKET
Material: Shell – Polyester, Liner – Fleece
Specific features: double liner; sealed seams; detachable hood; relaxed fit;
This 3-in-1 jacket features a waterproof, windproof, breathable outer shell with a removable liner. The fleece liner is warm and cozy, yet stylish enough to wear on its own. The outer shell has a breathable mesh liner that helps create air circulation inside the jacket. Sealed seams high-quality zippers prevent leaks.
The detachable hood makes the jacket versatile, and the relaxed fit gives you room to move. This jacket is reported to run small and to be better for late fall/early spring wear rather than the peak of winter.
Related: If you prefer your outerwear a little darker to hide the dirt, check out this Legendary Whitetails Women's Polar Trail Pro Series Winter Jacket. It has a warm fleece lining, plenty of pockets, and sleek trim.
PENNINGTONS WOMENS PLUS SIZE ACTIVEZONE 3-IN-1
Material: 100% Polyester
Specific features: removable hood; cuffs with thumbholes; wind and water repellent; zipper closure; zipped underarm vents
Description: This versatile plus-size ski jacket is perfect for a variety of outdoor activities. Its relaxed fit lets you move, and the shell and liner can be worn separately as conditions change. The adjustable bottom hem keeps out drafts, and while there is no powder skirt, it does provide some protection in the case of a wipeout.
The zip closure has both buttons and hook-and-latch fabric closures to block wind, rain and snow, and storm cuffs make sure you have nothing up your sleeve.
Related: Another cozy plus-sized option can be found in the Pulse Extended Plus Size Women's 3in1 Geo Ski Jacket, which comes in multiple colors and offers similar features and fit. It has a powder skirt, plenty of zippered pockets, and lots of great color choices.
Tips to Keep in Mind
If layering is your thing, choose a lightweight shell that you can use on sunny spring afternoons and can just as easily be stacked on top of layers for even the coldest winter days. These jackets can also be the most versatile when it comes to uses other than snowboarding, such as hiking, biking or general rain protection during your daily activities.
While basic shells are always a solid choice, some people prefer a lined jacket or the built-in layering of a 3-in-1. If you live in a colder climate and are looking for a snowboard jacket that can also double as a winter coat, of these may be the right choice for you. Peeling off layer after layer as you go about your day isn't always pretty, and sometimes you just want to be able to shed them all at once.
Features to Consider
Choosing the right jacket can make or break your season. You want something that will work throughout the winter and into the spring. It's also important to consider the type of riding you will be doing and where. Are you out west with big powder, or are you east coast with heavy, wet snow? Are you looking for the flexibility to ride slopestyle, or the aerodynamics to race downhill? Figure out what type of riding you'll be doing most often. But enough about you…
What features should you look for in a jacket? There are so many choices today, it's easy to become overwhelmed. However, being armed with a few key pieces of knowledge will help you find the perfect fit. Here are some basic questions to guide you through the essentials.
What is it made of?
There are a lot of high-tech materials on the market today. Gone are the days of wool and flannel. The jackets you find today will most likely be made out of one (or some combination) of three materials: polyester, microfibers and/or Gore-Tex.
Polyester is no longer just for tacky leisure suits. Today's polyester is a versatile fabric used in almost everything, from bed sheets to high fashion. The fact that it is quick-drying and resists mildew make it a top choice for outdoor gear. Polyester fibers can be woven tightly or loosely. The heavier and denser the fabric, the more protection it will provide from the elements. In addition, manufacturers typically add a layer of waterproof coating to boost water resistance.
Microfibers refer to extremely fine polyester and nylon fibers woven tightly together to create a light-weight, water-repellent/water-resistant fabric. These will usually be found in top-of-the-line products, and are totally worth the extra cash if you're hardcore. Again, microfiber jackets usually have a waterproof coating for extra protection.
Gore-Tex is a material engineered to block water drops from passing through while allowing water vapor (aka sweat) to escape. This keeps you and your base layers from getting soggy. It is usually applied as a layer to a polyester or nylon fabrics. (Fun fact: Gore-Tex is basically stretched out Teflon.) Today you will see the same material under many different names, as many clothing manufacturers have their own proprietary fabrics.
Will it protect me from the elements?
Here you are looking for specific features of the jacket. You will find that most quality outerwear comes with sealed or taped seams. This is because the seams and zippers are most vulnerable to leaking. Some gear contains specialized waterproof zippers, but mostly you will be looking for flaps that serve as an extra layer around the zippers, sealed with either snaps or a hook-and-loop (think Velcro) closure.
If your snowboarding skills fall somewhere short of Olympic caliber, you may want a snow or powder skirt in your jacket. This is an inner ring with an elastic band at the bottom that keeps the wet stuff out when you wipeout. Sometimes these come with attachments that let you hook them to you pants. Similarly, you will want to seek out adjustable cuff closures on the sleeves, and maybe even some of those nifty thumb loops to keep your sleeves from riding up.
Your jacket may also come with waterproof and breathability ratings. Waterproof ratings are generally expressed in mm. For example, you may see a waterproof rating of 10,000 mm, or 10K. You may see numbers ranging from 0 mm (or 0K) to 20,000 mm (or 20K); the higher the number, the more waterproof the garment. Breathability ratings are expressed in similar values, with a higher number indicating a more breathable fabric.
How does it fit?
This is important to consider, though it largely comes down to personal preference. Some free-wheeling riders prefer a relaxed, baggy fit in their jackets, allowing for full range of motion.
Others prefer form-fitting gear, where excess fabric does not weigh them down or get in the way. Keep mind, however, that a fit that is too snug will limit the number of layers you can wear underneath.
Is there space for my gadgets and gear?
Pockets, pockets, pockets! Most jackets come with standard hand-warming pockets in the front and a small chest pocket. If you like to carry your tech with you, look for inner pockets specifically placed and designed to carry a phone or music player.
Some also come with designated pockets for goggles, as well as sleeves or clips for ski passes. A place for everything, and everything in its place.
Is it versatile?
Some jackets represent a big investment. You may want to consider whether or not your jacket has multiple uses. Jackets with a quality outer shell can be useful as an all-purpose rain jacket.
Fleece liners can be zipped out and worn to the lodge for cocktails. Versatility can be especially important if your trip to the slopes involves an airplane ride and carry-on space is valuable! Some lined or 3-in-1 jackets can double as your winter coat.
Is it worth it?
Jackets are available at a variety of price points. Generally speaking, you get what you pay for; however, some amazing deals can be found in the off-season. Make you choice based on the quality of the jacket, your intended use (or multi-use) and your budget.
Decisions, Decisions
After reading this, you should now be armed with the basic information you'll need to make a sound decision. The best jacket for you should have the right combinations of fabrics and features to match your personal riding style, as well as the conditions in which you typically ride.
All of the jackets reviewed here are ideal for the moderate elements experienced during a typical day on the slopes, while the variety of features give you plenty of great options. You'll have to decide which are right for you.
Remember, your ultimate goal here is to be prepared for an amazing day on the slopes. Staying warm, dry and comfortable all day will leave you with enough energy and good humor to also enjoy your evening at the lodge or at a local bar with friends. What are you waiting for? Gear up and get out there!
By the way, if you found this article to be at all helpful, or if you have comments about your experience with any of these jackets, let us know by leaving a comment! Heck, comment even if you just want to say hi or tell us about your last shredding session!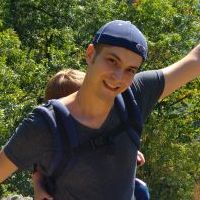 Daniel is a gear freak when it comes to hiking, climbing and camping. He went to REI Outdoor School to meet new people and learn best practices. Don't even try to argue with him about the latest backpack or ice axe, he tried most of them. Daniel's dream is to climb Mount Everest.