Skiing is a great way to exercise and enjoy the cold winter months, but to fully appreciate this rigorous sport, you need to be dressed appropriately.
Wearing thick bulky layers isn't an option when you need mobility on the slopes, so finding the best women's ski pants that are lightweight, yet still warm, will keep you outside enjoying the fresh powder all winter long.
Best Ski Pants for Women
Note: We get commissions for purchases made through links in this article
White Sierra Women's Toboggan Insulated Pants
Weight: 1 lb
Specific Features: Nylon faille coated woven shell, polyester taffeta woven lining, 100g polyfill insulation, zippered pockets, reinforced scuff guard
Best Use: Skiing, snowboarding, tobogganing
Description: These pants are extremely comfortable, with a nylon fabric shell and a waterproof coating. This will help to protect you in the snow or light rain you will stay dry, but the seams are not taped, so in heavy rain, you won't be entirely protected.
The combination of the polyester taffeta woven lining and the polyfill insulation will help to keep you warm throughout the day. There is an internal adjustment on the waist, and the pants are secured with dual buttons. There are two large pockets on the front of these pants that are secured with zippers. Articulated knees match your leg's natural shape, giving you a more comfortable fit while still providing you with the mobility you need on the slopes.
Elastic on the gaiters hold the pants tight on your ankles, keeping the snow out of your pants and boots. There are also reinforced scuff guards on the inner ankles of these pants, protecting them from the damage they could sustain from rubbing against sharp objects. The White Sierra Women's Toboggan Insulated Pants have either a 29" or a 31" inseam, and come in both black and asphalt.
Related: Also available from White Sierra is the Women's Toboggan Insulated Bib ski pants, which have adjustable shoulder straps and the large bib on the front and the back for added warmth in colder temperatures. They replaced the two front pockets with one side one, but still have the same insulation and waterproof material. These are best for use in lower temperatures, but may be too warm on the average day.
Spyder Traveler Pant
Weight: 1.7 lbs
Specific Features: 360 degree stretch Nylon with Xt.L 20k/30k Laminate and Spylon DWR, 40g PrimaLoft Black Insulation Eco, zippered pockets
Best Use: Skiing, snowboarding, winter sports
Description: Not only is the Spyder Traveler Pants stretch nylon fabric comfortable to wear when maneuvering out on the slopes, the waterproofing keeps you dry no matter how many tumbles you take in the wet snow. The seams are critically taped, which means only the most important ones are waterproofed, but unless you happen to flop over in a puddle on one during the day, this shouldn't cause any leaking in your ski pants.
There are two front pockets that have waterproof zippers, so you don't need to worry about your belongings getting wet when outside in damp weather. There are zippered vents on the insides of your thighs that can be used for air circulation, keeping you cool on warmer days and zipped up to retain the heat when the temperature drops.
There are another set of waterproof zippers on the ankles to make it easier to slip your boots on, and the inner snow gaiters have elastic to grip the tops of your boots and keep your feet snow-free. The waist has an external adjustment, as well as a powderskirt attachment to keep the snow out of your coat if you happen to fall over in the powdery snow.
PrimaLoft insulation keeps you toasty warm all day long. These pants are styled with a women's body in mind, with a tailored fit that flatters your natural feminine shape. The Traveler Pants also come in a wide variety of colors, so you should have no trouble finding a pair to suit your style.
Related: There is another version of these ski pants, The Traveler Athletic Fit Pants, which are made with the same materials, but have a tighter fit on the legs and ankles, have extra pockets on the back, and have the bottom ankle zippers on the back instead of the sides. This pair is better for those who like to ski hard, but for those who prefer a more relaxed fit, the tailored Traveler pants are a bit roomier.
Columbia Women's Bugaboo Pants
Weight: 1.6 lbs
Specific Features: 100% nylon Legacy twill shell with Omni-Tech waterproofing, 100% nylon embossed taffeta lining, zippered pockets, reinforced leg hem
Best Use: Skiing, snowboarding, outdoor sporting events
Description: Snow, wind, or rain will no longer be an issue when wearing the Columbia Bugaboo Pants, thanks to the Omni-Tech waterproofing, which not only keeps the wet out, but are breathable enough to keep you from overheating when enjoying some rigorous runs down the mountain.
The critically tapes seams help to keep you dry and toasty warm on damp days. There is a reinforced hem on the legs that resists tearing. The waist on these pants has an internal adjustment, and there are also belt loops on the outside in case you need an extra bit of tightening. There is also an internal adjustable leg gaiter, so you can tighten it as much as needed to fit snugly over your boot to keep the snow out.
The lower leg has a couple of snap gussets on the sides that can be opened for a wider ankle when putting on your boots. There are zippered pockets on the sides for storing small items that you wouldn't want to lose. The cut of these ski pants is flattering, without sacrificing mobility, are available with either a 30.5" or a 32.5" inseam, and come in seven attractive colors to suit any style.
Related: Columbia also has a Bugaboo Omni-Heat Insulated snow pant available that is similar in make and material as the regular Bugaboo pant. The difference is that the insulated pair comes with Omni-Heat thermal reflective insulation that helps you to retain your body heat for a warmer pair of ski pants.
If you are planning to be braving lower temperatures where this type of insulation would be necessary, they are a great option, but in average temperatures, the regular Bugaboo pants will keep you warm enough for any activity.
Arctix Women's Cargo Snow Pants
Weight: 1.4 lbs
Specific Features: Dobby shell with waterproof and wind resistant 3000mm ThermaLock coating, 210T Taffeta lining, 85 grams ThermaTech insulation, zippered and cargo pockets, 600 Denier Ballistic reinforced ankle, scuff, and hem guards
Best Use: Skiing, snowboarding, hunting, fishing, outdoor or cold indoor sporting events,
Description: Despite the layer of ThermaTech insulation included in the make of these snow pants, they are still lightweight and thin, perfect for maintaining your mobility when out enjoying any winter sports or other cold weather activities. The outer material keeps the water out so you stay dry all day.
The Arctix Womens Cargo Snow Pants is also wind resistant and has critically reinforced and sealed seams to add extra protection and comfort. The waist is easily adjusted, giving you the proper fit, and there are also belt loops if you need to go a bit tighter. The reinforced areas will keep your pant cuffs intact, protecting against normal daily wear. The boot gaiters have grippers on them so they can create a seamless integration with your boots, locking in the heat while keeping the snow out.
The relaxed fit and the articulated knees provide a comfortable fit, giving you the room to move naturally. There are two front zippered pockets and two side cargo pockets, as well as a D-Ring to hang keys, lift tickets or other items, so you will never have to worry about a lack of storage for your smaller items.
There have been some issues with sizing, with many women finding their normal size to be too large with these ski pants, but with the excellent, friendly customer service at Arctix, you shouldn't have any trouble if you do need to replace them with a better fitting pair.
Related: Arctix also makes a pair of Women's Snowboard Cargo Pants that are made with the same waterproof and wind-resistant material and have many of the same features as the Cargo Snow pants. The difference is that the Snowboard pants have a hidden zippered cargo pocket to replace the Velcro ones, and they also have lace hooks to attach to your boots and keep them secured to your gaiters.
The North Face Women's Freedom LRBC Insulated Pants
Weight: 1 lb
Specific Features: 100% Nylon Oxford shell with 189g Dryvent, 60g Heatseeker insulation, zippered and Velcro pockets, reinforced edge guards, chimney venting system
Best Use: Skiing (downhill, backcountry, cross country), snowboarding, tubing, horseback riding
Description: The Freedom LRBC insulated pants are lightweight and waterproof, so you won't get soaked no matter how many times you tumble into the snow. They are also breathable, keeping you comfortable and regulating your body temperature, keeping any sweat your body naturally creates from soaking you from the inside.
The seams are fully sealed, giving you complete protection from the wet and the wind. There are adjustable waist straps so you will always have the perfect fit, and the relaxed fit and articulated knees provide you with the mobility and the comfort you need when out on the slopes. Inner thigh vents have mesh gussets, giving you the ability to cool off without letting in the moisture.
The StretchVent gaiters have gripper elastic to keep them firmly wrapped around your boot, reducing the risk of snow in your boots while you're out enjoying your day. There are reinforced edge guards which resist tearing and abrasions.
Two front zippered handwarmer pockets and one side Velcro cargo pocket give you the storage you need for a variety of small items, and can warm those fingers when not racing down the slopes. These snow pants come in 11 different colors, so there should be no problem finding one to meet your particular style.
Related: There are also a pair of Women's Freedom LRBC Pants available from The North Face that are almost exactly the same as this pair, though without the layer of Heatseeker insulation. If you're in warmer climates and don't require the added warmth, they are still a great pair of ski pants. But in colder areas, the insulation is a necessary addition.
Patagonia Snowbelle Insulated Women's Snow Pants
Weight: 1.34 lbs
Specific Features: 75-Denier polyester fabric with H2No 2-layer waterproof breathable laminate, Polyester taffeta lining, 3.8 oz brushed tricot waist lining, 40G Thermogreen insulation, embedded RECCO reflector, zippered handwarmer pockets
Best Use: Skiing, snowboarding, snow sports
Description: Though incredibly durable, the outer layer of the Patagonia Snowbelle Insulated Women's Snow Pants still feels soft and lightweight. The 2-layer shell fabric is waterproof and windproof, keeping you warm and dry all day, while still giving you the breathability you need to stay comfortable inside them.
The insulation keeps you toasty warm even in the low January temperatures. The waist has an adjustable elastic tab to customize the fit as needed, with a brushed tricot lining to keep moisture from collecting. There are also belt loops if you still require extra tightening, and the closure on the front has two buttons and a zippered fly. On the inner thighs are mesh-lined vents for increased temperature control.
Scuff guards on the inside of the leg and the bottom hem provide protection from tears, and the inner gaiters grip your boots to keep the snow from slipping inside them. Two front zippered pockets keep your fingers toasty. There is also a webbing loop on the back of the pants that can be attached to the powder skirt on any of Patagonia's snow jackets.
For additional safety, these snow pants also have an embedded RECCO reflector, which can enhance radio signals from search-and-rescue RECCO detectors, increasing the likelihood of finding a person who is trapped beneath the snow after an avalanche.
Related: Patagonia also makes Women's Insulated Powder Bowl Pants that have many of the same features as the Snowbelle snow pants, but with 2-layer Gore-Tex fabric and thicker 60g Thermogreen insulation. The zippers are also watertight and coated, to ensure your belongings will stay dry.
If you need the extra protection from dampness and the cold, the Powder Bowl snow pants may be a better choice, but for average use in damp areas, the Insulated Snowbelle snow pants are an excellent option.
What to Look for in Women's Ski Pants
Skiing requires a variety of gear, all with different features and styles to choose from, and ski pants are no exception. Knowing what to look for to keep you warm, dry, and comfortable when out in the chilly weather will make the decision on which pair to buy for your chosen winter sports a much easier process.
Warmth
This is the most important thing to consider when purchasing your ski pants. Every person is different, with some who find it cold no matter where they are, and others sweat even in chilly temperatures. Some ski pants are made using a shell with some variety of lining that give you a bit of warmth and comfort, while others have a layer of insulation as well for colder temperatures.
There are even unlined ski pants, used more for technical skiing where you need less weight and more breathability. Of course, if you find you need a bit more warmth, you could always add a thicker layer beneath the ski pants if needed.
Waterproofing
Even if you are skiing in relatively dry areas, having ski pants made of quality, waterproof fabric is still important, to ensure that if you get covered in snow it won't soak through and wet the clothing beneath.
Some ski pants have a waterproof rating in millimeters, with the lower numbers being less water-resistant than the higher numbers, but not all fabrics use this rating. Another form of waterproofing is in the seams. Critical taped seams mean that only the more important ones have been waterproofed, while the rest can still leak if wet from water or snow.
Fully taped seams means that every seam has been taped to keep all moisture out. How much waterproofing you need depends on the climate you live in, how wet or dry the area is, and what type of activities you'll be doing when wearing your ski pants.
Gaiters
These are a layer of fabric under the cuff of your ski pants and have a variety of designs. Some use elastic that fits tightly around your boots, while others have hooks to connect to your laces. No matter the design, these have one purpose, which is to cover your boot to keep the snow out of them.
Cuff Reinforcement
This is a stiff, durable fabric found either on the inner ankle or around the back of the cuff of your ski pants. It is there to protect the cuffs from tearing due to contact with your ski edges or other sharp objects that could otherwise damage your ski pants.
Vents
Though not necessary, vents can be handy to cool you off if you get too hot on the slopes or a cross country trail. They are usually found along the seams on your inner thigh, with mesh lining inside to keep the snow out, and are accessed with zippers.
Pockets
Pockets are not only great for holding your phone and keys, they can also carry snacks, maps, and other essential items you may need while skiing. And of course, they are great to warm up your hands when waiting for the lift.
Powderskirt Attachment
Some ski pants come with loops or other types of attachments that can be used to connect your pants to the powderskirt on the inside of your jacket, giving you the ultimate protection from snow and icy winds that could otherwise slip under your jacket or down the back of your pants.
Fit and Style
Let's face it, ladies, there is nothing worse than being mistaken for a man, no matter where you are or what you're wearing. Having ski pants that fit well and show off your femininity may not be a necessity, but it can make you feel great while you're stepping into the skis or racing down the hill. You want your ski pants to be loose enough to keep you moving freely, but tight enough that you won't be tugging them up all day.
Be sure to try them on and walk around a bit, and even sit down in them, so you know they will comfortable when you take them out to your favorite resort. Ski pants also come in a variety of colors, so you should be able to match a pair to your preferred look.
After reading up on all the features available on your average pair of ski pants, you'll be ready to start shopping. There are dozens of different brands to choose from, which is why we've gathered a variety of the top ski pants available, to help make your search a bit easier.
What's Next
Just because winter is cold, doesn't mean you have to be. That's why having a decent, durable, and warm pair of ski pants can help to make your time on the ski slopes, or whatever other winter activities you prefer, that much more enjoyable and worthwhile.
Of course, there are numerous other types and brands of ski pants on the market today, which is why we welcome any comments if you have found one you think could fit in with the others on our list.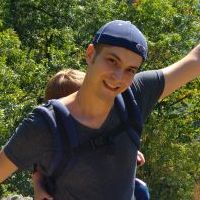 Daniel is a gear freak when it comes to hiking, climbing and camping. He went to REI Outdoor School to meet new people and learn best practices. Don't even try to argue with him about the latest backpack or ice axe, he tried most of them. Daniel's dream is to climb Mount Everest.