Skiing and snowboarding are a blast! Biting into some fresh powder with a view for miles is awesome. But exposing yourself to a winter mountain climate, even if the weather is cooperating, is something that you need to prepare yourself for with the necessary equipment.
The skis, boots and bindings are obviously important, but equally important is what you choose to protect yourself with from the elements.
Luckily in this era, there are many choices for outerwear that is purpose-built for women who want to challenge the wild mountains, and take care of themselves while they do it with the best women's ski jackets.
If you are going to begin skiing or snowboarding as a hobby, or your old jacket is wasted, you need to decide what kind of jacket you are going to invest in. There are a multitude of options, features and brands and it can be quite confusing, especially with the wide range of prices that you are going to encounter when you start to shop for a jacket.
This article is going to help you to know what features add value to a jacket, and better acquaint you with what is available before you go out shopping. The biggest thing you are probably going to notice right off the bat is the vast difference in price between jackets.
As we explore performance outerwear, we will see that the features that are built into a jacket will be what creates this variance, and you will need to decide if you want to, or need to spend the extra money for abilities you may never use.
Note: We get commissions for purchases made through links in this article
Best Women's Ski Jackets
There are many, many jackets to choose from, especially if you are shopping for your first ski jacket. Keep in mind if you are just getting into the sport, you can always try a jacket out for a season or two, and see how it goes before you decide to upgrade.
You really get a lot for your money these days and the old jacket will always be useful for something.
Alion's Outdoor Warm Winter Jacket
Material: 100% waterproof polyester
Features: Claims to be waterproof and is very budget-friendly. Has three zippered exterior pockets and built-in hood.
The Alion's Outdoor Warm Winter Jacket is the most inexpensive model featured in this article, and is so by a wide margin. It appears to be an all-in-one mountain sports jacket, and for the less then price of an weekend lift-pass, you get a jacket. Due to its low price, it is safe to assume that it is not going to be of the same quality as some of the more expensive offerings.
But for the woman who is not an enthusiast or just trying snowboarding out, this jacket makes a lot of sense. The built-in hood will help to keep your neck and head warm, and the zippered pockets allow you to keep your smaller devices on your person without the risk of losing them if you do fall down.
Jack Wolfskin's Impulse Pro Textapore Jacket
Material: 50% polyester / 50% polyamide
Features: Waterproof, windproof and uses polyamide to reinforce high-wear areas. Pit zips, and large vertical zippered pockets.
The Jack Wolfskin Impulse Pro Texapore Jacket is a model that blends higher end design with mid-range materials to deliver a lot of performance for a very reasonable price. But keep in mind, it is a shell; it does not have any sort of insulation for warmth. Also, this jacket was not designed specifically for skiing or snowboarding, so it is not as long as a jacket that is meant to be on the slopes.
One other thing to be aware of with this jacket is that the hood is not at all insulated, and not separate from the collar. This is typical of any shell, and is not a problem, just something to be aware of. In a worst case scenario, you would need to invest in a balaclava for harsher environments.
Spyder AMP Jacket
Material: 100% polyester
Features: Built for mountain sports. Detachable hood, two zippered pockets and taped seams. SPYLON and Xt.L waterproofing, both in-house technologies. 3M Thinsulate 100g insulation.
The Spyder AMP Jacket purpose-built, all-in-one jacket delivers everything you need to get out on a snowboard, and at a very fair price. The waterproofing system is comprised of Xt.L membrane and SPYLON coating, and is probably more than adequate for the needs of most snowboarders.
Spyder claims that after 20 washings, SPYLON retains 80% of its water-repelling ability, which is excellent. 3M Thinsulate is an industry standard, and overall, this is a great jacket for the money. The only thing that is missing is pit-zips, but at this price-point, who can complain?
There are also some really attractive colors to choose from, and with the removable hood, this would make a great daily-wear winter jacket.
Arcteryx Sentinel Jacket
Material: Gore-Tex N70p 3Layer
Features: Built for high mountain skiing / snowboarding, cut especially for a woman. GORE-TEX waterproofing. Taped seams and waterproof pit-zips. Powder skirt with option to attach to pants, 3 zippered exterior pockets. Flannel backing for light insulation. Hood compatible with helmet.
Welcome to the big time. The Arcteryx Sentinel Jacket is amazing, and has pretty much any feature that could be desired for advanced skiing and snowboarding. It is made from an advanced GORE-TEX fabric, so the water-resistance and breathability of this garment are sure to be excellent.
This jacket has a powder skirt that is made to attach to ski pants in order to further protect you from snow as you blast through some virgin powder at 10,000 feet. With a jacket like this, you have to ask yourself if you are really going to be snowboarding at the level that this jacket was designed for. One of the big pluses to a jacket like this is that Arcteryx spends a lot of energy on getting the fit for a woman just right.
What may surprise you, is that this is not really an all-in-one jacket, and while it does have a flannel backing, if you plan on using it in colder climates, you will still need to buy a liner to keep you warm. This is probably done to add versatility to the garment, as it is not always that cold up on the mountain, especially if you are on a straight shot down, and sweating a ton!
Orage Nina Insulated Jacket
Material: Prime 20 synthetic
Features: Lightweight, waterproof, built-in insulation. Collapsible, removable, helmet compatible hood, snow-skirt and integrated wrist gaiters. Lots of pockets, snow phone leash, pit-zips and taped seams.
The Orage Nina Insulated Jacket represents a great compromise between price and performance. Designed specifically for skiing, it has a built-in powder skirt, and wrist gaiters which will make a big difference if you get into some heavy powder. It has a great zip-up neck, and removable hood that is compatible with a helmet, which is a handy feature for more advanced skiers.
Overall, everything that you would want to see on a high-end technical jacket is present, like pit-zips and fully tapes seams, and it is constructed from a lightweight, waterproof synthetic fabric. It is made with an integrated liner, but like the other high-performance jackets, you may need to add a layer or two for colder conditions.
The removable hood adds a lot of versatility, and this would be a great jacket to use both on the slopes and as a daily wear winter jacket.
Fuseform Brigandine Jacket
Material: 91% cordura nylon / 9% elastane
Features: Windproof, Waterproof, fully taped seams highly breathable HyVent fabric. Contoured collar, helmet compatible hood. Many pockets, internal pockets waterproof. Adjustable powder skirt with ability to attach to pants. Thumb-hole cuffs on sleeves. Pit-zips and YKK water resistant front zipper.
The Fuseform Brigandine Jacket was designed in collaboration with Angel Collinson, who is a professional big mountain skier and extreme athlete. This amazing woman actually jumps out of helicopters at 10,000+ feet with a pair of skis on and a "see you at the bottom" attitude.
So as you can imagine, this jacket has every conceivable feature, is made from the best stuff on earth, and was purpose-built for the most demanding conditions that exist. One interesting design choice, among others, is that it has jacquard abrasion zones to make this cordura nylon (a type of polyamide) garment last even longer.
Clearly, this is a jacket that is aimed at the advanced winter sport enthusiast, or professional. It is built with a tricot liner, so you will need to buy some insulation if you plan on being in really cold, harsh environments with it.
There is really no downside to a jacket like this one, other than the price, nor are you going to find a vastly better jacket in existence. At this level, it is all about preference.
What's Inside Makes all the Difference
Lets take a look at the features that you are going to find when you start to shop for your skiing apparel. All of these factors are going to influence the price and abilities of your jacket. Deciding what is important to you will make shopping a little bit easier, and you won't buy more or less than you need.
If you plan on cutting grooves out on the mountain every weekend, ploughing through virgin powder, or you are a professional who has to be on the slopes in challenging conditions, spending the extra money is a must.
But there is no need to spend top dollar if you are going on a skiing vacation with your boyfriend, and may never go again afterwards. If you end up loving the sport, you can always upgrade later on!
Material
Polyester and polyamide are the most common types of synthetic fabric, and all high performance outdoor apparel is going to be made from one of them or a mix of the two. Polyester is a very broad term, and there are hundreds of different kinds of polyester and polyamide that comprise varying levels quality and performance.
The highest quality fabrics incorporate GORE-TEX technology, or something like it, and while these technologies are very expensive to add to a jacket, their use does represent a valuable addition to the capabilities of the garment.
There are some major differences between polyester and polyamide when it comes to weight, appearance, texture and moisture handling.
Generally, polyester is the material of choice for outdoor wear because of its resistance to absorbing moisture. Polyester is also a much lighter fabric. Though it is less durable when compared to polyamide, modern high-performance polyester is a very strong material in its own right.
Polyamides resist moisture as well, but act more like a natural fabric, and certainly absorb more moisture than polyester. Of the two, polyamide is a more durable fabric, and many people prefer its texture over polyester. Unfortunately, polyamide is a much heavier fabric, and because of it water absorption it is less than ideal for the shell of a high performance jacket. When it is utilized, it is likely to be used for its strength, in places that are susceptible to wear and tear.
Waterproofing
To a certain degree, polyester is naturally waterproof, as it is considered to be "hydrophobic" or, in English, unable to absorb water. Unlike natural fibers, and to a lesser extent, polyamide, the fibers in polyester are not absorbent. Think about natural fiber and polyamide (sort of) as a paper towel, and polyester as plastic wrap.
Water simply can't get in the fiber. But! Just because the fiber itself is unable to hold water, it does not mean that the fabric will keep moisture from penetrating it. For example if you are wearing untreated polyester in a monsoon, you will get soaked, but the fabric will be only lightly saturated when seen at the level of the fiber itself.
To achieve a fabric that is waterproof, textile manufactures use coatings or membranes that repel moisture. These membranes can be designed and used with most kinds of fabrics, but are most commonly used with synthetics for outdoor apparel. And this is also where things get more complex, and more expensive.
GORE-TEX is a membrane that is made to achieve water resistance, among other benefits it gives to a fabric. In many cases it is custom made and manufactured in cooperation with a specialized garment maker for their needs.
Windproofing
This is a feature that is not as commonly talked about, but is probably more valuable to a winter athlete than waterproofing. The wind will rob you of your warmth faster than anything else when you are way up on the powder, shredding your guts out.
For this reason, it is a great idea to buy a jacket that has been windproofed to at least 20mph. Sadly there is no industry standard for windproofing so unless you are able to test the fabric yourself, you will have to take the manufacturer's word for it.
Also keep in mind, buying a highly windproofed jacket is also not a great direction to go in, as the more wind resistant a jacket is, the less it "breathes", preventing you from shedding excess heat and moisture.
Breathability
It would be cheap and easy to make a jacket that was both waterproof and windproof. But, that jacket would be unwearable. And this is where the magic of modern polymers mixes with high priced membranes, to make garments that are truly marvels of human engineering. In a word, modern adventure jackets "breathe".
One of the most important things that a technical garment does is balance exterior climate protection with your body's ability to self-regulate. When you are out there skiing and snowboarding, you are exerting yourself physically, and that means your body is producing heat and sweat.
The higher-end jackets are made from materials that allow the moisture and humidity from your body to escape, while not allowing wetness or wind from the exterior world in. An advanced jacket will also insulate the person with a material that allows them to maintain a comfortable amount of warmth, but as little moisture as possible.
This is known as "moisture wicking". This is not an easy balance to achieve, and also, this is where the cost between jackets begins to widen. In order for a jacket to do all of this, the fabric can't be truly waterproof. The most common technology that is utilized in high-end, breathable membranes is made by GORE-TEX.
This membrane is comprised of a thin layer of TEFLON, which is bonded to either one or two more layers of material, depending on the needs of the manufacturer. While the extra layers are important, the secret to the functionality is the microporous TEFLON layer.
This membrane is porous, but the size of the holes is extremely small, about 20,000 times smaller than a single drop of water! Because the water in your perspiration evaporates while inside of your jacket as a result of your body heat, it is able to pass through the TEFLON layer.
A water molecule is smaller than the holes, about 700 times smaller to give you some idea, so your perspiration has no problem leaving the interior of the jacket. This allows you to stay dry and warm, and not have to worry about any external moisture getting in.
To some degree all modern outerwear tries to emulate this technology, but don't expect some of the cheaper offerings to have the same performance that the high end fabrics offer. In this regard, you do get what you pay for. Some manufactures use GORE-TEX technology, others have their own in-house membranes that are comparable in performance.
The cheaper fabrics generally have some kind of membrane applied to them, but they may not be as efficient in allowing heat and moisture to leave. This will end up leaving you wet by the end of the day, and you are sure to get cold and soggy fast when you vent that extra heat and your body temperature drops.
Design
As much as the material matters, the way a jacket is designed is just as important to consider when you go out shopping. Some jackets are specially designed for use for snowboarding, and others will work well for a hobbyist, but are not necessarily purpose-built for a snowboarder.
In addition to the cut, some of the higher end models offer things like "pit-zips", which is a zipper in the crotch of the arm, in case you need to shed heat, fast. Seam-taping is another high-end feature worth knowing about. When a seam is created, it is a weak spot for water-resistance.
The solution for this is a line of tape that runs across the length of the seam, to prevent water from passing through. Usually this tape is made to resist water to the same degree as the fabric it is being used on, and is a feature that you will see on any high-end jacket.
Another thing to consider is whether you want to buy an all-in-one jacket, which means the insulation and shell are joined permanently, or would you prefer to buy an uninsulated shell, and then choose a liner to complement it. Both options have their advantages, and it is largely a personal choice.
The basic design features that are the most important for a skier are:
A hood: the conditions on a mountain can change fast, and vary greatly as the altitude climbs. Having to ability to protect your head is invaluable. Don't buy a jacket that is missing a well-made, usable hood that will stay on when you want it to and out of your way when you don't need it.
A high, insulated collar: will offer some amount of insulation as well. This part of a jacket allows you to keep the wind and snow off of your neck and can really help you to stay warm. If conditions get rough, a good collar will work in concert with the hood to keep your body protected and warm. If the sun is shining, and you are working up a sweat, you can always drop the zipper to vent all that extra heat.
The sleeves and cuffs on a snowboarding jacket are extremely important. They work with your gloves to keep the snow out, either when powder is spraying when you cut, or you're wiping out. Regardless, the snow is going to do its best to get through, and having long sleeves and cuffs that you can cinch down is the only thing that is going to keep your hands dry and warm. While not an absolute deal-breaker, if you are going to use your jacket more than once or twice, make sure that it has adjustable cuffs. In addition to keeping snow out, adjustable cuffs knock the wind way down when you need them to, and that never hurts.
A powder skirt. This feature is really great to have if you are a skier, but is not 100% necessary for a snowboarder, if you plan on using bib overalls when you board. Really, this is a pretty good plan, as snowboarders have different needs than skiers, and they also fall differently. When a snowboarder falls, snow is almost certainly going to be forced against the pant-line, almost every time. And this is where the powder skirt is only mildly effective. So while it is a nice feature for your jacket to have, it is not necessary.
The last consideration is whether you want to view your new snowboarding jacket as a multipurpose jacket, or not. If you live north of the 45th parallel, then you should know that having good quality cold-weather gear is not a luxury, it's a necessity. And to many, spending five hundred dollars on a jacket wold seem outrageous under normal circumstances.
Before you decide that a top of the line jacket is a waste of money, go and see one in person. Handle them, look at the workmanship and the quality of every single part. The quality you are getting for your money is out of this world, and they really do stand behind their products.
If a jacket is made for harsh mountain environments, it will do equally well in January on the windswept iron range of Minnesota, or the frozen grasslands of Saskatchewan. They will also last a decade or more when cared for.
So all things considered, a high-end jacket is really not such a bad investment for those of you who live in region that has a challenging winter climate.
Final Verdict
The most important thing that a person can do before they go to buy a jacket that they may be using frequently is to decide what they are buying this garment for. If it is the boyfriend-skiing weekend scenario, and you have never snowboarded before in your life, don't overspend only to have to sell it in the springtime.
If you know you are going to need good gear because you love the sport or do it for a living, don't skimp. Buy good stuff that will last; it ends up being cheaper in the long run. Shop around, and don't be in a hurry. Above all, enjoy yourself!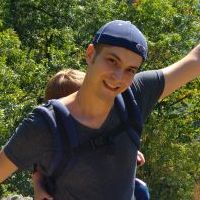 Daniel is a gear freak when it comes to hiking, climbing and camping. He went to REI Outdoor School to meet new people and learn best practices. Don't even try to argue with him about the latest backpack or ice axe, he tried most of them. Daniel's dream is to climb Mount Everest.