When the thermometer is dropping and the winter wardrobe comes out of storage, women everywhere are aware that all winter clothing is essential for health, comfort, and warmth to enable us to live our lives without any hindrance from the elements.
The best winter gloves for women are an essential item in every wardrobe. They are available in a variety of styles, sizes, colors, fabrics and they all have their own individual attributes.
When your hands are cold you are miserable and unproductive, never mind the danger of frostbite or the life-threatening hazards cold numb hands pose to winter sports enthusiasts. For some of us jumping on the bus on the way to work or college is an extreme sport when our hands are cold.
Taking a look at the best women's winter gloves
We have broken it down into a perfect selection to suit your lifestyle, work, fashion, sports, and hobbies. Take some time to quickly find out which gloves would be ideal for you.
Note: We get commissions for purchases made through links in this article
Metog Suede Thinsulate Thermal Insulation Mittens
Weight: 28.349 grams
Dimensions: 27.178 x 13.97 x 7.112 centimeters
Colours: Beige, Beige White, and Black Tweed.
Design Features: Knitted Anatomically with the softest suede, Deer Leather Palm insert, these glove mittens are 50 percent wool and 50 percent nylon, with a fleece interior and 100% thermal insulation with 3M™ Thinsulate™. The open fingertips give you all the versatility you need when phoning, or working on your computer, with a mitten cover flap for that extra layer of warmth on those very cold days.
Ideal Uses: These Glove Mittens are a Winter essential that will suit your everyday lifestyle, indoors and outdoors.
Description: 3M™ Thinsulate™ is an insulation lining that gives your clothing the flexibility to move freely while keeping you warm. It allows the fabric of your clothing to contract and expand with the temperature and your movements. Thinsulate™ allows moisture to escape while trapping your body heat inside your clothing, keeping you warm despite the cold elements around you.
The mitten flap is held back with Velcro when you turn it down. This is a very popular product and comes highly recommended. The wrists are elasticized so they are a nice tight fit on the wrist. These are not ideal for heavy manual labor, as the suede palm insert could catch on objects. It is a knitted glove and may not be durable enough for manual labor.
The thumb is covered at all times so it is a little more difficult to text with them on. The size tends to cater more for larger hands, although people with smaller hands prefer the extra space for mobility because the fingers are cut off the bigger size does not impact negatively on the use of your fingers.
DREAMY Winter Outdoor Windproof Cycling Glove
Colours: Pink with black palm insert, Black with black palm insert
Design Features: Top quality 100% Nylon Fabric, with 3 particular insulation layers which make the gloves warm, breathable and windproof, enabling moisture to escape keeping your hands warm and dry. The inner lining is a mercerized velvet with a foam padding.
The external lining is a breathable, durable mesh top with black anti-slip palm patches which are ideal for touchscreen use and gripping the handlebars for cyclists. The cuff opens and closes easily with a zip.
Ideal Uses: These gloves are best for skiers, cyclists, and climbers.
Description: The DREAMY Winter Outdoor Cycling Glove are ideal for those outdoor windy autumn and winter days, they keep your hands warm outdoors and protect from the wind. They have a good grip for cyclists, skiers, and climbers and will keep highly active people warm.
Not recommended for freezing weather and they are not waterproof. Being breathable, your hands will be warm but not sweaty. Pay careful attention to the sizing and measure your hands according to the scale before you order them, even if you have small hands you may need to order the larger size.
Burton Women's Gore-Tex Under Gloves
Weight: 2 Pounds
Colours: True Black and Coral, Python and True Black.
Design Features: Complete touchscreen control with any finger with the Tough Grip Screen Grab, 100% Other Fibers, 2 layers of fabric with a DRYRIDE ultra- shell and GORE-TEX membrane which makes it breathable.Insulated with Thermacore and a microfiber brushed fixed lining, an icky sticky grip palm with a 4 way stretchable DRYRIDE thermex liner which is removable.
A removable wrist leash and secret vent or heater pocket. Fabrics: Lining and Insulation; 100% Polyester. Insert; 100% GORE-TEX/PALM, 60% Polyurethane,20% Nylon,20% Polyester. Removable Lining; 100% Polyester. Shell; 50% Nylon,40% Polyester, 10% Polyurethane.
Ideal Uses: Ideal for extreme cold and snow sports that require optimum warmth.
Description: These gloves are definitely your all-around solution to all the weather elements. The four-way stretch removable liner is guaranteed to keep your hands dry in any wet weather conditions. Even when wet, it dries very quickly. These gloves are designed as an accessory for all your daily activities.
For example, in wet spring meltdowns, you only have to wear the shell. The liner of Burton Womens Under Gloves is perfect when you are doing manual labor like shoveling or combine them together for ultra warmth, comfort, and usage in the mid-winter months.
The Gore-Tex membrane is breathable, waterproof and windproof. With 9 Billion pores per square inch, it has the capabilities to allow moisture from sweat to evaporate, the waterproofing allows your body to stay dry so wet clothing does not rob your body of heat, preserving your micro-climate with windproof outer layers.
Burton's Thermacore is common in any Burton outerwear and is ideal for extreme winter sports.It retains enormous amounts of heat due to its low-bulk insulation. It is available in different weights, making it ideal for all cold weather conditions.
Gordini Paramount Mitt
Weight: 7.4 ounces
Dimensions: 14 x 9 x 3 inches
Colours: Black, White with a Black cuff.
Design Features: 100% Genuine Leather Sheepskin Shell, fingers, palm, wrap caps and thumb. Lined with Primaloft® Insulation.The cuff is a rib knit keeping the gloves firmly in place during all your sporting activities.
Ideal Uses: Very definitely a product to be used on the slopes while Skiing and Snowboarding.
Description: The organic sheepskin is flexible and durable at any temperature. The fabrication of the wrap-cap protects the stitching and seams from friction giving these mitts much more agility than any other mitts.
Primaloft® is a synthetic insulation used in the Gordini Paramount Mitt as an alternative to down, so you do not need to be bulky to be warm. It has a high warmth-to-weight ratio, and is much thinner than down. The water resistance absorbs less moisture so you stay dry, and breathability allows moisture to pass out the gloves preventing sweaty humidity on your hands. Lightweight and thin they are easy to pack and weigh very little.
Traditional Women's Winter Leather Gloves
Weight: 4.8 ounces
Dimensions: 12.3 x 6.2 x 1 inches
Colours: Red, Brown, Black
Sizes: Small, Medium, Large, and X-Large.
Description: An exquisite Italian design with Nappa leather, imported from Italy, with long fleece lining. They feature an elegant Cross Bow detail on the cuff to give these gloves a style you can admire. The soft leather fabric is ideal for texting and touchscreens.
Sophisticated and elegant, this is the epitome of superior Italian design and tailoring. The Traditional Women's Winter Leather Gloves are supple and soft, and they eventually form themselves onto your hands like a second skin. They keep you warm while still making a luxurious fashion statement. With feminine chic detail on the cuff, this is a classic item for any wardrobe while still keeping it's sensible functionality.
Alki'i Solid Colored Thermal Insulation Fingerless Gloves
Weight: 8.8 ounces
Dimensions: 7.7 x 6.1 x 1.6 inches
Colours: Black
Design Features: Open Fingertips, except the thumb, and a mitten cover flap.Unisex Gloves made with a thick heavy duty acrylic, thermal insulation fabric.
Ideal Uses: These gloves are very versatile, you can keep your hands warm and do almost any work with them still on. Works wonderfully if you need to use your smartphone or tablet.
Description: These are ideal working gloves especially for people who work in various weather conditions indoors and outdoors. People working on movie sets and photographers love these gloves as they can keep their hands warm and still work with their equipment.
They are casual chic with proper functionality. The mitten cover also allows to work your phone while keeping your hands warm, so you can get in those great photos and videos of your friends and family in the snow without having to remove your gloves altogether.
However, there is a lack of any leather padding in the palm, so be very careful that you don't drop your phone or other belongings into the snow.
Yan & Lei Women's Knitted Winter Gloves
Weight: 3.2 ounces
Dimensions: 12 x 5.3 x 2 inches
Colours: Rhombus Black, Rhombus Pink, Snowflake Grey, Snowflake Pink, Waves Grey.
Description: These colors are available in a vibrant variety of colors, so you may have a hard time picking just one pair. And if you can't, there's nothing wrong with having a backup pair of these wonderful gloves.Each color has 2 individual multicolored jacquard designs, one on the palm and another on the outer cover.
The cuffs can be ruled up for a longer sleeve or a shorter sleeve wear, depending on the temperature outside. They have a fake fur lining to keep your hands warm.
The Yan & Lei Womens Gloves are perfect for cold weather conditions and do keep your hands very warm. They are not waterproof nor would they protect your hands in extremely windy conditions. A special treat is the Yan & Lei logo tag and the Yan & Lei gift bag they are packaged in.
Why do we Wear Gloves?
Gloves are purposefully designed to keep your hands warm. Some fabrics and designs are useless when it comes to warmth, so you need to look for an insulated design that is primarily meant to keep your hands warm. The manufactured insulations and linings available in the clothing and outerwear industry are very versatile and functional.
What your Winter Gloves do for you!
These are the primary factors you should look for:
They dry quickly in wet conditions.
They are water-resistant.
Breathable to keep the warmth in but the moisture out.
Highly resistant to the wind and the wind chill factor.
Safety features for sports enthusiasts.
Touchscreen Capabilities.
Features to Look For
Finding the right winter gloves means considering all of the features that they have to offer in order to ensure you're spending your money wisely. You may not think that gloves are pretty simple – just find the warmest ones – but there's a lot more to them than you realize.
Size
this may seem like a given, but many people pick up the first gloves they see without trying them on, thinking that it won't matter how much room is inside as long as the gloves get the job done. However, gloves that are too large will have too much space around the fingers, and therefore won't insulate them as well as they should.
Alternatively, gloves that are too small will make it difficult for you to move your hands around and can cut off circulation to your fingers, making them feel cold anyway.
Material
Winter gloves come in a wide range of materials in order to accommodate the individual styles of different people. Ranging from leather to wool, it's important to consider the material of the glove before purchasing. Leather and wool may look and feel great, but may not work so well at dealing with moisture.
Gloves that use synthetic materials or have waterproofing applications applied to them, such as Gore-Tex, are going to be better at getting rid of moisture. The material choice will also determine how long your gloves will last from season to season.
No Straight Jackets
Following the most important weather functionality gloves then need to give us the dexterity and freedom to move. It would be quite pointless choosing the warmest, thickest pair of gloves we can lay our hands on, only to find we need to remove them every five seconds to be able to use our hands.
Pay attention to the stretch of the fabric and the thickness of the glove. This includes being able to use your touchscreen with your gloves on.
Coverage
some winter gloves end at the wrist, while others are much longer. If you do need to use your hands a lot, then shorter gloves will definitely allow you more movement in your wrists. However, if you're going to be engaging in snow sports, then gloves with more coverage can be tucked under the sleeve of your jacket, preventing any snow or ice from getting in.
Insulation
There are two forms of insulation that are used in winter gloves, and they are goose down and synthetic. Gloves with goose down tend to be a lot lighter and do keep the hands warmer, but it doesn't hold up if your gloves get wet. Goose down gloves also tend to be a bit more expensive.
Synthetic insulation, on the other hand, is great at keeping out moisture, but tends to be a bit heavier, and will bunch up in certain areas of your gloves over time.
Additional Features
These may not be deal breakers, but they're definitely something to consider when you want to find the best outdoor experience with a great pair of gloves.
leather palms: will provide you with more effective grips, whether you're using ski poles or holding onto railings are you climb stairs.
wrist cinches: with added elastic in the wrist, you're capable of cinching it tighter to ensure that no snow or ice gets inside your glove. This also ensures that you won't lose your gloves so easily, especially if you're doing outdoor activities.
thumb wipes: it can get super cold outside, and noses tend to get a little leaky then. The soft material added to the thumbs can be used to wipe away at drippy nostrils.
zippered pockets: some gloves have a small pocket on the back that can be used to place small hand warmers in them, when you need that extra boost on those super chilly days. They can also double as vents and be left open when the temperatures are a little warmer than freezing.
Final Thoughts
With this selection of various types, sizes, fabrics, insulated, lined, capped, uncapped and colors to choose from, we have made it much easier for you to determine which gloves suit your needs. Most of us need more than one pair of gloves, and now you have a wider variety to choose from.
Different weather conditions and temperatures also require different types of gloves. Now knowing what to avoid and what to look for, and how to determine which ones to choose from makes the process so much easier for you.
Share your stories with us, or give us feedback on what gloves are the ideal fit and style for you. We'd love to hear from you.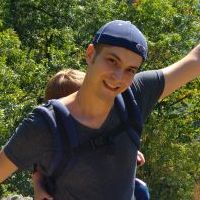 Daniel is a gear freak when it comes to hiking, climbing and camping. He went to REI Outdoor School to meet new people and learn best practices. Don't even try to argue with him about the latest backpack or ice axe, he tried most of them. Daniel's dream is to climb Mount Everest.