The perfect running jacket for a woman would protect her from all of the elements so she does not have to sacrifice running due to inclement weather. It would also keep her cool when she builds up body heat and keep her warm when she needs it the most.
Although this jacket does sound ideal, it would be impossible or, at least, extremely difficult for even the leading manufacturers to include accessories for every imaginable circumstance. It is our duty, then, to explore the most important details of any athletic jacket.
Join us as we discover the dynamic features in pursuit of the best running jacket for women. With our help, you will gain expertise comparing high-performance jackets in order to choose the best jacket for you and your lifestyle as well as the capability to pass on advice to loved ones and running mates.
Best Women's Running Jackets Reviewed
Note: We get commissions for purchases made through links in this article
Salomon Women's Fast Wing Hoodie
Sizes: XSmall – XLarge
Design Features: 100% nylon, Salomon MotionFit technology, advanced skin shield, double ripstop, reflective branding on front & back, articulated sleeves, & a stow pocket.
Best Use: Trail Running
Salomon's Women's Fast Wing Hoodie is a great value thanks to its targeted MotionFit technology. This jacket is a surprisingly light wind breaker that includes advanced skin shield to protect your arms and torso from less than desirable elements such as wind and snow.
The last thing you want while halfway up a mountain are the chills, which can be caused by the accumulation of perspiration without any avenue of ventilation. Maintain a constant body temperature and your run will never go smoother. Some of the most useful features we found were its articulated sleeves and the stow pocket for storing any small must-have to take on your runs or day trips.
Unlike many of the other jackets in our review, this hoody does not have any drawcords to customize the fit to your preferences, however Salomon's added elasticity saves on weight and helps to seal out moisture and wind so you are completely sheltered.
We would not suggest this hoodie for very cold weather, because its light nylon construction will not keep you very warm. In summary, we believe this hoody is a great choice for trail and mountain runners, so go out there and conquer those summits you have always been dreaming of.
Related: If you love jackets made by Salomon but you are not totally convinced by the hoody in our review, their Women's Fasting Hoodie features thumb loop protection and plenty of color options to choose from. If you are looking for even more variety, the Momentum Soft-Shell Jacket comes in more colors and features a smart closure system that allows refreshing, front ventilation.
Outdoor Research Women's Tantrum Hooded Jacket
Sizes: XSmall – XLarge
Design Features: Water- and wind-resistant, movement mirroring stretch, adjustable hood and zippered chest pocket, moisture-wicking headband, single-separating front zipper, elastic cuffs, elastic drawcord hem, & a lower back pocket doubles as stuff sack.
Best Use: Running & Biking
Outdoor Research's Women's Tantrum Hooded Jacket is one of the most reliable wind jackets, trusted by both competitive runners and bicyclists. This jacket repels water and wind, so you can wear it during most kinds of weather conditions.
Thanks to its movement mirroring stretch design, this jacket moves with your body and is perfect for any aerobic activities you intend to pursue. The most attractive feature to this jacket is that it packs into the lower-back pocket for added mobility and a waist strap for the ease of adding it onto any of your long-distance gear or pack.
Take your pick from Flame, Typhoon, and Wisteria, all fun colors that are sure to make you pop against the trail or the pavement. What really sets this product apart from the rest of the jackets in our review is just how breathable the stretch fabric construction is, and you can even wear a light layer beneath it for added warmth and protection.
While Outdoor Research boasts water-resistance, we would not suggest this jacket for any activity involving a lot of moisture other than sweat. We are afraid this product will not keep you dry in a rainstorm, so proceed with caution if you are heading for the jungle or an exhilarating run on a rainy day.
Related: If you are dead set on running in the rain or, at least, being prepared for downpours, check out Outdoor Research's Women's Helium II Jacket, perfect for flash-storm protection. If the Tantrum jacket does not have enough accessories for you, the Women's Reflexa Jacket is an ideal alternative with tons of zippers.
Pearl iZUMi Women's Pursuit Barrier Light Hoodie
Sizes: XSmall – XLarge
Design Features: 100% polyester, wind- and water-resistant barrier fabric, ventilation, back stuff-pocket, center front zipper with full-length internal draft flap and zipper garage, & Bioviz reflectivity.
Best Use: Running & Hiking
The Women's Pursuit Barrier Light Hoodie by Pearl iZUMi is the ideal lightweight hoody for packing and fickle weather days, and you can buy it at an affordable price compared to some of the other top-performing jackets in our review. Credited to its polyester construction, this product is extremely wind- and water-resistant, so it is ideal for runners that are not afraid to head out into bad weather for a worthwhile workout.
Even in light rain, this jacket beads moisture and dries quickly. Best of all, this jacket scores high for breathability, thanks to the thoughtfully placed vents in the upper back region that allow heat to escape during intense pursuits. Our favorite feature is just how compact this jacket is when it is packed down into your belongings or when it is stuffed inside its own mesh storage pocket.
The only drawback to this choice is there seems to be a slight design weakness in the rear of the hood, with some seams vulnerable to leaking, but this may vary from product to product. If you are in search of versatility and protection from the elements, look no further.
Related: If you are looking for something slightly different than the traditional waterproof jacket, Pearl iZUMi's Women's Flash Hoodie features elastane in addition to polyester and a tall front collar to keep your neck warm. For even more warmth, check out the Women's Flash Insulator Run Jacket that merges polyester with lightweight fleece for extra insulation.
Brooks Women's LSD Jacket
Sizes: XSmall – 2XLarge
Design Features: 100% RipStop nylon, semi-fitted, water-resistant, windproof, back-zip pocket, front zipper, zipper closure, stand collar, shirttail hemline, & retroflection.
Best Use: Running & Jogging
The Women's LSD Jacket by Brooks is one of the most fashionable jackets in our review. Offered in eight vibrant colors and stylish patterns, you will never have to sacrifice your personality for the conformity of bland athletic clothes again.
Made from ripstop nylon, this product has the benefit of being water-resistant and windproof. The semi-fitted cut forms to the natural curves of your body, so this jacket is flattering and can go further than the usual running routine.
One of the most important features of this jacket is its retroreflective design elements keep you safe by increasing visibility so cars and passersby can better see you. If music is a must-have while you are jogging around the neighborhood, you will be pleased with the added media port for storing your favorite device.
The side petal hem is functional and slits for full range of motion, which can come in handy for more strenuous trails. Similar to iZumi's Flash Hoodie, this jacket comes equipped with a stand collar to protect your neck and collar bones. There is a lot to love in choosing this jacket as your next running top.
Related: For even more protection from the rain, discover Brooks' Women's Essential Run Jacket III with an added DWR coating. If you can do without the windbreaking effect, the Women's Distance Hoodie is the ultimate running sweater that will keep you warm in autumn, early spring, or your everyday wardrobe.
New Balance Women's Lite Packable Jacket
Sizes: XSmall – XLarge
Design Features: 100% nylon, packs into front zip chest pocket, perforation detail on back, hood tie-down at back of the neck, & V-fold binding on hem and cuffs.
Best Use: Running
The Women's Lite Packable Jacket by New Balance is aptly named, because it ranks high for its versatility in packing. This product is an excellent go-to for runners that tend not to plan but, rather, just run.
Grab this jacket and enjoy how lightweight the woven fabric is as well as how easily it packs into itself through the chest pocket that serves as a stowaway pack. New Balance designed this jacket to include NB DRY, a moisture-wicking fabric that helps moisture escape from your body.
The perforation detail on the back is also great for ventilation. Due to its lightweight construction, we would not recommend this jacket for cold weather running. With safety in mind, however, New Balance also included silver reflective logos and trims to keep you visible in weak light.
With nine stunning colors to choose from, this jacket, like LSD jacket, will have you running vibrantly against the muted tones of nature which will also make you much more visible to cars and other hazards on the roads. Best of all, the V-fold binding on hem and cuffs make this jacket fashionable enough to wear anywhere for almost any occasion.
Related: New Balance's Women's Windcheater Jacket has the same NB DRY technology but offers zippered pockets for extra security and storage. With a mixture of spandex and nylon, the Women's In-Transit Half-Zip Jacket also features odor management control, a zippered media pocket, and thumbholes.
Ronhill Women's Vizion Rainfall Jacket
Sizes: XSmall – XLarge
Design Features: Aqualite fabric, 2.5-layer hydrophilic laminate with taped seams, water-resistant, hydrostatic head, simplified hood construction, front chest pocket, key clip, & chin guard.
Best Use: Running & Aerobics
The Women's Vizion Rainfall Jacket by Ronhill is a lightweight jacket that features more than two layers. The Aqualite fabric provides wind resistance through its tightly woven construction and is highly breathable for your comfort and the necessity of expunging moisture and heat.
Furthermore, the Activelite fabrics help the jacket keep a relaxed fit. Both the Aqualite and Activelite layers are coated in a hydrophilic laminate. Combined with its taped seams, this jacket is seemingly impenetrable. The hood is simple and features an integrated internal stretch panel for optimal movement in any workout or aerobic exercise.
The front chest pocket allows for extra storage of anything you absolutely need on a run, such as your car keys, wallet, or energy supplements to keep your feet moving if your body is starting to slow.
Like the Lite Packable Jacket, this Rainfall Jacket is also aptly named. Even the front zip pocket is water-resistant. With most high-performing waterproof jackets, it can be difficult to find the right balance between resistance and breathability.
The moisture permeability in this product is hard to beat. Last but not least, enjoy the chin guard that stops the zipper from accidentally contacting your chin and mouth.
Related: Ronhill Women's Vizion Windlite Jacket is a very affordable alternative and includes a micro-fleece collar lining for added warmth. If safety is your foremost concern, the Women's Photon Running Jacket features an illuminating LED strip for better visibility.
PUMA Women's AOP T7 Windrunner
Sizes: XSmall – XXLarge
Design Features: 100% polyester, zipper closure, water-repellent, mesh-lined hoodie, taffeta fabric, protective hood with mesh lining and a drawcord, & elasticated cuffs.
Best Use: Light Running & Walking
The Women's Aop T7 Windrunner by PUMA is another competitive fashion statement for the ultimate running trendsetters. This jacket is designed for a regular fit and has a lot of features that other leading brands missed the mark on, including its mesh hood lining that allows your head to breathe when you need it and the drawcord for a customized experience.
While we love the flair this athletic jacket provides, it may not stand up to the tests of cold weather compared to competing jackets in our review. If you are looking for a classic jacket that you can wear with casual attire as effortlessly as windy and rainy autumn days, this product is a great solution for you.
What we really wish this jacket had was a convenient storage pocket or pack for more mobile functionality. Nevertheless, water-repellent taffeta fabric will allow you to run in confidence even with dark clouds ahead or above.
Related: Like the AOP T7 Windrunner, the Women's Agile Track Jacket by PUMA is made entirely from polyester but has convenient side hand pockets for warming your hands or stowing your belongings. The Women's Clash Track Jacket features a ribbed knit trim and can be bought at a budget-friendly price.
Nike Shield Women's Running Jacket
Sizes: Small – Medium
Design Features: 100% Dri-FIT nylon, adjustable back hem, removable hood, side zip pockets with interior media-cord port, & reflective elements.
Best Use: Running
Nike is one of the bestselling, most reliable brands for athletic wear. It should not be any surprise, then, that the Shield Women's Running Jacket by Nike made it into our review for its commitment to keeping you dry and comfortable while you run.
This jacket features DWR, or durable water-repellent, coating to lock out light rain and moisture. Why suit up for all seasons when you can customize your look for the current season? Unlike any of the other jackets on our list, this product has a removable hood, which can be extremely convenient for running weather that is not gloomy or threatening.
Take advantage of the adjustable back hem and the side zip pockets with an interior media-cord port so you do not have to run anywhere without your favorite music on standby. While added coating is always desired, sometimes the quality still relies on the basic material.
This jacket's lightweight nylon will protect your upper body from wind and other elements. Last but not least, you can stay safe thanks to the reflective elements that help you stand out in low light.
Related: If you would rather feel as if you were running without wearing anything, look no further than the Women's Impossibly Light Running Jacket. The Women's Bonded Windrunner Jacket is another great alternative because of its rib mock neck that zips up to your chin for warmth and extra protection.
Marmot – Women's Driclime Windshirt
Sizes: Small – XXLarge
Design Features: 100% RipStop polyester, wind-resistant, water-repellent, DriClime bi-component wicking lining, collar and chin guard, mesh pit vents, zippered chest pocket, wind flap, & elastic cuffs.
Best Use: Running & Jogging
Marmot's Women's Driclime Windshirt is much more than just a windshirt. The bi-component knit fabrics in combination with Angel-Wing movement allows total freedom when it comes to your running attire. Allow your upper body to move effortlessly and pump your legs forward while staying cool.
Driclime's three-dimensional wicking provides superior moisture management by drawing moisture away from your skin so you stay dry and comfortable. This engineered technology is complemented by the mesh pit vents that allow your body to cool after working up internal body temperature and releasing heat.
The only major flaw we can find with this product is that it offers no pockets to store your personal items and valuables while you run. A quick fix to this dilemma is finding a lightweight compatible stow pack or accessory.
What makes this windshirt an excellent choice is that the Driclime technology will last you for years to come, if not forever. Though this jacket is slightly pricier than many of the other jackets in our review, we think it is a worthwhile investment that you will get a lot of intense use out of.
Related: For added safety, discover Marmot's Women's Ether DriClime hoodie with 360° to keep you visible from every angle. If you're looking for a more of a jacket than a windshirt, check out the still ultra-light Ladies Trailwind Jacket that still provides superior protection from the elements.
Features to Consider Before Buying
While we cannot always get everything on our wish lists, it is important to keep several details in mind while you shop for your future running jacket. With our help, you can explore some of the most important features to consider before making a final decision:
Material
Whether the jacket is made from nylon or polyester, the most important aspect of its material is whether it can protect your upper body from cold, moisture, and other elements that can affect your running routine. Many of the jackets in our review are advertised as being lightweight.
Some of them boast water-resistant or repellant construction with the added benefit of being wind-resistant. Whichever material you decide on, double check the care instructions.
Ventilation
Much like material, ventilation should be at the top of your list when it comes to comparing jackets. The difference between a good run and a great run is how your body releases heat and how you feel while protected beneath a jacket or hoodie. Without proper ventilation technology, you can quickly trap heat and become irritated by sweat build-up or humidity.
Many of the jackets we review have purposeful mesh vents located in the back or armpit regions. If you intend to run in tropical or moderate environments, breathability should be your foremost concern.
Storage
If there is one thing that any runner needs, it is the storage capacity to carry small items like keys, licenses, or energy supplements while taking off on new adventures. Whether you run marathons, local routes, or between buildings during your lunch hour, you will soon discover the need for pockets and stuff packs.
Keep your personal items safe by choosing a jacket that features internal or external storage pockets. Keep yourself prepared for whatever obstacles come your way!
Price
While all the jackets in our review feature some awesome details and design elements, we cannot stress enough how important it is to stay true to your budget. If you are a seasoned runner or ultra-marathoner, you probably have a wider budget set aside for spending on necessary gear and accessories.
If you are just starting out as a serious runner, ease into the expenses of this amazing hobby by browsing the lesser expensive models and brands of jackets we collected. In a nutshell, there are a lot of features you can have at affordable prices. Do not get too caught up on the price tag if the jacket speaks to you and you just cannot live without it.
Running is one of the purest athletic exercises you can do, and we would hate for you to lose out on quality running time just because of some light rain or lower temperatures. So consider the products being reviewed below to see if they are suitable for your needs.
Conclusion
No matter which running jacket you decide on, it is important to recognize the value you expect and the level of running you intend to do in your new jacket. Get back to running and jacket in comfort and safety by adhering to several simple rules of thumb and consideration.
Decide which materials offer the level of performance you hope to achieve as well as the benefits of that material. Having a lot to do with construction, remember your ventilation needs.
If you run ultra-marathons or intend to run up mountains, opt for a running jacket that allows your head, back, or armpits to breathe so you can avoid becoming miserable and uncomfortable.
Lastly, remember your expectations for storage and space. If you stay true to your wishlist and your budget, we are confident that you will find a jacket to love and to run in for many years to come. We hope that we helped you get a clearer view of the jackets that runners trust.
If you think we failed to mention any other high-performance running jackets out there, please let us know in the comments!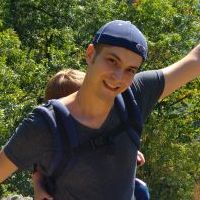 Daniel is a gear freak when it comes to hiking, climbing and camping. He went to REI Outdoor School to meet new people and learn best practices. Don't even try to argue with him about the latest backpack or ice axe, he tried most of them. Daniel's dream is to climb Mount Everest.