Getting caught in the rain can ruin your trip, especially if you've chosen the wrong clothing. Water and windproof jackets will keep you dry and comfortable. The best hardshell jacket for women will have both of these features, among others, to keep you outside and enjoying your day, no matter what the weather brings.
Top Rated Hard Shell Jackets for Women
Note: We get commissions for purchases made through links in this article
Arcteryx Theta AR Jacket
Weight: 14.8 oz
Dimensions: Available in Extra Small to Extra Large
Specific Features: Dual layers of Gore-Tex (N80p-x Pro 3L and N40p-X Pro 3L), durable water repellent (DWR) finish, e3D Ergonomic Dimensional patterning, No-lift gusseted underarms, adjustable hood, Velcro-adjust cuffs, helmet compatible, 5 pockets
Best Use: Backcountry ski tours, alpine travel, climbing
The main body of this lightweight all-purpose winter jacket is N40pX fabric combined with breathable Gore-Tex, with thicker abrasion resistance N80p-X Gore-Tex Pro covering the shoulders and the forearms to increase durability. The hem is thigh-length, adding additional protection and warmth.
The DropHood is compatible with any helmet, so you will never have to compromise your safety. It adjusts quickly, without interfering with your peripheral vision and is designed to move with you when turning your head. There is also a separate collar that will protect your neck from any drafts, even with your hood down. All exterior zippers are water tight, including the underarm vents, the front Vislon zipper, and the two deep external pockets.
There are also one sleeve pocket and two internal pockets, all of which are laminated, giving you plenty of room for all your necessary items. To top it off, the DWR coating and the taped seams will keep you warm and dry, no matter what the weather. Freedom of movement has not been forgotten, either, which is why this streamlined jacket includes articulated elbows and underarm gussets for added performance.
Related: There is another All-Round jacket for women by Arcteryx, the Beta AR Jacket. It is lighter than the Theta at 13.5 oz, comes in more colors, and is cheaper to buy. It has less features than the Theta, though, with fewer pockets, no windproofing, and a shorter hip length.
If you need a lighter jacket to pack, or you're on a budget, the Beta is a great choice, but for the additional protection and storage areas, the Theta is the warmer, more convenient choice.
Arcteryx Alpha SV Jacket
Weight: 15.5 oz
Dimensions: Available in Extra Small to Extra Large
Specific Features: N100p-X 3L Gore-Tex Pro construction, Nu water repellent treatment, No-lift gusseted underarms, Helmet compatible StormHood with laminated brim, multiple pockets, adjustable elastic waist draw cord, Velcro-adjust cuffs
Best Use: Backcountry hiking, ice climbing, alpine climbing, skiing
The Arcteryx Alpha SV Jacket is heavy enough to keep you warm in the coldest weather, but still lightweight enough to wear over minimal layers for all-season use. It has 3 layers of durable, breathable, waterproof Gore-Tex Pro fabric. The hood is helmet compatible and can be easily adjusted while still wearing your gloves or mittens.
The tall collar keeps the wind off your neck and includes a chin guard for added protection. Ergonomic 3D patterning gives you a wide range of motion, especially when combined with the gusseted underarms and the anatomical shaping, designed specifically for a woman's body. The front zipper is WaterTight Vislon to keep you warm and dry, no matter the weather, and the Die-cut Velcro cuff adjusters do the same for your wrists and arms.
An adjustable elastic waist cord allows you to tighten the coat if needed, or to leave it wider when multiple layers are necessary to battle the cold. Storage is also not an issue, with bicep pocket, two high, crossover hand pockets, and two internal pockets, keeping everything from your keys to your gloves close at hand.
Related: There are 2 other Alpha models available from Arcteryx, the Alpha SL and the Alpha AR jackets. Both of these jackets have many of the same features as the SV, but include the removable Harness Hemlock insert for use with rock climbing. Neither of these coats is as durable as the SV, though, and aren't meant for extreme weather.
Mountain Hardwear Torsun Jacket
Weight: 1 lb
Dimensions: Available in Extra Small to Extra Large
Specific Features: Dry.Q Elite instant-on technology, 40D 3L Nylon fabric, Velcro-Adjust cuffs, 3-way adjustable hood with wide brim, helmet compatible, two pack and harness compatible PU zippered pockets
Best Use: Alpine climbing, walking, jogging
Designed to meet the needs of the serious climber, the Torsun jacket is a 3-layer shell that provides the necessary articulation throughout the body and the arms, giving you the mobility you need. The Dry.Q Elite technology gives you the highest level of breathability you need when exerting yourself, so you stay dry inside this jacket, while the waterproofing keeps the rain and snow from soaking you from the outside.
The hood is helmet-compatible, with a wide brim that retains its shape no matter how tightly you adjust it. The Velcro-adjust cuffs keep the tops of your hands protected from the wind, without interfering with movement. The PU zip handwarmer pockets are located on the sides of your chest, making them more compatible for use with a harness or pack.
They are also mesh lined, and can be left open for ventilation, to replace the missing underarm vents, though this isn't a viable option if you are carrying valuables in them. The front PU zipper is sealed to keep any moisture from seeping into your coat.
Related: There is also a Men's Torsun Jacket available from Mountain Hardwear, which uses the same Dry.Q technology, the same hood and cuff design, and the same higher side pockets. The only addition is a third center pocket and a couple of extra color options.
Outdoor Research Women's Clairvoyant Jacket
Weight: 12.1 oz
Dimensions: Available in Extra Small to Extra Large
Specific Features: 100% polyester with 30D circular knit face backer, Gore-Tex Active 3L, fully taped seams, laminated construction, adjustable helmet compatible wire-brimmed Halo-hood, YKK AquaGuard Vision zippers, hook/loop cuff closures, elastic draw cord hem, 3 pockets, key clip
Best Use: Alpine climbing, backcountry tours
Based on the award-winning Men's Axiom Jacket, the Clairvoyant was designed by women, to meet the fit and style needs of women. The 3-layer Gore-Tex is windproof, waterproof, and breathable, all without adding additional weight.
It gives you the ease of movement needed for climbing or other activities that require any type of stretching. The wire-brimmed Halo-hood shields you from the rain and wind, using integrated cord locks to hold it in place after adjustment. The fully taped seams and the AquaGuard Vision Zippers keep your jacket leak-free, so you are as dry on the outside as you are beneath it.
The two zippered hand pockets are placed above a harness, so you can still access them during a climb without adjusting any straps. There is also a small zippered chest pocket for additional storage. Adjustable cuffs keep your sleeves tight and protect your hands from the cold.
The only issue with this jacket is the lack of vents, but you can prevent overheating by wearing lighter layers underneath. Best of all, this jacket is stylish enough to wear when running errands or meeting a friend for lunch, yet still durable enough for even the toughest climbs.
Related: The Revelation is almost exactly the same, with the addition of underarm vents and articulated elbows, made of a mix of nylon and spandex with a polyester tricot backer. The Aspire also includes vents, though they are Hem-To-Bicep TorsoFlo vents. The Aspire also replaces the chest pocket with an arm one, a carabiner loop instead of a key clip, and allows the use of the left hand pocket as a stuff sack for traveling or storage.
ZeroXposur Women's Maxine Hardshell Systems Jacket
Weight: 1 lb
Dimensions: Available in Small to Extra Large
Specific Features: 100% polyester, waterproof and wind resistant, zip-out inner fleece liner, 2 outside pockets, adjustable hood, elastic waist at back
Best Use: Walking, jogging, running, outdoor training
The 3-in-1 capabilities of the ZeroXposur Maxine Hardshell Systems Jacket make it more versatile than other jackets of this style, thanks to the addition of the inner powerflex fleece liner. The outer shell is water repellant and wind resistant, keeping you dry and comfortable during the heaviest rain.
The fleece liner adds a bit of warmth not found in other hardshell jackets, and is removable. This means you can use them together, use only the fleece liner as a sweater, or just use the outer shell in warmer, wet weather. The hood is adjustable, with locks to keep it snug around your head. There are also two side pockets to hold your belongings.
The elastic at the back of the coat keeps it snug around your waist, helping to lock in the heat. There have been a few complaints about the sizing of this coat, with many claiming it runs a bit smaller than other brands. This could be due to the added liner, which would make it a bit snug over other layers, so it may be necessary to purchase a size larger. With 5 colors to choose from, you'll have no trouble finding one to meet your particular style.
Related: Though they have a wide variety of softshell and storm shield jackets available, the Maxine is the only hardshell jacket available from ZeroXposur at this time.
Patagonia Women's Piolet Jacket
Weight: 18.6 oz
Dimensions: Available in Extra Small to Extra Large
Specific Features: 2-layer 3.4 oz 75D polyester Gore-Tex fabric shell with DWR finish, 100% polyester wrap-knit mesh and 2.2 oz 50D 100% polyester plain weave liner with DWR finish, 2-way adjustable helmet compatible hood, center front zipper with interior storm flaps, microfleece on interior collar, gusseted underarm panels, underarm vents, hook/loop cuffs, dual-adjust draw cord hem, multiple pockets
Best Use: Alpine climbing, walking, jogging
This lightweight and versatile jacket keeps you dry in the wettest weather, thanks to the 2-layer polyester Gore-Tex fabric shell, which is waterproof, windproof, and breathable. The inner liner is moisture wicking mesh that keeps you dry on the inside while adding an additional layer for extra warmth.
The hood is adjustable on both sides and is helmet compatible. The front zipper has a minimal-welt exterior, and an interior storm flap for added protection from the cold. The zipper ends at the high collar, where there is a zipper-garage chin guard and a microfleece layer on the inside for a more comfortable chin area.
Gusseted underarm panels keep the jacket from shifting whenever you lift your arms, and the venting can be opened up if you start to overheat. There are two handwarmer pockets, one chest pocket, and an internal zipper pocket for an abundance of storage. The shaped cuffs and the hem are both adjustable, allowing you to modify the fit of this jacket to suit your particular body shape.
Related: The Patagonia Triolet is similar to the Piolet, with a few additions. There are 2 chest pockets, both with watertight zips and zipper garages, and two lower pockets that are perfectly placed for use with harnesses. The outer shell is also 3-layer polyester and Gore-Tex, for a bit more protection.
Marmot Women's PreCip Jacket
Weight: 9.6 oz
Dimensions: Available in Extra Small to Extra Large
Specific Features: NanoPro Technology, PreCip Dry Touch nylon ripstop, 100% seam taped, full visibility roll-up hood, DriClime lined chin guard, Angel-Wing movement, underarm vents, double storm flap over zipper, elastic draw cord hem, pack pockets
Best Use: Hiking, walking, biking
This jacket is perfect for use on a mountain trail or for window shopping in the city. The PreCip Dry Touch material is both breathable and waterproof, keeping you as dry on the inside as the jacket is on the outside, with fully taped seams to eliminate any leaking.
If you start to sweat, open up the underarm vents to cool down quickly. The hood of the Marmot Women's PreCip Jacket gives you full visibility when up, and can be rolled up in the integral collar when you don't need it. The DriClime lined chin guard wicks moisture away from your face and protects you from zipper scrapes.
The pack pockets are positioned to give you access to your belongings without struggling with any straps. To keep you extra warm and dry, there is a double storm flap over the front zipper and a Velcro closure with a bottom snap, as well as an elastic draw cord at the hem to keep the cold air from sneaking in the bottom.
You'll have a wide range of movement in this jacket, without worrying about it shifting uncomfortably and needing constant adjustments. The PreCip is meant to be worn over an insulated jacket or other warm layers, so it is best to order a size larger than normal to accommodate the additional clothing.
Related: Marmot has 2 jackets that are similar to the PreCip, the Minimalist and the Lea. The Minimalist replaces the NanoPro Technology with Gore-Tex Paclite Technology, and the ripstop nylon with polyester. The Lea has also switched up the waterproofing by using Marmot's MemBrain polyester fabric, and though has removed features like pack pockets, underarm vents, and the Angel-Wing movement, it is heavier than either of the others.
The North Face Women's Resolve Jacket
Weight: 1.03 lbs
Dimensions: Available in Extra Small to 3X Large
Specific Features: 70D 2L Dryvent 3.1 oz nylon ripstop shell, mesh knit lining, adjustable hood, brushed chin guard, Velcro closure on center front zipper, elastic cuffs, hem cinch-cord, 2 hand pockets
Best Use: Hiking, walking
The Dryvent coating keeps your jacket from soaking you while out in the rain, working with the mesh lining to allow your natural heat to escape. The fully taped seams also remove the threat of leaking, so excess water in your coat should never be an issue.
The ripstop nylon of The North Face Women's Resolve Jacket is durable and strong. There is a brushed chin guard on the collar for added protection. You can adjust the hood to keep the rain and wind from freezing your head, and when you're not using it, you can roll it up and stow it away in the collar. The Velcro closure over the front zipper will keep the cool air and moisture from seeping into your jacket and chilling you while you're trying to enjoy some outdoor activities.
This effect will be doubled when you make use of the cinch-cord at the hem, keeping you even warmer on damp days. There are two zippered hand pockets to carry your keys and other necessities. This coat is not insulated, and though great for warmer days, it will require some layering in colder temperatures, so be sure to size it accordingly to accommodate a sweater or insulated jacket beneath it.
Related: There is also a Resolve Plus from The North Face that has a thicker 75D 2L Dryvent shell made of polyester instead of the ripstop nylon. It has many of the same features, but cut out the Velcro zipper cover while adding media-compatibility to the zipper pockets. Though tech-lovers may prefer this feature, the more durable material and added weather protection make the original Resolve a warmer option.
Arcteryx Women's Beta AR Jacket
Weight: 13.8 oz
Dimensions: Available in Extra Small to Extra Large
Specific Features: N40p-X Gore-Tex Pro in main body, N80p-X Gore-Tex Pro in the shoulders and forearms, DWR finish, taped seams, articulated elbows, e3D Ergonomic patterning, gusseted underarms, adjustable helmet compatible DropHood with laminated brim, brushed micro suede chin guard, underarm vents, WaterTight zippers, Die-cut Velcro cuff adjusters, 3 pockets
Best Use: Skiing, hiking
Along with the DWR finish to repel water from the Beta AR, there are also taped seams and WaterTight zippers for extra protection. This jacket is also breathable, but if you tend to run hot or are overexerting yourself, the vents beneath the arms can be opened to cool you down again.
Articulated elbows and No-Lift gusseted underarms keep this jacket in place while still allowing freedom of movement. The hood is helmet compatible, with adjustable draw cords and a laminated brim to keep the water out of your eyes. The chin guard is made of soft, comfortable micro suede. The cuffs are adjustable to fit nicely over your hand, and are secure enough that they won't catch on anything.
For added warmth and protection there is an adjustable draw cord on the laminated hem. The two high-volume hand pockets are located at the waist, and there is also an internal chest pocket with a laminated zipper. Keep in mind that the zippers on the outer pockets are water-resistant, not waterproof, so be careful when putting your electronics or other water-sensitive items in them during wet weather.
Related: Arcteryx also has a Beta SV and a Beta LT available. The SV is better suited for colder, more severe weather conditions, with thicker material and more pockets for cold weather gear. The LT is the lightweight version of this jacket, with thinner N40p-X fabric all around and the ability to pack up small for easy storage.
Hardshell Jacket Features
When checking out hardshell jackets, be aware that they can be priced anywhere from $100 to nearly $1000. But don't think you have to break the bank to be protected in wet weather.
As long as your jacket has the following features, you will have a great jacket, no matter the price.
Waterproof – This is a necessity in a hardshell jacket, because they are essentially a rain jacket, designed to keep you dry. If you buy water-resistant, this will work in damp weather, but in a downpour, it won't be able to compete with a proper waterproof coating.
Windproof – Many times, with rain comes wind, so having that barrier to block both will help keep you comfortable. Wind-resistant is acceptable, but like water-resistant ratings, won't be as great in stronger winds as full wind-proofing will be.
Breathability – Staying dry is great, but only if the jacket keeps moisture away from the inside as well as out. Allowing your natural body heat to escape will keep you from overheating and sweating, making it more comfortable in higher exertion activities.
Taped seams – A jacket can't be completely waterproof unless all of its seams are fully taped. This will stop any possible leaks.
Coated zippers – This will have the same effect as the coated seams, stopping water from passing through the zippers and wetting you beneath the coat. The coating may make the zipper harder to use, but is worth it in the long run.
Underarm vents – Whether a jacket is breathable or not, some people just naturally run warm. Having vents to open will help you to cool down quickly if you find yourself starting to sweat.
Hood options – Climbers need helmets, and if this is your chosen sport, you want to have a hood that can cover one easily. Also, a hood that can roll up and store in the collar when it is not needed is great, though not essential.
Pockets – Obviously, the more the better, to store your keys, gloves, and anything else you need. They are not always waterproof, so check this out before storing any electronics in them.
Adjustments – The hood, hem, and cuffs should all have some sort of adjustments, so you can tighten them as needed for extra weather protection.
With these features in mind, it's time to take a look at a few of the top rated products on the market.
Your Choice
A hardshell jacket is useless if you get soaked while you wear it, which is why having one that keeps you dry, as well as comfortable, is necessary for any type of outdoor activity. 
Finding one that fits right and has all the features you need to continue your adventures, no matter what the weather brings, will keep you from ending your day long before you planned to.
If you have tried any other hardshell jackets that you feel would fit onto our list, please let us know in our comments section.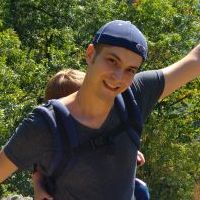 Daniel is a gear freak when it comes to hiking, climbing and camping. He went to REI Outdoor School to meet new people and learn best practices. Don't even try to argue with him about the latest backpack or ice axe, he tried most of them. Daniel's dream is to climb Mount Everest.