Action cameras are different than other cameras designed to attach to your cars, helmets, and other objects. These small and tough cameras are simple to operate and help you to capture high-definition videos and in wide-angle fish-eye perspective.
Their dramatic POV footage and small size have made these cameras popular among sports participants. If you want to learn about the best cheap action camera, it pays to shop around.
Cheap Action Cameras: Best Models to Consider
If you want to buy the best action camera, the GoPro is the leader in the market. There is no need to go after brands because a famous brand may not have your required features. Before selecting any camera, you should check its features and specifications.
For instance, if you want a helmet-mounting camera, you can buy a bullet action cam. For a chest mount, a box design can be a good choice. You can consider one of the action cameras from this given list:
Note: We get commissions for purchases made through links in this article
The Polaroid Cube Lifestyle HD 1080p Action Camera
Weight: 5.3 ounces
Dimensions: 1.4 x 1.4 x 1.4 inches
Specific Features:
6 Megapixels CMOS sensors for Sharp Images
Video rates: 720p or 1080p (Selectable)
Wide-angle lens for 124-degrees to capture vibrant and big scenes without extra efforts
Integral rechargeable battery to record 90 continuous minutes in each charge
Mount with a clip or magnetically to capture exciting actions
Weatherproof Microphone
LED indicator
Description: The Polaroid Cube action camera supports 32 GB Micro SD cards. If you want to capture a film, the Polaroid Cube camera can be your good companion. With its shockproof and weatherproof features, it can handle anything that you throw at it. With its 124° wide-angle lens, it sees and captures the big picture.
With a mounting magnet, you can stick it to any metal surface for a hands-free experience. It is quite simple to pop this camera on your skateboard, helmet, bicycle handlebar, gold club or other metal surfaces.
With its shockproof design, it will help you to capture clear and stable videos. Its unique weatherproof seal makes it perfect for water skiing, wake boarding, and chilling in the pool.
With eight custom accessories, you can enjoy moving moments with this particular camera. From proactive to protective, the accessories of Polaroid Cube make it easy for you to use this camera. You can wear it in your neck, belt loop or keychain as per your needs.
Unfortunately, this camera is not compatible with Wi-Fi. This small camera is easy to carry with you in your backpack, or you can attach it to your shirt to record each and every moment of your journey.
GoPro HERO+ Wi-Fi Enabled Camera
Weight: 0.79 pounds
Dimensions: 3.98 x 9.63 x 2 inches
Battery Voltage (Lithium): 435 Volts
Specific Features:
Record immersive and stunning 1080p60 & 720p60 video
Built-in Bluetooth and Wi-Fi enables connectivity
Smart Remote to easily adjust settings and mode, remotely control camera and share your content
Capture single 8MP, Burst Photos and Time Lapse up to 5 fps
Waterproof and durable to 40m (131') design for extreme conditions and environments
Description: With Bluetooth and Wi-Fi features, you can get access to the Smart Remote and GoPro App. This app helps you to remotely control your camera, play content, preview different shots and create highlight short clips on your tablet or phone for trouble-free sharing on Facebook, YouTube, Instagram and other social media sites.
This lightweight GoPro HERO+ Wi-Fi Enabled Camera is easy to manage, and has low-profile mounting. You can quickly capture your required activities by keeping it in your pocket, and it offers user-friendly modes, such as Auto Low-Light, SuperView, and QuickCapture.
It's easy for you to shoot professional quality videos that you can share, view and control with the touch of a button.
You can capture versatile 8MP photos and use Time Lapse mode to automatically capture the photos at a particular interval of 0.5 – 0.6 seconds. Burst mode helps you to shoot almost five pictures in only 1 second, and it is perfect for the fast-action sequences.
Kodak PIXPRO SP1 Explorer Pack Action Cam
Weight: 0.35 pounds
Dimensions: 2.02 x 3.33 x 1.55 inches
Level of Water Resistance: Waterproof
Specific Features:
Advanced CMOS sensor with almost 14 million pixels to give you maximum clarity, quality and speed as compared to old CCD sensor.
Shockproof to almost 6.5ft/2m
Waterproof to approximately 32ft/10m,
Dustproof
Freeze-proof to almost 14F/-10C.
1080p HD video or full-res images in the 10fps with one push of a button.
Quickly switch to the high-speed activity or action to high-speed 120 fps movie for the time-lapse videos in the slow motion
Playback and capture pictures and HD videos from 1.5" built-in LCD or remotely control from PIXPRO remove viewer app on your Android/iOS device via Wi-Fi connection for maximum flexibility.
EIS (electronic-image-stabilization) automatically regulates to compensate for unintentional movement of the camera and reduce video and blurry shots.
Description: This rugged and compact Kodak PIXPRO SP1 Explorer Pack Action Cam is versatile enough to cope with your active lifestyle. You can capture 1080pHD video without any blurriness, and it can handle hard knocks because of its 2M shockproof features.
It is designed to keep dirt and sand out with its dust proof feature, so it will last a much longer time. It can be your companion in all kinds of conditions, such as water, ice and snow, and can withstand almost 14°F without any tension.
The multi-burst shooting will help you to catch perfect wave and capture all precious moments. It supports 10FPS continuous shot for burst shooting. The easy connectivity with the wireless connection will help you to share your content on social media sites.
Sony HDRAS100V/W
Weight: 1.25 pounds
Dimensions: 6.5 x 3 x 4.75 inches
Battery Voltage (Lithium): 5 Volts
Specific Features:
Image stabilization ability to adjust it to vibration
Splash proof versatile body with a tripod mount
Control and view via Live View remote and smartphone
Description: Sony HDRAS100V/W action camera is packed with an ability to capture professional quality images and consecutive shots.
The camera has XVAC-S HD recording, built-in Wi-Fi and 120/240p rates of the frame into a splash-proof body. With GPS tagging and built-in mount for a tripod, you can capture big waves, big jumps, and big air.
This action camera is equally good to conquer rocketing descents, swerving slaloms, and mountain peaks for SteadyShot stabilization of image with Active Mode. The shake canceling (3-way) feature adds roll stability to capture smooth video.
With its built-in GPS, you can use the free Home Software (PlayMemories) to track your performance and speed efficiently. The speed information, trail, and location add extra layers to your ability to analyze your performance. The action cam helps you to record your shouts, splashes, and swooshes while surfing and skydiving.
DBPOWER EX5000 14MP Waterproof Wi-Fi Action Camera
Weight: 1.2 pounds
Dimensions: 3.1 x 4.3 x 9.8 inches
Resolution to Capture Video: 1080p
Specific Features:
Large 2.0" versatile LCD screen
Anti-shaking function
Panasonic CMOS 14MP sensor with wide angle 170° lens
Includes two rechargeable batteries
Compatible with 32GB TF card and capture 720p wide for eight hours and 1080p videos for five hours.
This action camera is great for driving, riding, biking, diving, skiing and surfing.
Built-in Wi-Fi helps you to download its apps on your tablet or phone and connect with your action camera. You can conveniently review your videos and images via iOS and Android devices.
It is available with 12-month warranty and 24-hours after-sale service.
Description: The DBPOWER EX5000 action camera will help you to record real time videos and pictures right away after connecting it with your iOS or Android devices. With its 2.0-inch display, this versatile device helps you to capture crisp videos.
You can get the advantage of CMOS Panasonic 14MP sensor and wide-angle lens to capture your surroundings during each adventure. With two extra rechargeable batteries, you will not run out of batteries.
Its built-in Wi-Fi feature will help you to connect this action camera to your iOS or Android device with its waterproof features; it can withstand extreme rain, heat, dirt, dust, cold and sand.
You will get excellent accessories, such as camera clip, mounting helmet, belts, wiper, USB cable, and waterproof case with this camera.
VTech Kidizoom Action Cam
Weight: 1.2 pounds
Dimensions: 1 x 2.3 x 2.2 inches
Batteries: 1 Lithium ion
Specific Features:
Durable and versatile cameras will help you to capture the memorable moments and actions.
Two mount attachments
The underwater camera is available with a waterproof case to shoot videos and photos in almost 6 feet deep water.
4-inch color LCD screen to take time-lapse photos and stop-motion videos.
It comes with games, frames, fun effects for photos and filters. You can get the advantage of USB cable to download videos and photos.
The toy camera has one rechargeable polymer Li-ion battery with 2.5 hours recording time. It has one microSD slot to use a memory card, and 32GB card (microSD card is sold separately) to record almost 278,400 photos and 240 minutes video of 640×480.
Description: This durable VTech Kidizoom Action Cam is ready to handle all of your kids' adventures, and is capable of withstanding tumbles and drops without breaking. With its wrist strap, you can attach this action cam to skateboards, helmets, bicycles and other flat areas.
The waterproof case enables you to capture videos in 6 feet deep water. It is amazing for water fights, slip-and-slides and pool parties.
Lightdow LD4000 1080P HD Sports Action Camera
Weight: 2.4 ounces
Dimensions: 2.6 x 0.9 x 1.6 inches
Batteries: Lithium Metal
Specific Features:
Improved vision and quality along with NT96650 solution
Capture powerful and fast photos of 12MP at the speed of almost 30 fps.
Support 12 MP shooting and capture almost 720p/30 and 1080p/30 videos.
Boast an immersive wide-angle 170° lens.
Waterproof and durable to 30m (98') design to withstand extreme weather conditions.
You can get the advantage of its mountable and wearable features during your activities.
Backed with one-year replacement and return warranty.
Description: The Light down LD4000 camera can capture powerful, fast and quality video and photos. It supports 12 MP shooting and enables you to capture maximum surroundings with its wide-angle.
You can use it for water sports because it is designed to bear extreme weather and environment conditions. You will get one-year hassle free warranty to deal with quality related issues.
ABLEGRID® AG9000 30-meter 4K Sports Action
Weight: 1.6 pounds
Dimensions: 9.4 x 4.3 x 3.2 inches
Specific Features:
Ultra HD definition 4K camera designed with 30M waterproof features
You can attach it to the vehicle for recording, outdoor sports, photo-shooting, deep-water probing and home security.
It supports wireless connection via iPad, phone, android pad and tablet.
Loop recording, self-timer, video encryption, time-lapse video, slow motion, and playback.
Wide-angle 170° immersive angle
Micro SD slot to insert a 32GB memory card.
Description: With a 4K camera, it is easy for you to capture HD videos and share your beautiful world. ABLEGRID® AG9000 30-meter Waterproof 16MP 2.0 inch WIFI Ultra-HD 4K Sports Action is suitable for audio recording, photo shooting, video display and video recording. It is perfect to record data during your outside sports or use it to enhance the security of your house.
With its durable waterproof housing, you can comfortably wear it or mount to any gear to carry with you in 98 feet water.
Vikeepro Action Camera 4K Waterproof Sports Camera
Weight: 3 pounds
Dimensions: 13 x 9.4 x 2.6 inches
Specific Features:
12 MP high-quality images, and you can shoot full HD 2.7K@30fps, 1080P@60fps and 4K@25fps video.
2-inch LCD screen
Supports 64GB micro SD card.
Wi-Fi connectivity
Remote control, real-time, review photos/videos on smartphone and set record modes and camera feature.
With RF control, it is easy to wear it on the waist and trigger this camera to start recording or power it on or off.
USB transfer
Capture 90 minutes of video on one battery charge
Description: If you are looking for a special camera to record water sports, you can get the advantage of Vikeepro Action Camera. It is available with nice accessories, such as two clips and seven mounts for your bicycle.
It is easy to install on your bike, car, and helmet for photo-shooting, data recording, deep-water probing, and outdoor sports. The waterproof case makes it suitable for watersports, such as surfing, skiing, boating and other actions.
Qualities of A Good Action Camera
Each action camera may vary in features and price. Identifying a suitable camera for you can be difficult.
If you want to select a reliable action camera, there are a few features to consider in your camera:
Frames Per Second: The frame rate is often measured in fps (frame per second). It is measured by the ability of the camera to handle consecutive images in one second.
An ordinary camcorder can shoot at 30fps, and an action camera can shoot almost 60fps that make motion smooth and reduce blurriness. Some action cameras are good to support high frames in one second, such as 120fps. It can be used to create crisp slow-motion footage.
Resolution: It is the number of total pixels in every frame captured by camera and amount of detailing. The 1080p format of video is fully HD (1920p wide x 1080p tall) and 720p (1280×720 pixels) is a standard resolution.
Still Photos: The action cameras are specialized in video recording, but you can capture photos as well. You can't get high-resolution photographs as compared to DSLR and compact camera, but you can still produce clear and sharp pictures.
Field of View: Wide field is essential for your action cameras to record stills and video in an immersive perspective as compared to a camcorder or traditional camera. The field of view is measured as angles, such as 170° and the larger value.
Mounting Systems: All action cameras have mounted features. You can attach these cameras to different objects and surfaces. Various cameras come with 1 or 2 mounts in their box, but you can get additional mounts by paying the extra cost. An excellent action camera should have a mounting system to clip it to anything without any additional accessories.
Waterproof and Water-Resistant: It is essential to select a camera with waterproof and water-resistant features if you want to use this camera underwater. Some cameras may require a special proofing case to make them fully waterproof.
Battery Life: It will be good to consider the battery life and select a camera with a sizable battery that should last for a few hours. If you can afford it, you should buy multiple batteries and portable chargers to keep your camera juiced for when you need it.
Memory: To capture maximum moments, you should select the fastest memory card. This card is good for optimum protection because a slow card will not support your frames and provide a jerky video. Try to get the high-end cards to increase the efficiency of your camera.
Wi-Fi: It will be good to buy a camera with built-in Wi-Fi capabilities to transfer video from your action camera to PC. You can also get the advantage of live streaming and live remote. Some allow you to control your action camera via your smartphone.
Final Thoughts
Action cameras are small and easy to use to capture important events of your life. There are numerous options available in the market, but the best affordable action camera can make your selection procedure easy.
Every camera has its specialty and features to consider, so it's a matter of looking at what's most important to you.
If you have any suggestions, products or experiences you'd like to share with us, please leave them in the comment section below.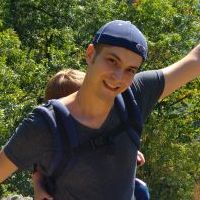 Daniel is a gear freak when it comes to hiking, climbing and camping. He went to REI Outdoor School to meet new people and learn best practices. Don't even try to argue with him about the latest backpack or ice axe, he tried most of them. Daniel's dream is to climb Mount Everest.