Nights are starting to get colder and leaves are starting to change which means that fall is pretty much here. Aside from the onslaught of pumpkin-flavored everything, we'll have ourselves another glorious football season.
Of course, the hardcore football fans won't miss the opportunity to hold tailgate parties for their favorite teams. When it comes to tailgate parties, there is no denying that the heart and soul lies with grilling.
If you're the type to break out sandwiches or salads during a tailgate party, it's basically announcing to everybody that you can't be taken seriously. If you want to be a tailgating pro or just need a great outdoor griller, you'll be needing the best tailgate grill in your arsenal.
Top Rated Tailgate Grills
Do you find shopping for portable grills too confusing? You're in luck because we have compiled a list of some of the best tailgating grills that you can buy.
Rest assured that these products have what it takes to be a great option not just for tailgating parties but outdoor cooking in general.
Note: We get commissions for purchases made through links in this article
Coleman 9941-768 Road Trip Grill LX
Weight: 50 lbs
Dimensions: 12 x 18 x 36 inches
Specific Features: Collapsible propane grill, fully adjustable 20,000 BTU burners, aluminum grate and griddle, Supports mix-and-match cooking surfaces, Chassis collapses in seconds, Runs on disposable 16.4-ounce propane cylinder
Best Use: tailgating, sporting events, picnics, backyard barbecue, camping, outdoor cooking
Description: The Coleman Road Trip Grill boasts 10,000 BTUs on each burner and comes with independent controls, which brings the total to an impressive 20,000. It's quite a large grill with a cooking surface of 285 square inches.
The legs are collapsible in seconds which is great for quick and easy transport. The best thing about this grill is that it is quick and easy to setup with minimal footprint. Heat output is good as well as it can cook bratwursts and hotdogs at 50 to 70 degrees.
On top of that, it fires up using electronic ignition, comes with a removable grease tray and porcelain coated cast iron grates. It's a great unit for traveling and just about anything that requires grilling on-the-go. Best of all, the price point is great and won't break the bank. A good entry-level grill for any aspiring tailgater.
Picnic Time Vulcan All-In-One Tailgaiting Cooler / BBQ Set
Weight: 11 lbs
Dimensions: 21 x 21 x 9 inches
Specific Features: Cooler / Propane BBQ All-In-One Set with Trolley, Durable polyester tote with adjustable shoulder strap, Two built-in drawstring pockets, Plenty of zippered pockets and a stretchy cargo cord
Best Use: tailgating, picnics, sporting events, traveling, camping, hiking
Description: Right off the bat, we have to say that Picnic Time Vulcan All-In-One Tailgaiting Cooler / BBQ Set is not the largest grill out there. If you are looking to cook large amounts of food at one time, you might want to look elsewhere.
With that said, this all-in-one tailgating cooler is an excellent accessory to just about any outdoor food fest.
Unlike your typical grill, this product comes with its own cooler, three-piece barbecue set and the propane grill. The cooler to keep your beverages nice and cold, the propane grill to cook your food, and the BBQ set so you don't have to bring anything else: what more can you ask for?
The whole package is made from high quality materials and are designed to look good and last for a long time. As you might have guessed, this grill is designed to provide the most hassle-free tailgating experience. It's also perfect for picnic time in the park, hiking, camping or just about any outdoor activity.
Fire Sense Notebook Charcoal Grill
Weight: 8 lbs
Dimensions: 17.5 x 11.8 x 14.2 inches
Specific Features: Simple two-step set up, 14.18-inch height, Folds flat to 1-inch for easy transport, Unique design
Best Use: tailgating, picnics, backyard barbecue, sporting events, traveling, outdoor cooking
Description: Tailgaters who are looking for a super slim, lightweight and portable charcoal grill don't need to look any further. The Fire Sense Notebook is one of the most lightweight and portable grills that money can buy.
The grill can actually be two-step folded so it turns into a 1-inch carrying case that makes it easy to transport and store away. It's a charcoal grill so you don't have to worry about bulky propane tanks. Just imagine all the space that you can save with this grill.
However, don't mistake slim and light for flimsy because the Notebook is made from heat resistant painted steel. The 228 sq. in. of cooking area should be enough to cook all your meal at the same time. Since it's literally just the rack and the folding grill, cleanup should be a breeze.
Cuisinart CCG-100 GrateLifter Portable Charcoal Grill
Weight: 22.9 lbs
Dimensions: 15.4 x 18.5 x 17.7 inches
Specific Features: Ultra-portable grill featuring unique lift system, Precision air flow system, Convenient lid-mounted temperature gauge, 240-square-inch cooking surface, Durable porcelain enamel cover, Large ash collection bin
Best Use: tailgating, picnics, outdoor cooking, backyard barbecue, sporting events, traveling, hiking, backpacking
Description: Portable grills in general are subjected to some rough usage and get really banged up especially when taken out on a field trip. We're happy to report that the Cuisinart CCG-100 has withstood a fair deal of punishment and is still going strong.
This can be attributed to its solid construction and design. The lid handle is a heat-resistant 201 stainless steel and the grill base is porcelain enamel-coated steel. In terms of the grilling itself, the dual venting system should make way for an easy and efficient temperature control.
The innovative GrateLifter mechanism gives you access to the charcoal bed without the need to touch the cooking grate. The spacious 240 square inch grilling surface is ideal for cooking food for the entire family.
The grill weighs less than 25 pounds so you should have no trouble taking it or on-the-go grilling. Overall, it hits all the checkmarks when it comes to a good tailgate grill.
Coleman Road Trip Propane Portable Grill LXE
Weight: 51.2 lbs
Dimensions: 19.13 x 13.5 x 33.75 inches
Specific Features: Swaptop interchangeable cooktops, Instastart ignition for push-button, PerfectFlow technology, Collapsible stand with wheels folds, Sliding side tables, folds to compact size with large handle and wheels, Easy cleanup, 20,000 BTUs of cooking power
Best Use: tailgating, backyard barbecue, sporting events, traveling, hiking, picnics, outdoor cooking, backpacking
Description: As you can see, this Coleman Road Trip Propane Portable Grill LXE is similar to the first one we've listed here. This is the LXE version which is basically an updated model of the LX Coleman Road Trip Grill. One of the most attractive aspects of the LXE is definitely the less-than-average price tag.
It's not exactly the smallest and lightest out there but Coleman definitely ensured the design allows easy setup, tear down and transport.
It takes less than a minute to set up or take down the whole thing. With two powerful burners that produce up to 10,000 BTUs each, your food will be cooked quickly and evenly. You can also cook in two different styles because each burners are controlled independently.
Another thing we like is how it's very efficient in LP gas consumption. We're definitely impressed with what the LXE has to offer and should be a good option for tailgaters.
Rest assured, these are some of the best portable grills that you can find in the market. They are all portable, durable, and are ideal for tailgating parties.
We suggest that you take a look at these products closely and see if it caters to your tailgating needs. Before deciding, make sure that you do your research properly and read reviews from actual buyers.
What Is A Tailgating Grill?
A tailgating grill is basically a portable grill that makes outdoor cooking a lot easier. Whether you are tailgating your favorite team or hiking to the woods with your family, a good quality tailgate grill will allow you to cook the most delicious steaks, patties and sausages.
You can't just take any grill or barbecue to a tailgate party or outdoors because you need something that's actually portable. A good quality grill means that it's portable, durable, fires up easily and is a breeze to clean. Any tailgate party will not be complete without the billowing smoke and sizzling meat coming from the grill.
How to Choose A Tailgating Grill
When it comes to choosing the right tailgating grill, there are really no wrong answers because it all depends on one's needs and the type of cooking you'll be doing. However, there are certain factors that will help you choose the right grill that will fit your preferences.
This is especially helpful when there is a lot of options out there. When shopping for a tailgate grill, keep in mind these factors:
Gas vs Charcoal
This one is a debate for the ages. The great old-school tailgaters prefer their charcoal grills as they set up camp in parking lots and cooking away as their team played on. Charcoal grills can provide this distinctive comfort and taste of charcoal cooking.
However, many people prefer the speed and efficiency offered by gas grills. Obviously, each has its own pros and cons and it will be all up to the buyer's personal preferences.
Basically, gas grills are for fast cooking and no-hassle cleanup, while charcoal can cook more evenly and provides that unmistakable grilled taste.
If you are looking for another option, there are also electric grills available and you can bet that many of them are great for tailgating.
Electric grills can cook just about anything and operate with an electrical power source. Before considering this option, it goes without saying that you need to ensure that you can provide it the necessary power.
Size: So how big does your tailgating grill need to be? The answer lies of course in your intended usage. Are you simply cooking for yourself and a few others? Or perhaps, you're planning a grilling party that's big enough for the tailgating parking lot?
Consider how much food you want to cook at any given time. Smaller grills will only cook a small amount of food at one time but it's easy to carry and transport. vLarger grills will allow you to cook great amounts of food at one time which is good if you're serving plenty of people.
Cooking surface: The most important part of any grill is the cooking surface. Opt for a portable grill that features a grill plate that's heavier than the food that will be cooked on it.
For charcoal grills, heavy and durable materials like cast iron and stainless steel provide the best results since they distribute and transfer the heat evenly. Light materials like aluminum are prone to getting hot too quickly, which may result in burnt food.
Construction and design: Tailgating parties call for a grill that can withstand rough use and will last you a long time. The last thing you want is for your grill to break down while tailgating and you're left with no means to cook your food.
With that said, you need to purchase an outdoor grill that is made from durable materials like steel or cast iron which can withstand heat well. This ensures that the grill creates an even temperature and will last a long time.
The grill should have a stable design and will not tip over easily, especially when there's food being cooked. When opting for a charcoal grill, it should have a removable firebox for convenient transportation and cleanup.
Ease of Cleanup: You might have a great time getting those burgers and steaks cooked, but the worst part about grilling is cleaning up afterwards. You can't exactly dump all your stuff and be on your way, and putting a dirty grill in your flatbed isn't a great option either.
Look for a portable grill that has ash or grease collectors so that you can get rid of your waste easily without dumping everything on the ground.
Brand: When it comes to portable grills, there is really no single "best" brand because everyone's needs and experiences are different. However, there is always something that can be said about buying a grill from a reputable brand.
In this regard, we will always recommend that you go with a trustworthy brand and preferably have prior experience with their products. Getting a tailgating grill is an investment, and when it comes to such, it's always better to get a quality grill than a cheap one.
Style: The style of the grill is another factor that you should consider when shopping. You can find portable table top grills which is ideal if you plan on having a table ready.
For something different, there are portable, foldable grills for easy transport. There are even grills that can be attached to the hitch, so you can just park, unload and fire it up to cook the food. Options are quite many here so you should find one style that works for you.
Burner integrity: When choosing a tailgate grill, make sure that you consider the grill's burner integrity. Some grills will only make use of a simple tube type burner which severely limits the flame to a small cooking area.
When you're planning a tailgate party with many hungry football fans, find a grill that features a larger burner, preferably those that can emit up 15,000 BTUs.
Price: Everyone wants the best of the best when it comes to grills but not everyone has a massive budget for them. It's a good thing that most tailgate grills are affordable.
Just browse online or visit your favorite outdoor or sports store and you should find great grills at a great price. Just make sure that you set a budget range and not go over that limit.
And that concludes our section on what features to keep an eye on when thinking of buying a tailgate grill. In the next section, we will highlight some of the best-reviewed tailgating grills that you can find.
To Wrap It Up
Tailgating is one of most fun activities that you can do as a supporter of your favorite team. A big part that contributes to the joy of tailgating is definitely the delicious food that you get to grill and sharing it with fellow fans.
That of course requires the appropriate tailgating grill. Hopefully with this post, we have helped you find a grill that best fits your needs or at least has given you an idea on how to choose the right unit. Have fun tailgating, folks! And don't forget the barbecue sauce!
Have you used a grill for on-the-go cooking before? What's your favorite model? Make sure to let us know in the comments. Also, be sure to share this article among your tailgating friends and grilling buddies.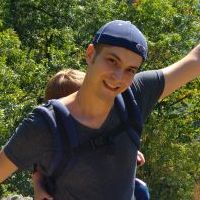 Daniel is a gear freak when it comes to hiking, climbing and camping. He went to REI Outdoor School to meet new people and learn best practices. Don't even try to argue with him about the latest backpack or ice axe, he tried most of them. Daniel's dream is to climb Mount Everest.