The duffel bag is one of the most used bags for storing equipment and clothes easily and securely. Finding the best duffel bag can be a difficult task.
You may not know whether you want the best rolling duffel or something that is easier to carry and pack away. Whatever your needs, having one can make life so much easier and convenient.
In our search for duffel bags to meet everyone's needs, we have found that they come in all shapes and sizes and that what may good for one person may not be suitable for another. That's why this article is designed to help you figure out what your needs are and help you find the best duffel to suit your purposes.
Top Products
The North Face Men's Base Camp Duffel
Weight: 4.4lbs
Materials: Synthetic
Key Features: Durable synthetic leather, padded side handles for a comfortable carry, D-zip opening with weather protected zip flap, adjustable alpine-cut shoulder straps
Best Use: Outdoor hiking and short travels
Description: Available in a multitude of colors and styles, the North Face men's duffel is the perfect fit for any activity. If you plan on traveling, the bag will provide a spacious center compartment, giving you the opportunity to add all the clothing and accessories you will need on the trip.
For outdoorsmen and hikers, this bag is perfect with its water resistant material and weather protective zipper flap. This will allow you to store valuable items like mobile phones and cameras with the assurance that they will not get wet.
The padded side handles will give you a comfortable carry and can easily be adjusted to duffel carry handle. This will give you the opportunity to carry the bag in your hands as well as on the shoulder with the added benefit of the adjustable alpine-cut shoulder style for a more convenient carry
Overall this bag is great for multi-functional use. You will have the added benefit of using the bag for high value equipment and the general features required for going on a short holiday trip.
The side compartments are also a great addition to store keys and other small items that needs to be easily accessible.
Gregory Alpaca Duffel Bag
Weight: 4lbs
Materials: Rubber and waterproof tarpaulin
Key Features: Durable and waterproof tarpaulin material, adjustable and detachable shoulder pads, crossover compression straps for handles, large U-shaped opening, zippered mesh pocket under top lid and durable YKK buckles
Best Use: Outdoor and travel use
Description: If you plan on visiting the outdoors quite a lot, the Gregory Alpaca Duffel Bag will be the perfect fit for your needs. The bag is waterproof and will be great for travelers with technological equipment that can easily be stored away in rainy conditions.
The large U-shaped opening will allow you to easily put in bigger items and you will generally be able to squeeze in more items from the top.
The material is made to withstand pressure and you could easily add any shaped object into the bag without the material ripping or tearing.
The adjustable and detachable shoulder pads are great for adjusting the bag into a duffel, or you could simply carry it in your hands. The padded shoulder feature will allow you to carry the bag for longer distances without any strain on the shoulder.
Finally the YKK buckles are made to give extra strength to your bag. This will allow you to add more weight to the bag without damaging the strapping buckles.
The North Face Rolling Thunder 22-Inch Carry On Bag
Weight: 7.3lbs
Materials: 1000D polyester with TPE lamination
Key Features: Super tough base camp body with reinforced nylon, two external zipper pockets for small items, perforated black panels reduce weight
Best Use: Travel
Description: If you like traveling a lot, The North Face Rolling Thunder Bag will be the perfect addition to your needs. The bag offers a huge middle compartment for storing all your travel goods as well as two external zipper pockets in the front for the smaller items like you passport.
The reinforced nylon will give you added strength in the body, so you can add more items without having to be concerned that the bag might tear or that your stuff may pierce through.
This bag is great for heavy loads and the perforated black panels will easily help reduce weight when you pull the bag without sacrificing the strength. The panels are made from extremely durable materials to help you with comfort on your travels.
The only downside can be the weight. The bag is quite heavy and will need a smooth floor for pulling it on. If the surface is not smooth, you will need to carry the bag over the bumpy objects and this may be quite a heavy task as the bag is already 7lbs.
Helly Hansen Duffel Bag 2
Weight: 1lbs
Materials: Nylon tarpaulin and cotton
Key Features: Very lightweight, spacious main compartment, compression straps for easy fit, zip closure external and internal pocket, carry handle for easy use
Best Use: Outdoor and sports use
Description: The Helly Hansen Duffel Bag is the ultimate fit for both sports and outdoor enthusiasts. The very lightweight frame will allow you to add more items inside, while still providing strength and comfort while carrying.
The compression straps will easily fit over every shoulder without hurting you, even if the bag is fully loaded and the carry handles will be great for a quick pick up and move throughout the gym.
The bag is designed to be water resistant and will keep any gym sweat out during your training session.
The zip closing external pockets are a great addition for storing smaller items like car key and wallets in the rain and throughout your hike, should you be an outdoor enthusiast.
The main feature of the bag is the ability to convert into a backpack without hassle. This will allow you to easily put the bag on your back once you need to climb up those high areas and you need both your hands. The bag does loose a little space, but not enough too really notice.
Ultimately this bag is great for the multi-functional user and you will have the ability to easily switch the bag on the go. The price is very affordable and will give you a lot of years to use it.
Mountain Hardwear Expedition Duffel
Weight: 1.5lbs
Materials: Synthetic with heavy duty tarp
Key Features: very lightweight, easy to use straps for hands with added shoulder strap, Synthetic mesh to keep everything dry and zipper flap to keep the zipper dry, internal compression keeps everything neatly packed
Best Use: Travel and outdoor adventure
Description: The Mountain Headwear Expedition Duffel is the perfect fit for anyone looking to withstand the treacherous conditions of nature while keeping everything neat and dry. The durable materials are water resistant and will keep even the toughest of weather storms out of your bag.
The bag is fitted with easy to adjust straps and can easily be carried in one hand or on the shoulder. The straps can even be adjusted to carry the heavier loads on your back and allow you to use both hands if you need to climb or walk through the heavier grass locations.
The internal compression will keep all your items neatly packed and folded, even after your bag has fallen and been bounced around. The added zipper flap will keep water from penetrating through the zipper area and the lightweight feature will allow you to stuff the bag as full as possible without adding too much weight.
The North Face Longhaul 30"
Weight: 10.8lbs
Materials: 420D nylon
Key Features: Large main compartment with internal compression straps, zippered side pockets, two easy to access accessory pockets, retractable handle to take the pressure out of any load
Best Use: Traveling
Description: Travelers will enjoy the easy use of the North Face long-haul bag. This bag will make it easy to carry around those heavy loads for the longer traveling trips.
The retractable handles will take the entire grunt out of the work when pulling this bag and the design is made to withstand a load of up to 88 liters.
The easy to access pockets will be great for storing smaller accessories on the go and the 420D nylon design will make it easy to put in as big a load as you can possibly manage. The zippered pockets are designed to be durable and like with other bags, these zips will never let you down.
The only downside to this huge bag is the size and it will not easily fit into the overhead compartments of most trains. The bag will also be quite heavy to carry upstairs or over any rugged surface.
Overall the bag is made to be a once-off buy and will last you a lot of years. The bag is quite affordable compared to other bags of the same quality and the stylish design will make every traveller happy.
Marmot Long Hauler Duffle Bag Pack
Weight: 1lbs
Materials: Synthetic water resistant
Key Features: Large D shaped main zipper with rain flap, removable shoulder strap carrying handles, integrated lash point for expedition hauling, easy to access exterior pocket
Best Use: Travel, outdoors and sport
Description: Whether you are looking for a sport or outdoor bag, the Marmot Long Hauler Duffle Bag will be perfect for all your needs. The bag can easily be converted to a gym bag by just removing the shoulder strap. This will allow you to carry the bag in your hands more easily.
For outdoor enthusiasts the bag will easily be strapped to the back of your shoulders, thus allowing you both hands to complete your outdoor adventures and saving you the extra energy.
The synthetic material is great for outdoor conditions and will easily resist any rainstorm with the added rain flap.
The best part about this bag is the D-shaped opening that will allow you to easily add as many items inside as you need and even the bigger items will easily fit into your bag without hassle. Another benefit of the design is the integrated lash point that will allow for easy hauling over rocks and difficult areas.
Patagonia Black Hole Duffel 45L
Weight: 1.9lbs
Materials: 900D polyester, TPU film and DWR finish
Key Features: Very lightweight, padded base and shoulder straps, internal compression and internal organizer
Best Use: Travel
Description: Travelers will find the Patagonia Black Hole Duffel as one of the most stylish and easiest ways of carrying around your items. The internal organizer is great for keeping everything compartmentalized and making sure that everything arrives at your destination in the exact same way you packed.
The material will be perfect for anyone with a lot of baggage and the bag will easily mold to the exact shape of your cargo, making it easier and more convenient to carry. The added padding on the base and the straps will provide you with extra comfort as you carry the bag and the bag will easily mold to fit into luggage holders.
The TPU lamination is made for the ultimate wilderness protection and will keep your bag from snagging a tree or even having sharp objects pierce through the middle. This easy to use bag is also water resistant and will keep all your clothing and valuable items dry in the rain.
Overall this bag is made for traveling, but can also be used in the wilderness by outdoor enthusiast. The bag is very lightweight, allowing you to add more items than the traditional heavier leather bags and the materials will easily protect the bag from outdoor damage.
What to Look For
Every duffel bag has its own features and every feature will serve a very specific purpose.
Sometimes buying the cheapest duffel bag may not be the best option as the more expensive duffel bags can give you added benefits like being water proof and the materials are made of a higher quality fabric.
With that said, we will look at some of the best features that duffel bags can offer:
Durability: Like with all equipment we buy, we always look for the most durable option. This will save us money in the long run, but of course; choosing a more durable duffel bag will be more expensive. But you will easily make up this money over time as the durable duffel bag offers you more use and have the ability to withstand more punishment.
Purpose: If you know that you will be using the bag as an outdoor equipment holder, you will need something that is waterproof and can withstand the different temperatures of nature.
The traveller bags may not necessarily be concerned with a waterproof bag, but will rather look for something more spacious
Carry on or rolling: This should be a simple choice that anyone can easily make, especially if they want the best travel duffel bag.
The rolling duffel bag will be great for travelers and will make life much easier.
The carry on duffel bag is great for outdoor enthusiast who likes to climb and camp in some of nature's more rugged areas. Having the best carry on duffel should be easy on the shoulders while still holding all your gear.
Weight: Having a spacious bag may seem tempting, but not only are they more expensive, but they are also heavier.
Buying a smaller duffel bag will great if you do not use the bag that much. The smaller bags are easier to carry and will still be able to fit all your weekend clothes for the holiday.
Ease of Packing: What's the point of getting a duffel bag that makes it difficult for you to get your gear into it?
Struggling to get your things in and out shouldn't be a problem, so look for backpacks that have large D-openings (or something similar) to make it easy to get to your stuff.
These five features are extremely important when we search for the perfect duffel bag. Once you have decided your purpose, it will be easy to choose the perfect bag and get value for your money. We have set out to find the top duffel bags to suit your needs and make it easier to choose the perfect fit for you.
Final Thoughts
Whether you are planning to have a long travel or only to have some great time outdoors, these bags will fit your every need and will protect your valuable items from damaging or breaking. The materials in all of these bags are of high quality and will never let you down in the wild.
If you are looking for a great traveling bag, the rolling bags will allow you to easily reach you destination and take all the pressure and hard work of your shoulders
We would like to thank you for reading this article and would like to encourage you to let us know about your experiences with these bags. Let us know if you have any other bags that are great and will greatly benefit outdoor and travel enthusiast.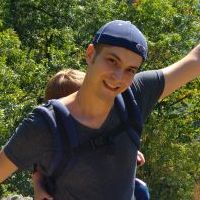 Daniel is a gear freak when it comes to hiking, climbing and camping. He went to REI Outdoor School to meet new people and learn best practices. Don't even try to argue with him about the latest backpack or ice axe, he tried most of them. Daniel's dream is to climb Mount Everest.