How do you find the best daypack? There is the long and expensive route of buying half a dozen really cool-looking daypacks and deciding which one works best for you, or you could read through our assessment of the best daypacks and make your choice.
We get that daypacks are enormously versatile carry-all's, and can be used by anyone from scholars and backpackers to serious trail athletes, and everyone in between.
Whether you are exploring the markets of Marrakech, or heading on the trail from your base camp, a daypack is an essential piece of gear. For our purposes we are going to focus on the best daypack for hiking. We will take a look at value, capacity, comfort, durability, and convenience.
Top Products
Note: We get commissions for purchases made through links in this article
Osprey Packs Talon 22 Backpack
Weight: S/M : 1lb 5oz, M/L: 1lb 10oz.
Volume: 22l.
Specific Features: A fully adjustable harness, very well ventilated, separate hydration pocket, super light YKK buckles, stretch side pockets, zippered hip belt pockets, an external hydration pack sleeve, a front panel stretch mesh pocket
Best Use: day-long hiking and adventure racing.
Description: The bungee cord fasteners for trekking poles and ice tools are also handy features. In addition, the air-scape back panel allows for effective ventilation, especially if you have loaded it with between 10 and 20 pounds of kit.
Osprey have pretty much thought of it all with their Osprey Packs Talon 22 Backpack, including a top slash pocket, and helmet and rear light attachment. Adjustments to get the perfect fit are easy with gender specific torso adjustable harness and hip supports.
f we had to be critical, perhaps the addition of compression straps for the front pocket would have been a useful extra, having said this, there is an adjustable buckle which could expand to accommodate a rain jacket.
Related: If you are going to take along gadgets like electronic compasses, cameras and the like, the option of Ospreys High Visibility Rain Cover would be make for an ideal addition to your purchase.
We think the inclusion of a hydration pack should always be considered, and if you have one, chances are it will fit just perfectly, and if not consider Osprey's 2,5l hydration pack.
Deuter Speed Lite 20 Backpack
Weight: 1.25 pounds.
Volume: 20l.
Specific Features: lashing options, thin waist band.
Best Use: short hiking trips, peel off layers of clothing and stash it away behind compression straps, a spacious front stretch pocket for extra gear, height adjustable chest strap, torso strap, side mesh pockets which are easily accessible, compression straps, external zip pocket, and 3M reflectors.
Description: Deuter Speed Lite 20 Backpack is a relatively small pack, and not ideal for long hikes, especially if you need a hydration pack.
But as small as it may initially appear, there are plenty of stow-and-go stowage connectors, and so you can get a fair load onto your back, but we would caution against loading too much onto the pack given its rather simple harness design.
Even when fully packed with gear, the air mesh and padded rear panel, will keep the load comfortably positioned, even with only simple chest and waist bands.
The rather simple overall design of this Deuter daypack does mean that it can transition across a number of different activities and requirements beyond hiking. Expect the side pockets to be a little tricky to get gear in and out of when the pack is full.
Related: As with most daypacks, rain cover and hydration are always well worth considering, and although this pack does not make special provision for a hydration pack, it is possible to slip a Deuter bladder into the pack. Deuter also supply a rain cover for this pack, and is a good idea if you intend to take along a gadget or two.
Gregory Mountain Products Z 25 Backpack
Weight: 2.1 pounds.
Volume: 25l.
Specific Features: two zippered pockets, thin waist band.
Best Use: day hiking trips, peel off layers of clothing and stash it in the pack away from the elements or protruding obstacles.
Description: At first glance one is struck the clean and simple design lines of the Gregory Mountain Products Z 25 Backpack, it appears to be a fuss-free relatively simple design, that one could find useful across any number of applications.
Panel-loading access to two zippered pockets, one of which could easily be used for a hydration pack.
Whilst many daypacks have heavily engineered waist bands, often including pockets make for a cumbersome daypack, the Gregory Z25 will appeal to those wanting a little more of a general purpose pack.
Two top panel zippered pockets, and 2 open sleeve pockets on each side are able to accommodate small gadgets, and finally a front pocket with clip close function.
Air mesh and padded rear panels will ensure reasonable comfort under heavy loads, and position can be adjusted via the height adjustable shoulder straps, chest and waist straps. The waist strap is thin, and one should not expect any significant lateral load bearing at all.
Related: Gregory also offer the slightly larger pack in the form of the Z30.
Marmot 26010 Men's Kompressor Verve
Weight: 1 lb 11 oz.
Volume: 26l.
Specific Features: removable waist belt, D-shaped lid, effective air mesh rear panel padding.
Best Use: day hiking trips when you need to carry a heavy load
Description: As far as strictly outdoor daypacks go, this is about as purpose built as you are likely to find. It is also one of the larger packs, swallowing a 26-liter load, and the relatively lightweight design does not add much weight.
The Marmot 26010 Men's Kompressor Verve features a large D-shaped zippered lid, and this provides easy access to the pack, without needing to pull everything out to get to the bottom. The rear panel offer generous support with air mesh lumbar supports, and is effective at dissipating heat on hot days.
The large, expandable front pocket is ideal for stashing kit on the go, and two expandable side mounted water bottle holders will keep you hydrated. Trekking pole fasteners, and compression straps will keep the load firmly against your back.
The rigidity of the pack is achieved through a lightweight aluminium frame.
If there is anywhere to be critical of the pack it would be in the shoulder strap design, and although not enough to detract from the rest of this great packs features, they are little on the thin side, and can make carrying heavy loads a little uncomfortable. Interesting the waist belt is also removable.
Related: Having said the this model is large by daypack standards, Marmot also make a slightly larger Kompressor Verve 32.
The North Face Recon Backpack
Weight: 2.6 pounds.
Volume: 31l.
Specific Features: comfortable, but not the lightest option, good for laptops and other gadgets, very good water protection.
Best Use: urban applications.
Description: The North Face Recon Backpack would not be an automatic first choice as far as hiking goes, but there is a feature or two that we think are worth highlighting.
The rain protection is particularly good as far as daypacks go, which leads us to another feature, which would be the advantage of keeping electronics (including cameras, notebooks, and tablets) from getting damaged.
But, it doesn't stop there; the external front pocket provides carrying capacity for clothing layers, and the two side-mounted water bottle holders allow for more than adequate hydration. Two large compartments, one with a number of organizing sleeves and pockets, provide significant storage space.
North Face refer to their rear panel support as the FLEXVENT and this ensures good vertical support and effective ventilation.
At first glance, the support system does not appear to be particularly designed for long hikes, given the rather simple shoulder, chest and waist straps, which are just that, straps. But it is a remarkably comfortable pack to wear, even with a generous load.
The Recon is not going to win many style awards, but it does get the job done with little fuss and good comfort and convenience.
Related: North Face offers a wide range of outdoor gear and apparel, and you may also like to consider the Recon for women.
Kelty Redwing 32 Liter Backpack
Weight: 2 pounds.
Volume: 32l.
Specific Features: Stowable waist straps, hydration bladder sleeve, or to store a notebook.
Best Use: day hiking.
Description: Renowned for producing a range of specialist backpacks, the Kelty Redwing 32 is the smallest in the family of Redwing backpacks and is best suited to day excursions. The full access U-zipper lets you access via the top, or as a panel loader.
The Kelty 32 is an awesome daypack, and includes a number of conveniently located side and top zipper pockets, expandable water bottle holders, and hydration pack/notebook sleeve in the main compartment.
The front pocket, ideal for maps and other accessories, is attached to the pack via compression straps, providing a spacious area to store excess gear or rain protection, not to mention the walking pole carrying loops. Kelty uses hex mesh throughout the harness system, including on the padded lumbar supports, which keeps you comfortable in hotter climates.
Fit and comfort is achieved through the adjustable shoulder, sternum and waist straps. It's not often that we come across a waist belt system that can be tucked away into small pockets, to keep them away when not required, but the Kelty 32 achieves this with ease.
Related: As mentioned, if you are considering a pack which can accommodate a weekends worth of kit and gear, the Redwing 44 or Redwing 50 are ideal. Redwing also supply a rain cover, which is an important addition to your hiking gear.
Patagonia Refugio Pack 28 L
Weight: 28oz.
Volume: 28l.
Specific Features: No waist band, hydration sleeve with tube port, daisy chains, large volume.
Best Use: day hiking.
Description: Patagonia's number one seller daypack comes in the form of the Refugio 28l, and for good reason we see. If style is your thing, then you have just found the daypack for you, and yes this daypack does not have a waist band.
The main compartment doubles as either a padded and elevated laptop sleeve, or the perfect position for a hydration pack, and well positioned tube port exits the pack at the top.
The second and third pockets offer enough space for a range of accessories, and daisy chain fasteners on either side of the front panel are handy for attaching most things. Even by daypack standards, the Refugio is lightweight, and it can be argued does not need waist support.
As with most premium products, the Refugio makes use of air mesh construction for the rear panel, and padded air mesh shoulder straps. A simple sternum strap provides some support where it's needed most, and compression straps limit the profile of the pack. Expandable side pockets will accommodate most bottle sizes.
Daypack Categories, Design and Construction
The design evolution of the daypack has advanced as much as most other adventure apparel, paraphernalia, and gear has.
Consumers, just like ourselves, have spurred producers to perfect the near perfect, and each scrambles to bring newer and better to the market each year. All of this has given us an almost infinite range of options, and let's take a look at some of the major considerations.
Categories: Having already said that daypacks are very versatile in respect of their applications, there are two broad categories into which they can be grouped. They are daypacks designed for use on the trail and those designed for an urban application.
The primary difference is the focus on designing to accommodate a laptop or a hydration pack. Having said this, many manufacturers advertise daypacks to accommodate both.
Design: Style, design and color are important focus areas for manufacturers, as consumers become more demanding on the aesthetic aspects of their daypacks.
For the most part, however, function remains more important than form, and to this end the two categories are differentiated through gear fasteners, daisy chains, water bottle holders, organizers, et.
Naturally, outdoor-focused packs are more concerned with well-padded and adjustable harnesses, expandable pockets, and air mesh rear panels, whilst urban packs focus on document organizers, and electronic devices.
Construction: Whilst both categories may look like every bit the same as their bigger hiking backpack brothers, they save on costs by excluding a frame. Having said this, frame-like rigidity is often achieved through sturdy rear panel construction.
The materials are generally the same, and most will make use of a polyester and nylon blend, with some water repellence and rip-stop characteristics. They are generally tough and durable, and often over engineered for their intended application.
Choosing The Best Daypack for Hiking and Outdoor Use
There is not too much more that can give you buyer's anxiety like too many choices. This is definitely the case when selecting the right daypack for your specific needs, and just how specific they need to be gives us even more commitment phobia.
Let's take some of the anxiety out of selecting the ideal daypack for your needs, and we'll start by getting you into the right category, are you:
An outdoor adventure enthusiast? Your ideal pack is likely to be rather simple in terms of organizational compartments. In fact, it may well just have a single large storage compartment.
And if it does have an internal sleeve, this will be for a hydration pack, with the ability to channel the drinking tube easily out of the pack and onto your shoulder strap. You will be looking for external equipment fasteners in the form of bungee clips and/or daisy chain links.
And perhaps the most important feature you will be focusing on will be the harness system, including the shoulder straps, waist belt, sternum strap, and padded and ventilated rear panel.
A backpacker or traveller? Your pack, at first glance is likely to look sleeker, having dispensed with external anchor points, and stash pockets in favour of organizational pockets, sleeves, and holders.
Your pack is likely to have some internal padding designed to protect laptops and the like, and at least one of the side mounted bottle holders may have been replaced by a zippered pocket. The shoulder straps, and waist belt (if it has one) are likely to be less engineered in terms of padding and support, than their trail cousins.
We will take a look at several options, and these fall broadly into the trail category, with one or two cross over options.
A Pack for All Occasions
We started out by saying that daypacks are hugely versatile, and even the most purpose built pack can quite easily find itself doing something very different.
The daypack market has developed a broad range of options, and it is highly likely that you are going to find exactly what you are looking for without too much fuss. And if that was not enough, you can have it in a variety of colours. The durability and strength of most daypacks is, in fact, quite astounding.
We would love to hear from you about your ideal pack, and just what it is about it that makes it ideal for your needs.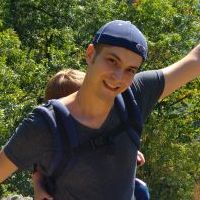 Daniel is a gear freak when it comes to hiking, climbing and camping. He went to REI Outdoor School to meet new people and learn best practices. Don't even try to argue with him about the latest backpack or ice axe, he tried most of them. Daniel's dream is to climb Mount Everest.