So you're the type of person who wants to be right there if something happens in the mountains? You want to be part of the search and rescue team saving lives and protecting those who are affected during an avalanche, right?
But you don't want to be aimlessly wandering around and possibly missing all the signs and the people who have been hurt by the avalanche? Have you thought about getting the best avalanche beacon on the market, to help you find those who have been hurt or buried?
When you head out the next time on a call of an avalanche, you can be ready to search for everyone out there. With the right tool, you can make sure that you get all the signs, right off the bat, so you can get those people out faster, improving the chances that they'll be okay.
But, how do you know avalanche beacons are worth considering? With so many out there, it can be difficult to figure out what you're buying and what you should be buying.
With our help and this article, you'll be able to get all the information you need to choose the perfect life saving tool for you. We've compiled all the information that you need to figure out what constitutes a good avalanche beacon and a great one.
Plus, we've got the top options so you can take a look at all the information. We even have ideas on what you'll need to improve your avalanche beacon even more. So, let's get started and see what's out there.
Note: We get commissions for purchases made through links in this article
Best Products on Today's Market
The top 8 avalanche beacons that we can find are listed below so you can find something that is going to be high quality and a price you can easily afford. Definitely make sure you take a look at each of these and see which one is going to work for your needs for a long time to come.
Mammut Pulse Barryvox Europe Avalanche Beacon
Weight: 0.46 pounds
Dimensions: 15.8 x 4.7 x 9.8 iniches
Specific features: Digital/analog signals, 3 antennas, 457 kHz frequency, MapView, 50-meter search strip and distance indicator, digital range of 60 meters, LCD panel, long battery life, uses alkaline batteries, 360° real-time direction indicator included, five-year warranty
Best use: Professional and enthusiast safety gear and search equipment, backcountry skiing
The Mmammut Pulse Barryvox Europe Avalanche Beacon is a little more expensive than some, but that doesn't mean that it's not worth it. The three antennas that provide a high quality detection process and a great signal are definitely worth the money you spend.
Tuned to the standard 457 kHz transmitting frequency, it's able to detect both digital and analog signals so you're going to have no problem picking up anyone, no matter where they are. Backwards-compatible with models from earlier than 1996, it has a 50 meter search strip and it can recognize the distance between the transceiver itself and whatever you're searching for.
There's a MapView directly on the screen that can make it a whole lot easier to complete your search and rescue mission, especially because the LCD panel provides all the location information. All you need to run it are three AAA batteries and you'll be able to get transmissions for up to 200 hours. Even better, you can detect for up to 15 hours.
PROS:
Easy to use
Locates beacons quickly and accurately
Comes with North American and European frequencies
Moderate weight
MapView helps with detection
CONS
:
MapView is not ideal quality
Somewhat pricy for some
Large to carry
Related: When you're using your avalanche beacon you're going to need a 2 way radio to let others know what you've found and where to start the search. The Retevis RT5 2 Way Radio is inexpensive, can be charged in the car and has everything you'd want from a radio.
Ortovox S1 Avalanche Beacon
Weight: 1.7 pounds
Dimensions: 12 x 4 x 10 inches
Specific features: Digital receiver, tri-axis antenna, deep burial mode, auto-revert to send, backlight display, flagging feature and flagging for multiple burials, inclinometer feature for measuring slopes, adjustable contrast and speaker configuration exceptional search acoustics
Best use: Enthusiast or professional use, backcountry skiing, for multiple snow burials
The Ortovox S1 Avalanche Beacon is a tough one to keep in stock because of its exceptional design and because it really is one of the best models. When it is available, it's a little lower in price than our last choice, which is a benefit as well.
This transceiver is made with some of the latest technologies, including a special S1 feature that is capable of scanning all signals simultaneously, particularly those that fall into an avalanche zone. It also has a maximum range of 55 meters and a search strip width of around 50 meters. You get a burial position overview and smart antenna technology to go along with it.
The five year warranty means you can count on this device when you need it and the visual display that you get is going to be great, helping to cut down your search time and making recovery much easier.
The unit has auto-revert to send features for search party safety. The unit also has the Smart-Antenna-Technology™, which will assess antenna positions, and the unit will automatically use the best of the three antennas, allowing a near doubling of the unit's range. The Recco Reflector allows search party participants to discover buried victims quickly.
PROS:
Small and lightweight
Comes with a pouch and wrist strap
Easy to use
Transmits with two antennas
No buttons needed to search
CONS
:
Can be too small for visibility on screen
Pouch not ideal quality
Operates similar to an old style phone
Related: The TYT Tytera Digital Radio offers a lot of great features for those who are searching the wilderness. Complete with GPS features it can help you figure out where you are and where you need the rest of your search party to be in order to find anything after an avalanche.
Backcountry Access Tracker3 Avalanche Beacon
Weight: 0.47 pounds
Dimensions: 4.5 x 2.8 x 0.8 inches
Specific features: Industry standard frequency of 457 kHz, range of 50m, progressive industrial structure, tri-axis antennas, interface lists distance and direction indicators, five year limited warranty
Best use: Backcountry touring or European off-piste/out of the area ski adventure, professional and enthusiast use
The Backcountry Access Tracker3 Avalanche Beacon is one of the more affordable transceiver units on the market, with a price tag lower than any of our others so far. The Access Tracker3 is also known as the "All Mountain" style Backcountry Avalanche Beacon.
The battery life on the device allows for about 200 to 250 hours of use if the device is set to transmit mode (auto-revert to send). If only in search mode, the battery life is about 50 hours of use. With a range of 50 meters and certified in compliance with North American and European norms, it's definitely going to help you locate anyone or anything.
Smaller and lighter than the previous generation of trackers, this one is definitely going to make it easy to transport so you're ready whenever that call comes in. Tri-axis antennas on the Backcountry Access Tracker3 speed up the process of signal detection and interpretation. The user-friendly unit interface presenting information direction and distance details.
Multiple burial site indicators allow for flagging different sites and planning the best course of rescue action.
PROS:
Comes with lanyard and chest mounted harness
Easy to use even with gloves
Good battery life
Instructions are easy to understand
Long battery life in transmit mode
CONS
:
Battery can be short for search mode
No visual screen for locations
Somewhat bulky
Related: When you're looking for someone after an avalanche, ever second is going to count and that's what this Backcountry Access Stealth Avalanche Probe is for. It will help you get into the snow and get an idea of what's under there and if you really need to be digging or moving on.
Arva Neo Avalanche Beacon
Weight: 1.4 pounds
Dimensions: 6 x 4 x 4 inches
Specific features: Digital interface, multiple burial site flagging, 60-meter range backed by Isotech Technology and dual, equally powered antennas
Best use: Occasional novice use, backcountry skiing enthusiast, and professional use
The Arva Neo Avalanche Beacon is priced right towards the lower end of our options. The beacon delivers a superior range for signal detection and broadcasting at 60 meters and the panel features buttons, every one of which is labeled to make using the device easier.
The included harness is easily adjustable and the device itself slides from search to send quickly and easily. You'll have a flashing icon at three to five meters from the burial site, making it easier to locate. Auto-send transmissions and a backlit screen, plus audible sounds make it easier to use the device at any time of day or night.
The interface is one of the beacon's best features. The controls of the device are intuitive and even show you the direction you should be heading in to get closer to the signal. What's cool about the ARVA Neo, is that the manufacturers have intentionally strayed away from the usual tri-axis antenna design, but they haven't actually.
The manufacturer has integrated what it calls Isotech Technology, where both of the antennas get equal amounts of power and this allows for a wider width to the search bandwidth. The Isotech Technology is what allows the unit to have the widest digital beacon available at 60 meters.
PROS:
60 meter range
Easy to use
Comes with harness and lanyard
Automatic return to sending mode
U-turn alarm
CONS
:
Alarms and notifications could be louder
Harness not ideal
Flashing could be more noticeable
Related: Digging someone out of an avalanche requires tools and the Black Diamond Deploy Shovel is a great one to have with you. It's designed to help you dig quickly and get through that avalanche to rescue anyone trapped underneath.
Mammut Element Barryvox Avalanche Beacon
Weight: 0.68 pounds
Dimensions: 19.7 x 19.7 x 19.7 inches
Specific features: User-friendly design, tri-axis antenna, comprehensive recovery guidance, clean control panel, fast signal identification and isolation options for more than one signal coming in at a time, marking abilities, direction and distance indicators
Best use: Enthusiast or professional use, can handle multiple burial sites following an avalanche
The Mammut Element Barryvox Avalanche Beacon is priced low, especially for a set that comes with all the tools you'll need in order to rescue someone after an avalanche. This unit is among the most popular avalanche beacons on the market.
The tri-axis antenna allows for close range accurate pinpointing of received and translated signal. The triple antenna setup makes for easier discovery of deep burial sites too so you can get there quickly when time is of the essence.
The unit handles multiple burial situations with signal isolator functions and the ability to mark multiple sites. The comprehensive recovery set of instructions makes mastering the functions of the unit a breeze, and you just cannot beat the ease of single button operation.
The panel is an intuitive operation and well-structured, and the unit is capable of making precise and expeditious signal locations. The display panel will let you know the direction to travel toward a detected flux line and the distance between you and the avalanche victim.
Self-testing functionality allows the unit to test itself and make sure it is in perfect working order before using it. Auto-revert to send feature keeps the search party safer should there be a secondary avalanche following the first.
PROS:
Comes with a shovel and probe
Self-testing
Auto revert in case of second avalanche
Accommodates multiple burials
Easy to use panel
CONS
:
Could be faster
Not as many options
Not as much control
Related: Stay connected to the rest of your search team with the Backcountry Access Link Communication System. It's moderately priced and keeps you informed of what's going on at all times, so your whole team is prepared.
Arva Pro W Avalanche Beacon
Weight: 1 pound
Dimensions: 6 x 4 x 4 inches
Specific features: Hybrid analog and digital modes, motion sensor integration, standby mode, auto-revert to send, updatable via software, programmable unit, capable of searching for five victim sites and marking them
Best use: Professional use, backcountry skiing, backcountry touring
The Arva Pro W Avalanche Beacon sports an upper-end price tag compared to some of the others here, but it has a lot of features that balance that out. This beacon features an audio alarm and sound to help in locating victims and it's capable of marking five sites and predicting the possibility of more.
Sold with a holster to make travel easier, this unit comes with a five year warranty and a range of up to 50 meters. The digital aspect provides you with a bright backlight as well as offering distance and directional icons so you can find where you need to go. If you go too far you'll also get the U-turn indicator that lets you know to go back.
You can see everything you need at the same time and get all the digital and analog functions that you need for your search. With three antennas and the ability to recognize up to five different burials, you'll be able to recognize additional possible burials as well.
The unit has a motion sensor to help in detecting potential movement, and a list of sites can be viewed on the display and scrolled through for ease of access. The unit tests itself when you turn it on to make sure it is working. The unit comes with a five-year warranty.
PROS:
50 meters
3 antennas
Moderate weight
Pouch included for easy carrying
Marks 5 burials and indicates more
CONS
:
The interface is complicated
Can be slow in search
Not as easy to understand at the beginning
Related: The DURAGADGET Hard Shell is a case for your Arva Pro that makes it a whole lot easier to carry around with you when you're not using it. You definitely won't have to worry about when you want to take a hike and set it up. It's going to be right there all the time.
Backcountry Access Tracker2 Avalanche Beacon
Weight: 0.56 pounds
Dimensions: 5.2 x 3.2 x 1.1 inches
Specific features: 457 kHz industry standard frequency compliance, 55 meter range, and a 50-meter search strip width, battery up to 250 hours, made in the USA
Best use: Backcountry touring, professional use
The Backcountry Access Tracker2 Avalanche Beacon is compatible with all model transceivers made after 1996 and offers tri-axis antenna for enhanced signal detection and accuracy.
The auto revert to send functionality and wide range detection feature helps keep track of different flux lines. You'll also have a five year limited warranty that guarantees this beacon is going to keep working for you for a long time to come.
The range of the unit is generous at 55 meters. You get direction and distance on the digital panel for viewing. Auto-revert to send switches out the detect to send signal to protect rescuers in the event a secondary avalanche should occur.
The easy to use user interface also provides you with everything needed in real time and the bright colors of the unit itself makes it easy to see when you need it. The bright red LED's also make it a whole lot easier to see exactly what it's telling you and where you need to go.
PROS:
Uses AAA batteries
Range of 55 meters
Includes a comfortable harness
Easy to read in bright light
Inexpensive compared to similar options
CONS
:
No actual image for review
Somewhat lower tech
Moderate battery life
Related: A good shovel will help you rescue anyone who's trapped in an avalanche and the AAA 4004 Aluminum Shovel is a great option because it's inexpensive, high quality and breaks down small enough that you can transport it easily. The moderate weight and aluminum construction are also great assets.
Ortovox 3+ Avalanche Beacon
Weight: 1 pound
Dimensions: 8 x 6 x 4 inches
Specific features: Small, lightweight unit, 40-meter range, lower end pricing, Smart Antenna Technology™, Recco reflector inside, tri-axis antenna, detects three snowed in/burial sites, simple operation, flagging options, detects up to three sites for multiple rescues
Best use: Recreational, enthusiast skiing, calm slopes, regular ski area
The Ortovox 3+ Avalanche Beacon is priced in the middle of our options, so it is on the lower end of the scale as far as beacon prices. The avalanche beacon has Smart Antenna Technology™ and a Recco reflector inside, both of which are proprietary functions.
The unit comes with a tri-axis antenna to maximize signal detection and output. Capable of detecting up to three burials at the same time, it has flagging features and a light weight to make it easy to carry. All you need is one battery and you'll be able to get going, which is great.
With a 40 meter range it's going to provide you with a decent amount of distance and you can flag several victims at one time, so you're ready for absolutely anything. In case of a second avalanche you're going to be ready too with the auto switchover. Just attach the harness here and you'll be ready for anything.
PROS:
Flags three burials
Easy and simple to use
Low price
Lightweight and easy to carry
3 antennas
CONS
:
Can have trouble during coarse search
Moderate at suppressing multiple burials
Background interference can cause problems
Related: The Ortovox Kodiak Shovel makes sure that you can get to anyone who's trapped in an avalanche. All you need to do is put it together and you're ready to go at a moderate price for a high quality tool.
Things to Consider Before Buying
An avalanche beacon could just be the most important thing that you take with you up that mountain, because it's the one thing that's going to keep you safe if something happens on the trip. You definitely want to take a look at these features to make sure you're choosing the right one before you head out.
Multiple Antennas
Because avalanche transceivers or beacons be used by those who need to be found and those who are doing the finding, it's going going to depend on you what you're using the device for . You want to make sure that you know how many antennas it has because multiple are going to help you get a better signal.
That means, whether you're the one searching or the one being searched for, you're going to have a shorter search before you find what you're looking for. The antennas are going to help you signal and will still be small enough that they're easy to carry.
Longer Range
You want a unit that has plenty of range because you want to be found no matter where you are. A longer range means that you're going to set off a signal even when you're quite a ways down into the ground. On the other side, it's also going to find something even if you're a little further away.
A longer range, of at least 60 meters or more, is going to make a huge difference if you're planning for anything and it's definitely going to keep everyone safer. Just make sure you're not getting something that promises too much range as that could be too much of an exaggerating and may be trouble.
Multiple Markers
Being able to mark more than one location is going to be great if you're searching for someone who's been lost in an avalanche. These types of markers are going to pinpoint where someone is and let you continue to search while others follow along behind and work on digging up what you've found.
If you only have one marking function you could be stuck without being able to search for another person that's missing. The more markers you can get the better as long as it can be done safely and consistently.
Overall Size
If you're going to be carrying something for either purpose, for your own use and safety or that of others you definitely don't want something that's too big. You want to be able to carry it around with you comfortably and easily, after all.
Find something that is going to give you all of the other features that you're looking for and then worry about size last as safety is definitely going to be more important than convenience. Still, finding something that gives you the best of the best is crucial.
Movement Signal
Some beacons are now starting to come with a movement signal that actually lets you know the presence of vital signs when you scan for avalanche victims. These aren't always 100% reliable but knowing that your device has this added feature can definitely be a benefit.
With this signal you're able to recognize additional movement in the space that the beacon has detected, though you shouldn't consider it 100% accurate if it tells you there is no movement in the space. Consider it as accurate if it detect movement or vital signs and possibly accurate otherwise.
Wrap Up
We have reached the end of the article. After reading everything, you have to agree that if you're going to be heading out to the slopes, you really shouldn't be without an avalanche beacon. It may just be a little extra weight in your pack, but if the worst should happen that little beacon could mean the difference between survival and not.
Also, now that you know which are the most important features you must pay attention to when shopping for an avalanche beacon, and after reading the reviews of the best models on the market, we are sure that you will make the right choice.
Do you have something else you think is important in an avalanche beacon? Have you had experience with one that you think is great for a rescuer or a climber? We want to know all about what you've found and what beacons are really going to be the winner when it comes down to it.
You can share your thoughts by leaving a comment in the comments section below. Thanks for reading and if you want your friends to read this article as well, feel free to share it on social media.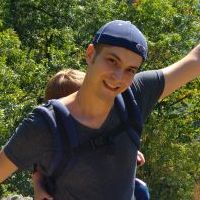 Daniel is a gear freak when it comes to hiking, climbing and camping. He went to REI Outdoor School to meet new people and learn best practices. Don't even try to argue with him about the latest backpack or ice axe, he tried most of them. Daniel's dream is to climb Mount Everest.