Snow isn't for everyone, but for those that love it, they want to spend time in the snow doing their favorite activities. That may be snowboarding, skiing, or making snow angels but there are a large number of people who enjoy snowmobiling as a hobby and a sport. Snowmobiling is a great way to experience the colder weather.
You can travel for miles and do it with a group of friends that will make the experience a positive one, even if it calls for negative temperatures. How do you get the most out of your activity in the snow without freezing your fingers off? You invest in a pair of the best snowmobile gloves, that's how.
There are people across the nation who flock to the coldest, most snow-trodden parts of the country to participate in the snowmobiling sport. Racing, ramping from jumps, or just going for a long ride with a groups of friends are all reasons snowmobilers get together.
Choosing this as a sport or hobby takes a lot of dedication. You are enduring some of the most brutal conditions that face mankind and will gladly do it with rosy cheeks and a smile.
To ensure you enjoy your time on your snow machine, you also need lots of warm gear and potentially one of the most important aspects is your hands. There are hundreds of brands and styles of snowmobiling gloves that it can be hard to choose or even begin to search for the best pair. Let's see what we can do to help.
Reviews of Best Snowmobile Gloves
Now that we have checked into some of the important factors to think about when choosing a pair of snowmobile gloves, let's take a closer look at some of the best gloves that the industry has to offer.
Note: We get commissions for purchases made through links in this article
FXR HEATED RECON GLOVES
Outer Material: Nylon
Type of Insulation: Thinsulate Insulation
Length: Mid-Wrist Length
Additional Features: Inner Heating System
Best Use: Snowmobiling, Outdoor Sports and Recreation, Winter Gear
Description: The FXR Heated Recon Gloves are one of the best gloves out there. Made with tough and abrasion-resistant nylon and very warm Thinsulate insulation, this glove is warm and durable. It is a mid-wrist style that keeps the cold out entirely. With almost 300 total grams of insulation, this pair of gloves will be very warm but not very mobile. The best part of this pair of gloves is the battery controlled heat settings.
You can change the warmth of your gloves by pressing a button and adjusting the heat setting that send warmth through the fingers and palm of these gloves. The battery will last for 4 and half hours but eventually will run out. The technology of the gloves is spectacular but the need for batteries and charging are an inconvenience when traveling on the frozen tundras.
KLIM KLIMATE SNOWMOBILE GLOVES
Outer Material: Nylon
Type of Insulation: Thinsulate Insulation
Length: Mid-Wrist Length
Additional Features: Gore-Tex Outer Panels
Best Use: Snowmobiling, Outdoor Sports and Recreation, Winter Gear
Description: The Klim Klimate snowmobile gloves are also packed with almost 300 total grams of Thinsulate insulation. All around the glove you will find some of the best quality insulation the industry has to offer. In contrast, the same thick insulation that will keep you warm could also cause a loss of mobility and dexterity. The outer layer is treated with the Gore-Tex tough material that will help this glove last for years and years despite the changes of the weather.
The palm features an upgraded material to aid in grip and durability. These gloves feature a loop to slide them on easily as well. This glove comes in a mid-wrist length that will also allow for less mobility but added wrist coverage and warmth against the biting wind.
CASTLE X LEGACY SNOWMOBILE GLOVES
Outer Material: Nylon
Type of Insulation: Thinsulate Insulation
Length: Mid-Wrist Length
Additional Features: Hipora Membrane
Best Use: Snowmobiling, Outdoor Sports and Recreation, Winter Gear
Description: The pair of Castle Legacy snowmobile gloves have a few really great features. Made from the familiar durable nylon that holds together tons of outdoor gear, this pair is made to last. With nearly 200 grams of insulation on and around the hand and 150 grams of insulation just in the palm, you are getting an extremely warm glove.
These gloves also feature a touch screen conducive fingertip spot that will let you use your phone, tablets, or GPS devices without taking them off. They have a tightened wrist opening to keep the cold air out for good. Maybe the coolest feature on this pair is the built in wiping strip made specifically for cleaning off goggles. This is just another bonus feature that will help you enjoy your ride without ever removing these gloves.
MOTORFIST SUBZERO GLOVES
Outer Material: Nylon
Type of Insulation: PrimaLoft Insulation
Length: Mid-Wrist Length
Additional Features: Accordion Flex Zones in Knuckles & Thumb
Best Use: Snowmobiling, Outdoor Sports and Recreation, Winter Gear
Description: The Motorfist Subzero gloves are different from the rest. They are only wrist length, which allows for ideal range of motion in the wrist but might let in more cold air. Instead of the Thinsulate insulation featured in most gloves, these feature PrimaLoft. Known for breathability and warmth, this insulation is still of very high quality.
Along with the nylon outer, there are various spots on this pair of gloves that feature a extremely tough and waterproof leather. These Subzero gloves also feature flexing zones in the areas of the thumb and the knuckles for some of the best dexterity you will find with a pair of gloves this warm. They have reflective trim along most of the edges for added safety at night and extra padding on the fingertips for impact.
OUTDOOR RESEARCH GLOVES
Outer Material: Nylon
Type of Insulation: Windstopper Fabric Insulation
Length: Wrist Length
Additional Features: Sensor Glove Fingertips for Touchscreen Compatibility
Best Use: Snowmobiling, Outdoor Sports and Recreation, Winter Gear
Description: Outdoor Research is known for quality outdoor gear and their gloves are no different. The Outdoor Research snowmobile gloves don't feature the usual Thinsulate insulation. They feature a Windstopper fabric instead. The outer materials is the same tough nylon and these gloves only go to the wrist in length.
The materials are waterproof and highly durable. This material is also known for its breathability and moisture-wicking properties. These gloves are lightweight and thinner than most to improve dexterity. They feature a soft leather palm and touch screen compatible fingertips for use of a phone, table, or GPS during your travels.
DIVAS SNOWGEAR GLOVES
Outer Material: Nylon
Type of Insulation: Thinsulate Insulation
Length: Mid-Wrist Length
Additional Features: No-Slip Grip on Palm, Fingers, and Thumb
Best Use: Snowmobiling, Outdoor Sports and Recreation, Winter Gear
Description: Diva's SnowGear Gloves are made for women but are tough enough for anyone to be happy with. Made from the same dependable nylon and nearly 100 grams of Thinsulate insulation spread throughout the whole glove, this pair will do their job and do it well. They are mid-wrist length which keep the cold out and also feature adjustable wrist closures to tighten and prevent any warmth from escaping.
Made with reinforced fingertips and a special Hipora waterproof and highly breathable membrane these gloves are ready for any weather. One of the best features of this pair are the no-slip grip placement on the palm, fingers, and thumbs which will aid the user in both dexterity and control.
Qualities to Look For
There are many qualities to take into consideration when you are ready to invest in a good pair of snowmobiling gloves. These multifunctional gloves need to be lightweight, heavy duty, and versatile. You want a balance of warm and functional, all wrapped up into a pair of gloves that will take you through the cold mile after mile.
Outer Material
The outer material of tough waterproof gloves is highly important. When choosing a glove that will withstand the cold temperatures and the freezing ice, you need to choose one that is durable and tough. This glove is super important is maintaining control of the snowmobile and being warm enough to keep all fingers functioning.
There are two main fabrics that most outdoor gear is made from. Nylon and polyester have their own pros and cons but knowledge about both is going to be the most important.
Nylon
Nylon is probably the strongest and most durable of all the fabrics used in outdoor clothing. With next to nothing when it comes to absorbency, this material wicks all moisture away which is great if you are planning to sweat during a workout or a hike.
The fabric is smooth against your skin but it's also extremely durable for its comfort. Nylon also has great elasticity. It stretches well and will almost never lose its shape after being washed, worn, or packed away. It's abrasion-resistant and can be easily crushed and bunched up while still maintaining shape and durability.
One of the few cons about nylon is that because it's such a strong material, it is often more pricey for the consumer. It is also dyed with acid as opposed to being dyed with solutions which make it vulnerable to bleaching, fading, or causing reactions with cleaning agents.
Polyester
Polyester is one of the few popular materials that makes up a lot of outerwear and is one of the cheapest to make. It is fairly durable, a close second to nylon, and can also be recycled for more uses. With already very low absorbency properties, polyester can be treated to make it great for moisture-wicking and quick-drying uses.
It is made by mixing chemicals together which make it complex and durable for use over long periods of time. Polyester is also not likely to shrink when cleaned and holds its shape better than other fabrics used.
Types of Insulation
The main purpose of insulation is fairly clear. You want something that has the necessary makings to keep your fingers warm even in below zero temperatures. Another consideration for insulation is thickness. Often times, buyers gravitate towards the higher number of grams of insulation, thinking only of the warmth factor, when in reality, the thicker the glove is the more dexterity you lose.
Customers have to ensure that although they may have the warmest gloves, they will also need to use their hands and fingers to twisting, pulling, grabbing, and more and need to be able to do that easily without removing the gloves.
Another consideration is how breathable the insulation is. The thickest won't do you any good if all the sweat from your hands is trapped inside your gloves. This condensation will cool and leave your hands feeling colder than they should.
Here are some of the pros and cons of the various kinds of insulation.
Synthetic
Pros
Cons
Thinner and tighter threads can nearly mimic down feathers
Heavier than other types of insulation
Thicker strands maintain loft and shape
Often thicker and bulkier than other types of insulation
Highly water-resistant
Retains more heat when wet
Cheaper
Synthetic fibers breakdown over time
Thinsulate
Pros
Cons
Retains warmth well
Will wear down over time
Less bulky than other synthetic insulation materials
Heavier than some insulation types
Breathable
Ultra-fine fibers trap warm air better than thick and thin fibers in normal synthetic insulations
More expensive due to ultra-fine fibers
Goosedown
Pros
Cons
Creates warmth through tiny air pockets
Cannot retain heat when wet
Built to last for years
Takes a long time to dry out
Retains shape better than most
Cleaning requires special care
Retains more heat when wet
Lightweight
Breathable
Often more expensive
Length
Length of the gloves is also an important factor. There are a few different lengths of snowmobile gloves and the basis comes down to warmth and range of motion. The most common glove lengths are wrist and mid-wrist.
Mid-wrist gloves that are made to go past the wrist on the inside or outside of the coat are going to keep more snow and cold air out, therefore, being warmer and more comfortable. In contrast, longer gloves are also most likely to restrict your wrists' range of motion.
Wrist gloves will allow snow and cold air to potentially reach the wrist between the coat and the glove but will give a far better range of motion and use of the wrist joint.
Both lengths, wrist and mid-wrist lengths allow for a combination of warmth and motion that most riders want.
Additional Features
With the rise of technology and science, added features are being integrated into some of the already great gear out there. Snowmobile gloves are simple by nature. Tough on the outside and insulated on the inside, but what if there was more?
Some glove companies are stepping up their game and have taken the once simple glove and have added some neat features that add to the value. Some of these features may include:
Palm or finger materials for extra grip
Touch screen compatibility materials
Battery operated heating technology
Reflective strips to warn motorists and ensure safety
Don't Freeze, Choose The Best Snowmobile Gloves or You Will
Whether you are headed out for the afternoon or a week-long ride, you need to be prepared. Thousands of people every year wait eagerly for the snow to fall and pack enough to take a snowmobile ride and many every year go into the cold unprepared. Without ideal and good quality gloves, frostbite or harm to your finger tendons can be your trip souvenir.
Doing research on the outer material, length, and other features of the gloves are extremely important before making your purchase. One of the most important keys to identify a great pair of gloves is the insulation. Without the best insulation, warmth will not be possible.
Conclusion
There is such a thing as too much of a good thing, though. Making sure that the insulation you choose does not hinder the dexterity of your hands, fingers, or wrists is a huge factor in choosing a pair of gloves.
This is frustrating during simple tasks like using zippers, GPSs, or filling the gas tank. In contrast, insulation is a make or break feature. A pair of gloves with an insufficient amount of insulation will results in one very unhappy customer.
Which gloves are your favorite? Have you owned or do you own any of these brands? Which would you recommend a pair or brand to a friend? Is that one on our list?
We would love to hear from you. Feel free to comment with a story, experience, or an opinion about any of the gloves listed above or some that may be missing. We love sharing stories and helpful tips with all our readers and that can come from you too.
You can also share this article on social media. This helps spread the word with tips, advice, and comparisons of the top brands that are likely to help other outdoor adventurers along the way. Happy trails and stay warm!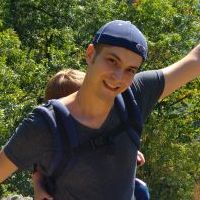 Daniel is a gear freak when it comes to hiking, climbing and camping. He went to REI Outdoor School to meet new people and learn best practices. Don't even try to argue with him about the latest backpack or ice axe, he tried most of them. Daniel's dream is to climb Mount Everest.