Skiing is an interesting adventure but can get less interesting when we don't protect our feet well from the cold. Our feet are very important for skiing that is why it needs to be protected by wearing the best ski socks.
Socks are important accessories needed for skiing if you love your feet. We all know that the cold experienced during skiing can make the feet go numb and nobody likes that which is why it is very important to keep the feet warm and comfortable for a great skiing experience.
Regular socks cannot be used for skiing because of the special attributes ski socks possess. Your skiing adventure can be a disaster if you do not purchase the best socks for skiing.
Best Skiing Socks Reviewed
Now that you've seen the important features to consider when looking for ski socks, here are some of the top products on the market.
Note: We get commissions for purchases made through links in this article
SMARTWOOL MEN'S PHD SKI SOCKS
WEIGHT: 3.2 ounces
DIMENSIONS: 1 x 3 x 4 inches
DESIGN FEATURES:
65% wool, 33% nylon, 2% Elastane
Medium cushioned Shin
Superior fit
Reliawool Technology
DESCRIPTION: The Smartwool Men's PhD Ski Socks is a very good option for ski lovers. It is neither heavy nor bulky but light in weight and keeps the feet warm as it should. It can be used in areas of very low temperature without having to worry about your feet going numb as a result of excess cold.
It is very useful for cross-country skiing and bicycling. The socks are well padded in appropriate places to aid its durability. For lovers of fashion, no need to worry because it also looks really good on the feet because of its sharp look.
Though a bit pricy, it is a very good buy because it serves its purpose and much more. A downside to this great product is there is no specific instruction for washing or drying. It can look a bit different after the second to third wash as the color and the fur around it begin to look different from when you bought it.
RELATED: Smartwool PhD Ski Medium Pattern socks are also another option from the same manufacturer. Though it is more expensive than the smartwool men's PhD ski socks, it provides more warmth. It is thicker and also ventilated leaving the feet to breathe. The women are also not left out in the smartwool collection of ski socks.
The Smartwool Women's PhD Ski Socks is built exclusively for women. It is narrower than that of the men so as to provide a perfect fit for women.
WANTDO MEN'S SKI CREW SOCKS
SIZES: It comes in different sizes from size 10 to 13
DESIGN FEATURES:
65%wool, 15% acrylic,12% polyester, 8% nylon and 5% spandex.
Thick and heavyweight
Fully padded
Flat Knit
Ankle Supports
DESCRIPTION: The Wantdo Men's Ski Crew Socks is a very good option for those whose feet are very sensitive because it is very thick and tough. Its flat knit design helps to prevent blisters on the feet by reducing bulkiness on the feet. The arch support design on the socks gives it a perfect fit making it feel wonderful on the feet.
For those of us that worry about so much moisture on the skin, the itch-free wool blend on the socks reduces that. The Wantdo Men's Ski Crew socks can be used for skiing, it can also be used to keep your feet warm during cold weather. Though the bulkiness of the socks might be a downside for some, it can be an advantage for others.
RELATED: Ski sock by Pure Athlete is also a good accessory to keep your feet warm while skiing. As opposed to Wantdo men's ski socks it is made of light materials but is also effective. Though more expensive than Wantdo men's sock it is worth every penny.
Another product by pure athlete is the High Performance Wool Ski Sock, it is perfect for a skiing adventure and is not as expensive as the former. It has the basic features of a ski socks and also offers much more.
MINUS33 MERINO WOOL SKI AND SNOWBOARD SOCK
WEIGHT: 1 pound
SIZES: Small to Extra Large
DESIGN FEATURES
Seamless toe
78% merino wool, 15% Spandex, 4% Nylon, 3% Polyester
Machine washable and Machine dryable
Full length
DESCRIPTION: The Minus33 Merino Wool Ski and Snowboard Sock is a perfect accessory for your skiing adventure. It is neither heavily padded nor cushioned which explains its lightweight. Despite its lightweight it keeps the feet warm even at the lowest temperature.
It is comfortable on the feet and can be worn on any type of clothing. It has great features which makes it less itchy on the feet. It can be comfortably worn as its length reaches the calf. It can be easily washed using your machine because the materials it is made from are machine friendly.
It keeps moisture away from the skin by absorbing the moisture into the wool. The sock is flexible and elastic. You can say "bye bye" to cold feet with these great pair of thin and extremely comfortable socks. It also has antimicrobial and antibacterial properties which helps keep the feet away from germs.
RELATED: Other Ski sock Options by Minus33 are the Minus33 Merino wool Men's Kancamagus Midweight Bottom and the Minus33 Merino wool Expedition Mountaineer Sock. The Kancamagus Midweight Bottom is pricier than the ski and snowboard sock by minus33 because it offers more features. The expedition mountaineer sock is mainly used for mountaineering but sometimes can be used for skiing but it is advisable to use ski socks only for skiing for convenience and comfort.
WIGWAM MEN'S SNOW SIROCCO SKI SOCKS
WEIGHT: 1 pound
DESIGN FEATURES
42% wool, 24% stretch nylon, 21% polypropylene, 7% stretch polyester, 5% olefin and 1% spandex
Machine washable
Fully Cushioned
High length
DESCRIPTION: The Wigwam Men's Snow Sirocco Ski Socks is made of different materials to increase its durability and to also give the utmost satisfaction of warmth. The socks fit the feet perfectly because it is padded in appropriate places. Its lightweight makes the socks very comfortable on the feet and prevent too much weight on the feet.
It can be used to keep the feet warm even at the lowest temperature. It is made of different materials that gives warmth to the feet when worn. It stays perfectly on the feet and does not fall off the feet easily. The socks are itch-free and always warm to the feet.
A downside to this sock is because of the low amount of wool in it, it can tear up easily after washing it several times. Its arch support band makes the sock a great fit any day anytime.
RELATED: Wigwam Women's Snow Sirocco Ski Socks is the female version of the wigwam ski socks. It has the same features as that of the men but it is specially built to fit the feet of a woman.
DARN TOUGH CAPTAIN AMERICA SOCK
WEIGHT: 7.2 oz
SIZES: Small to Extra large
DESIGN FEATURES
Ultra-light
Made from Merino wool
Seamless Construction
DESCRIPTION: The Darn Tough Captain American sock is the definition of comfortability because of its extremely light weight and its ability to keep your feet warm even in an extremely cold weather. It is a very important accessory for your skiing, hiking and riding adventure.
Its length reaches the calf no matter the size. It has antimicrobial and antibacterial properties which keeps germs away from the feet therefore preventing offensive odors from the feet. Its seamless construction gives it a perfect fit and prevents it from slipping from the feet and also prevents blisters from the feet. The Darn Tough Captain American sock can actually give you the captain America look because of its sleek properties.
Its durability is not a question because of its unconditional lifelong guaranty. If you don't enjoy feeling so much weight on your feet and also want to keep your feet warm at the same time, the Darn Tough Captain American Sock is the perfect choice for you.
RELATED: There are different types of ski socks manufactured by Darn Tough that can also give the same results as the tough captain America Socks. The Darn Tough Hojo OTC Light socks for men and the Darn Tough Pinnacle Ultra Light Sock For Men are just regular socks made by Darn Tough but ideal for skiers. It is light in weight and also made of materials that help keep the feet warm while skiing.
FOX RIVER BOYNE SKI SOCK
WEIGHT: 1 pound
DIMENSION: 10 x 6 x 2 inches
DESIGN FEATURES
38% nylon, 30% Merino wool and 30% polyester
Perfect fit for the ladies
Machine washable
High length to the calf
DESCRIPTION: Women can also enjoy skiing with these wonderful pair of ski sock. The Fox River Boyne Ski Sock is a perfect accessory for any woman who wants to go skiing. It is lightweight and very comfortable.
It keeps the feet warm and dry. It helps keep moisture off the skin by absorbing the moisture into itself. It is thick enough to keep the feet warm and thin enough to fit the feet perfectly thereby preventing it from falling off the feet.
It has extra padding in its abrasion areas so as to prevent the feet from injuries. The support and warmth it provides to the feet makes it one of the best options for skiing. It can stay on the feet for several hours of activity without pulling off.
RELATED: High performance wool Ski socks is another kind of socks that can be used for skiing and is also great for the feet. It offers the same features as every kind of ski sock and is sold at a very reasonable price. The Mammoth Ski Socks By Fox River Mills is also a sock that can be used in skiing and will keep the feet warm and also allow the feet breathe.
ICEBREAKER MEN'S SKI PLUS LITE
WEIGHT: 1 Pound
DIMENSIONS: 13 x 4 x 3 inches
DESIGN FEATURES:
75% Merino wool, 18% nylon and 7% elastane
It is sculpted to fit the anatomical structure of the leg
Odor resistant
Lightly cushioned
Achilles instep Support
DESCRIPTION: Having a perfectly sculpted sock for the leg is a great advantage for skiing. It gives the perfect fit which prevents it from falling off the feet during hours of activity. The Icebreaker Mens Ski Plus Lite is lightly cushioned to prevent blisters from the feet. Its lightweight features makes it easy and comfortable to wear.
The sock is padded in appropriate places so as to prevent discomfort and blisters to the feet. It fits perfectly and not too tight on the leg so as to keep blood flowing in the leg. It can be used for more than skiing, it can be used for riding also. A downside to this sock is it is not so durable as it starts to wear off after a while of using it.
RELATED: The Icebreaker Women's Ski Plus Lite is the female version of the icebreaker men's ski plus. It offers the same features as the men's socks but has been tailored specially for women's feet.
Another good option that offers the same features and is made primarily for skiing is the Icebreaker Men's Ski Plus Med. It offers similar features as the Men's Ski Plus Lite and is highly affordable though a bit pricier.
Things to Consider Before Choosing a Ski Sock
The socks used for skiing can either make or mar your adventure. A bad sock can impede blood flow to the legs which can be a total disaster for you. A good sock is supposed to be a perfect fit.
A perfectly fitted socks means it is not too tight on your legs and it is not too loose on your feet. Ski socks shouldn't be too thin so as to warm the feet and should not be too thick so the boots can also fit in.
The Material
There are certain materials necessary for the production of a ski sock. A ski sock is supposed to keep the feet warm while also keeping moisture away from the skin. The materials used in producing theses socks w9ill determine the ability of the socks to keep the feet warm.
A good ski sock is made of a combination of polyester, Merino wool and nylon. These materials have different roles they play so as to make the sock perfect for its purpose. Polyester is usually used on the first layer of the sock and it is for performance and comfort.
Merino wool is used on the second layer and is for managing the amount of moisture on the skin. The wool helps absorbs the moisture from the skin. Nylon is used on the third layer and it helps resist abrasion on the feet.
The Size
Nothing can be more annoying or discomforting than putting on the wrong size of clothing. As important as the right blouse or right trouser is, so is the right sock. The perfect size should not be too tight or too loose.
A sock that is not the right size will give you bumps and lumps. A tight sock will stop blood flow to other areas of the body above the leg. A loose sock will make your adventure uninteresting because it would keep falling off and make you less comfortable.
The band of your ski sock should stay perfectly on your skin. When buying a ski sock, make sure you check the dimension of the sock so as to know if it would be a perfect fit for you so you do not have to keep adjusting your ski socks while skiing.
The Length
When it comes to ski socks, not only the size matters the length is equally very important. Though you are going to wear a boot after wearing the socks but that is not an excuse to buy a shorter or longer length than required. The length of a ski sock is determined by your preference but for comfortability make sure the socks is above your boot and below your knee so it doesn't fold up behind the knee thereby causing discomfort.
The Weight
You don't need a very heavy sock to warm up your feet while skiing. Ski socks range from lightweight to heavyweight. The lightweight socks will keep your feet warm just like the heavyweight sock will do.
The weight of your socks is also dependent on your preference. You might need to test a couple of socks so as to know the one you like best.
Cushions
A sock has to be properly padded in the right places so as to avoid blisters on the feet while skiing. The cushions in the sock will serve as a shock absorber for the feet while skiing. Apart from giving soft comfort to your feet, the cushion also helps provide warmth to the feet.
Ventilation
Our feet need to breathe just like we need to breathe, some socks have mesh ventilation zones to help manage the temperature and moisture. It is advisable to go for these kind of socks because proper ventilation in the feet helps prevent odor.
Seamless Construction
Seamless socks help prevent blisters on the feet so it is better to go for socks without them. These are the basic things you need to look out for when choosing a ski socks. Some sock manufacturers add some extra so as to make it have an edge over other products.
THE DECISION IS YOURS TO MAKE
From all you have read earlier, it is obvious that there are different types of ski socks with similar features. Each kind of socks serve one basic purpose which is to keep the feet warm so as to have a great skiing adventure.
It is essential to check through the features of the products outlined before buying them and ensure any kind of sock you decide to buy has the essential features a ski socks should have. As for the size, most of the products outline the dimensions and the size so be sure to check through and confirm the size and dimensions of the socks you are willing to buy.
Do you think there are other things/products we should have added to make this post better? Then tell us about it in the comment box we would love to hear from you.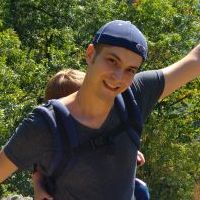 Daniel is a gear freak when it comes to hiking, climbing and camping. He went to REI Outdoor School to meet new people and learn best practices. Don't even try to argue with him about the latest backpack or ice axe, he tried most of them. Daniel's dream is to climb Mount Everest.