Snowshoeing is becoming popular because of its ease, compared to skiing and snowboarding. That's why many adults are now practicing it. Snowshoeing is an enjoyable physical activity almost anyone can do. But if you want to get the most out of the experience, it's good to choose the best boots for snowshoeing.
This winter sport actually started as a normal mode of transportation for those living in snow-covered areas. People back then wore crude footwear to protect themselves from the cold and continue on following the trail. Thankfully, everyone can now have comfortable boots for snowshoeing.
It even evolved into a winter sport because it's much easier than skiing and snowboarding. Even beginners can get started easily, provided they have the proper guidance and equipment.
So how can people choose the best snowshoeing boots? In this article you will discover what features to look for when you're planning to buy snowshoeing boots. Later in this article you'll also learn the specific strengths of the popular snowshoeing boots out there. This way, you will be better equipped to choose the proper footwear to use. Let's get started.
Top snowshoeing boots reviews
Note: We get commissions for purchases made through links in this article
Merrell Men's Capra Mid Waterproof Hiking Boot
Material: Leather/Fabric/Synthetic, Vibram sole
Specific Features: Removable insole, lace-up hiking boot, waterproof
Description: Many boots and footwear for outdoor adventures are made with traditional rubber soles. However, the Merrell Men's Capra Mid Waterproof Hiking Boot is different because it has a Vibram sole, which provides excellent traction on a wide variety of surfaces. Knowing that, you will be more certain that you're secure no matter how rough the surface is.
However, is this also useful in snowshoeing? Adventures can be unpredictable (which partly makes them more fun in the first place). On some trails you might need to remove the snowshoes and rely on your boots instead. The boots will then help you explore more places (aside from areas covered with snow).
It's especially built for hiking and that's why some users choose this both for snowshoeing and hiking on dry terrains. In addition, it's also waterproof with M-Select Dry moisture wicking technology. This is helpful on staying dry and warm whole day. This technology also has antimicrobial properties that help in keeping the boots smell fresh.
The waterproof leather uppers provide protection to your feet. Furthermore, the TrailProtect pad can help you feel secure (and actually protect your feet) while walking. The traction is also excellent even on both dry and wet surfaces.
Vasque Coldspark Ultradry Winter Boots
Material: Synthetic, rubber sole
Specific Features: Gaiter d-ring, Ultradry waterproofing system, 200g 3M thinsulate insulation, ColdHold dual density winter compound for excellent winter trail traction
Description: You might feel very athletic and agile while wearing a pair of these. One reason is the molded EVA midsole. It provides enough cushion and the polymer is very lightweight, compared to other types such as polyurethane).
The Vasque Coldspark Ultradry Winter Boots also has an UltraDry Waterproofing system. This will help you feel dry and comfortable even for long hours. The excellent moisture management is one of the key features of this product.
As discussed earlier, it's important to think about staying warm. That's why these boots offer great insulation even during extreme temperatures. When people think about insulation, they often come up with bulky clothing and footwear. However, this is not the case with these boots.
That's because these snowshoeing boots have 200g 3M Thinsulate insulation. It's a set of unique microfibers that are many times smaller than the traditional synthetic insulation. This means the boots can keep you warm without the bulk. It also contributes to the athletic look and feel of the boots.
With the features mentioned above, you'll notice that these boots are built with a priority on function and aesthetics.
Salomon X Ultra Winter CS Waterproof Winter Boots
Material: Leather and fabric, rubber sole
Specific Features: 200g Thinsulate multi-loft insulation, Protective rubber toe and heel caps, Molded EVA OrthoLite footbed, non-marking Contagrip rubber outsole with IceGrip technology
Description: This has a lot of terms that are technical sounding. But it's all for the safety and comfort of the user. That's why many snowshoeing enthusiasts choose this and made it one of the most popular boots out there.
The Salomon X Ultra Winter CS WP Performance Boot has a 200g Thinsulate multi-loft insulation. As mentioned earlier, it provides enough insulation without the bulk. It still looks rugged but it's not bulkier more than is necessary.
The fabric upper is waterproof. This way there is no way for the water and melted snow to come into your boots. In addition, there's the non-marking Contagrip rubber outsole with IceGrip technology. It sounds like a mouthful but in summary, it provides good traction and "grip."
The rubber toe and heel caps also provide extra protection. There's also an injected EVA compound midsole which reduces impact. It also provides stability on uneven surfaces.
Overall, this is a good choice for both beginners and experienced ones. It's good for rugged terrains and provides enough insulation and protection.
Sorel Conquest Mid OutDry Winter Boots
Material: Leather and fabric, rubber sole
Specific Features: Waterproof leather, 400g Thinsulate Ultra insulation, Built-in gaiter bootie
Description: This one has it all. That's why it's also one of the most popular boots for snowshoeing out there. It covers the basics. It's waterproof, has enough insulation, secure gaiter, rugged, and durable.
Even in temperatures as low as -40 degrees F, your feet will feel warm because of the 400g Thinsulate Ultra insulation. It's more insulation than all of the others mentioned above. The built-in gaiter bootie with drawstring and barrel lock snow collar provides additional protection from water and snow.
You can also secure it easily so you won't have any worries during your adventure. Your feet will stay warm and dry even during extremely cold days. The Sorel Conquest Mid OutDry Boots is built for extreme conditions, and is ideal for people who are first timers in snowshoeing and in winter days in general.
Even if you're using it for hours, you will still feel warm on your feet. This is very helpful because snowshoeing might be so enjoyable that you will spend hours doing it. But if you're a total beginner, start small and build up as you gain more experience.
Lowa Renegade Ice GTX Winter Boots
Material: Leather, synthetic sole
Specific Features: Heel measures approximately 2 inches, platform approximately 1 inch
Description: These boots are warm and comfortable. In extreme cold temperatures however, this might not suffice. A few of the above mentioned snowshoeing boots might be a better choice. But it's still worth looking at its features. It's handcrafted in Europe where design and quality are priorities.
The Renegade Ice GTX also emphasize quality, sustainability, and performance. In addition, they are really good out in the elements. For example, the boots actually provide good traction because of their innovative G3 LOWA outsole both on ice and snow. The boots also have a Partalena fleece lining that provides extra warmth.
The boots are also waterproof without sacrificing breathability. This means the moisture from your feet can easily escape without letting water from the outside coming in. The upper is made from Nubuck/Full Grain leather which is durable and seems rugged.
The North Face Chilkat 400 Winter Boots
Material: Leather
Specific Features: Waterproof, durable winter grip outsole, dual-density footbed with softer heel and forefoot-cushioning pads
Description: This is also specifically designed for cold weather. The waterproof leather upper and the pads protect the feet from cold. They are heavily insulated and padded so you may not even need a pair of extra thick socks with these.
There are also other features that make The North Face Chilkat 400 Winter Boots stand out. One is the compression-molded EVA midsole, which provides cushion while staying lightweight. Another is the durable TNF winer grip outsole which provides excellent traction.
For some people, the snug fit can be a bit of a problem, especially for those who have gotten used to wearing boots with extra space. Because of the pads, however, the fit will be tighter. But after a few wears, you'll become accustomed to the fit and will feel more secure so you won't have to worry much about your boots slipping off. But if you really prefer the ones that don't feel too tight, consider purchasing boots that are a bit larger than your regular size.
All the features mentioned above made these winter boots preferred by many mountaineers, snowboarders, and other winter explorers. In addition, the style is also perfect (especially for women) for those looking for both aesthetics and function.
Oboz Bridger 7″ BDry Insulated Winter Boots
Material: All waterproof nubuck leather
Specific Features: Molded rubber toe cap, Dual density EVA midsoles, waterproof/breathable membrane, BFit Deluxe anatomically-designed insole that maximizes support and stability
Description: The Oboz Bridger 7" Insulated BDry Hiking Boots covers the basics. It's waterproof but at the same time breathable. The molded rubber toe cap adds protection and durability. There's also the BFit Deluxe anatomically-designed insole. This is for ergonomics and fitting to the natural conformation and position of the feet.
It's a common feature in snowshoeing boots to have a waterproof and yet breathable membrane. This is important because your feet have to stay dry, or else you'll have to deal with a lot of discomfort.
The molded rubber toe cap is one of the unique features of these boots, which adds durability. When it comes to ergonomics, the insole and other parts of the shoe should align with how the feet rest and move. Good news is the insole of these boots conforms to the anatomy of the feet. The biomechanics are ideal and there's maximum function and comfort.
Another important thing about biomechanics is how the feet move, especially during hiking and snowshoeing. It's a lot different than walking on flat surfaces. How your muscles stretch and move will be a lot different. In some cases, those different movements can cause some strain and possible injury to your muscles.
That's why these boots have dual density EVA midsoles with Nylon Shank. These prevent overflexing of the muscles in the feet to reduce your chance of injury. This way, you'll be able to enjoy the snowshoeing experience even for hours and consecutive days.
How to choose the proper snowshoeing boots
The environment and conditions are much different from normal days and ordinary settings. That's why you need to consider the following features before choosing a pair of boots for snowshoeing:
Insulation and waterproofing
These are the most important. Both beginners and experts prioritize safety and protection over all other features. One main reason is that the environment and the cold can be harsh. They can also be unpredictable. Temperatures can widely fluctuate throughout the day. One hour it can be comfortably cool. But the next hour can be really freezing.
This is important, especially for your feet. They will have the nearest contact with the snow and cold. If your feet are unprotected, expect to experience discomfort and you might not even feel your feet anymore because of the cold.
That's why quality boots for snowshoeing today often offer enough insulation from cold. The level of insulation can vary depending on the manufacturer and the make (later you'll read about different products and what some customers say about them).
Aside from insulation, winter warriors also check if the boots are waterproof. If cold water can easily get in, the insulation won't matter much. Your feet will still feel cold and you won't enjoy your snowshoeing experience. You might just stop halfway. In addition, it can be dangerous for your feet because of the extreme cold.
The priority here is staying warm whether on short or long trails. Some beginners underestimate what it takes to finish the whole adventure. One thing to take note is that it's twice the distance you'll cover, including heading back.
The whole journey will take twice as long and later in the day, it might get a lot colder. That's why it's important to check if the boots have proper insulation and waterproofing.
Material
Those who are into winter sports also often check the material of the snowshoeing boots. Aside from the tactile aspect, the type of material used also often dictates the durability and insulation of the boots.
For example, the experienced ones may choose the ones mainly made from leather. It's a durable material and can often withstand most conditions. However, for some users it might feel stiff. For those needing some level of flexibility, people may choose made from fabric.
Some go for a combination of fabric and leather so they can get the best of both worlds. You can experience comfort while ensuring that the boots are durable enough.
Gaiter
This is the part of the boots that provide additional covering and protection from the snow. The gaiters can reach knee-high. This way, the snow won't find their way into your boots.
Why is this important? No matter how careful you are, some snow can stick to your lower legs. Snow powder can come from anywhere and they can come into contact with your lower legs while you're walking or even while you're just standing by.
The gaiter is the additional covering that will prevent that snow from coming into your boots and coming into contact directly with your lower legs. If there's no gaiter, snow can come into your boots and cause discomfort. You will feel the cold and your snowshoeing adventure will be cut short.
Some snowshoeing boots already have gaiters and "locks" included. This way your feet and legs will be protected from the snow. In addition, these can be secured easily. You won't have any worries about the snow getting into your boots. You will then be able to focus more on the adventure.
Ruggedness
The ruggedness of snowshoeing boots and other footwear often signals durability and reliability. The ruggedness itself can also make people feel at ease when they're out there exploring. For some people, ruggedness may imply hardness, heaviness, and bulkiness.
However, this doesn't always have to be the case. Quality boots for snowshoeing can also be lightweight, soft, and compact. They can be a bit heavier and larger than common footwear, but there's a fine line between ruggedness and being unnecessarily heavy and hard.
Now you've learned the most important features you should look for before buying a pair of snowshoeing boots. Next is you'll read about the strengths and features of different available boots out there. This will help you make a better decision on which pair to use for your next winter adventure.
Best equipment for best performance
You might have heard someone say "it's not about the equipment, it's about the skill." That's true, but some people just want to enjoy the experience. It's not about being the best. It's also about getting the most out of every adventure. The best footwear can help in achieving that goal.
In addition, winter adventures are far from ordinary. People need quality and protective footwear during those conditions. This way, they can fully enjoy snowshoeing and store joyful memories from these days, instead of suffering from blisters and extreme cold.
Now that you're aware of what the marketplace has to offer, why don't you leave us a comment or share your stories with us? We'd love to hear from you.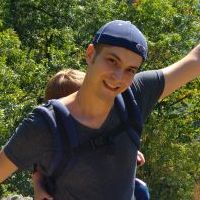 Daniel is a gear freak when it comes to hiking, climbing and camping. He went to REI Outdoor School to meet new people and learn best practices. Don't even try to argue with him about the latest backpack or ice axe, he tried most of them. Daniel's dream is to climb Mount Everest.