Thinking of doing some ski this winter season? You probably need the best one out of the many skis available in the market today. But looking for one on your own can be difficult, especially when you don't know what you should be looking for.
Skis come in a wide variety, due to the different kinds of activities and snow involved. However, this article is designed to help you through the process of finding you the best all mountain skis so that you can get on those slopes more quickly.
Note: We get commissions for purchases made through links in this article
| Products | Weight | Sidecut | Sizes | Best Use | Price |
| --- | --- | --- | --- | --- | --- |
| Volkl Men's Mantra | 15 lbs | 132/100/118 | 170, 191 cm | All mountain ski, racing ski, park ski | Check price on Amazon |
| Dynastar Cham 2.0 97 Free | 8 lbs | 133/97/113 | 166, 172, 178, 184 cm | All mountain ski, racing ski, park ski | Check price on Amazon |
| Fischer Ranger 98 Ti | 7.4 lbs | 132/98/122 | 172, 180, 188 cm | All mountain ski, racing ski, park ski | Check price on Amazon |
| 2016 Dynastar Powertrack 89 | 11.5 lbs | 126/89/110 | 165, 172, 179, 186 cm | All mountain ski, racing ski, park ski | Check price on Amazon |
| Salomon Qst 99 Skis 2017 | 10.9 lbs | 138/99/120 | 167, 174, 181, 188 cm | All mountain ski, racing ski, park ski | Check price on Amazon |
| Rossignol Experience 88 Hd | 16 lbs | 135/88/124 | 156, 164, 172, 180, 188 cm | All mountain ski, racing ski, park ski | Check price on Amazon |
| Blizzard Bonafide Mens | 10.9 lbs | 133/98/118 | 166, 173, 180, 187 cm | All mountain ski, powder ski, crud ski, racing ski, park ski | Check price on Amazon |
| Dps Wailer 99 Hybrid | 13 lbs | 125/99/111 | 176, 184 cm | All mountain ski, crud ski, powder ski, racing ski, park ski | Check price on Amazon |
| Nordica Enforcer 93 | 13 lbs | 126/93/114 | 169, 177, 185, 193 cm | All mountain ski, groomed terrain ski, powder ski, racing ski, park ski | Check price on Amazon |
Reviews Of The Top 9 All Mountain Skis
With information on the parts and features of all mountain skis in mind, take a look at the following skis to learn about the top skis in town for the winter season and assess which one is the best.
Volkl Mantra Skis
Weight: 15 lbs
Sidecut: 132/100/118
Size: 170, 191 cm
Specific features: Full rocker, durable wood and titanium construction, secure binding holds
Best use: All-mountain ski, racing ski, park ski
Description: As one of the top manufacturers of all mountain skis, Volkl Mantra Skis prides itself in only providing all mountain skis that come with wider sidecut and all other great technology and features.
Volkl Mantra Men's skis have popular wood-type tips and tails with their denser underfoot, which adds stiffness for secured binding hold and as to where they count. Thanks to the titanium at their top layer, these skis now have stability, torsional flex, and power.
Such a feature is loved by high-charging skiers. Their full rocker profile helps shorten their turns, provides full edge contact, adds to their notable soft snow capabilities. They became the favorite ski among the ablest and strongest skiers on their steepest trails mainly because of their super stiff flex.
They exhibit a little bit of vibration and shudder on hardened, well-traveled piste, which is barely visible on steep slopes. Although found by some skiers to have wide turn radius, they are still regarded terrific as they are specially manufactured to deal with bad and good weather conditions.
PROS:
Durable titanium construction
Decent stability
Offers you some flexibility
Provides full edge contact
CONS:
Has some vibration on hardened piste
Extremely expensive
Related: The Marker Griffon 13 ID Ski Bindings are perfect for these skis and they will ensure that you do stay on your feet and never buckle when pressure comes. These bindings are also designed for top skiers
Dynastar Cham 2.0 97 Free Ski
Weight: 8 lbs
Sidecut: 133/97/113
Size: 166, 172, 178, 184 cm
Specific features: Classic camber design, progressive 5-point sidecut, Paulownia wood core, fiberglass construction
Best use: All-mountain ski, racing ski, park ski
Description: The ski highlights a new combination of sidecut, construction, and rocker. Dynastar Cham 2.0 97 Free Ski has actually lost weight in order to make your uphill travel a lot easier and has retained its flat tail to offer a large contact patch for the skinning process.
Surprisingly, it is easy to maneuver in tight spots, though it is stiff and has a light feel, thanks to its short turning radius. Its moderate rocker design provides you with a better tracking alongside an increase in its control.
Many have observed that its design is less of a true all mountain type than the other skis. The ski can even get a bit skittish when it comes to its speed on hardpack.
PROS:
Extremely easy to maneuver
Lightweight construction
Provides you with great trekking
CONS:
Gets a little skittish on hardpack
Really expensive
Related: Ski goggles are fundamentally important and the OutdoorMaster Ski Goggles PRO are some of the top goggles that work in almost any environment. These versatile goggles can help you get through any terrain with ease.
Fischer Ranger 98 Ti Ski
Weight: 7.4 lbs
Sidecut: 132/98/122
Size: 172, 180, 188 cm
Specific features: Construction: Sandwich (ABS sidewall), freeski rocker with a rockered tip and tail, and a camber underfoot; Turn Radius: 180 cm (18 m)
Best use: All-mountain ski, racing ski, park ski
Description: The classic modern freeride ski called Fischer Ranger 98 is among the favorites of skiers from the 2014-2015 winter season up until now. This can be attributed to the cosmetic and structural changes made to this 2017 version.
The ski has a larger tip rocker, which seems unnecessary, though it improves the overall turn. Its carbon tip is light and strong, allowing you to snap into each turn with ease. It is considered as a Freeride ski in its classic sense, making it suitable for playing around the mountain and just suck up its terrain without any complaints.
It is silky in the turn, balanced from its tip to its tail and super smooth. Note that the ski is not in a style over substance approach. This is highly recommended to expert skiers who are in search of a classic freeride device that is among the most enjoyable skis on-piste.
PROS:
Designed from lightweight carbon
Offers great turning
Extremely stylish design
CONS:
Rocker tip is a little oversized
Related: The Fischer Men's BCX 5 Ski Boots will be a perfect complement to these skis. They are designed to fit into one another like a glove and the durability of the boots are great.
Dynastar Powertrack 89 Skis
Weight: 11.5 lbs
Sidecut: 126/89/110
Size: 165, 172, 179, 186 cm
Specific features: Progressive 5-point sidecut, full length of vertical sidewalls, sandwich laminate construction, Poplar wood core with metal laminate
Best use: All-mountain ski, racing ski, park ski
Description: The 2016 Dynastar Powertrack 89 Skis covers the challenges encountered in the mountain. It has the capability to rip down a mountain in freeride style, easily surf over powder, and carve groomers. It is actually designed to rip through the hardpack when the powder is not enough.
Many skiers described the ski as one that is easy and playful. It seems to rotate easily, good launch with its stiff tail, smooth skid turns, and excellent accessibility. Just be mindful that its flexible tip facilitates its initiation and lessens on groomers' performance at its high speed or in its off-piste in uneven or difficult snow.
However, its easy turn initiation and overall accessibility make Powertrack 89 stand out among the rest of skis.
PROS:
Offers smooth turning
Extremely flexible
Gives you high speeds
Really affordable
CONS:
Might be a little too flexible on the tip
Related: The 2016 Dynastar Powertrack 79 Ca Skis w/ NX 11 Fluid Binding is a smaller version ski of the original and it is also a little cheaper. This ski is also designed from top materials and will be great for beginners.
Salomon Qst 99 Skis
Weight: 10.9 lbs
Sidecut: 138/99/120
Size: 167, 174, 181, 188 cm
Specific features: Sidecut: 138/99/120 mm at its length of 181 cm, CFX Superfiber, full sandwich sidewalls, Spaceframe Woodcore, Ti Power Platform
Best use: All-mountain ski, racing ski, park ski
Description: The Salomon QST 99 Skis 2017 packed with technologically-advanced features and is designed to break the gap between backcountry and piste, allowing you to take on whatever terrain you can find.
It's early rise and tip rocker permits it to easily float in soft snow and smoothly initiate on hardpack, while its camber underfoot leads to the stability of its platform at solid edge hold and high speeds. Some issues regarding its carbon-fiber composites are addressed through its CFX Superfiber element.
It permits the ski to receive carbon fiber-related benefits, thus increasing in its torsional stiffness while dampening the twitchy feel, giving you a smooth and dampened ride quality.
Take note on the difficulty of mounting QST 99 with alpine bindings and the negation of its big frame touring bindings to its good weight.
PROS:
Lightweight but durable construction
Increased torsional stiffness
Designed for all terrains
CONS:
Difficult mounting Alpine touring bindings
Related: Salomon is a highly trusted brand and the Salomon STH2 WTR 13 Ski Bindings are the perfect complement to these skis. The bindings will also fit the skis much better than any of the other Alpine Touring bindings.
Rossignol Experience 88 Hd Skis
Weight: 16 lbs
Sidecut: 135/88/124
Size: 156, 164, 172, 180, 188 cm
Specific features: Carbon alloy matrix, extended sidecut, air tip, auto turn rocker
Best use: All-mountain ski, racing ski, park ski
Description: Rossignol Experience 88 HD Skis superbly carves on cruises and groomers without much off-piste effort to exert. Both its float and tip are controlled through variable terrain and snow while decreasing your turn effort by up to 30%.
The powerful grip clinging tight turns on its groomed trails while you are keeping its tips afloat. Gliding over its powder is made possible through its auto turn rocker. Experience 88's basalt or wood core ensures its pop out turns and superior dampness.
It definitely fits the bill should you be among those expert skiers in need of an elusive one-ski quiver. Its honeycombed air tip technology enables you to snap into any curve, while its long edge taper offers solid full-length contact. Its feel is centered and its underfoot is solid even on your steep descents.
PROS:
Decreases your effort by 30%
Designed from solid wood for the core
Offers solid contact
Related: The 2017 Rossignol Experience 84 HD Skis w/Salomon STH2 13 Bindings is a little smaller but still durable alternative. This ski also comes with its own added bindings that could help you save some much-needed money.
Blizzard Bonafide Ski
Weight: 10.9 lbs
Sidecut: 133/98/118
Size: 166, 173, 180, 187 cm
Specific features: Carbon flip core, 98mm waist, titanium binding interface
Best use: All-mountain ski, powder ski, crud ski, racing ski, park ski
Description: Blizzard Bonafide Skis highlights carbon in its tip and tail's rockered portions. Viable users of this ski have already proven its incredible performance in all areas of the mountain.
Being referred to as a big boy ski, the ski requires a significant amount of power and stiffness before it responds. It would be considered as a waisted ski that does not come with a waisted GS ski.
It tends to dive and not offer enough float as any other skis with 98 mm waist due to its low rise tip. Though recognized as a lesser ski model in terms of versatility, Blizzard Bonafide remains to have offered good value for certain ski belonging in a quiver.
PROS:
Designed for multiple environments
Decent price tag
Great durability
CONS:
Requires a lot of power for better maneuverability
Related: The 2016 Blizzard Cochise Skis are a great alternative with many similar features that you can look into. These skis also feature an extremely stylish design and they tend to be a little wider as well.
Dps Wailer 99 Hybrid Ski
Weight: 13 lbs
Sidecut: 125/99/111
Size: 176, 184 cm
Specific features: Tangerine orange colour, 3D PaddleTech geometry featuring combined variable sidecut and rocker for an easy ski, Prepreg fiberglass and carbon laminates, adding stiffness throughout this ski, slightly rockered tail that helps prevent hooking and permit smearing or skidding, gradual rockered and tapered tip for simple turning in variable or soft snow, slight camber with an underfoot radius at 18 m for arcing carves on corn or ice.
Best use: All-mountain ski, crud ski, powder ski, racing ski, park ski
Description: Skiing in powder DPS Wailer 99 Hybrid Ski should be your best choice. You would be surprised at the ability of this ski in handling other conditions aside from powder pretty well. Those who have tested it pointed out its best performance in soft snow.
They observe the dampness of the ski and its being more responsive than they expect considering its width and length. It absorbs vibration really well, and its bright and plain top sheet will catch your eyes from a lift line.
The rocker tip of the ski is lengthy and somewhat vulnerable to bouncing around but does not lead to any instability feel maybe due to its underfoot. Its capability and stability on piste are so amazing. It seems to look more like shoes than a stable, easy turning ski from afar.
PROS:
Absorbs vibrations really well
Offers great handling
Offers great stability
Includes advanced features
CONS:
Little too expensive for beginners
Related: The Roxy Women's Dreamcatcher 75 Ski with Xpress 11 Binding is a great alternative to have if you are a woman and you love to ski. This ski offers you great control and it is really affordable. The binding has also been included.
Nordica Enforcer 93 Skis
Weight: Approx. 13 lbs
Sidecut: 126/93/114
Size: 169, 177, 185, 193 cm
Specific features: 126-93-114mm sidecut, hammerhead nose with a tapered tip design, two Titanal sheets found over its edges, full Wood Core in beech or poplar
Best use: All-mountain ski, groomed terrain ski, powder ski, racing ski, park ski
Description: As highlighted in its name, Nordica Enforcer 93 has a 93 mm width promising much float for a typical powder season on the east coast. The ski is even regarded by skiers as a great addition to Nordica's range of skis.
This is the kind of ski that is more suitable for groomed terrain than the others in the Nordica ski line. It is ideal for skiers in need of a snappier ski, one that is more responsive on groomers. You are in for this ski's treat as it performs superb off-piste with its quick edge to edge.
It even allows you feel like you are making tighter and shorter carving turns when compared to its Enforcer 100 brother. Enforcer 100 would be a lot better if you constantly seek out for off-piste terrain and soft snow.
Go for the lengthy Enforcer 93 if you are in between sizes since it is relatively easy for you to drive.
PROS:
Features a large design for great stability
Very responsive
Great for multiple environments
Includes ski bindings
CONS:
Not the best for off-piste environments
Related: The 2018 Nordica Enforcer Skis w/ Marker Griffon Bindings is the newer and more stylish version of these skis. These skis are also made with the same materials and they are a little better in terms of giving you control.
Features to Consider When Shopping
There are some important features that you should keep in mind when comparison shopping for an all mountain ski. Not everyone is built the same, so it's important that you do some research and try out a few so that you can find the perfect pair that's most suitable for you and your needs.
Length and Weight
Skis are made in different lengths for a particular user from kids to adults. Generally, ski length for adults must touch the face between their nose and eyebrows and for children it should not be longer than their chin.
The weight of the ski serves as a tradeoff between your stability, the frequency of carrying your skis, and the necessary weight in dangling your legs on a lift.
Turning Radius
Skis with short turn radii tend to be more agile, while higher turn radii are faster. Tighter turn of radius can be attributed to its smaller waist size along with its amount of rocker and overall length. For intermediate up to expert skiers, a turn radius ranging from 16 m to 20 m is advisable.
Sidecut and Waist Size
A sidecut of a ski is labeled by three numbers in terms of millimeters, which is the widest part of its tip, the tail, and the narrowest part under your feet. The underfoot waist size or width indicates the snow condition on which skis function and work best.
Skis that are smaller than 95 mm are proven the best for on-piste skiing as well as on firm snow. Those with wider waists called fats work very well off-piste in soft snow because they have greater flotation.
Camber and Rocker
The combination of camber and rocker come in various proportions in all mountain skis. These features form arcs with the length of the ski in the vertical plane, in opposite directions. Rocker is defined as the upward arc found at the tail and tip of the ski. It helps shorten a ski, decreasing the turn radius.
A full rocker improves both flotation on the powder and your performance over the crud. Camber, on the other hand, is the upward arc with the center supporting the weight of the ski. It compensates the skier's weight for the maintenance of even pressure alongside the edge's length for the improvement of turn bite.
Ski Stiffness
Ski stiffness is the ease that allows you to flex the ski along its length. The stiffness remains dependent on the type of core material being used for the ski and the distribution of its composite materials throughout the length of the ski.
You need to try the ski yourself or rely on its subjective measures so that stiffness will be ascertained.
Final Words
Regardless of your own skiing style or your preferred conditions, investing in a high-quality ski manufactured from the best design and materials really makes a huge difference in determining how much fun you'll have while skiing. With the guide provided here, things will make easy for you then.
If you'd like to share your thoughts with us on these products or all mountain skis you've had great experiences with, please feel free to comment down below.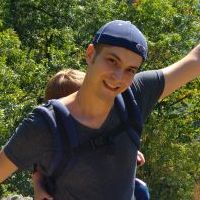 Daniel is a gear freak when it comes to hiking, climbing and camping. He went to REI Outdoor School to meet new people and learn best practices. Don't even try to argue with him about the latest backpack or ice axe, he tried most of them. Daniel's dream is to climb Mount Everest.