Sandals are great! They let your feet be free, they are easy to take off and slip on, and they come in cool styles. However, sandals can also be painful if they rub your feet in the wrong way, and can fall apart after only one seasons use! Which is why we are switching gears to the sandals of all sandals—The sports sandal!
The best sport sandals are made with durable materials that are created to keep your feet comfortable even if you wear them all day. Athletic sandals are definitely made with the customer's best interest in mind with their soft soles, straps for stability, and arch support! Everyone should have at least one pair of go-to sandals, and now we will explain why!
Whether you are an athlete that needs to let your feet recover after performing, an avid walker who goes on and off road, someone who is always one the run, or an individual who just values comfort, a sport sandal can benefit your life. 
In order to find the best sport sandals that fit your lifestyle, you must first consider the features each sandal offers and match them to your needs. The following information should be plenty to lead you in the right direction!
Sports Sandals Recommendations
Note: We get commissions for purchases made through links in this article
Chaco Men's Zcloud 2 Sport Sandal
Weight: 2.1 lbs. together
Dimensions: 13 x 6 x 5 in.
Product Features: offers a non-marking 3.5 mm synthetic sole, jacquard webbing, adjustable buckle straps, and a LUVSEAT PU midsole. Comes in 5 different colors.
Best Uses: for traveling
The Chaco Men's Zcloud 2 Sport Sandal offer support and comfort with a pillow op sole and custom adjustable straps. The sandals offer a ChacoGrip rubber outsole that adds traction when you are walking on any surface. The ultra soft sole of the sandal provides comfort for your feet throughout the day.
The upper toe loop gives your forefoot control of motion so your feet can move naturally. Speaking of natural, the sandals are made of vegan materials. People like these shoes because they are made to last, lightweight, and extremely comfortable.
The Zcloud Sport Sandals take some time to break in but they last for years. These sandals are made for anyone who works a lot on their feet and needs a reliable sandal.
Related Products: Chaco Men's Z1 Classic Athletic Sandal has the same jacquard webbing and LUVSEAT MU midsole that the Chaco Zcloud 2's offer. However the Z1 Classics lack the toe grip that the Zcloud's offer
Teva Men's Terra Fi Lite Sandal
Weight: 1.9 lbs. together
Dimensions: 15 x 5 x 5
Product Features: offers a 1 in. heel, three adjustable hook-and-loop closures, and an EVA midsole for lightweight capabilities. The outsole offers great durability and traction.
Best Uses: for hiking and outdoor activities
The comfortable and durable shoe offers great traction and structure for a sandal. These sandals can be worn while exploring the outdoors and even in water. The tread on the shoe offers confidence when on questionable terrain. The shoes are not too heavy either, so you can trek through your journey with grace.
Simply put, the sandals are made to be worn. The straps hold your feet in place securely and the soles add a grip that doesn't allow your feet to slip around. Actually, the more you wear these shoes, the sole will begin to mold to the curves of your feet for a personalized feel.
Reviewers say they are better for daily use because the straps can give with time and extreme use. These are great sandals for those who enjoy the moderate hike and for those who need comfortable daily sandals for nature roams.
Related Products: The Teva Hurricane XLT Sandals are lightweight and durable sandal like the Teva Terra-Fi Lite. However the straps on the Hurricane XLT are known to be a bit uncomfortable for daily use.
KEEN Men's Newport H2 Sandal
Weight: 3 lbs. together
Dimensions: 12 x 8.5 x 8 in.
Product Features: offers waterproof polyester webbing upper, a 1.5 in heel, non-marking rubber outsole, and a signature KEEN toe protection. The bungee laces allow a snug fit.
Best Uses: for trekking on land and near water
The Keen Newport H2's are a comfortable sandal that offers good traction, toe protection, and doesn't hold water. As you are on a trail, there wont be a worry for you as you cross through puddles and streams. Your sandals can be completely submersed in water without the material holding water and weight.
The closed design sandal offers protection but also keeps your feet in the breeze. The toe box is sturdy and supportive just like the rest of the shoe. However, the laces may be a little difficult to get used to. The Newport h2 offers traction, but it is not the best in its class.
Dangerous and treacherous trails should be approached with caution. These shoes are great for a hiker who needs extra stability while on the trails.
Related Products: The Teva Dozer III offers a similar aesthetic and comfort ranking to the KEEN Newport H2 Sandals. However, the Dozer III's lack the same durability as the Newport H2's.
Atika Men's Sport Sandals Maya Trail Outdoor Water Shoes M110
Weight: 1.8 lbs. together
Dimensions: 12 x 6 x 5 in.
Product Features: offers arch support, a cushioned foot bed molding, contoured foot bed, and adjustable strength straps.
Best Uses: hiking and camping in wet or dry climates
The Maya Trail Water Shoes are made like a traditional outdoor sandal design but offers an outsole that has a multi-dimensional lug pattern for traction. These sandals are great for dry surfaces and wet surface alike so you don't have to worry about getting them wet when you are on a hike.
In fact, it is actually encouraged to get these puppies wet. The high-strength nylon straps are comfortable on the feet and offer great support so your feet stay in place throughout an entire hike. Customers like these sandals because their durability and great value.
However some recommend that you purchase a half size larger for a better fit. These sandals are great for the individual who wants a basic and comfortable sandal that will last.
Related Products: The Columbia Techsun Sandal is a lightweight and durable sandal that can be worn in water like the Atika Maya Outdoor Water Shoes. However, the Columbia Techsun's have a basic design that is not as appealing as the Atika Maya's.
Men's Chaco Z/2® Yampa Sandal
Weight: 3 lbs. together
Dimensions: 13 x 6 x 5 in.
Product Features: offers a slip resistant outsole, adjustable straps with a buck, and a 3mm lug. They also have durable tensile webbing on the heel risers that are adjustable.
Best Uses: for those who walk in a majority of dry terrain
A lightweight and durable shoe that offers great support for the arch and heel. The comfortable foot bed will feel like a dream, after you break them in, of course. Along with the innovative design that allows adjustment on every zone of the foot, the sandal offers a rough diamond pattern for grip on the outsole.
With these features, you are left with one of the most stable open toe shoes in the market. The Yampa also offers a fastener buckle that doesn't easily slip throughout your movements.
However, it is recommended to avoid wearing these sandals in wet and slick terrains because the traction is not the best. These sandals are great for the individual who spends long hours of the day on their feet.
Related Products: The Chaco Z2 Unaweep Sandals has the same unique design and gripping on the outsole as the Chaco Yampa Z2. However, the Yampa are significantly lighter in weight compared to the Unaweep.
Teva Men's Katavi Outdoor Sandal
Weight: 2 lbs. together
Dimensions: 12 x 6 x 5 in.
Product Features: offers suede and mesh straps, a Durabrasion rubber outsole, and a nylon shank for added stability. Hook and loop straps and rear pull on loops are featured.
Best Uses: for walking on a trail or street wear
The Teva Katavi Outdoor Sandal has a mixed upper material that allows easy transitioning between wearing for casual purposes and activity purposes. You can easily go from the outdoors to casual wear without anyone knowing because the antimicrobial technology that is offered to prevent stink.
The featured Durabrasion rubber gives you outstanding traction and durability throughout your day. With the Nylon shank, you can wear these sandals in uneven terrain and not worry about your feet slipping around the sandal.
Customers like these shoes because the arch support and springy soles. These sandals are great for the individual who needs a diverse and durable sandal that can be worn in many situations.
Related Products: The Teva Hudson Sandals have the same suede and mesh upper and the hook and loop velcro adjustments like the Teva Katavis. However, the Hudon offers the contoured EVA foam midsole that the Katavi's don't.
adidas Originals Men's Adissage Sandal
Weight: 1.1 lb. together
Dimensions: 11 x 4 x 3 in.
Product Features: offers a synthetic upper and sole, two-toned hook and loop strap, and a massage pool-lined foot bed.
Best Uses: for quick comfort after playing sports
The adidas Adisage Sandal is made to offer a relaxing and massaging feel for your feet after a lot of physical activity. The single strap goes across your midsole and can be adjusted to fit your feet. They are not made for long walks or hikes, but for lounging around town.
The massaging nubs provide circulation in the soles of your feet and fit in with street wear and athletic apparel. These slide-in sandals are affordable enough to be worn, thrown out, and purchased again. Customers like these sandals because they do what they are made to do and can be easily thrown on when your feet need a break.
Related Products: The adidas 3G Slide Sandal offers quick access and an adjustable upper that can be made to fit snugly around your feet like the adidas Adissage Sandal. However, the outsole in the 3G Sandal is made with rebound foam instead or massaging nubs like the Adissage Sandals.
Under Armour Men's Ignite IV Slide Sandal
Weight: 11.2 ounces
Dimensions: 11 x 4 x 3 in.
Product Features: offers a 4D foam foot bed, adjustable strap, and HeatGear lining. The slip on sandal also offers traction pods.
Best Uses: for quick comfort after a physical activity
The Under Armour Ignite iv sandal comes with a foot bed that is made to contour with your feet for ultimate comfort. After long hours on your feet, sliding into the cloud like foam will give your soles a sense of relief. The adjustable strap makes the slide on shoe fit perfectly around your midsole. Not to mention, the strap is featured with Under Armour's signature HeatGear fabric to keep your feet cool and sweat free.
With a lightweight outsole, you can easily get around without you feeling like you are dragging a bulky sandal around. Customers like these sandals because they are durable and comfortable. Many say the benefits of these sandals are worth the seemingly high price. These are great for anyone who is willing to splurge on extremely comfortable slide in sandals.
Related Products: The Under Armour Banshee II Slides are similar to the Under Armour Ignite IV because they both have adjustable HeatGear lined synthetic straps and the EVA outsole that provides ultimate comfort. However the Banshee II slides are made with a trendier and brighter colorway.
The North Face Unisex-Adult Hedgehog Sandals
Weight: 3 lbs.
Dimensions: 12 x 6.5 x 4
Product Features: offers a water-channeling hydrotrak outsole, a removable back strap that transitions into a slip-on, and 3 points of hook and strap adjustments.
Best Uses: for water and trail usage
The North Face Hedgehog Sandals were made to be worn in both wet and dry climates and boy do they perform. The signature hydrotrak outsoles offer a sticky grip that keeps your foot in place. The foot beds offer all day comfort and easy adjustable heel straps that fit the sandal directly to your foot shape.
If you prefer an easy access sandal, you remove the back strap for your convenience, and voila! You have a slip-on. Customers like these sandals because they are comfortable, well fitting, and robust. This sandal is great for those who want a hybrid you can take on the trails and also use as a daily slide on.
Related Products: The Jack Wolfskin Seven Seas Sandals are made for both land and sea and offer great traction on the outsole like the north Face Hedgehog Sandals. However, the Seven Seas Sandals do not have a removable back strap like the Hedgehogs.
Merrell Men's Kahuna III Hiking Sandals
Weight: 3 lbs.
Dimensions: 14 x 6 x 5 lb.
Product Features: offers leather outer material, gum rubber soles, suede upper, and hook and loop closure systems.
Best Uses: for walking and hiking
With the signature Merrell Air Cushion in the heel, these sandals can absorb shock and add great stability. You can wear these sandals on uneven terrain because the external TPU heel stability arm provides strength to your foot zones.
Like other great sandals, the Kahuna III offers neoprene lining for added comfort that allows you to wear the sandal all day. Customers like these sandals because they are sturdy enough for serious walking and can easily transition into street wear. These shoes are great for those who want a durable shoe they can walk long distances in
Related Products: The Merrell Sandspur Convertible Sandal is similar to the Merrell Kahuna III Sandals because they both are made with durable man-made materials and leather that offers comfort and durability. However, the Convertible Sandals are coated with Waterproof PU for those who hike on wet and dry trails.
For The Varsity Athlete
Right after practice or a long game your feet are probably howling! All you want is to let your toes be free and to give your soles a rest. The greatest features a sport sandal can offer for you includes a sandal that is easy to slide on. After all, you have just involved yourself in a strenuous activity, putting on your sandals shouldn't be one.
Sandals that offer an adjustable single strap over the top of your foot are ideal. The adjustable strap offers a simple way to keep your foot in place. Depending on what you prefer, you will also want the sole of the sandal to offer a sense of relief to your feet. Whether it is memory foam cushion or massaging nubs, you and your feet will be happy once you slide into these puppies.
These shoes are made to relax a tense and overworked foot. They are not made to be structured or supportive. If you are looking for that, there are other great sandals that offer those benefits below!
For Those Who Enjoy A Stroll
When walking season approaches, you want to make sure you have a sandal that moves with the motion of your foot. Supportive features in walking sandals include adjustable straps, and a lot of 'em! The more straps around your feet means the less work your feet will have to do because the sandal is strapped to them. Many sandals have adjustable straps too, so their fit is completely personalized according to your foot shape.
Another great feature to look for in sports sandals for walking includes arch support. Walking for long distances can have a flattening effect on your arches that becomes uncomfortable. The more you keep your foot in its natural form, the happier your feet will be! A lot of great sandals also feature soles that mold to fit your feet as you wear them.
Depending on the terrain you walk on, you might also want to look for sandals that offer non-slip tread or waterproof materials. The more you wander off-road, the more features you will want on your side. Sandals that have a grip to them can keep you stable and safe. Sandals that are waterproof can save you energy. Water adds weight, and if you are walking long distances, you don't want anything weighing you down!
For Those Who Are Always On The Go
When your daily planner is full and your phone is reminding you of activities before you even get out of bed, you need a sandal that can keep up with you! Similar to the characteristics of a walking shoe, you will want a shoe that is lightweight, comfortable, and supportive to your arch and heel. Because you will be walking the streets instead of the trail, you need a sandal that meets all the physical requirements and fits the look.
The first thought of a sports sandal is not pretty. But there are many brands who have made comfortable sandals that can transition easily into street and office wear. You should look for the sandals that offer a protective toe.
These sandals have a way of hiding the fact that they are sandals at all! You will not look out of place and your feet will not feel out of place! The greatest athletic sandals can truly do it all, just like you!
For Those Who Want Happy Feet
If your main reason of purchasing sports sandals is because you enjoy keeping your feet happy and comfortable, you are not alone! Everyone values comfort in some form or another. The following list is full of options that will make your feet smile. Continue reading and look for features that stand out to you!
You'd be surprised of the all the features a sandal can hold. Take a look at our list below for our favorite active sandals that are available online!
The Final Verdict
After looking through the many options of sandals that are built for comfort, support, and functionality, we hope you have a better idea of what you want moving forward. Investing in a durable pair of sandals that can last you through many seasons is a key to feeling comfort throughout the day.
If you are uncomfortable in your sandals, or you are having a hard time breaking them in, they are not the right sandals for you. You will know when you have chosen the best out of the best.
If you have any questions or concerns regarding the best sport sandals available, please comment below. We understand it may be hard finding the perfect pair of sandals, but we are here to help! Not to mention, we enjoy and appreciate the feedback.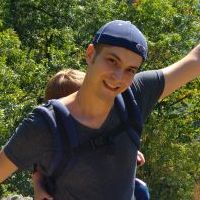 Daniel is a gear freak when it comes to hiking, climbing and camping. He went to REI Outdoor School to meet new people and learn best practices. Don't even try to argue with him about the latest backpack or ice axe, he tried most of them. Daniel's dream is to climb Mount Everest.