We have all seen the shoes with the minimal design and build in toes. Minimal padding allows you to feel and connect with the earth beneath you. Even with the minimal design, these shoes keep you protected from debris that can harm you.
As these shoes offer much less shock absorption and padding than regular runners, it is important to find the best barefoot running shoes for women.
Best Barefoot Running Shoes Reviews
Note: We get commissions for purchases made through links in this article
Merrell Barefoot Road Glove Dash 2
Weight: 1.4 lbs
Materials: EVA, Aegis-treated lining, Vibram outsole
Specific Features:4mm heel-to-toe drop, EVA midsole, Aegis-treated lining
Best Use: Crossfit, road running
Merrell has been designing high quality shoes for years. All of their experience with shoes has led them to create the Road Glove Dash 2 Running Shoe. The synthetic material is breathable while giving adequate support to the foot.
This shoe's 4 millimeter heel-to-toe drop is a good starting point for people looking to transition to complete barefoot running. The EVA midsole gives just enough arch support while the Vibram outsole creates less traction than a normal shoe which prepares the runner for a barefoot shoe experience.
These shoes can be used outdoors or indoors alike for an all around great workout. They offer plenty of support while you adjust your run to a more barefoot friendly stride.
Vivobarefoot Breatho Trail L
Weight: 1.4 lbs
Materials: Synthetic, mesh, rubber
Specific Features:4mm heel, Dri-lex lining, Off road traction sole
Best Use: Off-road running, wet surfaces
The Vivobarefoot Breatho Running Shoes are designed for the trail. A studded tread digs into softer material allowing you to traverse anything that stands in your way. A zero heel-to-toe system creates the perfect environment for people looking to get the barefoot feel while still having the protection of a full running shoe.
The durable eyelet construction ensures a snug fit while the Hex-flex moisture controlled insole wicks moisture away from your foot. These are lightweight and make it so you hardly notice you're wearing shoes.
New Balance Minimus WT10
Weight: 1.1 lbs
Materials: Synthetic material, mesh, EVA
Specific Features: 4mm heel-to-toe drop, Acteva midsole, Anti-microbial treated
Best Use: Trail or pavement running
New Balance Women's Minimus is a great lightweight running shoe with a minimalist design. A great transitional shoe when working toward a barefoot feel, this shoe carries a great amount of comfort and support. A 4mm heel-to-toe drop makes this shoe a thicker sole option than typical minimalist shoes. The antimicrobial treatment has a fresh and breathable design that ensures your feet stay smelling good.
The Acteva midsole provides just the right amount of arch support while the lacing system creates a snug fit around your foot. You can take these shoes anywhere due to their high tech tread. Mainly flat while having just the right amount of depth creates the perfect balance between a trail and pavement runner.
Merrell Barefoot Pace Glove
Weight: 11.6 oz
Materials: Nubuck leather, rubber, microfiber
Specific Features: High quality material, Stylish design
Best Use: Road running, trail hikes
These shoes are great for almost all uses. Hikers, backpackers and runners alike rave about this barefoot glove. Incredibly comfortable, the Merrell Barefoot Pace Glove runner flexes with you and provides enough support to make your feet feel great.
The high quality nubuck leather and stitching technique ensure a high quality construction while looking sleek and stylish. An over exaggerated arch allows your foot to flex and transition from the traditional runner. These shoes are exceptionally lightweight while still being rugged and durable enough for any trail you can find.
Vibram Bikila Evo
Weight: 2 lbs
Materials: Synthetic, mesh, rubber
Specific Features: Anti-microbial Drillex sockliner
Best Use: Road or trail running
The road running shoe has an antimicrobial sock liner giving it a fresh and breathable feel. This shoe is great for medium distance road running. Vibram Women's Bikila Evo has done a good job at creating shoes that fit how they are expected to. The individual toe placement is accurate and will offer the barefoot feel you are searching for.
Additionally, these shoes offer a medium level of cushion providing a comfortable barefoot experience which will allow you the connection to the ground you want while being protected from the elements. Coming in 6 eye popping colors you will surely stand out and be the center of attention.
The high tech laces hug your feet and create a skin-like feel allowing these shoes to become an extension of your body.
Merrell Vapor Glove 2
Weight: 15.7 oz
Materials: Synthetic, rubber sole, TPU
Specific Features: Machine washable, Vegan, Microfiber footbed
Best Use: Trail running
The Merrell Vapor Glove 2 looks like just a regular shoe, but it is not. This shoe offers a barefoot feel without the full barefoot shoe. The zero heel-to-toe drop gets your feet ready for the shock of barefoot running while the comfortable padding creates a cloud-like feel.
This shoe has a breathable mesh liner that gives it a fresh and lightweight design allowing the shoe to release excess moisture. Being machine washable allows you to easily clean this shoe and protects it from the long term exposure to sweat and moisture.
This will extend the life of this shoe while allowing you to start fresh after every run. You can feel good about this choice knowing it is 100% vegan. This means no animals were used in the making of this shoe.
Vibram Women's V-Run Running Shoe
Weight: 10 oz
Materials: Synthetic
Specific Features:Machine washable, Ultra lightweight
Best Use: Road running
Feel the earth under your feet as you run with Vibram Women's V-Run shoes. The high tech synthetic material used to make this shoe create a lightweight and comfortable experience.
These colourful running shoes have large perforations throughout the top of the foot which creates a ton of breathability giving this shoe an incredible amount of comfort.
Use these shoes on any terrain due to their advanced tread system and never worry about mud again with their easy to clean machine washable design. The thick rubber exterior makes this lightweight shoe incredibly durable.
What are barefoot running shoes?
Barefoot running shoes are designed to feel like you are running without shoes. Having only a thin layer of material between your feet and the ground you run on allows you to have a connection that you would otherwise never have.
While historically shoes were never worn, humans have developed in such a way that running on hard surfaces can actually harm your feet. They have natural arches that can be altered by the shoes that you wear.
However, there is a process to follow to get to barefoot running. Using regular modern shoes has changed our body's construction. For example, our heel has lost it's shock absorbing ability due to the extra padding seen on our shoes.
Barefoot shoes have almost no padding anywhere on the sole. The shoe is ultimately just a barrier between your skin and the material you are running on. This shock can be absorbed by your ankles and joints which can cause pain. For this reason it is recommended to start with minimal running shoes and work your way to the barefoot shoes.
Who should use barefoot running shoes?
Barefoot running shoes should be worn by people who have experience with minimalist shoes and are looking to take their workout to the next level. These shoes will enhance your run and connect you to the ground. These will push your body to run in it's natural position.
They are designed for people who have an understanding of how their body is made and have experience with running with little padding in their shoes. The limited support ensures the runner is more conscious of their alignment.
Minimalist vs Barefoot
Many people may not be aware but there is actually a difference between a barefoot runner and a minimalist shoe. A true barefoot running shoe has individual toes built into the shoe. It is designed to mimic running in bare feet but with a light protection from debris on the ground.
This padding is designed to be ultra lightweight and can range from 3-5 millimeters thick. Barefoot shoes will have a zero heel-to-toe drop which means the toes sit at the same height as the heel creating the natural posture and alignment that your body has. This shoe offers no cushioning and shock absorption and allows your body to move freely as it would without shoes.
Minimalist running shoes are designed much like the barefoot running shoes but without the individual toes. These shoes are meant for people who want to transition to barefoot running. The lightweight design and little to no arch support mimics the barefoot style but offers more cushion and shock absorption.
Without the individual toe feature minimal shoes allow your toes to spread out which also increases stability and comfort. These shoes are a good intermediate step for people who are coming from regular shoes.
Things to look for in a barefoot shoe
There are many features you should consider when looking to purchase barefoot and minimalist running shoes. These types of shoes differ from conventional shoes in that they are designed with ultralight material and technologies that will help you achieve your perfect run.
Fit
Barefoot shoes will fit and feel differently than regular running shoes. They will take some time to get used to as the individual toes will feel restricted and unusual when you first try them on. Barefoot shoes should contour to the shape of your feet.
There should be no space between your skin and the inside of the shoe as it can cause friction and blisters. The area around the heel should fit snugly and be adjustable. Along the top of your foot should be snug so as to not create blisters, but not too tight to cause discomfort.
Socks
A true barefoot shoe does not require socks, but can be worn with specially designed socks. These socks are ultra thin with individual toe openings just like barefoot shoes. Socks will help prevent blisters while adding just a touch of cushion.
They also add a layer of warmth if you decide to run in cold winter days. It is a good idea to start by wearing socks and slowly transition into complete barefoot running.
Tread
The tread on your shoes will play an important role in how much traction you have on the ground you run. If you are more of a road runner – someone who likes to stick predominantly to pavement – you should look for a shoe with more of a flat tread. This will give you the traction you need while giving more cushion on the hard surface.
Trail running requires a little more grip. If you like to run in nature we suggest looking for a thicker treaded shoe. This will grip the looser material like dirt and rocks which will allow you to keep your stride. Barefoot shoes will have little to no tread and will mimic running as if you were not wearing shoes. Keep this in mind when shopping for the perfect barefoot shoe.
Running Styles
Heel strike
Heel strike is when your heel is the first to contact the ground. This can cause your heel and joints to experience 2-3 times your body's weight. Regular shoes promote this action through padding on and around the heel. Barefoot shoes do not have padding here and this shock can do great harm to your body's joints like your knees and ankles.
Prolonged heel strikes while using barefoot shoes can go as far as causing strains in ligaments and damage to bones. For this reason it is suggested to transition from regular running shoes to minimalist and finally to barefoot shoes.
Mid-foot strike
Mid-foot strike is when you come down on the balls of your feet. Your knees will act as shock absorbers reducing the amount of pressure on your ankles and heel. The heel can ever so slightly come in contact with the ground, but does not take the brunt of the impact as it does in heel strikes.
Forefoot strike
Firefoot strike is similar to mid-foot but is even more of the front foot comes in contact with the ground. This significantly reduces the impact on your joints and muscles as there is more bounce and give to your step. A forefoot strike is what barefoot running shoes require to not experience discomfort. This will take time to learn as regular runners are not designed to promote this style of running.
Things to know before you start
Your feet need to work up to running in barefoot shoes. Not only do you need to change the way you run your feet needs to get used to the different terrain. Regular running shoes have thick padding that cushions your step and protects your joints and muscles from the strain of repetitive blows from the terrain.
If your goal is to run without any shoes at all, your feet will have to toughen up and get used to having no cushion. Start by running on softer ground such as grass or compact sand. This will get your feet used to not having protection while not having to scour the ground for rocks and sharp objects. It will also provide some shock absorption for you as you are learning to transition between a heel and toe strike.
Start by solely concentrating on your form. Be conscious of how your foot comes in contact with the ground. Try to shift your weight forward while taking smaller than usual strides. Be careful as you will be using muscles that you don't normally use. They will be weak when you start and will take time to build and mature. But with practice you will be able to master the art of barefoot running.
Tried and tested, this can bring you even closer to your run and transform it from good to great. We have found the best five minimalist and barefoot running shoes to help you get on your way to a new running experience.
Final Thoughts
Barefoot runners are a relatively new design of running shoe that connects you with your run. Feeling the ground under your foot will allow for a deeper connection with your run. These shoes will push your body to perform in a more natural way. Our ancestors ran barefoot and now you can too, with the added protection these shoes give you.
We recommend a slow transition from regular running shoes. Start with a minimal shoe as they are designed to transition you to a barefoot design. They do this by offering more cushion and arch support than a barefoot shoe, and give you more stability.
These shoes will get your body used to the barefoot experience while protecting your body from the harsh shock of the reduced padding.
Do you run? Have you tried barefoot running shoes? Let us know how you like them in the comment section below.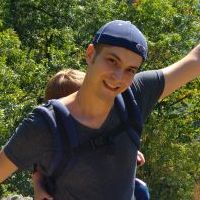 Daniel is a gear freak when it comes to hiking, climbing and camping. He went to REI Outdoor School to meet new people and learn best practices. Don't even try to argue with him about the latest backpack or ice axe, he tried most of them. Daniel's dream is to climb Mount Everest.