Most people think that in order to exercise properly, you simply throw on a t-shirt and some sneakers and you're good to go. But for increased comfort and even performance, you'll do much better wearing a moisture wicking shirts.
These shirts are made specifically for those moments when you are expected to sweat a lot. It doesn't matter if you go jogging, hiking, hit the gym or anything in between – these shirts will keep you comfortable and in optimal shape.
So, whether you're out on the field playing a game of football or running through the woods on a cold, brisk morning, you'll be wanting to make sure you're wearing the right clothing. That being said, you need to know what the best moisture wicking shirts currently are – so let's find that out!
Note: We get commissions for purchases made through links in this article
Model
Details
Under Armour Men's Tech 2.0

Best overall moisture wicking shirt
Size S to 4XL
100% Polyester
Check price on Amazon
Mato & Hash Workout Shirt

Best casual wear moisture wicking shirt
Size S to 4XL
100% Polyester
Check price on Amazon
ZITY Mens Polo Shirt

Best Polo Moisture Wicking Shirt
Size M to 3XL
100% Polyester
Check price on Amazon
NIKE Mens Legend

Best moisture wicking shirt for sports
Size S to 4XL
100% Polyester
Check price on Amazon
Naviskin Men's Quick Dry

Best long sleeve moisture wicking shirt
Size S to XXL
100% Polyester
Check price on Amazon
Top Moisture-wicking Shirts
There isn't really much to say about these shirts and t-shirts because they are all amazing and serve the same purpose really well: that of keeping sweat away from your body and your comfort at maximum.
In the end, you should choose the ones more suitable for the type of activity you're planning to do (or for casual wear – nothing wrong with that!) and based on what model you like the most. Have in mind that all of them come in different colors, so as long as you enjoy the model, you will surely find a color to your liking.
With these in mind, let's get a bit more in depth with each of the recommendations and find out why they made it onto our list!
Under Armour Men's Tech 2.0
The Under Armor Brand doesn't require any introduction. They offer super high quality athletics gear at decent prices and this particular moisture-wicking t-shirt is just perfect.
It's not just me who considers it the best option overall. At the moment of writing this article it is the #1 best selling men's training & workout shirts on Amazon, with stellar ratings. So everybody who tried it was perfectly happy with it.
Made from polyester, it not only has moisture wicking capabilities, but also the company's innovative anti-odor technology which keeps you smelling fresh after an intense workout. And this is a great bonus!
Also, the shirt itself feels very nice to the touch and doesn't have that generic synthetic feeling that some (including myself) don't really enjoy about polyester clothing.
It dries really fast, works great, feels great and gives you no reasons for complaint whatsoever. Make sure you pick your regular size and favorite color and you're ready to go!
Mato & Hash Men's shirt
This is a simple, casual moisture wicking t-shirt that you can wear on any occasion. You can take it running, you can wear it to the gym, but also on a hike or when you go out to meet your friends or just hand out at home.
It comes in a varied amount of sizes and colors and does a good job with its moisture wicking capabilities.
It's made of 100% polyester interlock that is one of the best moisture management materials on the market.
These shirts are designed to fit you perfectly, neither too baggy or too tight, which is what you want in a workout/outdoor shirt.
These shirts won't limit your range of motion or create any discomfort. They're lightweight and dry quickly, so you won't have to worry about being weighed down by sweat. What's even better is that they're very modest in price, so you'll be able to buy a couple shirts without hesitation.
ZITY Mens Polo Shirt
There are times when you won't want to wear a workout t-shirt even though you'll be outside, working up a sweat. Some people prefer to wear polo t-shirts, especially if you'll be golfing or at a bbq.
These polo shirts are high moisture wicking due to the materials used (polyester) and technology that allows for rapid-dry cooling.
Plus, they look extremely well and elegant, but come in various models and colors so you can go as traditional or overboard as you want to. And with the moisture wicking capabilities, you have nothing to complain about!
So even though you will be sweating, these shirts ensure that it'll do the job of keeping you dry and comfortable.
It's also worth noting that at the moment of writing this article, these shirts are the #1 bestselling ones on Amazon in the Men's tennis shirt category, with very good reviews – so it's not just me who highly recommends them.
NIKE Mens Legend Shirt
The NIKE Mens Legend Short Sleeve Tee is made of 100% polyester which provides you with a lightweight feel. The soft material removes any feeling or irritation or chafing on the skin.
The shirt isn't as form fitted, it's more designed for those who prefer a slightly looser feel, however, it doesn't look baggy or sloppy.
These shirts are also not limited to any activity – you can wear these while playing basketball, football or while you're running. It's extremely versatile to your needs and perfectly suited for any type of physical activity.
Plus, this is a brand that requires no introduction. You know that the quality is here and even though you do get a brand name t-shirt, you don't pay a fortune for it.
Coming in various sizes and colors, it is a great choice for the sportsy, outdoorsy type of men who want a good quality and comfortable tee with moisture wicking capabilities.
Naviskin Men's Quick Dry
Though t-shirts are great, sometimes you want to wear something that has long sleeves when it comes to moisture wicking athletic wear. And you won't get a much better choice than Naviskin's long sleeve shirt!
It is light and extremely comfortable, but also offers 50+ UVA and UVB protection, allowing you to safely spend more time outside without worrying too much about the potential harm that the sun will have on you (at least for the area covered by the shirt).
It's made of 100% polyester, so you can be sure that the moisture is going to be kept away from your body. It also is designed with set-in sleeves, so you're given a secure fit. It comes in a variety of colors and sizes, so you're given the option of mixing and matching. A great long sleeve shirt to wear that'll keep you nice and dry.
What is Wicking?
Now that you know which are the best wicking shirts for men, let's look at some extra details, basics and tips. We'll start by answering the important question: what is wicking?
Wicking basically means that the fabric pulls moisture away from the skin as opposed to the regular fabric which allows the moisture to seep into the skin.
What happens is that the body is kept dry and cool, so even if you're sweating, your body is able to maintain a regulated state.
Wicking attire can also act as exceptional base layers because they can act as insulators.
How does wicking clothing work?
What makes the fabric different than a regular cotton shirt? Is there really a difference? There actually is a difference between wicking apparel and non-wicking apparel. Wicking apparel is designed using capillary action.
What this means is that the fabric is made of miniature tubes, designed similar to human capillaries. What these fabric tubes do is push the moisture up into the tubes, away from your skin and out through the fabric.
For example, if you're running, your body is starting to sweat. Thus, the sweat begins to develop on your skin and gathering on the underside of your shirt.
However, because you're running, you're also creating an airflow which is lower in humidity which assists in acting as a natural air dryer.
The air helps push the moisture up to the surface of your shirt and then evaporates into the air.
What are the main types of moisture wicking fabrics?
Not all fabrics have moisture-wicking capabilities. Actually, most of them don't, so let's check out the ones that do!
Though certain brands have their own specially formulated products with their own blends, typically, there are three main fabrics which are the most commonly used in the market.
Polyester: Polyester is moisture-wicking and quick-drying and can be marketed as a variety of names. However, most of the athletic apparel on the market today is made with polyester due to its moisture resistant characteristics.
Merino Wool: Merino wool is another fabric which is used due to it's moisture-wicking and quick-drying properties.
In addition, it also is antimicrobial so if you tend to get a good post-workout odor going on, this will help you fight it. It's also a great temperature regulator, so whether it's a hot or cold day, you'll be content.
Nylon: Nylon is also quick-drying and moisture-wicking and can be used alone or as a blend. It's highly durable and is seen in many athletic pants, shorts and jackets. It's a lightweight material so you won't feel weighed down while working out.
Best features to look for in athletic wear
So, when you head to the stores, what are you supposed to look for in athletic apparel that will help you get the most out of your routine and provide excellent comfort? Here are my recommendations:
Lightweight: There's nothing worse than running with a load on your back. You want to make sure your apparel is designed to be lightweight.
This is highly connected to wicking fabrics as they don't hold moisture which is notorious for packing on unnecessary pounds.
Moisture-wicking: You're going to be sweating, but you don't need the constant reminder while you're running.
Moisture wicking material removes the moisture away from your body, keeping your skin dry and chafe-free.
Quick-drying: Unlike cotton, you want fabrics that'll keep your body dry. It helps you stay comfortable and the quick drying feature prevents you from getting a cold.
Chafe-free seams: It's a nice feature to have, especially if you're prone to chafing. Chafe-free seams are placed away from chafe-prone areas, creating you an uncomfortable sensation that could alter the way you run.
What you shouldn't wear
Not all fabrics are made with wicking. That being said, you need to know which ones to keep out of your running wardrobe.
Cotton
If you decide to wear cotton, then you love to torture yourself. There should not be one cotton shirt in your running closet.
It's a huge no if you're planning on doing an activity that will require you to sweat. Why? Because once cotton becomes wet, it stays wet.
If you're running during the cold winter months, wearing a cotton shirt will most likely land you in bed with a cold.
In addition, cotton also makes you more susceptible to chafing and it also can end up soaked with water – and add extra weight for you to carry around.
Heavy layers
You probably think bundling up is a good idea if the weather is cooler. While that's not a bad idea generally, if you're planning to get sweaty then less is really more.
If you wear too many layers, you run the risk of overheating. Opt for wicking layers which remove the moisture and reduce bulk.
Sweatpants
It's not because you're going to look like Rocky Balboa, but rather because sweatpants are made of cotton and cotton is a big no-no.
Sweatpants used to be very fashionable in the athletic world. However, they're not as practical as you think they are.
Sweatpants aren't actually designed for sweating, more for hanging out. So leave you sweatpants for home and opt for running tights or pants that are lightweight and made of wicking fabric.
Worn out running shoes
Replacing running shoes is not cheap, but the physiotherapist appointments you'll be needing after running in a pair of old shoes will cost you more in the long run.
I know I do tend to get attached to various bits of clothing – shoes included – and I tend to wear them until they can't be worn anymore, but that is definitely not a good practice!
Over time, running shoes lose absorption, cushion and stability – three crucial elements you need if you want a supportive and safe run.
Conclusion
Now you not only know what are the best moisture wicking shirts you can get this year, but you also have a better understanding of what moisture wicking is, the types of materials used and the features you need to look for or avoid.
The moisture wicking shirts we reviewed above are the best of the best, so let us know in the comments below which shirt you liked the best!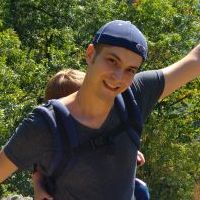 Daniel is a gear freak when it comes to hiking, climbing and camping. He went to REI Outdoor School to meet new people and learn best practices. Don't even try to argue with him about the latest backpack or ice axe, he tried most of them. Daniel's dream is to climb Mount Everest.