Every season, we are faced with small personal battles that we have no choice but to deal with. And when it comes to personal challenges, there is no doubt that the winter season has it in spades. In the winter season, there is one art that one needs to master: purchasing the perfect coat.
Of course, it's your jacket that mainly protects you from cold, wind, and snow or rain, so you stay nice and warm even when not in motion. However, buying the best winter jackets for men can be a high-stakes decision.
After all, your coat and jacket will become your trademark for the season. However, buying a winter coat can be unkind to your wallet which is why it's important that you get it right the first time.
While a great winter jacket can net you some significant fashion points, performance trumps the need to look like a winter line model. Looking great is nothing if you find yourself shivering every time you go out. If you happen to stumble in this post looking for tips on how to find the best men's winter coats, you've come to the right place.
In this post, we will provide some guidelines on how to choose the right winter jackets. Plus, we have taken a closer look at some strong contenders for the coveted "top winter jackets" of this season.
Top winter coats for men
Now, we're off to the good stuff. We have taken a closer look at some of the best winter jackets that your hard-earned money can buy. These jackets are the top dogs and they definitely warrant a closer look from our readers as well.
Note: We get commissions for purchases made through links in this article
Arc'teryx Camosun Parka
Weight: 2 lbs 3 oz
Dimensions: 25 x 16 x 6 inches
Features: N150p Gore-Tex Paclite 2L, 750-fill goose down insulation, Fully sealed seams, Regular fit, Removable hood
Best use: winter season wear, winter travel, winter outdoor, casual use, skiing
To say that Arc'teryx is a good outerwear clothing company would be a huge understatement. Trusted by professionals and mountaineers, this company has been consistent when it comes to putting out high quality outerwear especially jackets.
The Camosun Parka proves that Arc'teryx hasn't lost its touch by pushing out a near-perfect winter jacket that delivers on all fronts. With the Camosun Parka, Arc'teryx utilized the Down Contour Construction and Down Composite Mapping technologies to provide superior insulation. The jacket features a two-layer Gore-Tex Paclite shell which easily sheds rain and snow.
The fully taped seams should prevent stray moisture from finding its way inside the coat. The anatomical construction gives great freedom of movement and the no-lift gusseted underarms provide great comfort. The hood can be removed and features adjustable cinches, large snaps and laminated brim.
With Arc'teryx high quality construction and craftsmanship, durability shouldn't be an issue. What can we say, it really is a great winter jacket.
Canada Goose Men's Expedition Parka Coat
Weight:6 lbs
Dimensions: 24 x 16 x 7 inches
Features: 85% polyester / 15% cotton shell, 625 power white duck down fill, Natural coyote fur, Parka featuring zip front with hook-and-loop placket, Fur-trimmed hood, Adjustable drawcord waist, Recessed ribbed-knit cuffs
Best use: winter season wear, winter travel, winter outdoor, casual use, skiing, winter active wear, polar expeditions, snowmobile commutes
If a -5 degrees F temperature sounds like hell on Earth for you, then it's safe to say that you're not exactly a fan of winter. If that's the case, then you should definitely check out the Canada Goose Expedition Parka as it offers incredible warmth even in severe conditions.
What can you expect from a jacket that's designed for polar expeditions? The Expedition Parka might just be one of the warmest jackets in the market, thanks to the 625-fill-power duck down. The jacket comes with the Arctic Tech fabric and coated in DWR treatment which is not exactly a surprise considering the kind of environment this jacket is designed.
Aside from top-of-the-line warmth, the jacket is also super comfortable which is attributed to the duck down fill and the silky nylon inner lining. On top of that, the jacket is packed with features like 3-way adjustable drawcord hood, Velcro snow skirt wraps, 10 exterior pockets and more. This is a beast of a jacket that might be too much for the average customer.
The North Face Mcmurdo Parka II Men's
Weight: 3 lbs 12 oz.
Dimensions: 26 x 13 x 4 inches
Features: Hyvent waterproof, breathable technology, Removable hood with detachable faux-fur trim, Down insulation, 2-way front zipper, Hem and waist drawcords, Outside pockets
Best use: winter season wear, winter travel, winter outdoor, casual use, skiing, winter active wear
North Face is another company that has made a name for itself with regards to outerwear clothing and gear. When it's a North Face product, you are rest assured when it comes to quality. The McMurdo II Parka is certainly no exception.
The McMurdo II Parka might not be the warmest but it certainly gets the job done which makes this a good trademark jacket for the season. The 550 fill power down should be more than enough to keep you warm as you walk through the city or waiting at the bus stop. The outer shell is made from two-layer Hyvent and 100% nylon ripstop face fabric which gives you total waterproof protection from rain, snow and sleet.
Another nice thing about this jacket is the extra parka length which gives more coverage to the upper legs. Adding to its versatility, the fur trimmed hood is removable if you think you don't need it or want to reduce the weight. You just can't go wrong with this jacket.
Arcteryx Fission SV Jacket
Weight: 2 lbs 1 oz.
Dimensions: 26 x 13 x 4 inches
Features: Gore-Tex 2L, Gore-Tex N70P reinforcements, Coreloft insulation, Expedition fit, Longer length, Insulated hood
Best use: winter season wear, winter travel, winter outdoor, casual use, ski holiday, winter active wear
If you can't be bothered with checking all the features and specs of a jacket, you must be looking for a good all-rounder. If that's the case, Arcteryx Fission SV Jacket should fit the bill. The Coreloft synthetic fabric provides moderate insulation making it a good option for wet weather.
The Coreloft insulation brings enough warmth but with lesser weight and added breathability. The Gore-Tex membrane, WaterTight external zippers and fully taped seams ensure that there are no rogue moisture that goes inside the jacket. The addition of Gore-Tex Pro reinforcements gives the jacket a great deal of durability.
The expedition fit of this jacket will allow you to layer your clothes without hampering freedom of movement. For the style department, Arc'teryx is known for inspirational clothing and the Fission SV impresses with its neutral, athletic look. The Fission SV is a great all-around jacket that's worth a look.
Marmot Fordham Men's Jacket
Weight: 2 lbs 11.8 oz
Dimensions: Center back length: 27.25 in
Features: 700 Fill Power Down with Down Defender, Zip-Off Hood, Flapped Chest Pocket, Zippered Hand Pockets, Internal Zippered Media Pocket, Micro Fleece Interior Cuffs, Elastic Drawcord Hem
Best use: winter travel, winter outdoor, winter season wear, casual use, ski holiday, winter active wear
Winter jackets can be quite expensive in general. However, that's not saying that there are no economical options for the budget conscious. One of the best budget jackets that compromises nothing is the Marmot Fordham. The Fordham brings high quality warmth with its 700 fill power down insulation.
For a less expensive jacket, this is a pretty good down. In terms of weather resistance, the Fordham brings moderate performance. This is not exactly a jacket that you will want to use in extended wet snow or rain. However, the protective properties of the Fordham should be more than enough for running to your or walking to a bus stop.
The soft materials and down along with the fleece-lined cuffs brings excellent comfort into the table. In terms of features, the Fordham has a nice selection like removable hood, hand warmers and plenty of pockets. The excellent materials, great design and affordable cost makes for an easy recommendation.
Patagonia Isthmus Parka
Weight: 972 g
Dimensions: –
Features: Classic DWR-treated nylon jacket, Two-way center-front zipper, Partially elasticized, adjustable cuffs, Removable hood, Drawcord adjustment
Best use: winter travel, winter outdoor, winter season wear, casual use, winter active wear
Here's another economical winter jacket for our cold, budget-friendly readers out there. The Patagonia Isthmus Parka is a mild winter jacket that will not break the bank. In terms of insulation, the Isthmus will not top any list but the warmth should be more than enough for casual, day-to-day use.
The main insulation of the Isthmus is pile fabric which provides less insulation than synthetic but is far more durable. For protection against the wind and water, you'll be glad to know that the Isthmus fares quite well. The lining and shell material of this jacket ensures that the wearer is comfortable at all times.
Another noteworthy feature of the Isthmus is the style which is nothing short of a classic. The classic '60s-inspired expedition parka look should sit well with most folks. Stylish, competent and less expensive, the Isthmus is an entry-level winning jacket.
Fjallraven Men's Greenland Winter Jacket
Weight: 3 lbs
Dimensions: 30 x 21 x 2 inches
Features: G1000 original (polyester and cotton blend), Polyester pile lining, Reinforced shoulders and elbows, Bellow hand pockets, Waxable Coat
Best use: winter casual, winter travel, winter outdoor, winter season wear, winter active wear
There are people who go for feature-packed coats with lots of bells and whistles. On the other hand, there are folks who just want to go for the no-nonsense jacket that features the basics. If you happen to be the latter customer, the Fjallraven Greenland Winter Jacket might just be the winter wear for you.
In terms of insulation, the Greenland offers adequate loft and warmth-trapping effect that should keep you warm in moderate winter temperatures. The Greenland utilizes cotton / polyester blended canvas shell fabric for its weather resistance feature. The jacket brings unique comfort with its shell fabric and pile liner.
In keeping things basic, the Greenland comes with a hood but with no adjustments. The snaps in the cuffs are a nice touch and the seven pockets should be plentiful for day-to-day uses. The Greenland is about as basic and simple as it gets, and is a great buy for mild winter climates.
And that wraps up our list of the top men's winter jackets. This selection should cover a wide range of needs and specifications, so hopefully, you have found a coat that sparked your fancy. Happy shopping!
What features to look for in a winter jacket?
Just like with any outdoor clothing or gear, there are certain features and factors that separate the bargain basement jackets to a high-end model. To purchase a jacket that's guaranteed to fit your needs, you need to consider these factors and features.
Outer shell
The outer shell is basically the waterproof barrier of your jacket. The outer shell provides superior protection against rain, snow and sleet. The shell is usually made from materials like H2NO, Gore-Tex, eVent and more.
However you need to keep in mind that the outer shell offers little to no insulation. So if you are planning to use a rain outer shell, you better know how to layer your clothing.
Insulation
There are three types of insulation that's used in winter jackets which are down, synthetic and pile fabric. The insulation of the jacket traps the body heat and prevents it from escaping, keeping the wearer warm. The higher the loft or thickness of the insulation, the warmer the wearer stays at any given temperature.
Down – considered the gold standard insulation, down is known to be the original insulator. Its benefits include the capacity to be compressed to smaller size, light weight and its loft volume can last for many years of use with proper maintenance and care. However, down doesn't perform too well in wet environments. Due to its superior insulation, down jackets tend to be the most expensive.
Synthetic – this insulation is made from plasticized fibers which are manufactured to mimic the insulation capabilities of down. Many companies have already made great leaps to producing synthetic insulation. The main benefit of using synthetic is that it works well even in wet environments, and it can dry out fast. On the other hand, the main drawback is that the insulation becomes compressed and expanded over the years which decreases its ability to keep the wearer warm.
Pile fabric – this type is manufactured to imitate the hide and wool of a sheep. Similar to synthetic, pile is quite inexpensive and water resistant. It also features the durability found in down. For the drawbacks, pile is quite limited when it comes to thickness.
Features
A good winter jacket will have features that allow you to be more comfortable in the winter. There are jackets that offer only the basics with reasonable costs, and the are those that are feature-packed but also drums up the price. Knowing which features you want can severely help you shortlist your options.
Hood
for some people, a hood is almost a no-brainer as it adds warmth and weather-resistance. You can find jackets that feature removable hoods which gives you more options when it comes to style, and can reduce the overall bulk and weight. The best type of hood are those that have removable fur, large volume, and an integrated, optional face mask.
Closure system
it's also worth checking out the closure system that's found on the cuffs and front zippers because they can contribute to the overall warmth and weather resistance. For this matter, jackets with rib knit cuffs are a great buy.
There are also jackets with stylishly loose cuffs but tend to let cold air in quite easily. While looking at the zippers, check if they're actually waterproof since many jackets are waterproof but the closure systems are not.
Other features
some other features that are worth considering are the number of pockets, headphone channels, fur trimmed hoods, vents, 3-in-1 design and more. If there's a particular feature that you require, make sure that the jacket has it before buying.
As mentioned, the more features a jacket has, the more expensive it gets. This will all depend on factors like your personal needs and the activities that you will be doing.
Fit
Of course, you have to get a jacket that actually provides the right fit. Unlike normal clothing that you can choose a garment that fits just right, you might want to go for a slightly loose fit when it comes to a winter jacket. This is because you want to be able to fit layers of clothing underneath your jacket.
Again, this will all depend on the intended purpose and kinds of activities that you'll be doing. However in general, you would want a loosely fitting jacket so you could have layers without feeling uncomfortable. Be on the lookout for jackets that are loose on the torso but very tight on the arms. Having your arms feel like sausage stuffing is the most uncomfortable thing in the world.
Style
We have emphasized the importance of performance over fashion when concerning winter jackets. However, it certainly won't hurt if you could get a jacket that will complement your personal style and make you look sharper.
As expected, the most fashionable winter jackets come in a variety of style and prices. This is all up to your personal preferences but make sure that the jacket can get the job done in relation to the location and intended purpose.
With these considerations, you should have no problem finding the best winter coat that will fit your needs. Or at the very least, make your search a bit less headache-inducing.
So to end on a high note…
It's easy to think that shopping for the right winter jacket is a confusing, headache-inducing task. That's only the case if you don't know what you're looking for.
With a little bit of research and determining your personal needs, it shouldn't take you too long to find your trademark winter jacket. With this buyer's guide, you're on the right track.
So did you find this guide useful? Were you able to find a good winter jacket that fits your needs? Please let us know in the comments! Make sure to share this post in social media to help out your friends and families who might be in the market for a winter jacket.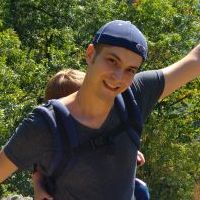 Daniel is a gear freak when it comes to hiking, climbing and camping. He went to REI Outdoor School to meet new people and learn best practices. Don't even try to argue with him about the latest backpack or ice axe, he tried most of them. Daniel's dream is to climb Mount Everest.