Does the decision of what clothing to wear seem trivial to you? It doesn't have to, after all. Clothing is worn and valued by humans for a reason grounded in more than modesty. Clothing is our armor to the wind and our pelt to the rain. The piece of gear you just might need this winter is the best softshell jacket for men.
Does getting a softshell jacket change one's life? It might. Having a jacket versus not having one has been the line between life and death for many. Do not underestimate the effect of nature on one's mind and body. We all have need for warmth in winter. The question is not does one need a jacket, but does a softshell jacket service those needs best.
One must strive to know their body and what it needs at any one time. Knowing one's own body contributes another piece to the puzzle of knowing ones own mind.
Often, one feels the mind as reactive to the body, but, is ones body not also informing and activating their mind? The symbiosis of the two can be seen as inexplicably connected to ones decisions and actions.
The Top Men's Softshell Jackets
Note: We get commissions for purchases made through links in this article
Outdoor Research Men's Ferrosi Hoody
Weight:9 ounces
Material: (Body) 86% nylon/14% spandex, (panels) 91% nylon cordura/9%spandex
Specific Features: Hand pockets, single chest pocket, left pocket doubles as stuff sack, durable Water Resistant coated zippers, adjustable hood.
Description: Intentional design with elegant simplicity. If you are looking to stop here, you won't be disappointed with the versatility that the Ferrosi hoody offers. Great features include the adjustable hood and hem cord that will keep the cold out as you travel. This jacket is form-fitting enough to have another jacket layered over it, but allows for stretch while providing precise and agile mobility.
The extra pockets also make it easy for you to carry your items with you, such as your cellphone or MP3 player, and the added zippers ensure that you won't lose them. This jacket is one of the better products to add to your list, whether it's for yourself or a family member.
Patagonia Adze Hybrid Jacket
Weight: 1 lb. 4.7 oz
Material: Stretch Woven/ Fleece Insulated; Main: 93% polyester/7% spandex; Sides and Cuffs: 88% polyester/12% spandex
Specific Features: Hand warmer pockets and one inner pocket, Durable Water Resistant coated zippers, fleece grid backer insulation
Description: The jacket is harness- and pack-compatible and the Modified Variable Conditions Cuff fits over gloves, allowing sleeves to be pushed up easily. The hem adjusts by pull cord in the pockets, allowing you to keep out much of the cold.
Overall, the Patagonia Adze Hybrid Jacket might prove to be too warm for intense sporting, but its bulk doesn't get in the way while hiking in the woods. The hand warmer pockets also make it easy for you to slip in one of those handy hand warmer packets so you'll never have to worry about chilled fingers again.
Rab Vapour-Rise Lite Alpine Jacket
Weight:11 Ounces
Material: Stretch woven + fleece insulated, Pertex Equilibrium with micro fleece drop liner
Specific Features: 2 YKK zipped Napoleon chest pockets, & 1 YKK zipped internal pocket, Durable Water Resistant coated zippers, hood, Velcro on cuffs, draw cord on hem.
Description: The Lite Alpine jacket is at its best when used with other layers. It has great breathability while providing insulation as well. It's designed for the active mountaineer who knows what he's doing, but works just as well for anyone who really wants to keep warm this winter. It can be easily layered under other jackets to insulate even more heat, but the microfleece is breathable enough that you won't start sweating under all that outerwear.
Arc'teryx Gamma MX Hoody
Weight:1lb 8.2oz
Material: Fleece Insulated Hybrid: 53% polyester/27% nylon/20% elastane
Specific Features: Laminated sleeve pocket with laminated zip, 2 zip hand pockets, Helmet-compatible StormHood, light fleece insulation.
Description: Designed for many uses. Changing weather conditions and diverse activities are planned for by providing high durability. However, this also comes with added weight and restriction so you might want to take care in packing this as your only form of outerwear. The hood is helmet-compatible, so it's a great choice to wear if you intend to do a bit of snowboarding, skiing, or snowmobiling.
The laminated sleeve pocket of the Arcteryx Gamma MX Hoody ensures that no moisture will soak through for your hands to get wet, allowing them to stay dry and warm regardless of the weather conditions. The added elastane allows for the softshell to be soft and formfitting without decreasing breathability, and also makes it easier for you to fit larger, bulkier jackets over them without feeling overburdened.
Black Diamond Alpine Start Hoody
Weight:1 Ounces
Material: Stretch-woven shell fabric
Specific Features: One chest pocket, zippered chest pocket and internal carabiner clip loop, helmet-compatible hood, elastic cuffs, drawcord hem.
Description: The Black Diamond Alpine is classic and specified. The lack of pockets is in keeping with the natural use of this jacket, as a layer or for utility. When climbing, the more pockets one has on their jacket, the more opportunity to snag it on a rock and fall to your death.
This jacket does not have anything unnecessary. Only the best made, quality features for the sportsman. The gusseted underarm panels free up the arms for reach and were designed specifically for climbing. The patented NanoSphere technology creates resistance to water and dirt on the fabric while on the rock walls.
Mountain Hardwear Men's Fairing Jacket
Weight:1 Pound 7 ounces
Material: Stretch Woven Windproof/ Fleece Insulated
Specific Features: One chest pocket, elastic cuffs.
Description: The Mountain Hardware Fairing Jacket is a great starter softshell. It meets a wide range of features for the user who is not putting their life in the hands of the manufacturer. Stylish and insulated to provide ample warmth, the Fairing Jacket even has a mock collar for increased warmth.
A user would not want to climb any mountain faces or ski any slopes while expecting this softshell to adequately provide breathability. The AirShield waterproof fabric works against the breathability, so, for specific utility uses, this jacket is not top of the line. However, for a day downtown or a stroll in the snow, the Fairing Jacket might become your new secret weapon.
Black Diamond Dawn Patrol LT Soft-Shell Jacket
Weight:1 Pound 7 ounces
Material: Stretch Woven, 1% nylon/9% elastane
Specific Features: 2 hand pockets, 2 chest pockets, 2 internal Drop Pockets, Internal media pocket, climbing-helmet-compatible hood, adjustable cuffs and hem
Description: NanoSphere technology helps this jacket shed water. It is lined with brushed nylon for strong and durable resistance from the rain and wind. The ample storage space makes this shell perfect for climbing in fair to cool weather. It is light weight for the materials it touts.
Being waterproof means adding extra bulk and material which can weigh down the climber. However, the Black Diamond Softshell Jacket has been designed with precision and specificity. It is made for sportsmen who are not grappling with natures extremes, but, rather tempering natures divergences from the median.
Best of all, this jacket is designed with an internal media pocket, complete with a cord port. This is an extra bell or whistle that actually is no such thing. When on the rock face, having a secure place to keep your device can very well be a climbers lifesaver.
Softshell Jackets
Softshell jackets are made for women and men of action. Quality softshell jackets offer protection from the weather while also providing breathability. So, you can do anything you want, in any condition. Softshell jackets work hard when you do. They are built to breath like we do, and that's what you want when your sweat rolls down your brow. When your body burns, your softshell breaths.
Unlike a hardshell, softshell jackets are best used by those who sweat for fun. If you are out in the open air engaging in rigorous exercise, you will be serviced well by a softshell. When the cold nights come and the white hills sparkle like diamonds, run to the hills and ski down the steepest one.
Throw on a fleece underneath your uninsulated softshell jacket and breath the icy air into your warm lungs. You'll barely notice the chill with one of these jackets on your side.
Waterproofing
When you're going to be out in the cold, snow and rain may make themselves a part of your day. However, that doesn't mean you have to get trapped outside, soaking up all that the weather has to throw at you. Instead, many softshell jackets are provided with waterproofing/water-resistent technology that helps you to weather any storm. It's entirely depending on the kind of softshell that you get.
Stretch-woven are water-resistant and breathable, but in the heaviest of downpours or snowstorms, the moisture will soak through eventually. Softshells with membranes, on the other hand, are waterproof, so they can endure more of Mother Nature's terrible weather conditions before getting soaked through. However, these softshells are not as breathable, so you may start to feel a little humid under this layer.
Hardshell vs Raincoat vs Softshell
This might just save you out there! Just remember these four rules about softshells versus hardshells and raincoats, and you might just make it out of this.
Hardshell jackets and Raincoats are completely waterproof. Softshells are not.
Softshells are for breathing, like organs. Hardshells are armour like turtle shells.
Hardshell jackets and Raincoats, very often, are totally equipped with windproof design. Softshells are rarely windproof.
Hardshell jackets and raincoats are just better at weatherproofing than softshells. They provide more protection and save a significant amount of mass compared to their softshell counterpart.
It is easier to make steel thin and strong than it is to make buildings out of sticks. Using the right tool for the job is a great way to get your intended result. If you want to stay warm and dry while you're out in the snow all day: "Use a hardshell for warmth and a softshell for play."
Types
Softshells are manufactured to be either a single type or a mixture of two or more of the types listed below. Each has pros and cons, depending on ones needs and what they hope to get out of their gear.
Stretch Woven
Woven nylon fabric acts to block the wind and elements. This style of jacket will commonly function like a wind jacket. However, the stitch woven fabric will usually allow for stretch and provide greater mass than a wind jacket.
The added benefits of this type of softshell is increased durability and better breathability. The breathable nature of this attribute is greatly affected by the weaves girth, thereby affecting its wind resistant features.
Membrane Lining
The defining feature of membrane lined softshell is a membrane laminated to the inside of the nylon face fabric. It provide wind resistance and some water protection, but, softshells are not intended for protection from moisture as it would hinder the overall breathability.
If the membrane causes inhibited air-permeability, the jacket will have to force water vapor away from the skin by pushing through the membrane, which is not good for the structural integrity of your lining. This becomes increasingly true as your softshell becomes more and more soaked with sweat or outside moisture.
Non-Insulated
Arguably the most adaptive and versatile type of softshell, the non-insulated jackets are perfect for high energy activity and milder climate. No insulation to weigh one down or cause overheating during activity. Layering is most efficient when one can vary their layers to their immediate physical needs.
When expending lots of energy, one must self-regulate their body temperature through adding or subtracting layers to their person. The non-insulated design gives the user the most options while engaged in their recreation.
Fleece Insulation
Fleece-lined softshells are most definitely warm. Much warmer than their insulation-less counterparts. That being said, these jackets assist one's need much more efficiently in casual, low excursion activities. Perfect for hiking and ice fishing. Probably not great for skiing, skating and cave diving.
Hybrid
Keep in mind, as you think about the types of softshells being presented, these options and classifications are often combinations called Hybrids. The majority of softshell jackets out there are some hybrid of the above classifications. But, those classifications are classified, so keep it on the hush-hush.
Design
A softshell should be designed for the user's needs, first and foremost.
Overall Mobility
Yoga stretching to rock climbing, intense activity requires gear that help the effort, however, many sport jackets are completely unsuitable or undesirable for cold-weather, physically intensive activity. The ideal softshell is fitting without being constrictive. If you are looking for the most effective design elements, look for full rotation design in the shoulders.
Discern how much layering ability you need and how much the jacket allows for. Some jackets are snug while others are loose, and some snug softshells are made to accommodate layers while other spacious softshells are not made to accommodate any layers at all. Is the jacket mobile enough for your every day life, skiing and ice climbing?
Individual Fit
A good rule of thumb on determining the right fit for you: lift your hands straight above your head; the hem should stay under your waistline and the hand cuffs should not fall down towards the elbow.
Breathability
This is the bread and butter, right here. You want a softshell because of the breathability. Without it, your sweat is sponged into your insulating layers which cool the collected sweat, in turn bringing your body temperature down to life threateningly dangerous lows. Breathability is the whole kit and kaboodle. Look for a rating that corresponds to your personal needs.
Weather Protection
Are there features specifically incorporated into the design for the purpose of providing protection from wind and dampness? If it has added wind resistance or waterproofing, is it still as breathable? Is it still mobile and freeing to the form?
Be sure that the softshell for you is not just the sucker with the most bells and whistles. At the same time, don't rule out anything. The research and development of the technologies that go into our sports-wear is changing every day.
Essentials and Extras
Softshells will always have a common feature, which is pockets. It might have zippers, it might not. It might have hand warmers, it might not. Disregard the extras and focus on essentials. The serious sportsman needs efficient and durable storage space on his person.
Pockets
Pockets are for storage and comfort. Your needs as a sportsman will dictate what amenities your personal softshell will need. Such as, zippers, zipper pulls, arm pit zippers and inside jacket pockets. The pocket features one needs depends on the nature of activity. If a user plans to become inverted at any point, they might consider a jacket with zippered pockets, however, if those zippers are not properly designed and treated, they will compromise the integrity of the wind resistance.
If you're in an environment with very high winds, drawstrings might be useful to keep your jacket properly placed, but beware the strings don't get caught on the rocks as you climb. Climbers should look at crossover chest pockets because they are designed to keep out of the way of one's harnesses and belts. Lined and insulated pockets can provide comfort and warmth, which might be perfect for casual and recreational uses.
However, they also add mass and constriction to one's ability to move freely. Most of all, be sure that the pockets will keep your essentials secure and dry.
Hoods
Many softshells offer the added feature of easy hood attachments. If the jacket does not come with a hood, you will undoubtedly want one eventually. A hoodless softshell might look very stylish but a hood is not for fashion, it is for function. If you choose a jacket without a hood, be sure to plan on carrying a rain or wind jacket with you as well, which, will always feature a hood.

The Choice is Yours, Now, Decide
Looking over these options and features is important so one may pick the most effective jacket possible. However, one must first respect the choice that they have already made. By reading this article, you have demonstrated your choice in engaging with information about men's softshell jackets. Perhaps you are looking for a gift for a loved one, or for yourself.
Before you plunge into another consumer-based decision, decide whether or not your mind, body and soul will be made happier from acquiring this asset. Perhaps you are a climber, hiker or skier and the thing keeping you from taking full advantage of an activity which fills you with joy is a gear problem. If this is the case, buy-on.
Find the perfect men's softshell and get back to your life of adventure. But, for those whom have been fantasizing about how their life would be much improved with the adventuring that a softshell is made for, do not make the mistake of acquiring gear which you have no need for.
If you have an opinion on any of the products mentioned above or you'd like to share your stories with us about other products you've tried, please feel free to leave a comment down below.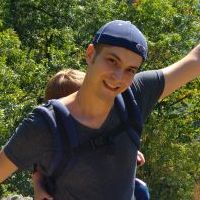 Daniel is a gear freak when it comes to hiking, climbing and camping. He went to REI Outdoor School to meet new people and learn best practices. Don't even try to argue with him about the latest backpack or ice axe, he tried most of them. Daniel's dream is to climb Mount Everest.