Out of the hundreds of options, which are the best men's ski pants? Protecting your legs from the wind and cold when you're barreling down a slope is very important. Good ski pants do not only keep the weather out, they should also last a long time.
Skiers and snowboarders also need pants that fit their bodies very well for maximum speed without compromising their freedom of movement. When looking for good ski pants there are many things you need to consider such was waterproofing, layers, style, material and durability.
To the inexperienced eye, one ski pants look as good as the next. Is it possible to know which ski pants are the best just by looking at the design or buying a certain brand?
A Look at Top Men's Ski Pants
Note: We get commissions for purchases made through links in this article
Burton Men's Insulated Covert Pants
Specific Features: Waterproof: DRYRIDE Dura shell 2-layer fabric with fully taped seams, warmth: mapped with 40% recycled content thermolite insulation with taffeta and mesh lining, Cargo pocket with zippered pocket and Mesh-Lined Test-I-Cool venting
Best Used For: Skiing, cold weather sport
s, backpacking, camping wear
Description: You get performance and premium design with Burton's Insulated Covert pants. This pair is ideal for adventurers who want warmth and comfort. The pant's features are designed for people who like adventures in the cold weather.
The DRYRIDE Dura shell 2-layer fabric makes it waterproof so you can romp in the snow all day. The fully taped seams keep wetness, moisture and cold temperatures out. Burton's pants is designed to retain as much heat as possible with the Thermolite insulation with mesh and taffeta lining so you can ski, snowboard, camp or backpack in comfort.
It sports a cargo pocket so you can stash cash, your phone or even an iPod safely inside. The fit is a bit loose so you can easily add a layer underneath while giving the wearer total freedom for movement.
Related: the Burton GORE-TEX Rotor Pants is a pair made for the outdoorsman. It is waterproof and features cuff elevators and anti-scuff cuffs. This pair is also windproof and durable for all-weather protection.
Helly Hansen Cross Pant
Specific Features: fully sealed seams, fully insulated 2-layer construction, warmCore by PrimaLoft, Recco Advanced Rescue system, Boot gaiters, reinforced bottom hem, waistband adjustment and belt loops
Best Used For: Skiing, snowboarding, cold weather sports
Description: The sleek design of Helly Hansens' Cross pants makes it ideal for racing down the slopes. The classic design is made for easy movement and comfort. This pair is insulated with 2-layer construction warCore by PrimaLoft to keep skiers warm in cold temperatures.
For ventilation, the pants have zippers to trap or let heat escape. It is also waterproof with breathable Helly Tech® construction so that it can be worn during hail, sleet or rain. It is a bit high end in terms of price but is a good investment for serious skiers.
Related: The Helly Hansen Men's Legendary Ski Snow Pants is more affordable than the Cross pants. It features waterproof and breathable fabric, fully sealed seams, inner thigh ventilating zippers and insulation by WarmCore by PrimaLoft.
Columbia Bugaboo Pant II
Specific Features: Shell: 100% nylon Legacy Twill. 100% nylon Cyberhyde. Lining: 100% polyester tricot, 100% polyester microtemp XF II 60 gsm insulation, Reinforced Cuff Guard, waterproof, breathable, Internal Leg Gaiter, Exterior Adjustable Waist, Articulated Knees
Best Used For: Ski Pants
Description: The Columbia Bugaboo II strikes a good balance between cost and performance. It is ideal insulated active wear for the occasional skiers and snowboarders. The pants fit well and the supple fabric is very comfortable.
Skiers have the option of wearing long underwear beneath the pants or having it next to their skin. The fit does not hinder movement and feels really comfortable. Columbia's Omni Tech waterproof/breathable fabric works well in keeping moisture and wetness out. The manufacturer's insulation technology also works well for this pair of pants as it offers a great deal of protection from the cold.
Additional features include two pockets and adjustable waist belt. However, there is no ventilation for the pants unless of course you open the fly. Otherwise, it makes good skiing pants for cold and dry climates.
Related: The Bugaboo Omni-Heat Suspender Pants is the bib version of the Bugaboo II. It features Omni-Heat reflective lining, waist adjustable tabs and internal leg gaiter.
Mammut Bormio HS Pants
Specific Features: Fashionably structured robust outer material, high-quality 40 g/m² insulation, Waist regulator system inside, Belt loops on the waistband of the pants to connect them to the jacket, zip pockets with fleece lining, leg pockets ideal for maps, Side ventilation with concealed zipper and mesh backing, Stretchable snow gaiters, Weight: 750g
Best Used For: Skiing, Snowboarding, Cold Weather Sports
Description: Try the Mammut Bormio HS pants if you want something warm and functional on the slopes. The DRYtech 2-Layer material makes this pair waterproof and windproof. The pants are also breathable with side ventilation concealed zipper and mesh backing to keep you cool if needed.
The pants have just the right amount of stretch which makes it ideal for a host of different winter sporting activities. The high-quality 40 g/m² Ajungilak® OTI™ Element synthetic insulation means you won't get cold while racing down the slopes or sitting on the ski lift. The pants' fabric looks supple so many users will be doubtful of its waterproofing abilities. However, testers attest that the Bormio is one of the driest pants you can wear in the snow, mountain or backcountry.
Other features include 4 pockets that are secure and useful, the waist have adjustable Velcro tabs for easy fit and can be snapped to compatible jackets. This pair is best used for cold weather sports. They are very comfortable and well-designed. The seams and material are durable and will last many seasons.
Related: The Mammut Trift 3L Pants have a casual loose fit for freedom of movement. It is made with the same materials as the Bormio.
Arc'teryx Sabre Gore-Tex Ski Pants Mens
Specific Features: 100% nylon, waterproof, microseam allowance to reduce bulk and weight, tiny Gore seam tape, water repellent with DWR finish
Best Used For: Snowboarding, skiing
Description: These waterproof pants have a relaxed fit making them ideal winter wear for snowboarders. However, the Arc'teryx Sabre Gore-Tex Ski Pants can also be worn by skiers. Some buyers will find this pair a bit expensive but it is a beautifully crafted piece of clothing.
The Gore-Tex material does its job well in protecting the user from the elements without compromising breathability. The zippers are sealed so snow, water and wind stay out. The Sabre has a single laminated construction design for good insulation. While it does require additional insulation underneath for added warmth, many skiers are not bothered and will do exactly that to stay warm.
The long vent zippers of the pants do a good well for ventilation. It has the ability to keep you cool or warm when needed. The pants have very well placed pockets for small items like your iPod or a map.
They are great all around pants for skiers and snowboarders who don't mind putting on added insulation or long underwear. Their durability makes up for their price as they will last a long time.
Related: The Arc'teryx Cassiar Pants have Dynamic stretch and GORE-TEX® protection in a streamlined design. It also features tretch Gore-Tex with articulated knee and crotch with soft Flannel interior.
Patagonia Powder Bowl Pants
Specific Features: waterproof and breathable Gore-Tex shell with fully taped seams, Inner thigh vents dump heat quick before you sweat through layers, Elastic gaiters form a snow-tight seal around boots, articulated knees and gusseted crotch for increased mobility
Best Used For: Skiing
Description: Patagonia's Powder Bowl pants are solid performers when it comes to warmth, comfort, waterproofing and durability. Patagonia has a long record of making clothing for Alpine skiing. The pants' new regular fit is an improvement over the old version and allows for more range of movement.
They are very comfortable and skiers won't feel restricted in these pants. They are also weather-tight and are effective in keeping out wind, snow and moisture. The seams are sealed and the cuffs tight and are made with Gore Tex fabric so it delivers when it comes to blocking out the weather.
The pants also have very good insulation and can be worn in cold weather. Users can also add layers to the pants in extreme cold. The Powder Bowl Pants have long zippered vents that run just below the knee up almost to the hip bone for wearers who want to cool down after a run and are blocked with mesh to keep away the snow.
Patagonia equips this pair with Recco reflector for ski resort avalanche rescue. This is a good investment for all around skiing needs and will protect skiers from cold harsh weather.
Related: The Patagonia Men's Snowshot Ski Pants features H2No 2-layer polyester shell is windproof and waterproof for storm protection while the polyester mesh lining glides easily over base layers and wicks moisture to keep you dry.
Burton Men's Covert Pants
Specific features: waterproof with DRYRIDE Dura shell 2-layer fabric, shell mapped with mesh and taffeta lining for warmth, cargo pocket with zippered pocket and Mesh-Lined Test-I-Cool venting
Best Used For: Skiing
Description: A pair of Burton Men's Covert Pants is a good bargain ski pants. It delivers all out performance with above average waterproofing and good insulation. It is designed with rider-driven features that include reinforced cuffs with elevators to prevent parking lot tears.
The upgraded waterproof and breathable fabric keeps the wet and moisture out while wicking away sweat for a fresh feeling. You can buy this pair with or without insulation. This pair has everything you need from full knee-to-knee Test-I-Cool venting, waterproof seams and chairlift-friendly cargo pockets to store some of your valuables.
Overall, everything you need is available in this pair including 2 mesh-lined zips to help you cool down quickly. The pants are regular fit for easy layering.
Related: The Burton Men's Insulated Covert Pants are a bit more expensive and are made with 40% recycled content thermolite insulation with taffeta and mesh lining. It is weatherproof and can be used in various cold temperature activities.
Ski Pants Features
When looking for ski pants, it is good to first research features that you need to make you comfortable while skiing or snowboarding. Most of them are a bit pricey so you need to familiarize yourself with the different features that will make it easier for you to make your choice. Here are features you need to consider for your next pair of ski pants.
Waterproofing
Most ski pants today are waterproofed to keep moisture and water off the user. Ski pants have waterproofing rating of 5,000 and 20,000mm (5-20K). Generally speaking, the higher the rating, the more water resistant the pants.
However, there are expensive fabrics like Gore-Tex and eVent that do not publish the waterproof rating. Ski pants fabrics are also classified into soft shell and hard shell fabric. The former is stretchy and comfortable but are not as waterproofed as hard shell pants.
How waterproofed your pants are depends on where you will be skiing. For skiers in Oregon and Washington where it is wet and warm, skiers there generally need a lot of waterproofing for their pants. However, skiers in Utah or Colorado where it is usually dry and cold can get away with low waterproofing.
Warmth
Warmth is a big factor when choosing ski pants and varies from person to person. Un-insulated pants have shells with a type of lining and are ideal for people whose legs do not get cold when skiing or snowboarding. There are also unlined pants which are constructed for backcountry skiing so they need to be as light as possible. Lastly, there are insulated pants that have synthetic insulation for extra warmth.
Ski or snowboarding pants do not have a lot of insulation or lining compared to jackets because they are not as crucial when keeping your core temperature down. It feels cold the first few minutes you step outside but your legs will feel warm as you get moving.
Built-in Gaiters
Gaiters are important features for ski and snowboarding pants. They are located under the cuff of the pants and are designed to keep the snow out of your boots and lower extremities. Some pants feature hooks, gartered cuffs or hook-and-loop openings. So long as they are being worn properly will work the same way.
Venting
Skiers and snowboarders work up a lot of sweat while barreling down the slopes. Zippered vents allow them to dump heat and cool down to promote air circulation to prevent the wearer from getting hot. Most of them are located in the inner thigh with mesh lining to prevent snow from getting in.
Some ski pants have vents in the front or outer seam. There are also technical ski mountaineering pants that have full length side zippers which allow users to allow air in without having to take off their boots.
Bibs
For waistband-free comfort, bibs are the way to go. Aside from this, bibs provide protection against snow down the user's back and wind in front. Ski pants with bibs have different designs ranging from basic to ones resembling overalls.
Cuff Reinforcement
Ski and snowboarding pants are sometimes reinforced at the cuffs with a stiff durable fabric to protect it from wear and tear. Ski pants need protection from crampons so the reinforcement is usually located on the inside of the pants. Snowboarding pants have reinforcements in the back.
Jacket-Pants Connection
Some brands offer jacket-pants connections so that you can connect them together. This creates an effective snow barrier that helps to prevent the snow and wind from coming inside your clothing. This is very important if you plan on playing in deep snow.
Pockets
Pockets may seem trivial but are actually important. They can be used to stow maps, MP3 players and even cellphones. But aside from storage, skiers need to consider whether they need this feature.
For skiers that usually ski with a backpack, they won't need pockets. However, if you plan to go exploring and skiing at the same time, you might not want to lug around a pack all day long so having pockets are important.
Style
Style is a personal preference but still a factor. Users need to consider fit when thinking about style. Generally, ski pants are regular, slim and lose. Although there are many other categories in between, these three types of fit is a good direction to start. Just remember to choose a fit and style that does not inhibit your movements and is comfortable.
Finding the perfect pair of ski pants gets easier the more you educate yourself about their different features. Experience is also a good teacher which is why we have compiled different reviews of ski pants based on user experience.
Final Thoughts
The best men's ski pants are durable, waterproof, windproof and comfortable. They should also be versatile so that they can be worn for different activities. When looking for a good ski pants, make sure that they fit well so that they can be layered with other garments depending on the temperature.
That being said, you need ski pants that are all-around so that they can last many seasons. You will not regret purchasing any of our recommendations.
And please don't forget to leave us a comment. We'd love to hear from you.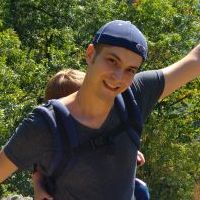 Daniel is a gear freak when it comes to hiking, climbing and camping. He went to REI Outdoor School to meet new people and learn best practices. Don't even try to argue with him about the latest backpack or ice axe, he tried most of them. Daniel's dream is to climb Mount Everest.