Fresh snow is music to any skiers ears. This means weather conditions are going to be cold. One of the most important things all skiers need is proper attire, including the best men's ski jackets. Layers are important on the mountain as weather changes quickly and having a jacket that will keep you warm and dry becomes the difference between life and death.
Any skier knows they need the best ski jacket for all conditions. High quality technology found in jackets to not only keep you warm and dry but to wick away any moisture from sweating. This allows riders to not be weighed down with too many layers which can also make you wet from the inside. Nobody wants to be skiing with a waterlogged jacket. This can make the whole day sour.
Companies use a lot of complicated terminology when talking about the various qualities that make up a winter coat. When looking for the best jacket for your next adventure it is important you navigate your way through this lingo to understand what your money is buying you.
Best Ski Jackets for Men
With all these modern technologies companies are using in their design, finding a good ski jacket can be challenging. To save you time we have scoured the web and found the best mens ski jackets and have given you a rundown of their many excellent qualities.
Note: We get commissions for purchases made through links in this article
Scott Explorair 3L Jacket
Weight: 25 ozs
Materials: Tortdelfy 3L, 100% Polyester
Features: Adjustable hood, underarm venting
Best use: Backcountry, trails
Description: A fully adjustable hem makes this jacket fully customizable leaving you with a comfortable fit that moves with you. A triple layer Gore-Tex shell is sure to keep you dry while the underarm vents ensure allow heat to escape allowing you to stay cool even on the warmest of days.
Scott Explorair 3L Jacket ample zippered pockets means your stuff will stay with you no matter how many tumbles you take. A powder skirt ensures no snow will get in your jacket even in the thickest powder. The resizable helmet hood will keep your head and neck warm while keeping you safe. This jacket fits true to size and ends over your waist. This is an all around excellent jacket.
KJUS Formula DLX Jacket
Weight: 33 ozs
Material: Polyamide, spandex, polyester
Features: 30,000 mm waterproof, 35,700 grams breathable, removable hood
Best use: Backcountry, high activity days
Description: Ranked as one of the best ski jackets, the KJUS Formula DLX is beyond a high end jacket. The waterproof rating of 30,000 mm is one of the highest available, and coupled with an extremely high breathability rating this jacket will keep you dry no matter the weather or activity. This combination, with its seams being taped, keeps water from entering the jacket and lets moisture your body makes out.
A detachable hood that is adjustable with one hand will ensure no water or snow will enter from your neck. Underarm vents will ensure you stay cool for those warmer days late in the season, and a synthetic insulation will ensure you stay warm for the cool days. An inside goggle pocket will allow you to carry your lenses when you don't need them and have them easily accessible when you do.
Made out of elastic-like material means that you won't feel restricted when pulling jumps or carving down the hill. This is an all-around high quality jacket that will keep you dry, warm and comfortable.
KJUS FRX Pro Jacket
Weight: 27 ozs
Material: 100% Polyester
Features: Adjustable cuff, 2 way zipper
Best use: Backcountry
Description: KJUS is on a roll with high quality jackets and the FRP Pro is no exception. This is one of the most breathable (27,900 grams) and waterproof (30,000 mm) jackets available thanks to its three-layer seam sealed technology. Features like a water repellent zipper ensure you will stay dry no matter how hard you're working yourself.
While underarm vents are perfect for the sunny days, having ample storage means you can carry everything you need for your day on the mountain. A padded cell phone pocket lets you carry all of your tunes with you no matter how far in the backcountry you end up and a grab through chest pocket lets you have access with one hand. This jacket is fully flexible giving you a full range of motion without restricting your movement.
Millet Cosmic Couloir GTX Jacket
Weight: 27 ozs
Materials: 100% Polytetrafluorethylene membrane
Features: Reinforced hem, adjustable hood with visor
Best use: Cold and wet alpine trails
Description: This jacket is sure to keep you warm and dry no matter the stormy conditions. With a Gore-Tex shell and fully-sealed seams, it is equipped with excellent technology to keep you drier than ever before. Waterproof zippers help the water to bead and run straight off your jacket rather than penetrate through the coat. Reinforced shoulders and elbows increase the jacket's durability when you fall or when wearing a backpack.
Zipped ventilation under the arms helps you to get extra air when the high-powered triple-layer technology becomes too hot for you. With an integrated powder skirt and inner cuffs sure to keep the snow out, it is clear that the Millet Cosmic Couloir GTX Jacket has thought of everything.
The North Face Hickory Pass Mens Insulated Ski Jacket
Weight: 41 ozs
Materials: 100% Nylon
Features: Hand-warmer pockets, fully seam sealed
Best use: Downhill
Description: When you are comfortable on the mountain, there is nothing better than listening to your favourite song while navigating the slopes. The North Face Hickory Pass Mens Insulated Ski Jacket comes equipped with an internal media pocket that keeps your iPod safe as well as an internal goggle pocket ensuring you will always be prepared.
A water resistant chest pocket ensures this double layered jacket will keep your goods dry so you can focus on the trail. An adjustable hem with a powder skirt gives this jacket a comfortable feel that will move with you. Underarm vents increase the breathability while adjustable cuffs give you the security of no snow in your jacket, the best of both worlds.
The North Face MCL Thermoball Snow Jacket
Weight: 37 ozs
Material: Polyester, Nylon
Features: Hem drawcord, fully seam sealed, internal goggle pocket
Best use: Alpine, movability
Description: This is a full featured jacket. From a waterproof, windproof shell and underarm vents this jacket will keep you dry no matter the weather. Equipped with a removable hood that is sure to fit almost any helmet and a powder skirt that will add additional protection this jacket is perfect for beginners and experts alike.
The North Face MCL Thermoball Snow Jacket has tons of storage including two internal mesh pockets for your iPod and phone, and even a wrist pocket that has a goggle cloth for cleaning. Fully sealed seams and adjustable cuffs make this jacket great no matter what the conditions. With double layer technology this durable jacket is even machine washable making it an incredibly practical yet stylish buy.
Obermeyer Men's Capitol Shell Jacket
Weight: 28 ozs
Material: 100% Polyester
Features: Waterproof zipper, Three layer shell
Best use: Cold days, Rugged Terrain
Description: This jacket gets a five star rating in every category. With six pockets, adjustable cuffs, a large hood sure to fit your helmet and a powder skirt, the Obermeyer Men's Capitol Shell Jacket excels in both practicality and style. With a light fleece internal liner and an adjustable elastic waist this comfortable jacket is sure to move with you as you glide your way down the mountain.
RECCO reflectors increase your visibility and add safety to the jacket. With so many positives, this jacket's true strength is its incredible durability. This jacket is sure to last you a few seasons.
What You Should Look for
To help, we have compiled a list of the most important terminology to understand when buying your next ski jacket.
Waterproof technology
This is rated on a millimeter system. A lower number signifies a less waterproof jacket. A 5,000 – 10 000 mm jacket is the most basic but will serve most rider well. This jacket will withstand a full day in minimal moisture such as light snow or a brief mist of rain.
If you ski no matter what the weather conditions are look for a jacket with a rating between 10,000 – 20,000 mm. These rated jackets will keep you dry in a rainstorm, but even though a jacket has the highest waterproof rating, it needs to be coupled with a high breathability rating.
There are many layers that make a waterproof jacket. The outer layer is usually coated with a Durable Water Repellent (DWR) which makes water bead and run off the surface. This layer is applied to nylon or polyester and a special membrane which creates the first layer of keeping water out of the jacket.
The membrane has two jobs: allow no water to enter and allow water vapour (ie. sweat) to exit. Dirt and oil break down this technology over time leaving it less effective. When worn out, it is possible to reapply this technology to increase the life of your jacket.
Once you start noticing the jacket absorbing water it is time to reapply. This can be done by a wash-in, or spray on solution which can be purchased at any outdoor store. Under this is a layer of insulation and a lining.
Breathability
This is an important consideration when looking for any active wear including a ski jacket. Nobody wants the feeling of wearing a plastic bag while they ski. A waterproof coating keeps you dry from the outside while a breathable layer keeps the inside dry. A breathable jacket not only keeps you dry, but also comfortable.
Breathability is measured in factors of grams. A higher gram rating means the jacket is better at letting moisture out of the shell. The average rider will only really need a 5,000 – 8,000 gram rating. This is a person who sticks to runs that are accessible by chairlift.
A person who is regularly sweating and climbing to hit spots nobody else gets to will need a more breathable jacket. These people should look for one around 10,000 – 15,000 grams. A 20,000+ grams rating is designed for skiers who are constantly in the outback and hiking to find take-off spots.
Keep in mind that this rating is tested by different places. Companies who make the jacket and individual testing facilities are both able to test a jacket's breathability. If one of these places uses different variables to test a jacket the rating will vary.
The final rating on the sales sticker is more than likely on the highest possible rating for the jacket. Bare this in mind when looking at the breathability of jackets, especially for heavy sweaters.
Insulation
This is the difference between a proper winter ski jacket and a simple windbreaker shell. The technology you find in a ski jacket isn't just your typical thick fleece or down puffer jacket. It a series of expertly crafted layers to both keep you warm and wick away moisture which keeps you dry. Breathability is incredibly important when finding clothing intended for activity, especially alpine skiing where being wet and cold could be a risk to your health.
Storm flaps
Refers to the flap that cover the main zipper of the jacket. This small feature is incredibly overlooked but extremely helpful when in the unpredictable alpine conditions. Your zipper is already designed to keep wind and water at bay but this handy flap will add another line of defense against the worst storms.
Adjustable cuffs
Another great feature to look for in a jacket. The end of the sleeve can be made larger or smaller to fit around or under your gloves. This also helps with snow and wind entering your sleeves, something you want to avoid. Some inner cuffs even have thumb holes that will extend the liner further from the jacket. This will guarantee no snow to enter the sleeves when you fall.
A snow skirt
A new and excellent feature, especially for those just learning to ski. When you fall you are more likely to get snow going up the back of your jacket which is very uncomfortable. A snow skirt is a band that connects to the liner of the jacket that can be cinched tight against your body.
This makes it nearly impossible for snow to enter your jacket and touch your skin. Any rider who has ever had a fall knows how uncomfortable snow is against your back or down your pants. Keep your eyes out for a jacket with a snow skirt to never let that happen again.
Pockets
In the last few years jackets have been designed with more pockets than ever before. Originally coming with only the two outside pockets, jackets now have pockets on the inside and outside of the shell. High end jackets even have pockets for your goggles and tech, like a music player, so you will never be without your tunes on the hill again.
Padded cell phone pockets have made their arrival. These are also waterproof to keep your expensive music players dry while keeping them close to your chest ensures they stay warm and not taking too much of a beating.
Reflectors
Reflectors are one of the most important safety features on a jacket. ROCCO reflectors are the main company producing these life saving devices. Mountain rescue teams highly recommended reflectors because they help to locate lost skiers on the mountain. These are also a great benefit for visibility when night skiing.
Hoods
Hoods can make your day even better by keeping water from running down your neck. With helmets increasing in popularity, ski coats now come designed with larger hoods to accommodate a helmet underneath making you look more sleek going down the hill.
This will also ensure you stay warm as you loose most of your body's heat through your head.
Ventilation
This can be found in many forms, most importantly on the underarms of a jacket. Often referred to as pit vents these are zippered areas where you can open when warm to let even more heat escape. High quality jackets have zippers that can be easily activated one handed.
Final Thoughts
When looking for the best ski jacket it is important to look for the complete package. Waterproof technology that is breathable enough for the warmest days should be complemented by features that make your day easier. These features can include lots of pockets to the safety and security of RECCO reflectors.
Finding a jacket with adjustable cuffs and hems will ensure that your jacket fits you perfectly no matter how many layers you throw on underneath. Adjustable and removable hoods will keep your head and ears warm while not letting rain enter your jacket. A day at the mountains is never a wasted day and with the best ski jacket in hand, you are sure to enjoy every second.
Let us know what technologies you love most about today's ski jackets. Love skiing and looking for your next ski jacket? Try one of these and let us know what you think below.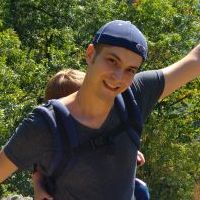 Daniel is a gear freak when it comes to hiking, climbing and camping. He went to REI Outdoor School to meet new people and learn best practices. Don't even try to argue with him about the latest backpack or ice axe, he tried most of them. Daniel's dream is to climb Mount Everest.