Snowboarding and skiing are some of the most fun activities that you can do during snow season. However, you can't just strap on a ski or hop on a snowboard and have the time of your life. Every self-respecting snowboarder knows that clothing and gear are just about as important as one's skills in the snow.
After all, your first line of defense against the weather and elements is your outerwear. When it comes to ski or snowboard clothing, one of the most important pieces outdoor gear that you can have is a pair of snowboard pants.
As it turns out, it's not all about picking your jacket. However, when there's literally hundreds of options in the market, how can you pick the best men snowboard pants?
Your trusty snowboard pants have the thankless job of protecting your legs from cold and abrasion. Your pair of pants will be exposed to extreme conditions and inhospitable climates, so you really need a garment that gets the job done.
Lucky for you, this article will give you tips on how to choose the right snowboard pants based on several factors. As an added bonus, we have narrowed down some of the best snowboard pants that you can find in the market
Best snowboard pants for men
You probably have all the information you need to choose the best snowboarding pants. However if you just don't feel like shopping around or just plain laziness, we have all the good stuff for you.
These are some of the best snowboarding pants that you can buy in the market. These garments come highly recommended and you can't go wrong if you wear them for this coming winter.
Note: We get commissions for purchases made through links in this article
686 Authentic Infinity Insulated Cargo Snowboard Pants
Weight: –
Specific features: Offered in Shell and 40g Poly Fill Insulation, Air-Flo™ Mesh Lined Inner Vent, PJ Connect™ System, Synthetic insulation, infiDRY 10 membrane, Boot gaiters, Inner thigh vents
Best use: skiing, snowboarding, winter sports, outdoor recreation
Description: If you want a snowboard pants that brings all the good stuff, we highly recommend this pair from 686. 686 is a company that is quite well known among the winter sports community and this can be attributed to their quality jackets, pants and other outerwear apparel.
As for the pants, you got the classic snowboarding relaxed fit that should suit most people. The infiDRY 10 membrane provides the much-needed waterproof protection which is complemented with fully taped seams to make sure that no stray moisture gets inside. The synthetic insulation will keep you warm but it's surprisingly lightweight and low profile.
For hassle-free temperature regulation, there's the inner-thigh vents in case things get too hot. The built-in gaiters should do a great job of keeping the snow out of your boots. As you can see, this pair pretty much delivers on every desirable category that you would want from snowboarding pants.
Burton Hellbrook Pants
Weight: –
Specific features: Rugged style, Two-layer waterproof membrane, Knee-to-knee zippered venting, Regular fit, Adjustable waistband, Shell Mapped with Taffeta and Mesh Lining
Best use: skiing, snowboarding, winter sports, outdoor recreation
Description: Snowboarders who like the rugged, classic workwear look will have a lot to like with the Burton Hellbrook. One of the best features that's worth mentioning is the DRYRIDE Fabrication with DWR Coating which provides excellent waterproof rating that practically makes the Hellbrook stormproof.
The overall construction is quite solid as well and should stand up to gritty streets and stray branches. To prevent moisture from seeping, the Hellbrook comes with a fully taped seams. In terms of ventilation, the taffeta and mesh in the lining does a great job of wicking moisture and providing breathability. Once it gets too hot, the knee-to-knee zippered venting allows easy access for regulating temperature.
The overall fit of the pants feels good and allows for easy layering in case the temperature drops too low. There's also an adjustable waistband that lets you easily customize the fit. The rugged look and premium weather protection makes this pair a no-nonsense purchase.
Oakley Men's Thunder Gore-Tex Bio Zone Shell Pant
Weight: –
Specific features: BioZone™ shell lining system, 2L Gore-Tex, Inner thigh zip vents with mesh insets, Ankle gussets with zippers, 100% Herringbone Polyester, Regular fit
Best use: skiing, snowboarding, winter sports, outdoor recreation, backcountry hiking
Description: Oakley might be known for its sporty line of sunglasses but the company actually makes some really solid outerwear apparel and accessories. In true Oakley fashion, the Thunder Shell Pant is the perfect combination of aesthetics and functionality.
The star feature of the Thunder is the Gore-Tex 2-layer fabric that provides the essential waterproof, windproof and breathable capabilities, making it a perfect garment from snowboarding to backcountry hiking. The unique Biozone lining system is designed to make the most out of the garment's performance. The stretch panels, insulation, and moisture-management zones are all placed strategically in order to provide maximum comfort and dexterity.
Like all good snowboarding pants, the Thunder has fully taped seams which should prevent snow and water from seeping its way inside. Oakley really did a nice job here with this pair of all-performance snow pants.
Volcom Men's Articulated Pant
Weight:2 lbs
Specific features: V-Science 2-layer shell, V-Science breathable lining system, Fully taped seams, Zip Tech® pant to jacket interface, Mesh lined zippered vents, Brushed tricot lined hand warmer pockets, Adjustable inner waistband, Stretch boot gaiter with lace hook
Best use: skiing, snowboarding, winter sports, outdoor recreation, backcountry hiking, camping
Description: Volcom is a well-liked brand among the snowboarding community and it's easy to see why. The Volcom Men's Articulated Pant doesn't disappoint. The formidable 15,000 mm waterproof rating should keep you nice and dry despite the most extreme weather conditions.
The first thing that most people will likely notice is that these pants look good especially with its modern, articulated fit. The street-wise look is something that most people will really go for. For added breathability, there's the mesh-lined zippered vents for easy temperature regulation.
If you own a Volcom jacket, you should appreciate the pant to jacket interface which allows you to zip any Volcom jacket to any Volcom pants. This adds more layer of protection against the snow and handy in keeping the heat it. The shell outerwear might not be the warmest but it should make it easy for you to stack layers of clothing. With such a solid pair, this one's highly recommended.
Burton Men's AK 2L Swash Pants
Weight:8 lbs
Specific features: Gore-Tex 2-layer fabric with fully taped seams with gore-seam tape, taffeta and mesh lining, Test-I-cool zipper with cross flow venting and zippered cargo pockets with tool sleeve, Anti-Scuff cuffs with cuff Elevators
Best use: skiing, snowboarding, winter sports, outdoor recreation
Description: If you're looking for a tough, premium snowboarding pants that will perform even in the deepest powder, then we present to you the Burton Men's AK 2L Swash Pants. The GORE-TEX 2 layer fabric allows for some bomber waterproofing and breathability.
So even if you're playing in the harshest winter conditions or the deepest powder, you can trust that you'll be kept pleasantly dry. In terms of waterproofing, this one's tough to beat. The Test-I-Cool venting that zips from knee to knee provides maximum cooling and minimize built-up perspiration and heat. In true utilitarian fashion, this pair comes with zippered cargo pockets for keeping those necessities safe and close.
The anti-scuff cuffs are a really nice tough and keeps you ready for anything the mountain might throw your way. Tough, offers great protection from the elements and comfortable, this pair is a winner.
Thirtytwo Men's Blahzay Pant
Weight:5 lbs
Specific features: Waterproof, breathable two-layer membrane, Fully taped seams, Mesh-lined venting system, Boot gaiters with zip gussets, Multiple pockets,
Best use: skiing, snowboarding, winter sports, outdoor recreation
Description: The Blahzay is a no-nonsense snowboarding pants and it's a true crowd-pleaser. For starters, the fabric has waterproof rating of 10,000mm which should be decent for most outdoor applications. The fully sealed seams add to the waterproofness by ensuring that no stray moisture will make its way in.
The fabric has a breathability rating of 10,000k which is the minimum that most people should go for. Thirtytwo used a jacket-pant interface system with the Blahzay which is handy in keeping snow from sliding down into your pants. The mesh lined venting will keep you cool and dry. The Blahzay also has built-in gaiters which is a must for keeping the snow out of your boots.
The relaxed fit gives this pair a great look, makes for no-hassle layering and gives you the much-needed maneuverability. It's a classic snowboarding pant all the way but with Thirtytwo's own spin on it.
Tips for choosing snowboard pants
As stated earlier, there are hundreds of snowboard pants out there that vary across many different makes, brands and purpose. Navigating these options can prove to be a dizzying affair. After all, everyone has different needs as well. To help you out, we have provided a couple of criteria that will hopefully help you choose the right snowboarding pants for you.
Waterproofing
Most snowboarding pants have a waterproof rating from 5,000 to 20,000mm. The higher the rating, the more waterproof the fabric. You can also find high-end fabrics like eVent and Gore-Tex that have no published waterproofing rating.
Another factor that affects waterproof rating is the seam taping. There are pants that come in softshell material which is stretchy and comfortable but don't offer as much water resistance as 'hardshell' pants.
Determining the waterproofing needed for your pants depends on the region that you'll be boarding in. For instance, if you're in warm and wet regions like Washington or Oregon, a pair with high waterproof rating and fully taped seams would be more appropriate to keep you from getting soaked from wet snow.
Whereas, dry places like Colorado and Utah will let you get away with a lower waterproof rating. Keep in mind that higher waterproof rating means higher price as well.
Warmth
Warmth is another important factor to consider when shopping for snowboard pants. It also happens that warmth is a factor that varies in importance from one person to person. You can find uninsulated snowboard pants that feature a shell that a lining material that provides comfort and warmth.
Those who don't easily get cold can get away with wearing snow pants over a light layer of clothing. Those who do get cold easily will need several layers. The amount of layering is really up to the person which makes shell snow pants a versatile choice.
Insulated snowboard pants come with light synthetic insulation for extra warmth. When snowboarding, keep in mind that it's more important to keep your core warm as compared to your legs. This is why jackets tend to have more insulation when compared to pants. Once you do start playing, the legs will warm up in no time.
Style and fit
When it comes style, there is no wrong way to go about it since it's all about personal preference. The best way to approach this is to look for styles that go in line with your fashion taste. On the other hand, fit is a factor that should be considered heavily.
Fit can be categorized into three: slim, regular and loose. The fit of the pants itself can also depend on the brand. These three categories should give you a better idea if the fit is right for you.
There is really no rules or guidelines that are set in stone when it comes to snowboard pants. If you like the style or feature of a certain pair, go ahead and rock 'em. The idea is that as long as you're comfortable, dry and pleased with your purchase, you are already following the guidelines that matter.
Key features
While not all bells and whistles are essential, there are some key features that you need to take a look at that will help narrow down your options. How important these features are will all depend on one's personal preference and the type of activity that you will be doing.
Gaiters
What makes most ski and snowboard pants unique is the built-in gaiters. Found under the cuff of the pants, gaiters are designed to keep snow and other elements from your boots and lower extremities.
Gaiters may vary in features like having buckles, hook-and-loop openings or hooks that connect to laces. They all work pretty much in the same way provided that they are worn properly.
Venting
Another feature that's common in snowboard pants is the zippered vents. These vents can be opened up in order to release heat and promote air circulation once it starts getting too hot. The vents are usually located in the inner thigh seam and inside you'll find a mesh lining to keep stray snow away.
There are pants that will have the vents on the front or across the outer seam. There are also ski mountaineering pants that have full-sized zippers that not only provide total ventilation control but also allow for easy on-off without having to take off boots.
Jacket-pants connection
There are also makes and brands that allow you to connect the jacket and pants if they are compatible. This prevents snow and wind from finding its way up your jacket and down to your pants by providing a snow-proof barrier. This is a good feature to consider if you're planning on playing in deep snow.
Bibs
For the ultimate protection from snow and wind, consider getting bibs. The waistband-free design also provides extra comfort. Bib designs can range from minimalist backcountry style to something that resembles an overalls. If you're looking for versatility, there are also zip-off designs available.
Pockets
This one's a no-brainer despite how obvious it is. Your need for pockets depends on how you will spend time snowboarding. For instance, boarding with a backpack will require no more than your standard hand pockets.
On the other hand, if you're planning to explore the resort and don't want to carry a backpack, a pair of pants with numerous cargo pockets should serve you well.
Cuff reinforcement
In general, snowboard pants will have reinforcement at the cuff which is protection for wear and tear. In snowboard pants, you'll find the cuff at the back.
Final thoughts
Waterproofness, breathability, functionality and comfort – these are the main factors that you should look for in a snowboarding pant. We hope that these reviews have helped you find a pair that's right for you or at least made you narrow down your choices. These products will surely help you come out on top regardless of what the mountain throws at you.
A good pair of snowboarding pants is a must if you wish to brave the elements of the mountains. Contrary to the belief of most people, finding the right garment to protect your legs is not hard at all. Just keep in mind the tips we've provided above and maybe take a look at the products we've highlighted. You'll be conquering the powder anytime soon.
Which snowboarding pants do you like best? If you could share your thoughts in the comments, that would be great. Please do share this post in your social media feed to help out your fellow snowboarding pals.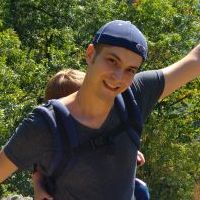 Daniel is a gear freak when it comes to hiking, climbing and camping. He went to REI Outdoor School to meet new people and learn best practices. Don't even try to argue with him about the latest backpack or ice axe, he tried most of them. Daniel's dream is to climb Mount Everest.