Snowboarding is an extreme sport that pits you against the coldest that nature has to offer. Enjoying snowboarding can be tough without the right gear and we have set out to find the best men snowboard jackets that will keep you cozy and warm this holiday season.
Not all snowboarding jackets are equal and they cover many aspects of both clothing and safety. This will increase your confidence when snowboarding and you will have more freedom to experiment as you are perfectly protected from the cold.
There are a lot of jackets out there and it might become increasingly hard to choose the top jackets. We have isolated a few features that we believe will make it easier for you to choose a snowboarding jacket.
Reviews of Men's Snowboarding Jackets
Note: We get commissions for purchases made through links in this article
686 GLCR Peak 3-Ply Snowboard Jacket
Weight: 1lb
Jacket Type: Insulated shell
Special Features: Custom water resistant zippers, Air-flow underarm vents, fully taped Toray seams, internal smartphone pocket, and internal mesh storage pocket
Description: The 686 GLCR Peak 3-Ply Snowboard jacket has designed to be perfect for snowboarding in multiple conditions. The jacket has been constructed in a layer style and each of these layers will add another layer of cover and protection to the jacket. This means that you will be kept warm almost everywhere in the world.
Should you be facing tough blizzard or watery conditions, the zipper is completely water resistant and they will not allow any water to seep through. The vents might let water slowly penetrate the jacket, but they have carefully been placed underneath the arms to ensure that you can walk freely in the rain or even withstand snowy conditions. The water might only seep through if you hit the ground too often.
Since the jacket has been designed to resist water, you will be able to use the internal smartphone pocket to store your smartphone. This will keep the phone protected from the water and the added padding will ensure that the phone does not sustain damage on impact.
Finally, the internal mesh will allow you to store added items and also allow a little bit of air to creep through. This will not be enough to make you feel cold, but it will be perfect for keeping you cool when it becomes warmer and you need to exert some energy.
Analog Highmark Anorak Snowboard Jacket
Weight: 3lbs
Jacket type: Insulated shell
Special Features: Laser cut water resistant zippers, armpit vents with mesh lining, adjustable thumb cuff link, internal media and defogging goggle compartment with zipper
Description: The Analog Highmark Anorak Snowboard jacket has been designed to bring you multi-functionality. The jacket is great for wet and dry cold conditions and the added underarm vents will ensure that air can easily pass by to create a cooler feeling that will allow you to do more things that will cause you to sweat. The internal mesh also adds another layer of breathability to allow you to walk more freely and with less heat.
The overall fit of the jacket is medium and this will be great when facing the extremely cold weather. The longer design will keep the cold air from coming up through the bottom and you will be kept warmer and more insulated. To add to the insulation part of the jacket, you will also be able to walk through any rainy conditions without fear of the water seeping through.
The internal media and defogging goggle pocket are quite large and if you do not use or own any goggles, this compartment can be used in various ways to store most of your valuable items. The added zipper feature will ensure that water does not get inside, thus offering your mobile device double protection from water damage.
Finally, you will be able to adjust the arm fitting on the go with the adjustable thumb cuff link. This will allow you more freedom to move the sleeves up or to keep them in place when you enter colder areas.
Quiksilver Illusion Snowboard Jacket
Weight: 3lbs
Jacket type: Insulated shell
Special Features: Made from 100% polyester, Dry-Fit waterproof design, mesh lined vents, Large waterproof external zipper pockets, jacket to pants attachment system
Description: Quiksilver is known all over the world for the quality of the surf wear that they design, but the Quiksilver Illusion Snowboard jacket proves that they can compete in nearly any clothing category. The jacket has been stylishly designed, the Quiksilver way to ensure that you look just as good as the jacket will make you feel.
The jacket has been made from 100% polyester and it features patent Dry-fit waterproof elements throughout the jacket. This has been included in all of the zippers and you will be able to wear this jacket in any rainy outdoor condition without getting wet. To add to the waterproof features is the 1-way adjustable hood, which will keep you dry.
The microfiber adjustable chinstrap has been perfectly designed to add some protection from falls and to keep the jacket in place when you are moving at high speeds. You will also have the benefit of the mesh lined vents that will allow the air to dry up all of the sweat and you will have a hassle-free snowboarding experience.
Finally, you will not only be able to safely store your goggles and media devices, but the jacket will allow you to attach the bottom to snowboarding pants. This will add another layer of insulation to the jacket and you can be sure that hypothermia will not set in. These devices can be stored along with other items in the oversized, zip-covered storage compartments.
DC Men's Torstein Jacket
Weight: 3lbs
Jacket type: Insulated Shell
Special Features: Adjustable Velcro cuffs, 3-way adjustable hood, mesh lined venting, internal mesh and Velcro pockets, and water resistant zipper closure
Description: The DC Men's Torstein Jacket is one of the newer and more stylish jackets on the market. The jacket combines the features of the standard hoody and incorporates this in a snowboarding jacket that will keep you warm and insulated throughout you snowboarding trip.
The 3-way adjustable hood is one of the trademarks of the DC brand and this will allow you to keep your head covered in almost any condition. This will also give you more comfort and you will be more inclined to use this hoody feature. The hood also works perfectly with helmets and goggles and you will be able to keep the hood on while wearing these items.
The adjustable Velcro cuffs will allow you to choose between adding more ventilation and simply creating full insulation. The Velcro straps are quite easy to use and they are resistant water. This will ensure that cold water cannot easily penetrate your jacket.
Under the armpits, you will also receive mesh-lined venting to keep you from overheating and allow the sweat to dry up as you are enjoying the outdoors. Finally, you will also be able to store multiple items on the inside of the jacket using the internal mesh pockets that can be sealed with the Velcro strapping. This will keep all your mobile devices dry and withstand any impact from falling.
Burton Encore Snowboard Jacket
Weight: 3lbs
Jacket type: Insulated shell
Special Features: DRYRIDE DurashellTM 2-Layer Blocked Printed Polyester Plain Weave and Dobby Fabric, Approved recycled thermolite insulation, medium fit, microfleece handwarmer pockets, adjustable cuff closure
Description: The Burton Encore Snowboard Jacket should be the perfect fit for any snow sports. The jacket will allow you to freely move, but still ensure that you have perfect insulation from cold weather. The jacket also features climate control technology that has been incorporated into the design. This will be a huge benefit for snowboarders and will allow you to adjust the amount of air that is allowed inside. This will cool you down and keep the sweat from irritating you.
On the outside of the jacket, you will have the luxury of hand warmer pockets. These pockets will be great when you decide to give your hands some air from the gloves. Your gloves can also easily be stored in the oversized pockets that have been fitted with water resistant zips. This will be great for keeping your items dry.
The Contour designed hood can easily be adjusted to allow a more comfortable. The hood will also work perfectly with goggles and helmets, thus giving you multi-functional use and allowing you wear the jacket while riding on the snowmobile of when you are skiing.
Finally, you will be able to store all your media devices on the inside of the jacket with the microfleece lined pockets that will add another layer of protection to you items. The jacket also features a jacket to pant feature, which will allow you to easily attach the jacket to your snowboarding pants and ensure that you are completely insulated.
Burton Covert Insulated Snowboard Jacket
Weight: 2.8lbs
Jacket type: Insulated shell
Special features: Thermolite feature that allows you to regulate the temperature helmet and goggle compatible hood, microfleece-lined hand pockets, vented armpits, microfleece lined internal pocket for storing media items
Description: Much like all of the Burton jackets, the Covert Insulated Snowboard jacket has been fitted with some of the best technology currently available. The jacket is a little lighter than its counterpart and the added armpit vents will allow air to freely pass through without any troubles.
The jacket also features microfleece lined pockets on the outer and inner layers of the jacket. These pockets all use specially designed water-resistant zippers that will allow you to store media files and other mobile devices. The outer pockets have been specifically designed to be used as hand warmers.
Furthermore, this jacket also makes use of the Thermolite technology that is patented to most Burton snow jackets. This feature will allow you to regulate the wind and you will have full control over how cool or insulated the jacket should be.
Finally, the hood has also been specifically designed to allow the use of helmets and goggles. You will also be able to adjust the hood in multiple positions. This will allow you with more freedom to move and also the ability to use the jacket while riding on a snowmobile at high speeds. The strong polyester outer shell will ensure that nothing can penetrate and it will also offer extra padding to individuals that may fall.
Essential Features to Look For
You'd think that is just a simple as picking any jacket, but unfortunately, that is not the case. Normal winter wear won't suffice either and you need to look hard and long to ensure that you have the proper jacket for your snowboard outing. The size is not that important at all and you can simply scratch that from the list of features as most of the jackets are available in all sizes for you to choose.
Jacket shell type
Mainly, we find three different shell types in snowboarding jackets. Each of these shells has their very own features that make them unique, but if you cannot decide on the hard shells, soft shell or insulated shell, you could simply buy the 3-in-1 jacket. These 3-in-1 jackets are more expensive, but they incorporate all the necessary features.
But let's determine what the functions of each of these shells are.
Soft shell: The soft shell jackets are usually made from breathable fleece material. These jackets will allow the wind inside the jacket and this could provide a cooling effect. These jackets are great for quick bursts of snowboarding and in warmer temperatures.
Hard shell jackets: These jackets are heavier that the soft shell jackets and their main purpose are to keep the water out. These jackets will also keep you warmer and they are great for use in blizzards and extremely snowy conditions. They will also provide more protection when you are moving at faster speeds.
Insulated shell jackets: Insulated jackets are a little more expensive than the other two jacket types. They are mainly used for ski and snowboarding purposes and are made with an added layer of material on the inside. These jackets will keep you warmer in colder conditions and you will be able to get up higher and still resist the cold.
Waterproofing
In some areas, you will find a lot of rain, while other areas are mainly packed with snow falls. A waterproof jacket will be great for resisting the water and ensuring that you stay dry on the inside.
By keeping dry, you will also stay warmer and keep hypothermia from spoiling your snowboarding experience.
Breathability
Even though these jackets are meant to keep the snow and cold outside, you will still need to find something that is breathable and allows you to cool down as you are climbing those higher mountains. The 3 in 1 jackets perfectly combine these features to ensure that you are cool, but still comfortably warm.
Fit
The fit of the jacket needs to be comfortable and you need to be able to move freely while wearing these jackets. This is extremely important when it comes to snowboarding as maneuverability could really make the difference between having a fatal accident or not.
Once you grasp all of these features, it will be much easier to choose the perfect snowboarding jacket. The 3-in-1 jackets will be more useful over the longer period, but you will be able to save some money when you only invest in a specific few features that you will need at your snowboarding destination. We highly recommend looking for these features when you plan to buy a new snowboarding jacket.
Now, we have sought out some of the top snowboarding jackets that will give you the opportunity to make an informed choice when you need to buy a jacket. Let's have a look at these men's snowboarding jackets:
Final Thoughts
While snowboarding is a fun sort if you have all of the right gear, it can be horrific if you do not. We believe that you will be able to use these features as guidelines to make the perfect choice for your next snowboarding jacket. The size of these jackets are mostly huge and they will definitely fit over your waist, but this can be great for keeping you insulated and having the jacket strapped to your pants.
We would like to thank you for reading this article and we hope that you will now be able to make a better and more informed decision on your snowboarding jackets. Most of these jackets will also offer you the opportunity for additional outdoor use as well.
We would like to encourage you to let us know about any unanswered questions you have about snowboarding jackets and we would like you to share some of your snowboarding experiences with us, so we could get a better understanding of what you consider the best men snowboarding jackets.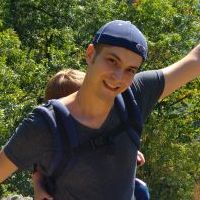 Daniel is a gear freak when it comes to hiking, climbing and camping. He went to REI Outdoor School to meet new people and learn best practices. Don't even try to argue with him about the latest backpack or ice axe, he tried most of them. Daniel's dream is to climb Mount Everest.