For many people, keeping track of the time is top priority. This is especially true for military personnel, athletes and hardcore outdoorsmen. If you are one of these folks, don't you want a timepiece that will not only provide precision but durability as well?
Do you agree that regular watches just won't cut it? In this case, you should consider buying one of the best tactical watches.
Tactical watches are designed to meet the needs of military people, sports enthusiasts and outdoor junkies. The best tactical watch should remain functional even when subjected to years of rubs, shocks and impacts. The screen must be scratch resistant so you can tell time with pinpoint precision at first glance.
This is why you should not compromise when it comes to tactical timepieces. However, how do you exactly shop for a tactical watch? Well, we're here to help you out!
In this article, we have provided a quick guide on how to shop for tactical watches based on a number of features. On top of that, we have taken an in-depth look at some of the top-rated tactical watches that you can buy on the market. Let's take a closer look!
Note: We get commissions for purchases made through links in this article
Our Top Picks
[table "118nbspresponsivescroll" not found /]
Best Products on Today's Market
Now we'll present you some of the best watches used for tactical purposes that you can currently find in stores. We checked their features, pros and cons for each, and we hope your decision will be an informed one!
Casio G-Shock GA 100 Watch
Weight: 2.1 ounces
Dimensions: 6 x 6 x 7 inches
Specific features: 4 alarms per day, speed indicator, daylight savings, magnetic resistant
Best use: Any setting
Description: If you need a sturdy tactical watch, check out Casio G-Shock GA 100 Watch. The watch is shock resistant and can be used underwater as it stands submersions up to 200 feet. This watch features LED lighting along with 29 different time zones.
The device also features 4 daily alarms, and one of them has a snooze option. Along with this, the item provides a stopwatch, a calendar pre-programmed till the year 2099 and a countdown timer. Battery life is said to last for about 2 years.
The G-Shock 100 is made of matte resin, and can be used as an analog or digital watch. You can program the watch to show daylight savings or keep them off. The device is lightweight and doesn't add any bulk to your wrist, which makes it a good choice for casual but also active wear.
Not many models have the distance measuring option you can find on this product. Make sure to measure your hand before purchasing this watch, as the band could be too short for larger wrists. The digital readout of this item is rather dim for some users, so keep this in mind.
PROS:
Lightweight
Measures the distance
Up to 4 alarms
Snooze option for one of them
Related: There's a similar product that shows dual time, has alarm and snooze functions, as well as hourly chime. This is the Etevon "Air Force" Watch, which you can consider if you prefer a less expensive option.
Casio G-Shock Sport Watch
Weight: 4.8 ounces
Dimensions: 1.9 x 1.7 x 0.6 inches
Specific features: Hourly time signal, calendar, 5 alarms, countdown timer, 660 feet water resistant
Best use: Daily wear
Do you need a new tactical watch that's basic but very solid? Make sure to check out the Casio G-Shock Sport Watch. The watch provides several useful features, like the multi-function rectangular dial and daily alarm. The item is equipped with an afterglow EL backlight, a countdown timer and an hourly time signal.
Some of the other features of this device include a stopwatch and a digital display. The watch also has an auto calendar up to the year 2099, as well as up to 5 alarms. Its case is made of resin and uses a quartz mechanism.
If you enjoy watersports, you should know this watch is up to 660 feet water resistant. This makes it a good choice for any water sport use except for scuba-diving. The item is lightweight and convenient to wear during your daily outings but also during work.
The device has a black face and a black matte wrist band. The item's description mentions the presence of a GPS function, however none of its buyers mentioned anything regarding this function so it would be safer to assume there's no GPS installed.
PROS:
5 alarms
Lightweight
Good for swimming
Related: If you prefer a simple digital watch, then the Casio G-Shock Classic Watch could be an option. It features a calendar with week name, hourly signal, and a countdown timer.
Luminox 3051 EVO Watch
Weight: 12 ounces
Dimensions: 6.5 x 3 x 2 inches
Specific features: Swiss quartz movement, bright screen, 24-hour markers, date indicator, bright gas capsules
Best use: Military, tactical use
Description: If you are searching for a new watch, the Luminox 3051 Evo Watch could be just what you need. The watch features a luminous black appearance and white markers, which give it an edgy look. The polyurethane case provides shock resistance, and the watch also features a mineral dial window.
This Evo watch offers an analog display, and is up to 660 feet water resistant. This means the device can be used while practicing your favorite watersports, as well as pro marine activities. This watch performs great in low light conditions, and offers up to 100 times more brightness compared to other similar devices.
The product has gas capsules installed on the hands and the hour markers. As a plus, the marker for the 12th hour has a different color than the rest, to help you accurately read the hour in the dark.
The white minute indexes allow for perfect visibility even under no light conditions. You can easily set up the date and time by using the calendar. The watch includes a stopwatch, along with a countdown timer. Overall, this piece is convenient to use and time resistant which makes it a suitable budget purchase.
PROS:
Different light color for the 12th hour
Lightweight
Good for various watersports
Good looking design
Related: Some folks out there prefer a more stylish looking watch. The Stuhrling Original Aquadiver Regatta Watch is an analogue model with quartz movement, a stainless steel bracelet and a screw down crown, making the item suitable for swimming.
5.11 Tactical Field Ops Watch
Weight: 13.6 ounces
Dimensions: 10.8 x 2.8 x 2.2 inches
Specific features: Digital compass, SureShot ballistic calculator, glare-free crystal face, hourly chime, 2 time zones
Best use: Field shooting adjustments
Description: The 5.11 Tactical Field Ops Watch could be everything you need in a tactical watch. The device has a polycarbonate frame and a wrist band made of highly resistant polyurethane. This digital display watch is convenient to use, and offers specific functions such as the SureShot ballistic calculator.
This feature enables a shooting adjustment up to 900 yards when you are in the field. This watch features a durable and shock resistant titanium case. This device is lightweight and does not add any unnecessary bulk to your wrist.
Designed with a crystal face that is scratch resistant, this 5.11 watch is ideal for field missions. You do not have to worry about diving or swimming as the watch provides an up to 90 feet water resistance. This tactical watch is flexible but does not slip thanks to the hard rubber wrist band.
Some of its other features include a digital compass, alarm, countdown timer and digital compass. The watch provides 2 time zones and an auto calendar.
PROS:
Lightweight
Great digital compass
Audible hourly chimes
Related: If you want a watch for when you go hiking and contact with water is sure to happen, have a look at the waterproof Yidula Survival Watch. It has 6 features including thermometer, compass, whistle and firestarter and an attractive price tag.
Suunto Core Watch
Weight: 1.4 ounces
Dimensions: 1.9 x 0.6 x 1.9 inches
Specific features: Altimeter, weather trend graph, barometer, storm alarm
Best use: Outdoor sports
Description: Not all tactical watches are the same, and the Suunto Core Watch could be just what you need in your field missions. The watch features specific functions such as an air pressure barometer, as well as a digital compass. Additionally, the watch includes weather track functions that allow you to be prepared at all times.
You can easily use the preset time for the sunrise and sunset in 400 areas, to maximize your activity throughout the day. The watch is stylish enough to be worn everywhere you go, and delivers great performance during special ops.
This product provides a variety of other features like an altimeter and storm alarm which lets you know whenever a storm is about to start. The altimeter performs well up to 30,000 feet, which is a useful feature for any mountain trip. Best of all, you don't even have to enter an initial start point.
This device is water resistant and thus ideal for snorkeling, swimming and any other water sport. Equipped with a depth meter, multilingual menu and countdown timer, the watch is perfect for your upcoming expeditions.
If you are not a fan of the black color, you should know the device is also available on white. Last but not least, the watch uses removable batteries and has a 2 year battery life. You should know that it takes some time to learn how to properly operate this item.
PROS:
Ultralightweight
Weather prediction
Several languages
CONS:
You need to learn how to use it
Related: Those who want a more stylish looking watch made by the same company, the Suunto Essential SS Watch perfectly fits that bill. It has a large easy to read digital dial with compass, altitude, barometer, and calendar.
Casio PRG-270 Pro Trek Watch
Weight: 12 ounces
Dimensions: 0.6 x 0.6 x 0.6 inches
Specific features: 5 daily alarms, 12/24 hour formats, 31 time zones, solar powered, barometer, thermometer,
Best use: Outdoor settings, field use
Description: Maybe you need a new tactical watch, so check out Casio PRG-270 Pro Trek Watch. This sport watch delivers good outdoor performance despite its smaller size compared to previous models. The watch can be worn when practicing watersports as it is water resistant up to 330 feet.
Furthermore, the watch is ideal for alpine expeditions in weather up to -10 C or 14 F. This model brings new features to the table, including a 90% reduction in sensor power consumption due to its tough solar power technology.
This device includes a digital compass, thermometer, as well as an improved altimeter that measures distance in 1 meter increments. You will be able to know when the weather changes no matter where you are, thanks to the barometric pressure tendency alarm. The alarm senses and notifies you of storms and pressure drops.
This model's design is focused on outdoor wear and features a shock resistant case as well as large buttons for easy access. The watch features a black resin wristband that is stylish enough to be worn daily. Some say this band wears out rather fast – within a year.
Some of its other features include 31 different time zones, and a battery level indicator that lets you know when it needs to be replaced. This item also comes equipped with 5 daily alarms and a calendar that enables you to easily set the date and time. One of the alarms has a snooze option, for those who need this function.
PROS:
Lightweight
Low temperature resistant
Solar rechargeable battery
Related: The Casio ProTrek Pathfinder Watch is an alternative if you're someone who spends a lot of their time in the outdoors and you need to find your way back fast. It comes with all the features of the ProTrek above, but it designed to stand submersion up to 660 feet.
Timex Ironman Classic 30 Watch
Weight: 3.2 ounces
Dimensions: 4 x 3 x 3 inches
Specific features: 30 lap memory, 3 alarms, water resistant, 3 time zones, reminders
Best use: Working out
Description: Most likely, most of us when they think of a tactical watch will have in mind something like the Timex Ironman Classic 30 Watch. This item allows you to set up to three alarms a day, should you need them, as well as keeping track of up to 99 laps, thanks to the split time track function. You'll only be able to see the last 30, though.
While this product will help you track how many laps you completed, it can't count steps or calories. Some people have a better memory than others, and those with poor memory or too many things to remember can set up to 15 reminders, on top of the 3 alarms.
There are several functions available on this watch, and all of them are useful one way or another. For instance, if you travel a lot to a different country or have business partners there, you can always set up an hour tracking for that time zone. You can have up to 3 time zones set up on this watch.
Of course, even if you like a watch with many functions, it doesn't mean you'll want to use them all at once. If there are some that you don't need, you can simply turn them off – it will help with saving your battery's life as well. Everyone mentions this is an easy to use item, but they're disappointed in the band as it tends to break faster than expected.
PROS:
Lightweight
The price tag
Easy to use
CONS:
No step or calorie counter function
Rather fragile band
Related: Not everyone wants, needs or likes watches with many functions. The Timex Expedition Scout 40 Watch is a classic looking watch with an analogue dial available on several colors. You can read the hour in 12 or 24 hours format, the seconds, and the date.
Marathon WW194013 Watch
Weight: 3.2 ounces
Dimensions: 0.5 x 1.6 inches (diameter)
Specific features: US government specs, Swiss quartz, water resistant, glows in the dark, self-illuminating
Best use: Military personnel, pilots and paratroopers
Description: Not everyone is a military personnel but this doesn't mean they can't wear a watch designed for those working in this field. The Marathon WW194013 Watch is made according to the specs given by the US Government and uses Swiss quartz. This technology gives an error between -0.3 and +0.5 seconds per day, making time keeping extremely accurate.
The quartz used on this watch is a special one as it can stand rapid changes in air pressure, therefore it won't shatter if you plan on jumping off a plane with it on. You'll like this watch because it glows in the dark, but without using light activated paint that dims in time. Instead, the product uses self-illuminating gas tubes on the hands and hour markers.
You'll need a 371 cell battery to have this item running. The good news is that you'll know in advance when it needs to be replaced, unlike with other similar products.
Its major downside is that it has no other functions, except those of indicating accurate time and date. There's another let down with this watch: while you might be able to swim and shower with it on with no issues, diving is out of the question.
PROS:
Lightweight
Self-illuminating gas tubes on the hands and hour markers
Battery replacement indicator
CONS:
The price tag
No fancy functions
Related: The Marathon WW194004SG Watch is a more casual option, designed for the infantry and the general public. It has mostly the same features as WW194013 with the exception that it not water resistant at all.
Things to Consider Before Buying
It is important to learn more about the features that most buyers look for in a tactical watch, before we have a look at some products. Some of the features not included here are actually the preferences of the individual, such as color or dial size.
Dial Type
At this point in time, we have three types of dials, possible for a wrist watch: analogue, digital, and a combination of the two. Even tactical watches can have any of these types of dials.
There's something to remember though: the dial type will influence the number of functions the item can have. For instance, an analogue one will have the least amount of functions while the other two types can have any number of features.
Accuracy
One of the most important features of a tactical watch is its accuracy to show the hour to the second. Everyone knows that Swiss timepieces are the best for this purpose, however there are a few other manufacturers that can provide the same high standards. Watches that use Japanese technology or are made in Japan are also known for their accuracy.
You should know that all watches may have their accuracy altered based on their type – mechanical or quartz movement -, temperature, age of the watch, and other factors. Generally, a watch with a quartz movement is more accurate than a mechanical one. On a daily basis use, the accuracy can't really be seen – a week or a month after the first hour adjustment the difference will be more obvious.
An excellent COSC Certified quartz watch will be 100% accurate. For comparison, a mechanical one with the same rating will have a 99.998% accuracy, meaning it will have a deviation of +/-1 seconds per day. This equals the accuracy of a typical non-COSC Certified quartz watch.
Functions
Tactical watches differ from other type of watches through their functions. Those with an analogue dial usually have very few functions, while those with a digital dial have more features.
Some of the most desired functions are the ability to set at least one alarm, and the stopwatch. Of course, options such as snooze, the possibility to set several hours for a few time zones, or to activate and deactivate the daylight savings time are highly sought after.
Water resistance
A tactical watch is not meant for diving, and this is something everyone should be aware of from the start. However, most of these timekeeping items can be worn while swimming or snorkeling, and especially while taking a shower.
This function is important especially for those who are always on the run. Not having to remove their watch while showering, and then putting it back on, can save them a few seconds. While this may not seem like a lot of time, skipping on this action also means not forgetting or losing their watch.
Not everyone knows this, but watchmakers recommend their clients to have their timekeeping pieces tested once a year for water resistance. This can be done at any authorized dealer, even if they don't carry that specific brand but one of a similar prestige.
Illumination
Nobody likes to be awaken by light in the middle of the night. If you suddenly wake up at night and want to know the hour, having a watch that can do that with not much light is a great help.
Some pieces might have a button that turns the screen on. Others had their hands treated with a glow in the dark paint, while there are also models with special lamps installed on the hands and hour markers.
Be aware that the glow in the dark paint usually fades in time. The products that have an illuminated dial might disturb other people sleeping in the same room and can drain the battery faster as well.
Stopwatch or Countdown Timer
There are pieces that have only one of these two functions, while some models have both of them. A tactical time piece is one that has either one, or both. It is preferable to have both.
You should know that most analogue watches won't have the countdown option, but can have the stop watch. Using this feature on an analogue item can take some time to figure out if you've only used digital products for this purpose.
At this point, we hope you'll have no trouble identifying a good tactical time telling gadget whenever you'll have to buy a new one – be it for yourself or for someone else! Let's see some items now!
Wrap Up
We finally reached the end of our list and presentation. At this point you should have a few ideas to get you started if you're searching for a nice watch to offer as a present. Even if you won't buy one of the ones we suggested, you'll hopefully be able to know what features to pay attention to when looking at a new item.
Anyone can wear a tactical watch, not just the military. This type of product makes a good gift for any person who wants and needs an accurate time telling gadget.
It's now your turn to tell us if you liked or used any of the tactical watches we presented here, or if we missed one. If you have any other timepiece to recommend, the comments section is awaiting your input, so don't be shy!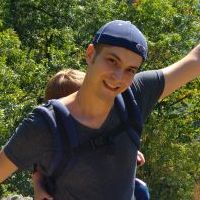 Daniel is a gear freak when it comes to hiking, climbing and camping. He went to REI Outdoor School to meet new people and learn best practices. Don't even try to argue with him about the latest backpack or ice axe, he tried most of them. Daniel's dream is to climb Mount Everest.