So, you love to ice climb but you don't have a pair of gloves that keep your fingers from freezing? We know frostbite is a real thing and it can hinder your winter adventure. Are you ready to start the search for the best pair of ice climbing gloves?
One needs to make peace with the fact that even the best ice climbing gloves are going to need to be replaced more often than one would expect. And this is to be expected given the delicate balance between dexterity, warmth, water resistance, and protection that we expect from our gloves.
This article will, hopefully, provide some insight into what you may expect from your gloves, and give you an option, or options, which are among the best mountaineering gloves available.
Save for a one-day scramble up an ice clad slope, and even then, it is highly recommended that several pairs of ice climbing gloves make their way into your gear.
There are a few things of which we are sure while ice climbing, and predicting the weather is not one of them, but the fact that our gloves will become frozen and / or are likely to perish, is one of them. Read on below to learn about what to look for when it comes to ice climbing gloves, and then see some reviews of the best ones you can buy right now.
Note: We get commissions for purchases made through links in this article
Best Products on Today's Market
Now we have arrived at the point where you can peruse several pairs of ice climbing gloves to see which work best for you! Happy shopping!
Camp Geko Light Alpine Gloves
Weight: 4.2 oz.
Dimensions: 2 x 6 x 14 in
Specific features: A removable waterproof cover and lifetime warranty
Best use: Alpine and ice climbing
Description: The GeKO Light Raincover evolves one of the most efficient technical winter climbing glove systems available on the market into a more mountain ready climbing solution. The Camp GeKo Light Alpine Gloves add a rain cover to the popular GeKO Light.
The GeKo offers a remarkable blend of warmth and performance, due in part to the elimination of the lining layers that makes gloves feel spongy and trap moisture.
This glove system features light PrimaLoft insulation in the body of the glove without any insulation on the palms for solid grip on tools. The cowhide palms, which are soft and supple, are reinforced at the wear areas for optimal durability. The silicon covered rip-stop nylon out cover stows in a pocket on the wrist when not required.
This is definitely a great pair of gloves that feel comfortable and won't irritate the skin. You can definitely get some good climbing in with these!
PROS:
Great grip
Light and comfortable
Durable, good materials
CONS:
Pricey
No insulation in the palm
No many color choices
Related: The Camp USA Alp Racing Climbing Harness is great because it can used for ice climbing. It's comfortable, light and packs away easily.
Rab Latok Gloves
Weight: 3.8 oz.
Dimensions: 2 x 6 x 14 in
Specific features: Silicon palm prints
Best use: Ice climbing
Description: The Rab Latok Gloves are breathable and waterproof gloves with an eVent membrane and features continuous silicone palm print, which assists with grip and durability. This glove is ideally suited to the technical climber.
The glove also features Matrix DWS areas and the pre-curved finger construction adds comfort and a fair amount of dexterity in alpine conditions. The glove is covered in a eVent membrane to assist in keeping the glove dry in wet conditions. The goat leather palm adds to the grip offered by this glove.
While these gloves in particular are a little expensive, you can see that they provide ample warmth and stretch where you need them to. They fit comfortably, are not bulky, and make ice climbing so much easier.
We love the amount of comfort and softness we get with these gloves as well as other features like the goat leather palm as well as the bog finger pre-curved construction.
PROS:
Stretchy
Not bulky
eVent membrane
CONS:
Pricey
Only come in black
Related: The Lixada 1 Pair 12 Teeth Claws Crampons are a great addition to the gear you need. They are non slip, made of stainless steel and work great on ice.
Black Diamond Punisher Gloves
Weight: 3.8 oz.
Dimensions: 2 x 7 x 14 in
Specific features: Temperature Range: -9/4 °C (15/40 °F).
Best use: Alpine climbing and ice climbing
Description: The Black Diamond Punisher Gloves are considered by many as the go-to gloves for hard climbing, long days and various conditions. The construction includes a fixed lining with 200% waterproof insert, a fixed 100g fleece lining, abrasion resistant woven nylon shell, which includes multi directional stretch. The fingers and palm are covered in goat leather, and the knuckles are protected by the EVA padding.
We realize that these gloves are a bit expensive, and therefore a bit out of some people's price range. However, these are great gloves that are highly comfortable and durable. We like these because they are versatile and have the dexterity to them.
Warm, you will be able to ice climb without freezing your fingers off. You will notice a huge difference with these when the outside temps are below zero but your hands are warm. Overall, you should check into these as they are top notch.
PROS:
Great for below zero temps
Dexterity
Fleece lining is comfortable
CONS:
Pricey
May fit snugly for some
Liner is hard to get in
Related: The Ice Axe Rocking Climbing Gear is a great ax to take ice climbing with you. It's made with aluminum on the shaft and a stainless steel head. It comes with a leash and a protector for when it's not in use.
Mountain Hardwear Hydra OutDry Gloves
Weight: 3.8 oz.
Dimensions: 2 x 7 x 13 in
Specific features: Maximum sensation by moving the seam away from the fingertips through their wrap around construction.
Best use: Ice climbing and cold weather use
Description: The Mountain Hardwear Hydra Pro Gloves are manufactured from Hydra Span, a multi directional stretch soft shell which promises a comfortable and flexible fit. Palms and fingers are covered with a water resistant and durable goats skin leather, with a soft suede thumb patch for wiping moist noses.
The carabiner loop is perfect for hanging gloves when not in use, keeping them dry. Innovative design features including the wrap around construction reduces cold spots by moving the seam away from the fingertips, and this where you need maximum dexterity and sensation.
It is worthwhile to bear in mind that this amount of dexterity does mean that this glove is not suited to very cold temperatures.
We like these gloves because they have a 4 way stretch that allows them to fit comfortably over your hand without feeling too snug. They are light, and make ice climbing a breeze. You'll definitely have a great climb with these!
PROS:
Comfortable, fits well
Made of all leather
Soft suede thumb patch
CONS:
Very pricey
One color option
Can fit too snugly for some
Related: You will love the Grappling Hook because it is affordable and a must have for ice climbing. It has 4 hooks that grab onto the ice as you grapple.
Outdoor Research Alibi II Glove
Weight: 7.2 oz.
Dimensions: 2 x 6 x 13 in
Specific features: Great dexterity in dry conditions.
Best use: Ice climbing, alpine climbing, extreme cold weather use
Description: It is said that dexterity, grip, and fit are the trifecta of ice climbing gloves, and the Alibi 11 glove goes some way in achieving this. The Outdoor Research Alibi II Gloves sacrifice water resistance for dexterity.
Made from a polyester and spandex blend offering a multi directional stretch-woven soft shell outer- Pittards. The palm and fingers are finished with Oiltac goat leather, and grip can become tenuous in wet conditions.
These gloves have a gel padding on the outside of the hand as well as soft shell finger sidewalls that allow them to stretch and have dexterity. Other features include the thermo-formed neoprene wrist harness and that they have an enhanced grip.
We like these because they aren't too expensive. They are comfortable and have been leather treated so that moisture will not absorb into them. Overall, these gloves are definitely ones to think about, considering they do their job and won't break the bank.
PROS:
Leather treated
Affordable
Made of quality materials
CONS:
Not the warmest
No fleece inside
No other color options
Rab Icefall Gloves
Weight: 6.3 oz.
Dimensions: 15 x 6 x 2 in
Specific features: eVent for water resistance, and PrimaLoft for the cold.
Best use: Alpine climbing
Description: The Rab Icefall Gauntlet Gloves feature an eVent membrane for water, and the Primaloft guards against the cold. Their innovative Grip technology in the form of the Pittards Armotan leather enhances grip of tools, and all the critical seams are reinforced with leather inserts. Matrix DWS multi directional stretch eVent membrane technology.
Detachable wrist leashes enable easy attaching to your gear whilst off your hands, and the single hand draw cord keeps the warmth inside the glove, where it belongs. The Rab glove is intended for serious mountaineers.
While these are a bit on the pricey side, they are worth every penny. This gauntlet style glove fits up past your wrists so water won't get in because of the draw cord closure. The insulation is perfect and your hands will not sweat as you ice climb. Overall, these are a great pair of gloves that will last you a while longer.
PROS:
Comfortable
Not bulky
Waterproof
CONS:
Expensive
Only comes in black
Related: Stay warm with the Arc'teryx Atom LT Vest which is made of nylon and polyester. It is soft, light and wind resistant.
Outdoor Research PI 400 Sensor Gloves
Weight: 3 oz.
Dimensions: 2 x 6 x 13 in
Specific features: Touchscreen compatibility with an index finger and thumb sensor, nonslip silicon pads on palm.
Best use: Cool weather hiking
Description: The Outdoor Research Pl 400 Sensor Gloves feature touchscreen-compatibility, and are made from a smooth 300-weight fleece outer and a 100-weight fleece liner. Taking gloves on and off to use touch screen devices is always a little annoying to the say the least, and the sensor index finger and thumb allow you to use your touchscreen device without having to remove your gloves.
You can wear this insulating, heavy-duty liner with a waterproof shell, or without on cool-weather hikes. This is a perfect general home use glove, and will not stand up to cold weather conditions or any activity beyond texting.
Affordable, you won't have to worry about spending too much on these gloves. We like that about them as well as the fact these gloves aren't bulky, and we can move our fingers around with ease. We also like the moisture wick feature and the grip pads, too!
PROS:
Can easily grip, use your smart phone
Affordable and light
Wicks away moisture
CONS:
Not heavy duty
Not waterproof
Can feel tight around the palm
Features to Consider Before Buying
The most ideal glove would give us absolute protection against even the harshest cold and wet conditions, protect our hands against the occasional strike from an ice pick, and all of this whilst enabling us to text whilst suspended from an alpine cliff, in a blizzard.
Ideal as this may be, it is not possible – not yet anyway. The best we can hope for is a balance between all of these. For example, if one were to seek 100% water resistance from a glove, we would be best advised to get a pair of latex gloves, and sacrifice any other protection. One could also get significant warmth from a pair of heavily lined mittens and sacrifice any form of dexterity.
Let's take a look at the features considered by manufacturers of ice climbing gloves.
Waterproofness
A term far too loosely associated with what is at best a light membrane coating. Given that it is a coating; it is most certainly going to abrade very quickly as you go about wielding an axe pick for example. And therefore accept that the moment you begin, the waterproofness is degrading. Anything more permanent would not allow any moisture in at all, and if this was the case, no moisture would leave the glove either.
Your hands sweat, particularly under exertion, so your gloves would be become sodden from the inside before long. It may be fair to say that adding the term 'waterproof' creates an unrealistic expectation that the gloves will be keeping your hands dry. In order to make this claim one should be able to immerse your glove shod hands into a bucket of water for a week, and they should remain dry, this is simply not realistic.
Warmth
Generally referred to as the 'fleece', from the days where linings of garments were literally fleece-lined, there are now a number of fabrics which mimic this effect . Warmth is directly associated with dryness, since a wet glove will quickly become a cold glove. It is to be expected that depending on your climbing conditions, your hands are likely to become cold at some point.
The lining of gloves goes by several names, some of which are brand specific, but all are intended to provide the layer which makes contact with your hands and fingers. The best balance is one where moisture can permeate away from your hands, whilst retaining the warmth generated by our bodies. In short the lining should be a poor heat conductor, but a good moisture conductor.
Durability
As if the challenges of keeping your hands warm and dry weren't enough, the glove needs to be tough enough to withstand some pretty harsh and abrasive conditions. The durability is achieved through the outer shell, and presents the first line of defence, against the elements, your tools, and everything else your hands will come into contact with.
It is to be expected that the finger tips and the crook (the area between the thumb and the base of the finger) are likely to wear first, and these should be reinforced as this is generally the areas where seams occur. Some designs have successfully managed to construct the fingers using a wraparound 'box' design to remove a seam from the fingertip area. Grip and further durability is more often than not provided through the inclusion of leather panels on the palms and fingertips.
Dexterity
All of the above design characteristics and design considerations need to ensure that the result delivers a glove which offers 'maximum' dexterity. This is the ability that the climber will have to perform as many functions as possible without having to remove the gloves. Most have pre-molded fingers, to reduce the amount of flex required, which in turn reduces the extent to which the glove needs to extend and contract.
There always be a fine balance between achieving insulation and protection, whilst delivering dexterity. And, it must be said, modern ice climbing gloves achieve this balance with about as best a result as can be expected.
Drying
Take some solace in the fact there is a broad selection of glove systems, and most are suited to a variety of climbing conditions and applications, but more importantly, remember that the right glove system for you is a personal choice, and the only thing that matters is which one is best for you.
Tip to dry your gloves: If you are wearing a Gore-Tex or similar material coat, chances are your gloves will not dry when shoved into a pocket, since they need to breath to dry out. The safest heat source is your own body, so placing the gloves on your body, while you're in your sleeping bag is a really simple way of drying them. Treating your gloves with a waterproofing agent like Nikwax will also not go amiss.
Wrap Up
As much as ice climbing gloves will be one of the most important items in your mountain conquering arsenal, and much consideration should go into getting a good quality glove system, it is inevitable that you will soon be repeating the process.
In summary, and assuming you intend to enjoy several ice climbing adventures, you will need to consider another pair of gloves before long. In fact, you are quite likely at the point where you need to either replace an existing pair, or pairs of gloves right now, and our list of options will almost certainly provide you with an ideal solution.
Now that you have learned what you need to know about finding the right pair of ice climbing gloves, you can feel confident in choosing a pair, and hopefully it is a pair from the list above! If you have any questions, or want to share what ice climbing gloves you use, please let us know in the Comments below!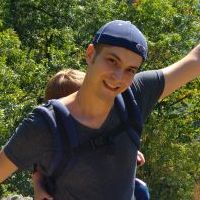 Daniel is a gear freak when it comes to hiking, climbing and camping. He went to REI Outdoor School to meet new people and learn best practices. Don't even try to argue with him about the latest backpack or ice axe, he tried most of them. Daniel's dream is to climb Mount Everest.