The way sleeping bags work in keeping your body warm in the cold temperatures consists of keeping the warm air your body creates close to you. The tighter the sleeping bag, the less air, and the faster you can keep warm.
However, there also has to be a trade-off of space as well. Having a certain amount of room will keep you comfortable.
Let's check out the best sleeping bags below
Note: We get commissions for purchases made through links in this article
REI Expedition
Dimensions: Comes in three sizes. Long: 78 x 61 in.; regular: 72 x 61 in.; short: 66 x 59 in.
Weight: Long: 42.3 ounces; regular:39.7 ounces; short: 37.6 ounces.
Product features: Offers down insulation, a Ripstop nylon shell, and is water resistant. With a 700-fill duck down, the mummy fit sleeping bag is sure to keep you warm in 4-season temperatures. .
Best Uses: For camping in temperatures that get as low as -20 degrees.
Description: The REI Expedition has a unique double zipper to use for maximum use. You can adjust these zippers according to your comfort and desired warmth. With double-protection design you get the advantage of water resistance and warm down insulation.
The round design of the sleeping bag offers vertical baffles that create a better fit than traditional bags that only have horizontal baffles. You also have access to zippers on the inside and outside of your sleeping bag for easy access.
Many users say the warmth of the sleeping bag is amazing but the zipper on the inside can get a little cold in extreme climates. If you are interested in a great value for a durable camping bag, this is a great option!
Related Products: The North Face Inferno -20 Sleeping Bag is made for temperatures as low as -20 degrees Fahrenheit just like the REI Expedition. Both sleeping bags are waterproof as well. However, the Inferno -20 only comes in one size and is a little more expensive.
REI Lumen
Dimensions: Comes in three sizes. Long: 78 x 62 in.; long wide: 78 x 70 in.; regular: 72 x 62 in.
Weight: Long: 2 lbs. 11 oz.; long wide: 2 lbs. 14 oz.; regular: 2 lbs. 8 oz.
Product features: With a Ripstop nylon shell and synthetic insulation, you can stay warm in 3-season weather. The sleeping bag has a mummy shape and polyester fibers for your fill.
Best Uses: Camping and backpacking in weather that is 20 degrees and warmer.
Description: The Lumen sleeping bag is very durable and highly compressible. You can take this bag with you anywhere! The lightweight is great for long trips and backpacking. If it happens to get wet, the bag has the ability to keep you warm. With overlapping layers, you can sleep comfortably as cold spots are prevented with evenly distributed insulation.
The mummy shape is snug enough to keep you warm yet roomy enough for comfort as you sleep. People like this bag because it is easy to get in and out of. Not to mention, the bag offers a great balance between weight and heat retention. If you need a lightweight bag that can keep you warm, consider this bag!
Related Products: The REI Igneo Sleeping Bag is made with double protection layers for 3-season temperatures like the Lumen sleeping bag. The Igneo sleeping bag is more equipped for wet conditions and more expensive, but they are similar in fabrics and shape.
Eddie Bauer Flying Squirrel
Dimensions: 14 x 6 in. when packed
Weight: 1 lb. 7 oz.
Product features: a silicone- coated nylon sack that is made for temperatures above 40 degrees Fahrenheit. The zipper-less sleeping bag is equipped with moderate down insulation is innovative in its purpose and blanket like design.
Best Uses: As an emergency car kit, beach camping, concerts, ball games, and camping in cool winter nights.
Description: The Adult Flying Squirrel Sleeping Bag was made with innovation in mind. Breaking the mold of the coffin zipper sleeping bags, the design of the Flying Squirrel features wraps for warmth. It is not appropriate to be used for a cold night's rest while camping, but is certainly helpful for emergencies.
With a moderate amount of Stormdown insulation, is made to be sticky on the outside to cause friction between the wraps. The wraps are easy to adjust, but can become unwrapped easily while sleeping. The featured foot pocket is helpful for keeping the billowy down properly wrapped around your body.
This bag is great for those who want a versatile sleeping bag that can keep them warm in temperatures around 50 degrees. People enjoy this sleeping bag because it is easy to get in and out of and can be used for more than one purpose.
Related Products: The Suisse Sport Adventurer Sleeping Bag is made for those who want a bag that is lightweight and moderately sized. Similar to the Flying Squirrel, the best temperature for this sleeping bag is around 40 to 50 degrees Fahrenheit.
NEMO Moonwalk
Dimensions: 6 ft. when rolled out, 16 x 8 in. when packed
Weight: 2 lbs. 2 oz.
Product features: A traditionally looking sleeping bag with 700 downtrek treated insulation. Includes a waterproof sleeve and a hoodless design for easy functioning. A zipper is featured on the bag for warmth and a draft collar for 30 degree Fahrenheit temperatures.
Best Uses: Camping, cycling, or backpacking trips in 30-degree temperatures.
Description: Unlike a majority of sleeping bags, the Moonwalk is essentially an advanced quilt. Instead of having to bring along a quilt for a pad, there is one included in the sleeping bag for warmth and convenience.
The Moonwalk also includes a stake on each corner so you can secure your sleeping bag during the night. Other camping sleeping bags offer a hood for head warmth, but the Moonwalk cut this feature out for function. Because hoods can cause draft tunnels around the head, this bag simply features a draft collar to get rid of extra fluff.
The downside to this bag is that it is not waterproof and doesn't include compression straps to keep the air out. However, if you need an innovative sleeping bag in temperatures above 30 degrees, this is a great product.
Related Products: The TETON Sports Tracker Sleeping Bag is an ultra lightweight sleeping bag that is used for camping in temperatures around 30 degrees Fahrenheit. While the Sports Tracker is a mummy shape with a hood, it offers similar functions to the Moonwalk.
Marmot Ion 20
Dimensions: 60 in. circumference at the shoulders, 58 inches at the hips, and 41 inches at the feet. The packed size: 16 x 7 in.
Weight: 1 lb.
Product features: The Marmot Ion 20 features an 850+ fill of goose down for warmth, synthetic Thermal R Micro insulation, and an intricate hood that has a multi baffle design. Not to mention, the sleeping bag features a wrap around construction at the feet and.
Best Uses: Camping, hiking, camping in 3-season weather.
Description: The Ion 20 offers great utility for camping. The bag has a 9-inch fold down zipper to give you ventilation and the ability to move around. You can actually sit in the bag comfortably with your arms outside of it for tasks.
The sleeping bag is roomy and has quite a bit of room but is not made to sleep on your side. The shell fabric is strong but very lightweight so you can have the most insulation loft possible. For the Ion 20 having such a great temperature rating and so lightweight, the bag proves to be high quality.
If you camp in the cold and wet mountains a lot, this bag is perfect for you. While it is not waterproof, it will keep you warm and dry in wet climates.
Related Products: The Western Mountaineering Ultralite Mummy Sleeping Bag is like the Ion 20 because they both offer superior warmth in a lightweight package. Both sleeping bags are efficient to keep you warm in 20 degree Fahrenheit weather and a high loft.
Coleman Comfort-Cloud 40
Dimensions: 75 x 33 in.
Weight: 7.7 lbs.
Product features: The Comfort Cloud 40 provides a removable foam bottom and added insulation for warmth. With a "cozy cuff design" the fleece around the opening provides comfort. Featured thermo tech insulation keeps you warm while camping.
Best Uses: Camping and hiking in 40-degree weather.
Description: You can experience a comfortable night's sleep with a memory foam bottom as extra layer between yourself and the ground. If you don't want the foam bottom you can easily take it out. The sleeping bag features a "cozy cuff" design that has fleece around your face so you can be warm and comfortable as you sleep.
There is also a "Thermolock" draft tube that keeps your own heat in the bag. You can withstand temperatures of 40 degrees with the Comfort Cloud and be comfortable while you are doing it. While this bag is not the most lightweight, it provides a great amount of comfort.
There is no reason to fret about packing this bag either because it features a Roll Control system and a ZipPlow zipper for your convenience. If you value comfort and do not camp in extreme temperatures, this is a perfect sleeping bag for you!
Related Products: The MDAIRC Sleeping Bag offers a warm and comfortable fabric on the inside. Instead of fleece that was features in the Comfort Cloud, the MDAIRC offers flannel for added warmth. Both Sleeping bags are made for 40 degree temperature.
Klymit KSB 20 Down
Dimensions: 78 x 64 in.
Weight: 2.75 lbs.
Product features: Offers a 650-fill duck down and a hydrophobic nylon. The shell is Ripstop nylon and can keep you warm in temperatures around 20 degrees Fahrenheit. With 2 way zippers you can zip from top or from bottom.
Best Uses: Backpacking and camping in 20 degree Fahrenheit weather.
Description: With flexible baffles, the insulation is kept close to your body and creates an efficient thermal performance. This bag features a 20d nylon lining that doesn't absorb moisture so you can stay warm. A 3 dimensional draft collar is included to keep your shoulders warm.
The shell fabric is durable and works as a water repellant as you sleep. For your smaller belongings, the small stash pocket is integrated so you can stay warm and keep important functions protected. As you sleep you will recognize the thoughtful patterning that expands the girth of the chest for added comfort and freedom to move.
The Klymit KSB 20 Down is a lofty and warm sleeping bag that keeps you comfortable through cold nights. It also compresses into a small package, making it convenient for the light backpacker.
Related Products: The Kelty Cosmic Down 20 offers a great loft and a water resistant shell that dries quickly, similar to the KLYMIT KSB 20. Both sleeping bags are coffin-shaped and are made for 3-season weather. However the Cosmic Down does not offer the same flexible baffles that make the KSD 20 so comforting and warm.
The different shaped sleeping bags offer warmth in different ways. When looking for the best sleeping bags for camping you must consider all the following aspects. Take a look at the following options to consider the size shape is best for you.
The rectangular sleeping bags are made more for comfort instead of warmth. The shape does not contour to your body, but if you want added warmth there is a trick! You can double up in bags. By choosing two bags that have compatible zippers, one on the right side and the other on the left side, you can create the ultimate sleeping machine. This trick is not best for those who need a lightweight sleeping bag. But if weight is not an issue, you can try this trick at home and create your own comfort.
Semi-rectangular sleeping bags offer a tapered design that creates more warmth than the rectangular bags. Like the rectangular bags, the semi-rectangular bags offer quite a bit of room. However, this shape is ideal for those who have a larger frame and don't desire to be wrapped up in mummy-shaped sleeping bags. These bags work wonders for camping and backpacking.
Mummy-shaped sleeping bags can be a bit restrictive to some, but they offer the most warmth and are the lightest in weight compared to the other bags. With narrow shoulder and hip width, there is not much extra space to keep warm like the other bags. These bags are great for camping in colder weather because you can easily get warm and stay warm throughout the night.
What is the Best Insulation For Me?
Now that we have looked over the shapes and which one benefits whom, we must consider the insulation. Everyone has different preferences and uses, so consider your camping habits when you are reading through the insulation choices.
The best camping sleeping bag will be made with you in mind. Just pay attention to the qualities and match them with your needs.
Synthetic insulation is known for its durable performance and affordable prices. This material is often fast drying and continues to insulate even if it gets cold. Though it is not waterproof, you can still stay cozy in this sleeping bag in moist conditions. However, this may not be the best option for those who like to travel light. This insulation doesn't pack down as small compared to other options.
Goose insulation is not very common but offers more durability and can compact into a smaller size than the synthetic option. Goose down is a bit more expensive, but when used correctly it can create some of the best sleeping bags. It will keep you warm as you camp in the coldest nights of the season!
Water resistant down insulation keeps you warm and dry in moisture. The only downside is that down doesn't provide as much insulation when it gets wet. As a solution, some companies have begun treating the feathers so they are protected from the moisture. If you camp in cold and wet areas, this may be the perfect insulation for you.
Wait! There's more!
Before you dive into the following list in search of the best sleeping bag for camping, remember these features. These additional attributes can make all the difference in deciphering a great sleeping bag from a good one!
The shell of the sleeping bag is normally made from durable ripstop nylon. However, make sure that the shell features a durable water repellent so you can be extremely warm in wet conditions.
Sleeping bag hoods are great for camping in cold temperatures. Because a lot of heat is lost through your head, the extra shield around your head will stop heat from leaving your body. An extra plus would be to look for a hood with a pillow pocket for extra comfort.
A pillow pocket, as mentioned before, offers comfort for your head and neck. You can stuff clothes inside this pocket to create the allusion of a pillow. Or you can purchase your very own camping pillow to fit inside the pocket.
A sleeping pad sleeve is something to keep an eye out for. This keeps any rough sleepers on the pad throughout the night. This may be a bit more to carry, but if comfort is important to you, this would be a nice feature to look for.
Okay! Now that we have covered the bases, look at the list of sleeping bags we have picked out to provide ultimate performance.
You must take the time to consider the features you need and research the options available! Begin your research with us, look at the following options. We can almost guarantee something will strike your fancy!
The Final Verdict
Now that we have taken you through the many options of sleeping bags that are built for comfort, warmth, size, ingenuity, and functionality, we hope you have a better idea of what you want moving forward. Investing in a durable sleeping bag that can last you through seasons is a key to a successful camping trip.
If you are uncomfortable in your sleeping bag or you are having a hard time carrying it around, it is not the best sleeping bag for you. You will know when you have chosen the best out of the best.
If you have any questions or concerns regarding the sleeping bags mentioned here, please comment below. We understand it may be hard finding the perfect sleeping bag, but we are here to help! Not to mention, We enjoy and appreciate the feedback!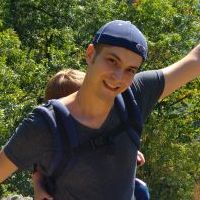 Daniel is a gear freak when it comes to hiking, climbing and camping. He went to REI Outdoor School to meet new people and learn best practices. Don't even try to argue with him about the latest backpack or ice axe, he tried most of them. Daniel's dream is to climb Mount Everest.