Hiking and enjoying the outdoors remains a fun past time all year long, and just because the weather is colder, it doesn't mean that you shouldn't continue your hiking expeditions.
To make things comfortable, choosing a great hiking hat for winter is essential. And if you don't really know which hats offer you the warmth and comfort you need, we're here to help.
We set out to find the top winter hiking hats to ensure that you are fully geared up and protected from the colder temperatures. Best part? These hats can be used on a daily basis too – not just when you go hiking. Perfect!
We'll check them out listed in the table below for quick access. But if you want to hear more details about the models we selected, read on afterwards. We also have some tips for you on how to choose the right winter hiking hat for you so it's worth reading until the end!
Note: We get commissions for purchases made through links in this article
Model
Details
Slouchy Winter Beanie Knit Hat

Best budget winter hat
– Cheap
– Lightweight and comfortable
– moderately warm (acrylic yarn)
Check price on Amazon
Minus33 Merino Wool Beanie

Editor's choice
– very warm (Merino Wool)
– UPF Rating 50+
– Simple yet stylish & comfortable
– a bit expensive
Check price on Amazon
Under Armour Tactical Stealth Beanie

Best cuff beanie for winter hiking
– very warm (Ribbed acrylic knit)
– wicking capabilities
– Lightweight and comfortable
– a bit expensive
Check price on Amazon
Comhats Wool Baseball Cap

Best choice with earflaps
– fabric blend to keep you warm
– adjustable earflaps and neck warmer
– baseball cap
– really stylish
Check price on Amazon
LETHMIK Winter Skull Beanie Mix

Cheap winter hiking slouchy hat
– cheap
– warm (100% acrylic)
– comfortable and light
Check price on Amazon
Winter hiking hats: top picks
Now let's get a bit more in depth with all the features of these recommended winter hats for hiking.
Slouchy Winter Beanie Knit Hat
Best budget winter hat for hiking
The cheap beanie is one of the most comfortable beanies you will find. It's not made to keep you really warm during the coldest of temperatures, but it still is warm enough for you to have no complaints.
The beanie is also very lightweight and the materials will make it stretchable as well. This means that it will fit most head sizes without complications.
The added stretchability will allow you to pull down the beanie and cover your ears and this should also help to stop ear infections that could possibly arise from the cold wind blowing in them.
The rib knitting style of the beanie is quite stylish and this will give the beanie some multifunctional use. You will be able to wear the beanie during everyday activities and also for various other sporting outings.
We highly recommend this beanie for outdoor hikers and if you are not hiking in the winter, the multifunctional use it provides will also keep you warm during the day. The beanie is fairly cheap and can be considered a great addition to your backpacking and hiking winter gear.
Lastly, we would also like to mention that the logo on the beanie is made from full grain high-quality leather and you will be entitled to a 100% money back guarantee if you have any issues with the beanie.
Minus33 Merino Wool Beanie
Editor's choice
This is my top pick. It's simple, yet stylish, but gets the job done. Plus, if you're not a fan of the blue color I have selected for showcase, you have plenty of others to choose from.
This beanie is a top quality one made from 100% Merino Wool. This makes it extremely warm and suitable even for the harshest conditions. The double fabric build ensures that.
It is lightweight and comfortable. It doesn't slouch like the more hipstery models, but it does look good. Simplicity and minimalism will never fail.
As an added bonus, this beanie comes with an UPF Rating 50+. Even though it's winter, the sun can still cause harm – especially up high in the mountains, so having extra protection is always welcome.
While this is not the cheapest winter hat on our list, it has a good price and you will simply love it!
Under Armour Tactical Stealth Beanie
Best cuff beanie for winter hiking
This beanie came in close for picking the Editor's choice award. It's really amazing – so I did have to come up with an award name to show just how cool it is. If it were possible to have to editor's choices – this would definitely be one of them.
Under Armour is one of the top sports brands in the world today and they have been well-known for the quality of the products. The Under Armour Tactical Stealth Beanie is another of their top sporting additions, but this beanie can also be used for hiking in the winter.
The beanie is made from 100% acrylic and this makes it one of the most durable you can find on the market today.
Apart from the traditional cuff beanie fit, it has sweat wicking capabilities and it dries really fast. So if you do sweat during the more intense hiking adventures, it won't be too bad.
This beanie is also a bit more expensive than your regular brand, but when you look at all of its Pros and just how good of a choice it is even for the coldest of weather, you understand that it's really worth paying for.
Comhats Wool Baseball Cap
Best choice with earflaps
Many people might not like the fit of a beanie or a slouchy hat and if you are one of them, we have included this amazing baseball cap. It has a really good design with a faux fur earflap that also offers neck warming capabilities. Really good for oscillating weather throughout the day.
It is made of a blend of materials, including wool, polyester and acrylic. All of these will not only keep your head warm, but also make this winter cap extremely comfortable and lightweight.
While beanies are more insulated for colder weather, we still recommend this cap for people who might not like the fit of the beanie. This hat does offer great multifunctional use and will be ideal for all areas of life. It also works perfectly with most wardrobe choices.
IMPORTANT: For the ladies out there (as well as men with long hair), we have an amazing alternative: this Ponytail Hat that comes with a dedicated (yet subtle) ponytail opening to make it a breeze to wear both your ponytail AND keep your head and ears warm.
LETHMIK Winter Skull Beanie Mix
Cheap winter hiking slouchy hat
If you want a cheaper hat that looks great and still keeps the head warm, this is it!
The LETHMIK Winter Skull Beanie Mix has been designed for the more stylish winter wardrobes. The beanie is made from stretchable acrylic materials and the slouchy design will be great for when it becomes colder. You can simply pull down the beanie and it will easily cover the entire head.
Note: Although the details say that it is made of acrylic material, there are also references to wool. Since it is really warm and shouldn't be washed in hot water, I actually believe that it's made of wool and not acrylic. Even better!
This beanie is more commonly worn during everyday activities and it will certainly add some level of style to your clothing. The beanie is fully insulated, but unfortunately, it does not hold up well against water.
But at least, it is very warm and also has a feature that doubles it up as a scarf. Yes! IF you want to, you can wear it as an infinity scarf.
We highly recommend this stylish design to anyone and not just to hikers. It is great for everyday use too and can do really well even when the temperatures drop a lot.
How to choose the perfect winter hat for hiking
While you might think that any beanie you find in a local, cheap store might be enough – this is usually not the case.
Winter hats do have a little more care and protection put into them to ensure that they adequately protect the head, which has also been proven to be the area of the body where the most heat will escape.
So you need to look at a few things before making the purchase, to make sure that you will get a winter hat that's going to really keep your head warm, but also be comfortable and lightweight.
Here are the key features you should take note of when choosing your winter hat for hiking:
Materials – The materials used in winter hats are generally a little thicker than the ones you will find in other outdoor hats. Wool is also very common for its ability to trap the head inside.
So always look for a hat that will keep you warm. The better the materials, the more resistance your hat will have against the elements.
Fit – Many winter hat designers have adopted the one size fits all policy when creating the design. You will still have to choose between a stretched or a more compact fit for your winter hat and this will all depend on which one you find to be the most comfortable.
The fit is also important when it comes to checking for added labels that might possibly cause abrasions and ruin your winter hiking trip.
Absorption – When your head is protected with a thick hat, you will generally have some sweat on the inside, which could cause the hat to become wet.
This is annoying, but can also be unhealthy and risky – when they wind is blowing, if your head and hat are wet, you will feel even colder.
Many of the top winter hats do feature good moisture wicking capabilities and they will not allow the hat to become moist and soggy.
Weight – Since you will be hiking for multiple miles, you will want a lightweight hat: the heavier the hat, the more you will fatigue from the additional weight. Plus, lightweight means comfortable.
These features can certainly be used as a guideline to ensure that you do get the best value for your money when searching for the ideal winter hat.
The price of the hats will also be affected by the quality of the materials and the hat itself, but sometimes, cheaper might not be the best option.
(However, the cheap recommendations on the list above have been tested over and over again – so no worries here!)
And this would be all for today's article. You have the best choices for the year above and you should pick one based on your personal preferences. They are all good – so no matter which one you end up choosing, you won't be disappointed.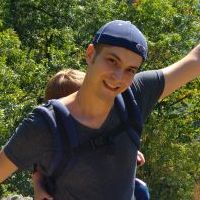 Daniel is a gear freak when it comes to hiking, climbing and camping. He went to REI Outdoor School to meet new people and learn best practices. Don't even try to argue with him about the latest backpack or ice axe, he tried most of them. Daniel's dream is to climb Mount Everest.